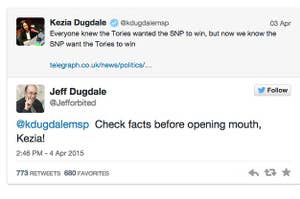 Jeff Dugdale pokes fun at Kezia's boss Jim Murphy, Scottish Labour's campaign strategy, and predicts a hammering at the polls for his daughter's party.
Documents obtained by BuzzFeed News show the SNP leadership is going to require strict loyalty from its Westminster MPs in advance of potential coalition negotiations. The party is also going to break with tradition and introduce all-women shortlists.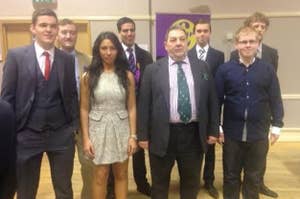 BuzzFeed News went along to UKIP Scotland's election campaign launch and spoke to the people hoping to become Scotland's first UKIP MPs.