You Need These Hilariously Snarky Muslim Valentine's Day Cards
"I have a JI-HARD-ON for you."
If you love Valentine's Day and puns but need a gift that represents your dislike of Islamophobia, then please check out #MuslimVDay cards immediately.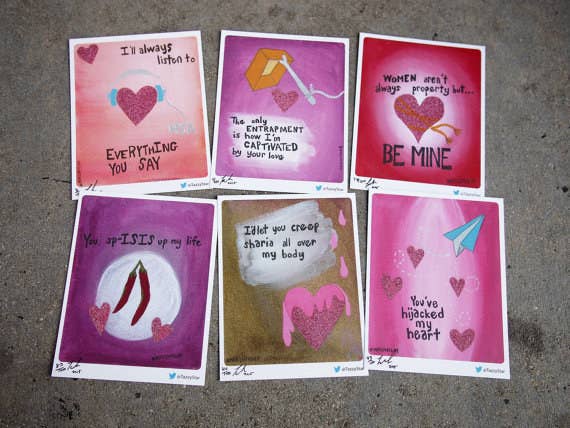 Taz told BuzzFeed that she was tired of all the incorrect and simplistic perceptions of Muslim women and came up with the cards as an ironic response.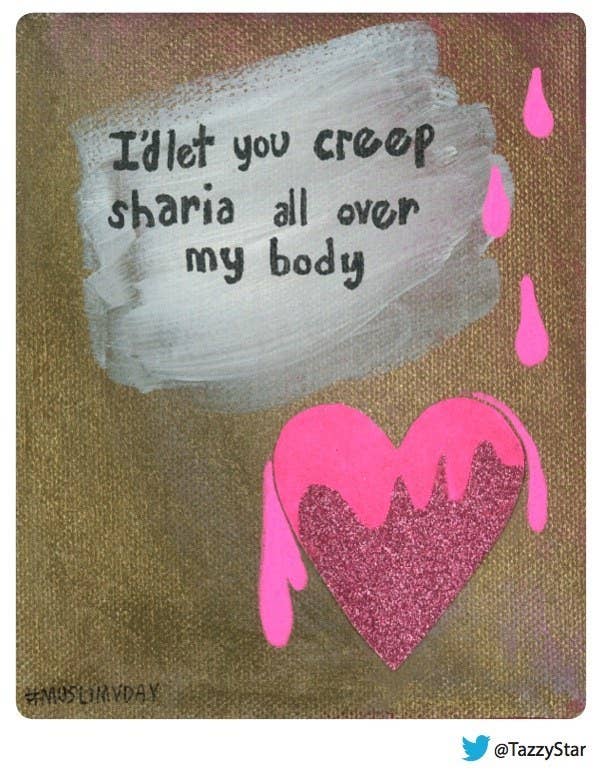 Taz has been making Valentine's Day cards since she was a child. It was only after she gave out the first set of #MuslimVDay cards to her friends did she decide to sell them.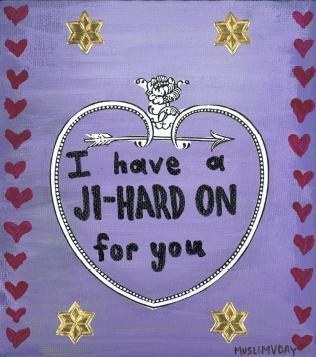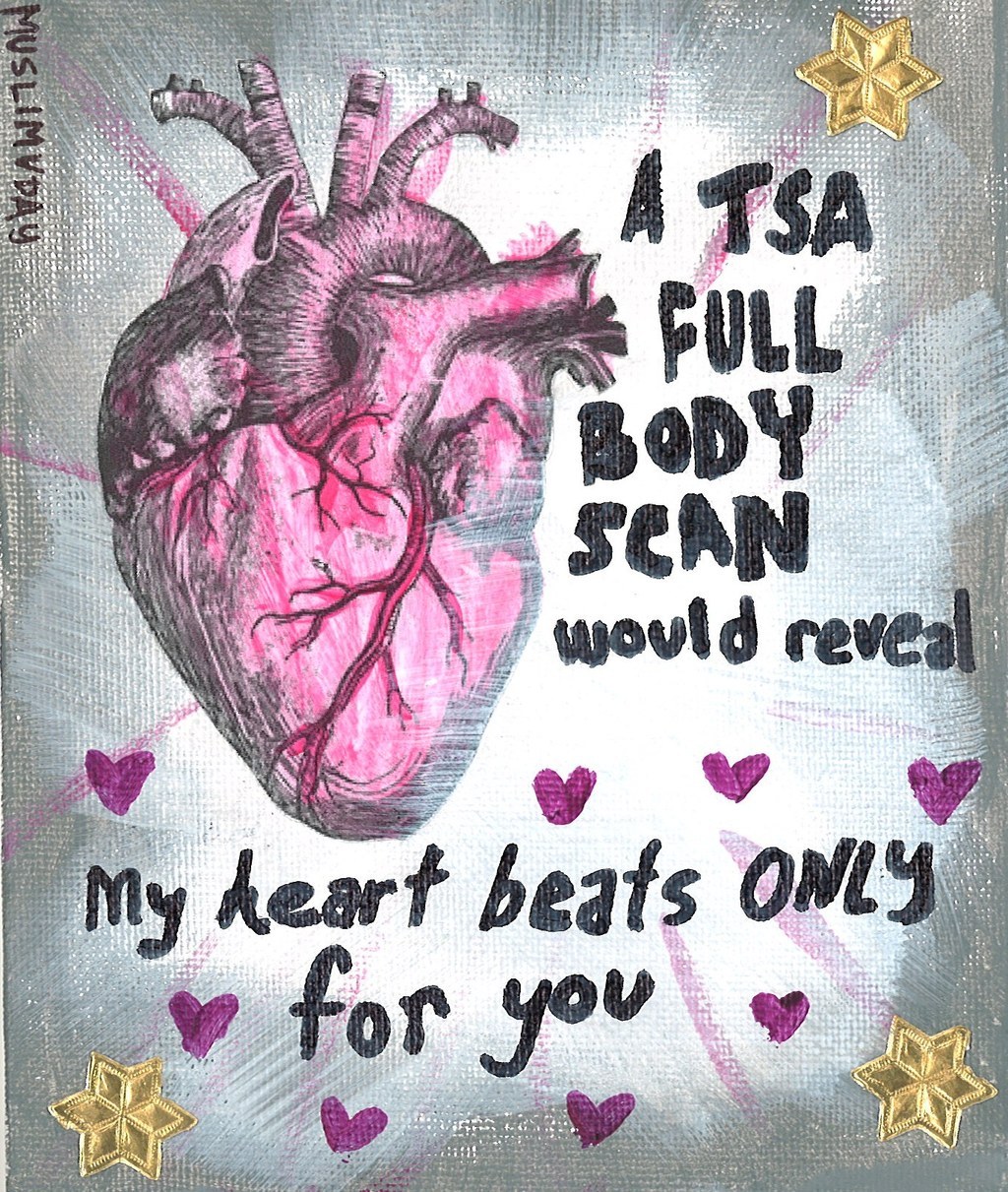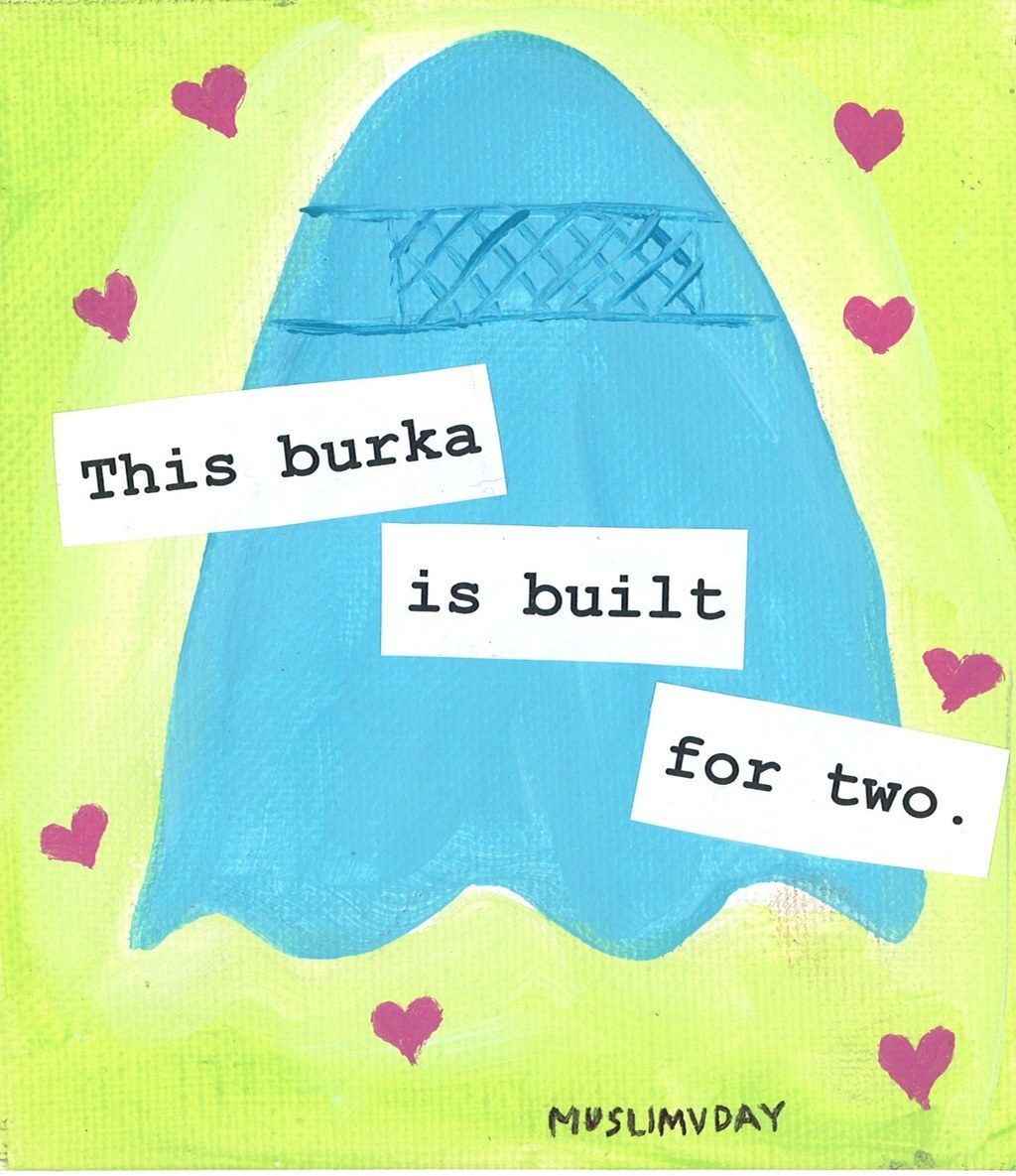 Now it's become an annual tradition. Throughout the year, Taz tweets out #MuslimVday puns and chooses the best ones for production.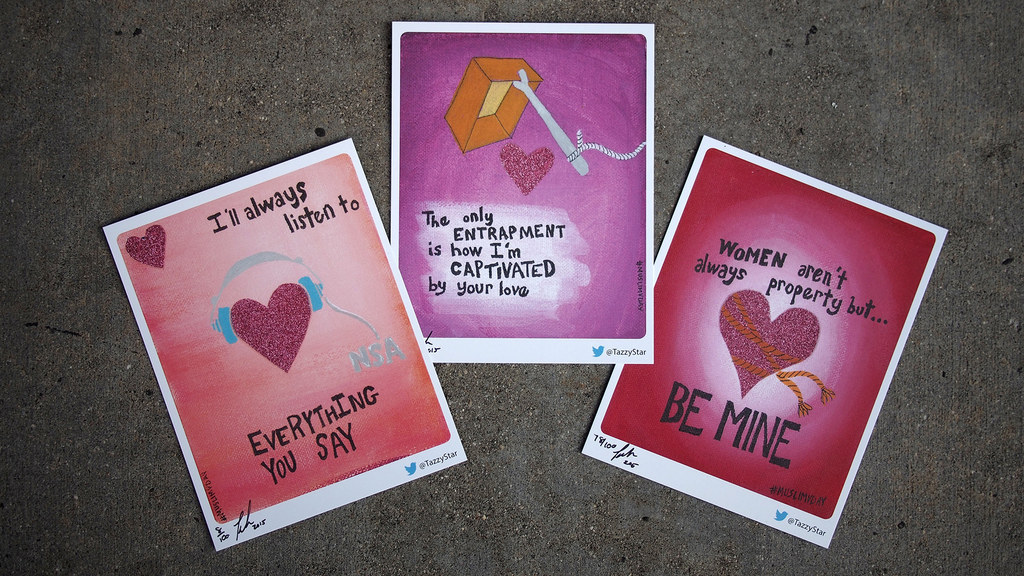 Afterwards, she designs each year's series with a different color scheme, paints them on canvas, and scans them.