Which Character Do You Want Added To The New "Super Smash Bros?"
In an unprecedented move, Nintendo has opened voting for the next Smash 4 downloadable character.
ICYMI: Nintendo announced that they are releasing Mewtwo AND Lucas downloadable content for Smash 4 this year and are taking suggestions for new downloadable characters to add to the legendary franchise.
They also announced new Mii fighter costumes, including costumes from Mega Man and Xenosaga.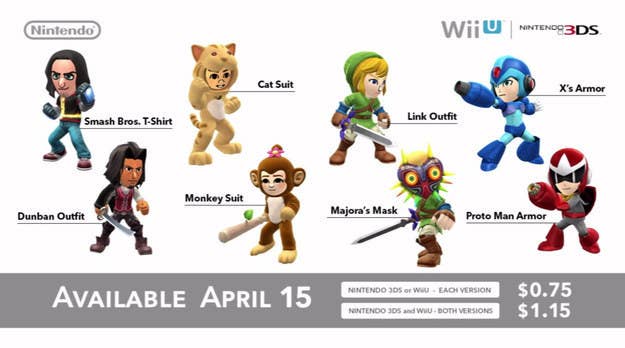 We now have the ability to suggest our dream characters directly to Nintendo, so let's treat this very seriously.
Is there a Super Mario franchise character that you've always wanted to team with Peach?
And the Pokémon series has plenty of interesting choices for fighters.
Or maybe you have an off-the-wall suggestion that would fit perfectly in Smash.
There are so many options! Tell us in the comments which video game characters should be added and why. Your suggestion could be featured in an upcoming BuzzFeed post.