A Huge Symphony Played A Super Nostalgic Zelda Medley On Colbert
The conductor had a Wind Waker! She's a wizard!
Hope you've stocked up on Red Potions and Fairies because you're going to be completely dead after this gorgeous and nostalgic medley of The Legend of Zelda music.
Zelda has some of the most emotionally evocative and well-orchestrated music in gaming and the symphony beautifully paid tribute to the series.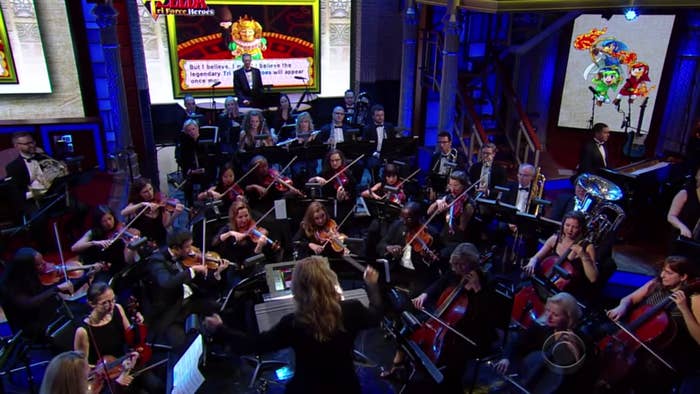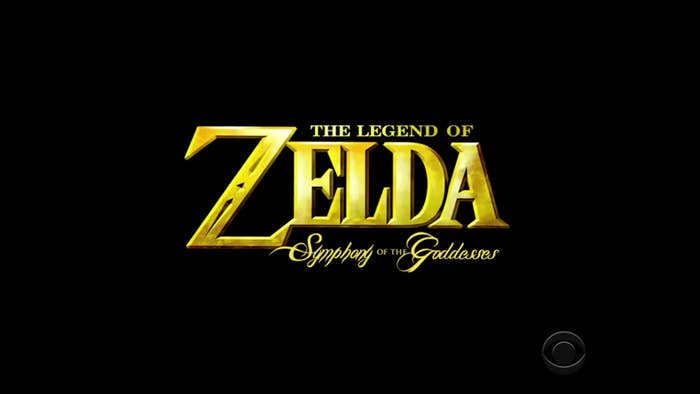 The symphony has a full array of instruments and even a robust choir section.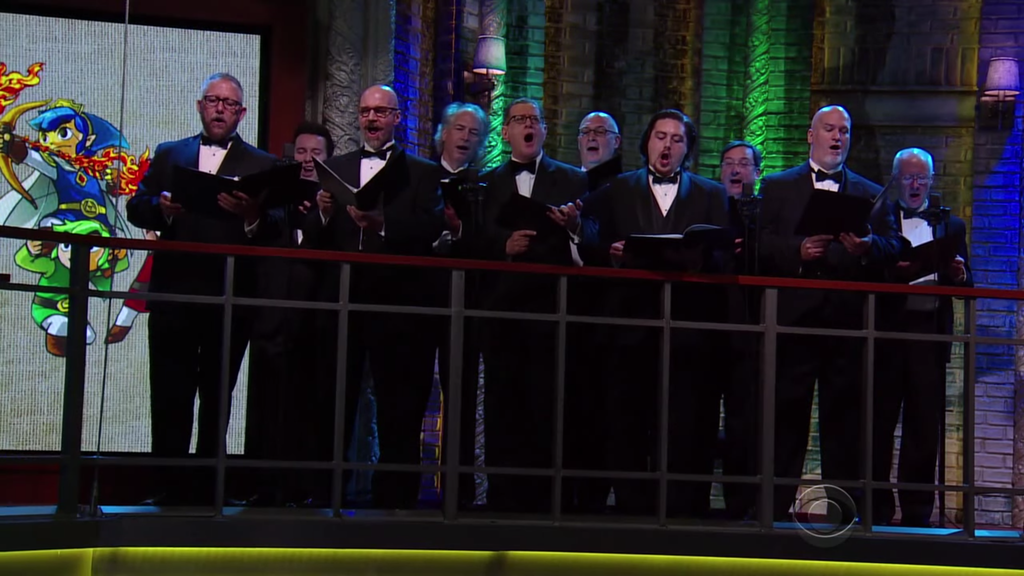 While the symphony slayed, they treated us to footage of classic Zelda games as well as the upcoming The Legend of Zelda: Tri Force Heroes game on 3DS.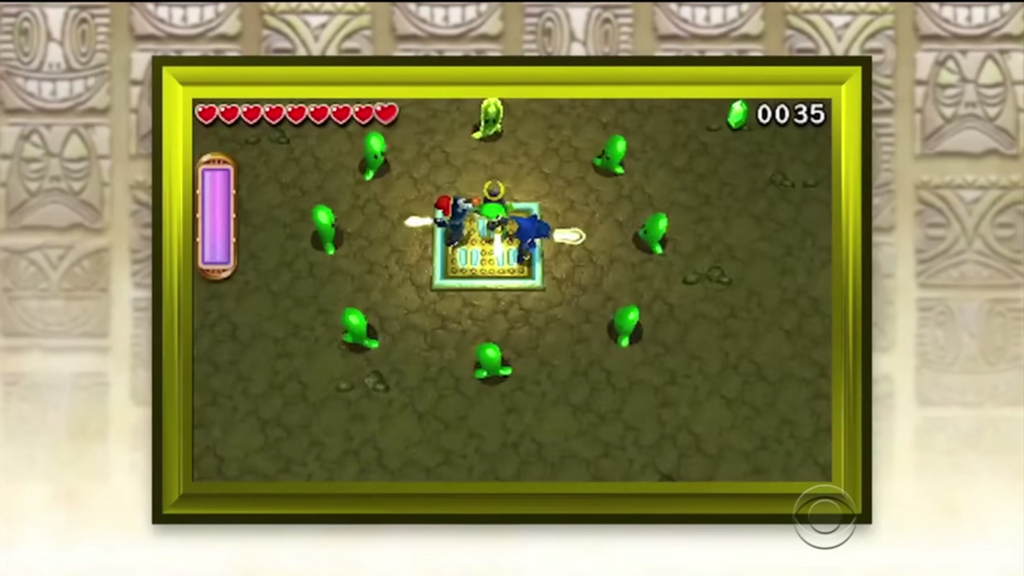 ...and projected an array of original Zelda artwork on the theatre's dome.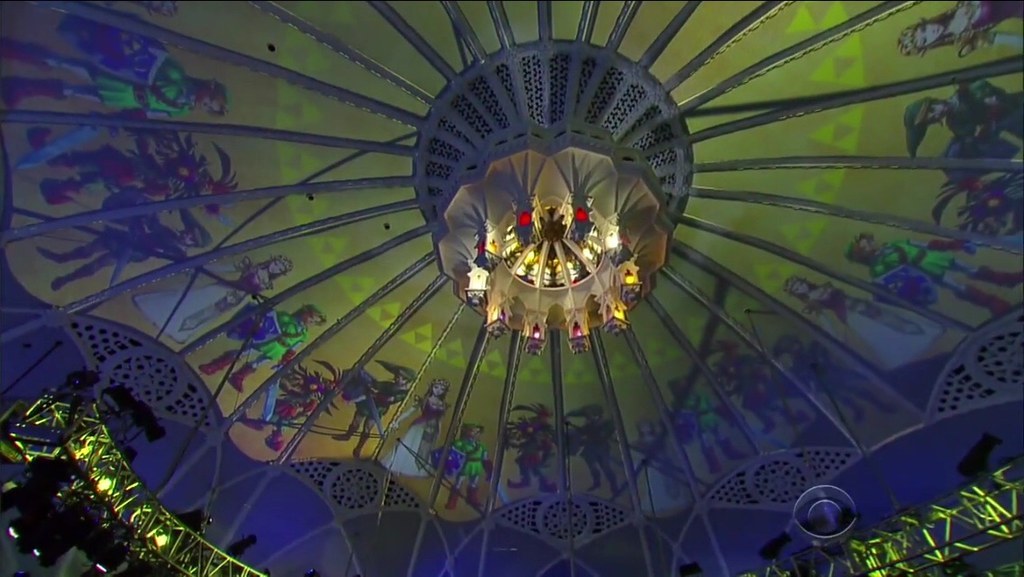 It was just fucking great and everything you'd hope when seeing such an iconic video game ushered on the big stage by King Nerd Colbert.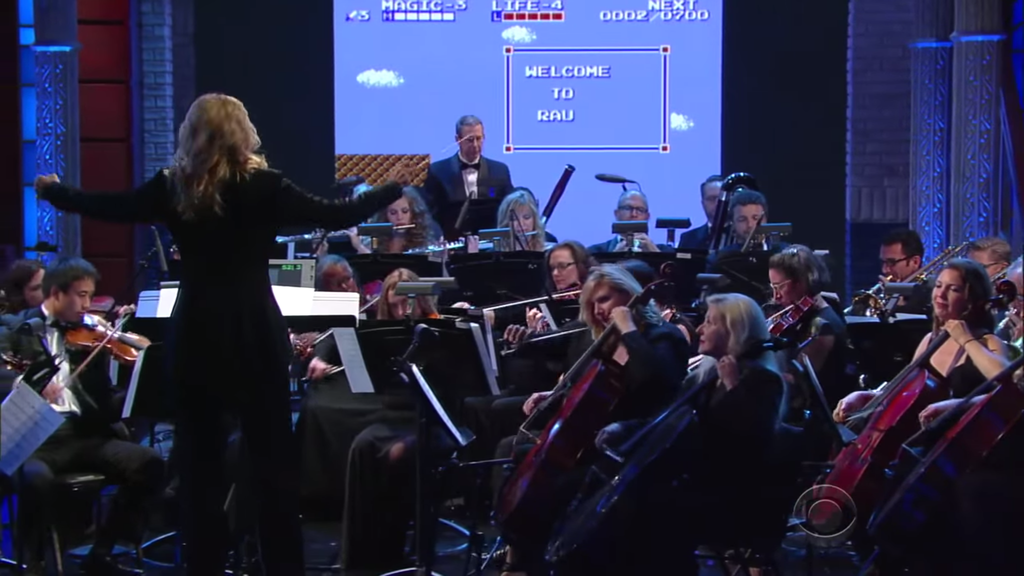 At the end, the conductor brandished a literal WIND WAKER, along with a tiny Toon Link plush.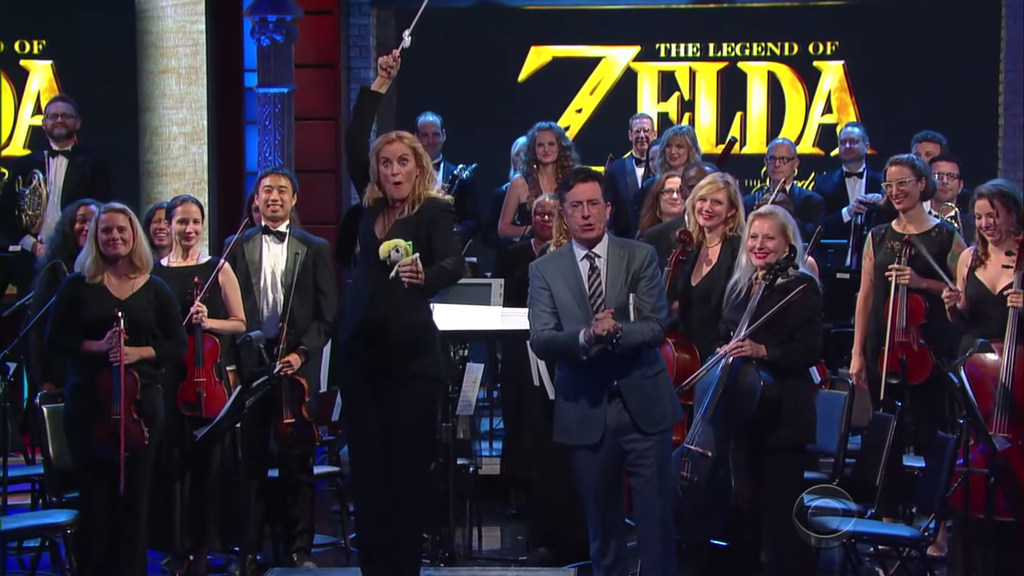 She was like a regal 8-bit wizard.