Canadian Prime Minister Stephen Harper is under fire Wednesday after making controversial comments about the niqab.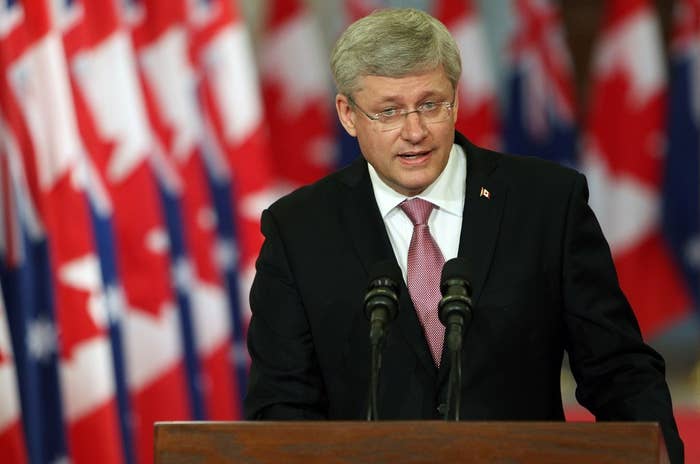 In a debate with Liberal Leader Justin Trudeau, Harper said the niqab was against Canadian values and rooted in an "anti-women" culture.
Trudeau noted that Harper's comments, which were focused on a lack of transparency during citizenship ceremonies, did not distinguish between the hijab (which covers the hair) and niqab (which also covers most of the the face). Trudeau suggested that the government is willing to "confuse and conflate the issue in a way which encourages ignorance."
Naturally, Twitter has been tweeting at Harper all day with the wonderfully sassy hashtag #dresscodepm.
Many women, particularly Muslim, mocked Harper for suggesting they needed his consent to dress freely.
Others noted the hypocrisy of Harper's "anti-women culture" comment.
This woman jumped on Harper's logic that "almost all Canadians are opposed to face coverings in citizenship ceremonies."
Canadian fashion staples were questioned.
As were Harper's own fashion follies.
Some Muslim women just told him to step off.
Looks like Harper's job just became a hell of a lot harder.
Prime Minister Harper's comments were directed towards the niqab (face covering) and not the hijab (head scarf). A previous version of this article stated that Harper was critical of the hijab as well.