Zahra talks to Ahmed about the first time her parents found out she started wearing makeup...
...and the complications of being a Muslim woman and comedian.
Meanwhile, Ahmed and Dr. Akbar do some father-son bonding.
Gotta love dads.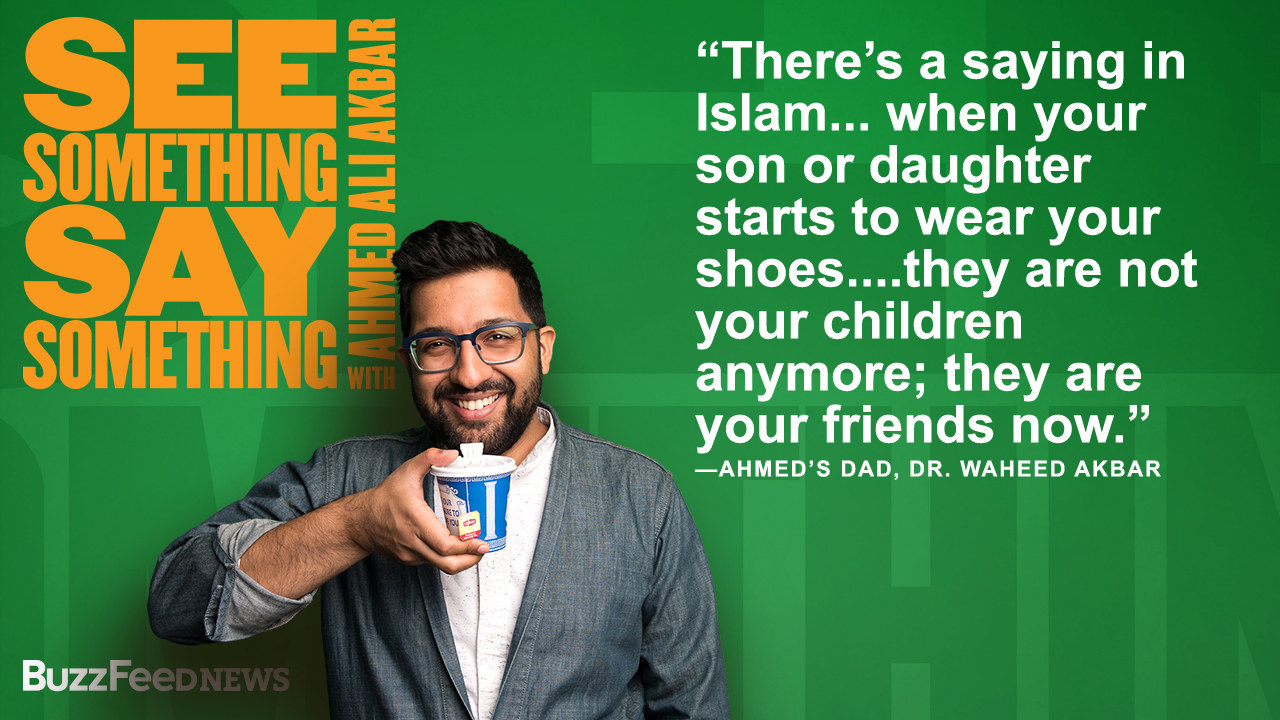 How to listen:
1. Search for See Something Say Something in your podcast app of choice, like Overcast, Pocket Casts, Stitcher, Acast, Apple's built-in Podcast app, and more.
2. Or, click the above embedded link to stream the show directly from this page.
3. Be sure to subscribe, so you never miss a new episode!
If you like the show, please rate and review it on iTunes. Questions? Comments? Email saysomething@buzzfeed.com.