4 Podcast Episodes That Will Help You Make Sense Of Trump's Immigration Ban
See Something Say Something talks to lawyers, activists, and thinkers about Trump's executive orders.
On BuzzFeed's show See Something Say Something, I gather folks to drink chai, tell stories, and talk about being Muslim in America.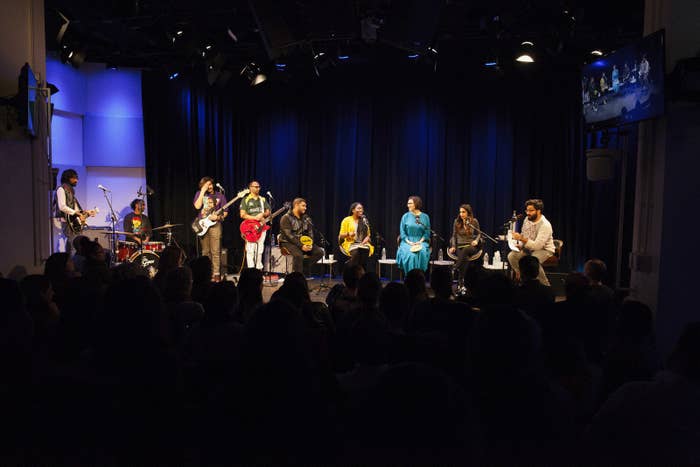 We usually release one episode a week — but in the weeks since Trump has been elected, we've released FOUR to help you make sense of the protests, immigration bans, and the future.
1.
Last week, I hosted the show's first ever live stream, which was COMPLETELY SOLD OUT.
Our main panel was a conversation about resilience, protests, and engaging with white supremacy, featuring Professor Moustafa Bayoumi, writer and The Tempest CEO Laila Alawa, and Rais Bhuiyan.
Rais told a beautiful and moving story about being the victim of a violent hate crime, and forgiving his attacker.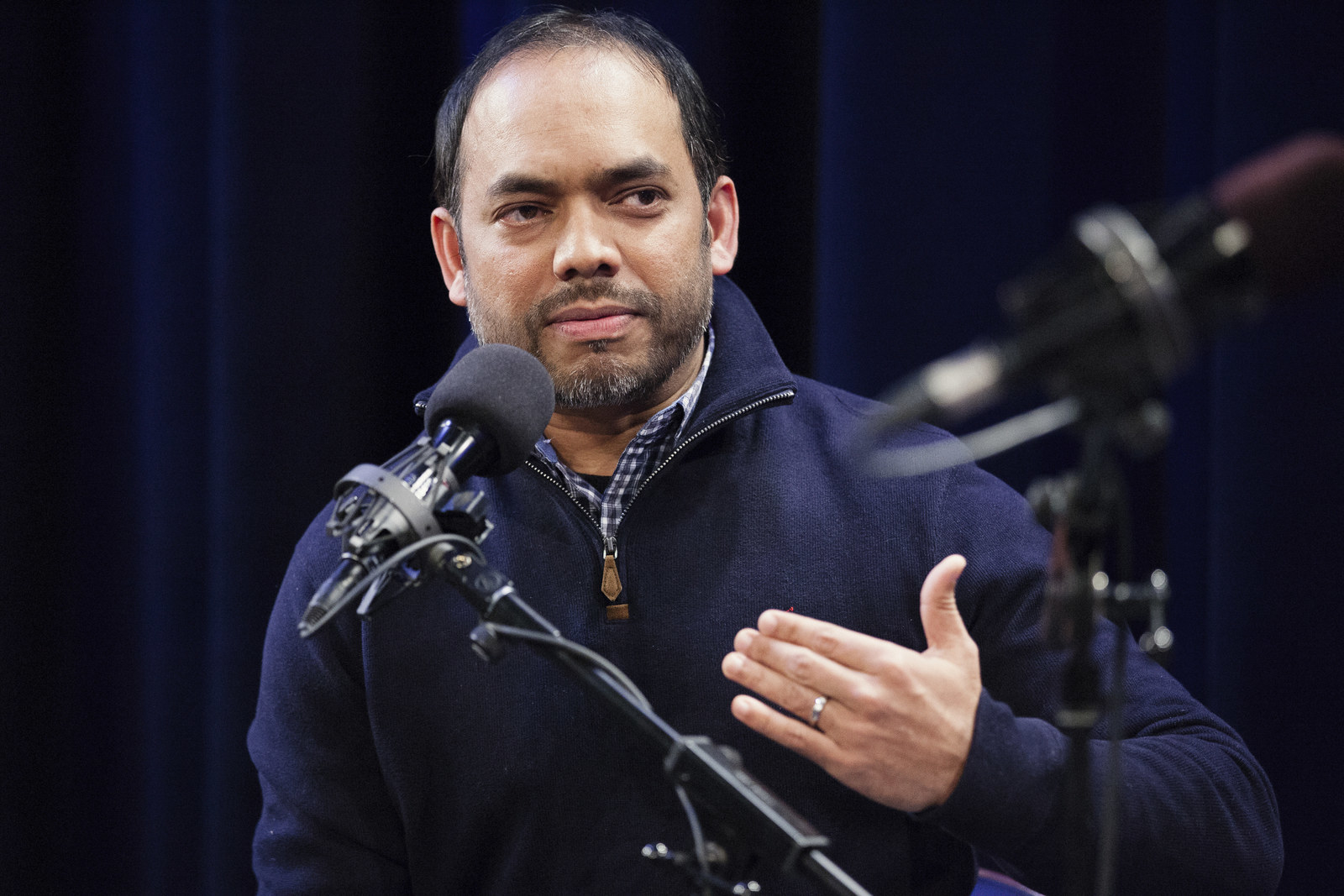 Laila advised people to get more involved in poliitcs...
...while Moustafa joked about how fun protesting is.
The show was also packed full of fun stuff for fans of the show. We had our theme music played live by The Kominas...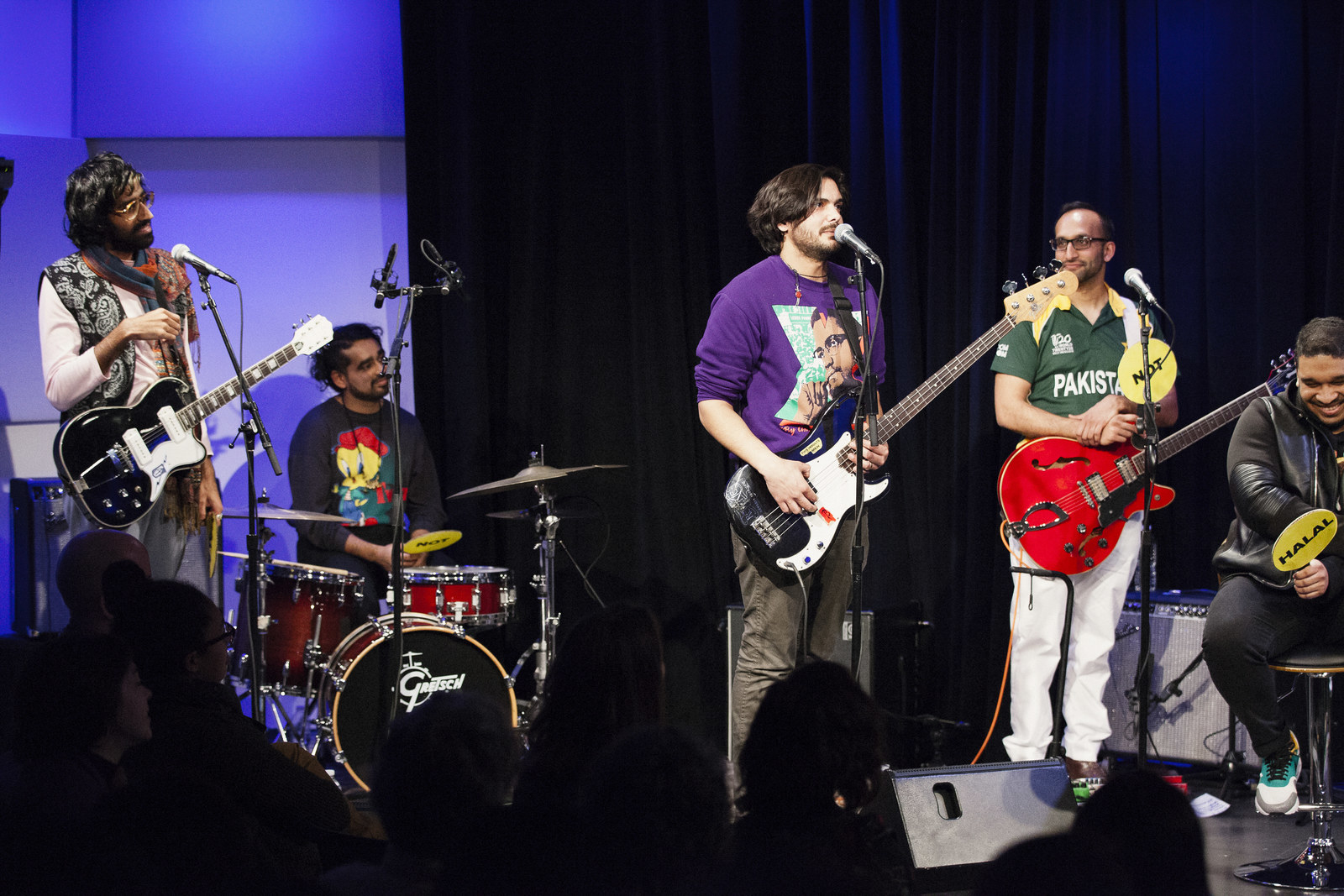 ...and we played a game of Halal or Not.
Then, in the days after Trump's ban, we released three episodes of the podcast, each tackling the executive order from a different angle.
2.
On Episode 1 of the "Banned Together" series, I talked to lawyers and community organizers Ramzi Kassem (of CUNY's CLEAR program) and Zahra Billoo (of CAIR-California) and asked them to explain the content of Trump's immigration order.
Ramzi explained how people affected by the ban can stay safe (below!), while Zahra talked about ways people not affected by the ban can help.
3.
In Episode 2 of Banned Together, I interviewed Yale Law professor Muneer Ahmad about filing a case against the government and the future of the legal battle around immigration.
Muneer was one of the lawyers involved in fighting the immigration order in court the morning after the executive order was signed.
4.
In the final episode of Banned Together, I invited Moustafa Bayoumi back on the show to talk with Elamin Abdelmahmoud, News Curation Editor at BuzzFeed.
Elamin talked about about the arrival of public hate and bigotry in America...
...while Moustafa talked about the parallels between Trump's executive order and Japanese Internment.
How to listen to See Something Say Something:
1. Search for See Something Say Something in your podcast app of choice, such as Overcast, Pocket Casts, Stitcher, Acast, or Apple's built-in Podcasts app.
2. Or click one of the above embedded links to stream the show directly from this page.
3. Be sure to subscribe, so you never miss a new episode!
4. If you like the show, please rate and review it on iTunes. Questions? Comments? Email saysomething@buzzfeed.com.