Francisco despertó la simpatía de muchos activistas por los derechos de los animales y dueños de mascotas.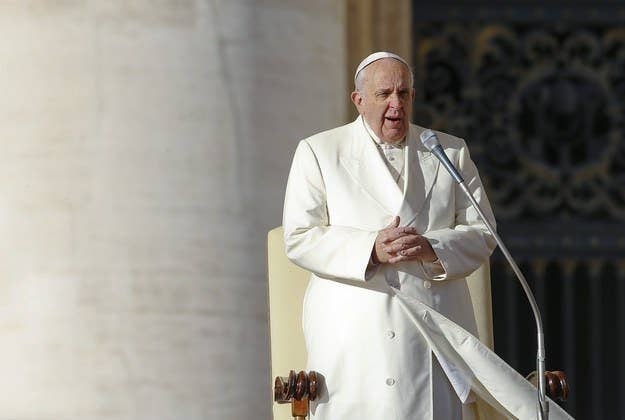 Según un informe de The New York Times, las declaraciones del Papa, realizadas en una audiencia general del Vaticano, revelan la posibilidad de que el líder de la Iglesia Católica crea que las mascotas van al cielo.
Los defensores por los derechos de los animales alagaron la declaración del Papa. Sarah Kind, la directora de "PETA Christian Outreach and Engagement", le dijo a BuzzFeed News que los cristianos de la organización están profundamente conmovidos y alentaron que Francisco reconozca que otras especies, junto a los seres humanos, también son llamadas a la vida eterna con Cristo.
"Esperamos que este anuncio papal les recuerde a todos los seguidores de Jesús que aunque a los animales en su vida futura los espera el paraíso, los que son criados y matados para ser comida deben soportar el infierno en la Tierra", agregó Kind.
La teología católica tradicional enseña que los animales no van al cielo porque no tienen alma.
Para ti...¿Los animales van al cielo?
Corrección, 15 de diciembre, 2014
Una versión anterior de este artículo atribuyó comentarios al Papa Francisco que dijo el Papa Pablo VI.
Según Radio Vaticano, Francisco dijo: "La Sagrada Escritura nos enseña que el cumplimiento de este maravilloso diseño también afecta a todo lo que nos rodea".
Dichos comentarios del Papa fueron hechos la semana pasada durante una audiencia general en el Vaticano.