If you haven't heard of the Tefal air fryer yet, 1) welcome to the internet and 2) let me explain why so many people love it.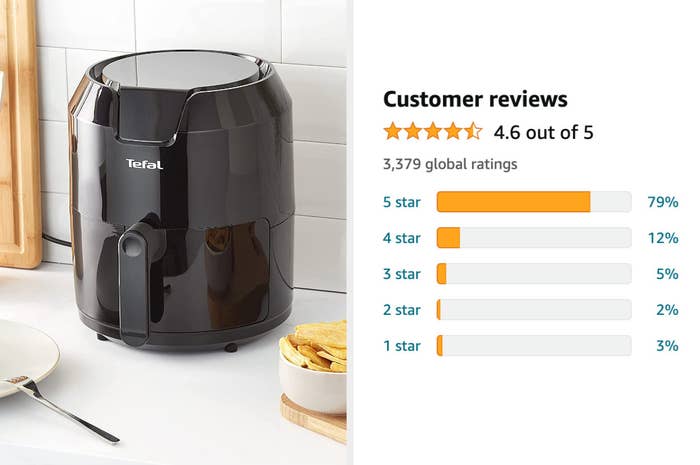 It's designed to cook your food to deep-fried perfection without the need for loads of oil. It works by circulating air, so you'll get that tender-in-the-middle, crisp-on-the-outside finish super quickly (you won't need to add any oil whatsoever for most recipes!).
It's got a handy removable basket too, so you'll drain your food the second you take it out of the cooker. That's not to mention its massive 4.2-litre capacity (enough for six people) or easy-to-use digital touchscreen controls!
It's got a 60-minute timer that automatically shuts the air fryer off after your desired cooking time has been reached, and you'll hear an alarm when your food's cooked too (perfect for all of us who have cremated more forgotten oven pizzas than we'd like to admit).
And most importantly, it's 44% off right now (i.e. a £55 saving!). I'd never tell you how to live your life, but if I were you I'd be fleeing to the checkout!