26.
The deposition video drip that said "fashion criminal":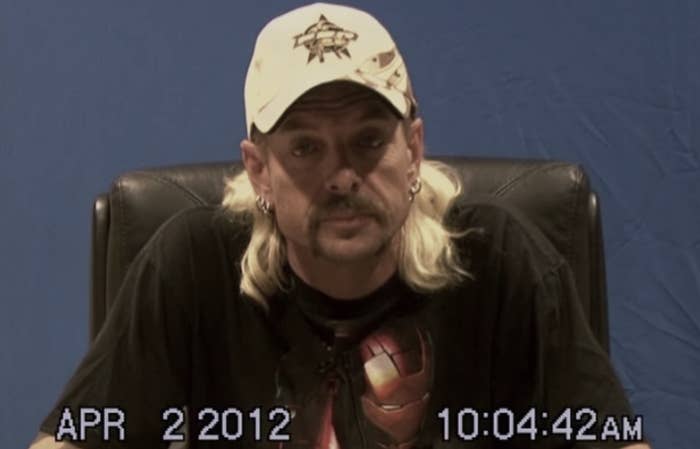 25.
The spray paint-look hoodie Joe wore when reading out Carole's diary: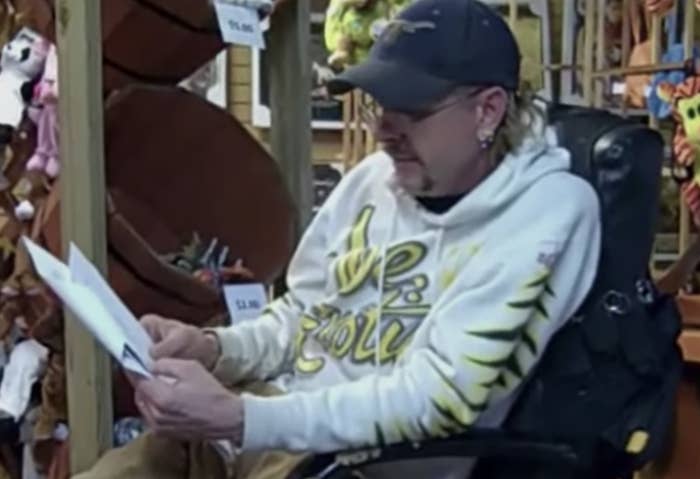 24.
The "Running errands – safari edition" look that definitely merits a mention: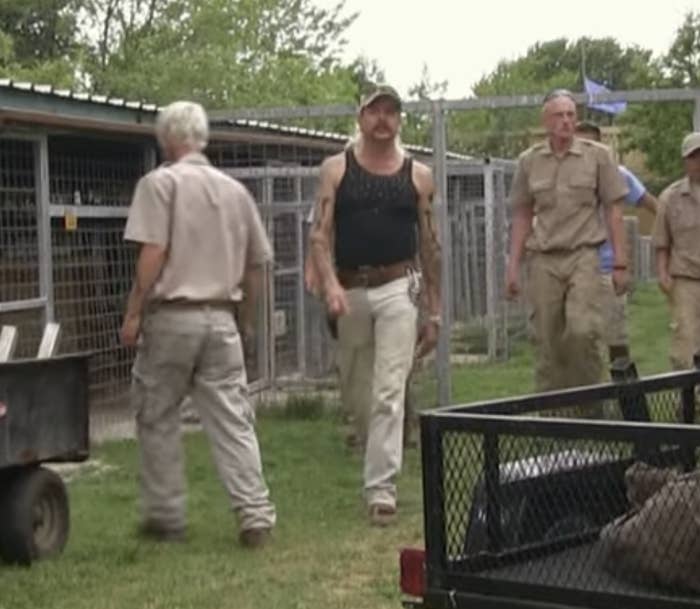 23.
The "One of the crew" shirt that gives so much and asks so little: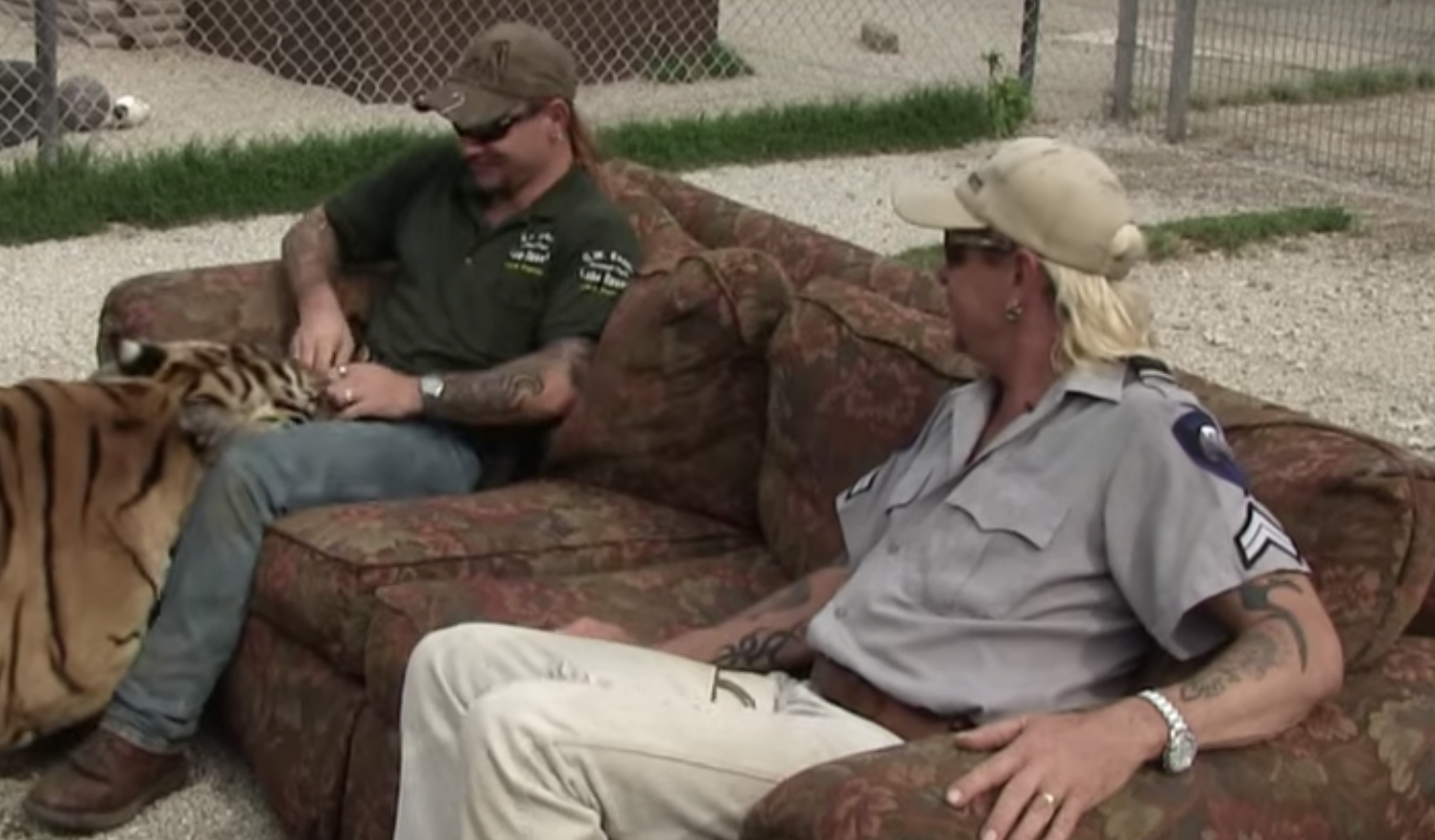 22.
The bedazzled cross shirt that proves working and werking aren't mutually exclusive: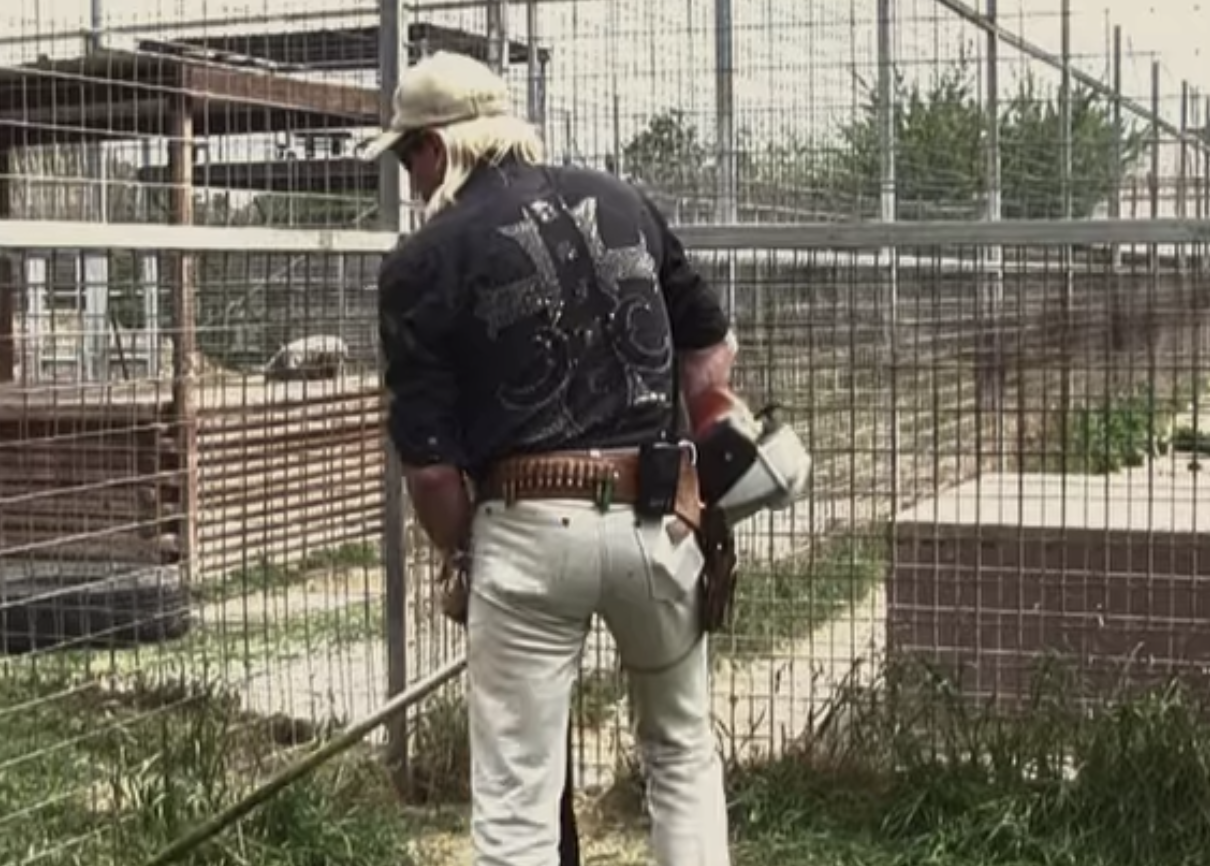 20.
This fashion moment, which was one of many from the Carole callout video series: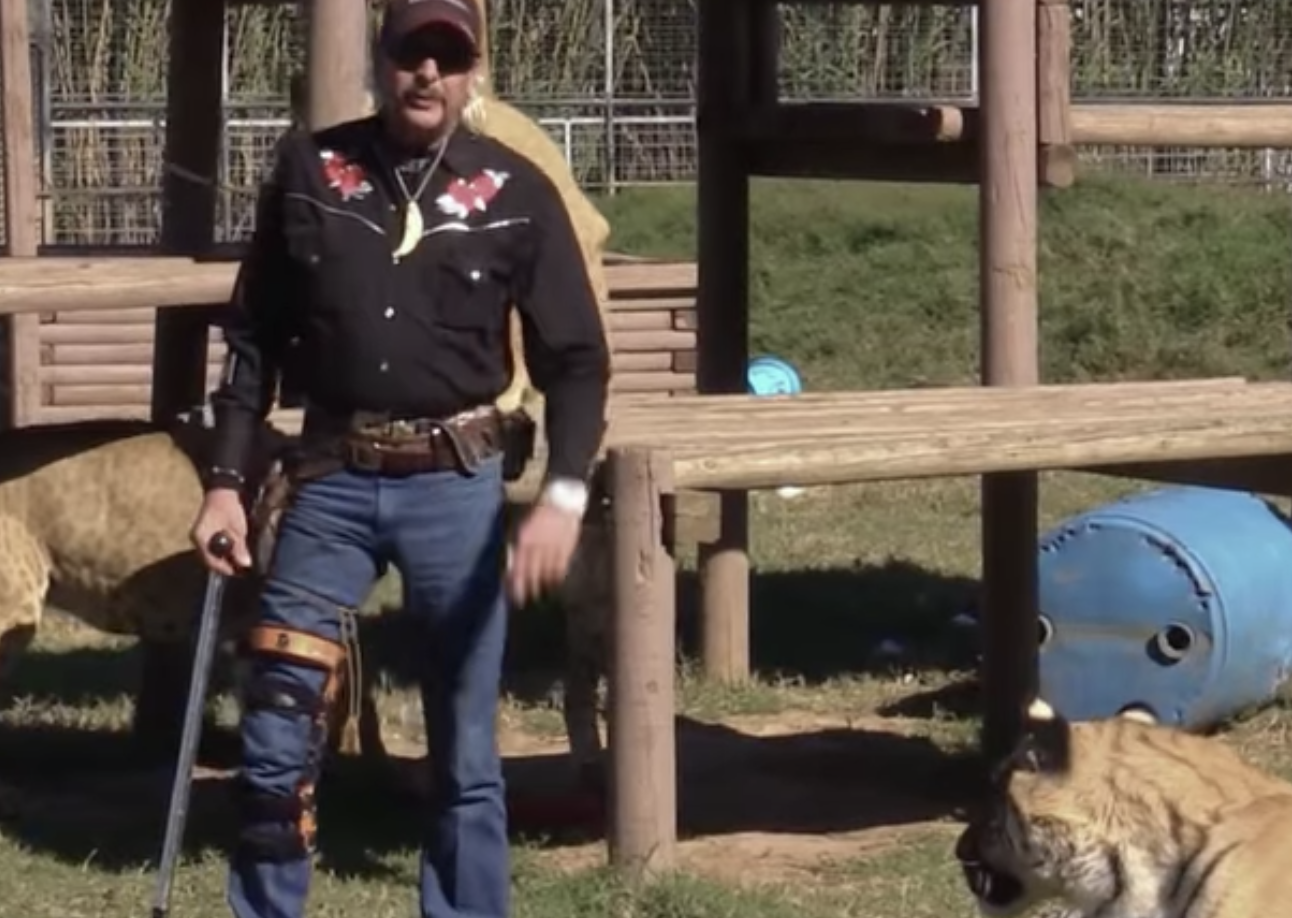 19.
This cowboy-chic ensemble that put the "fun" in "funfair":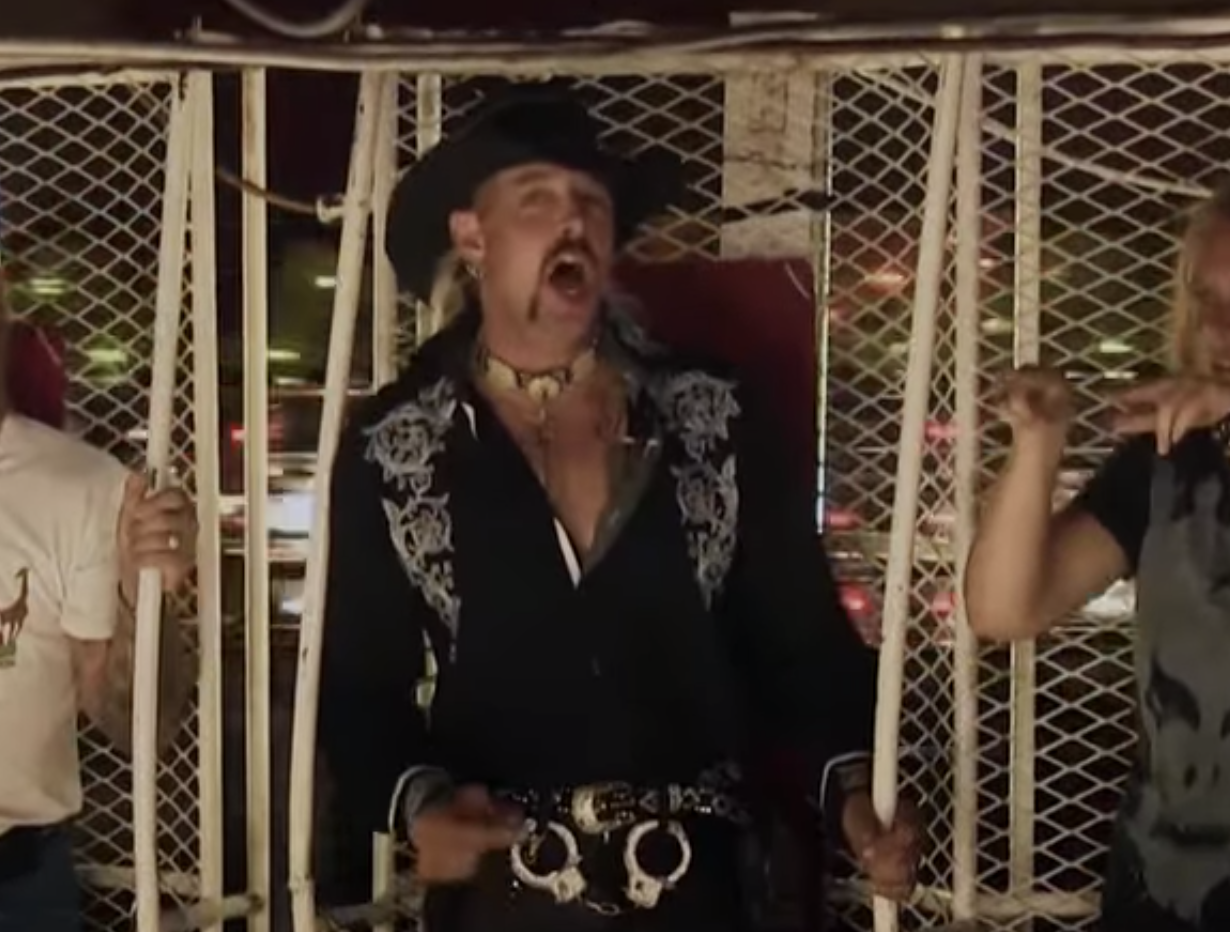 18.
This lil' presidential number: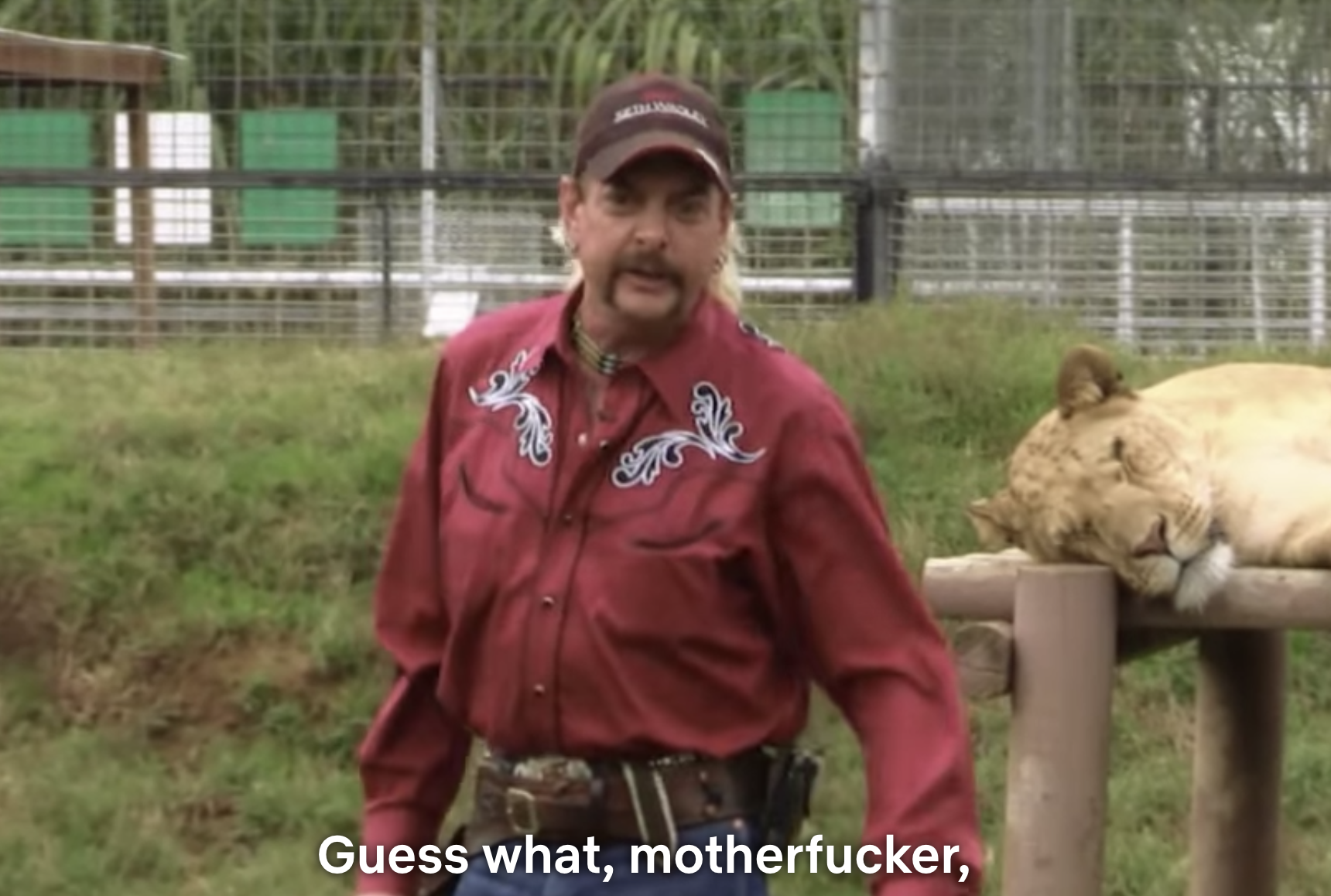 17.
The shirt Joe wore for his reality TV show reel: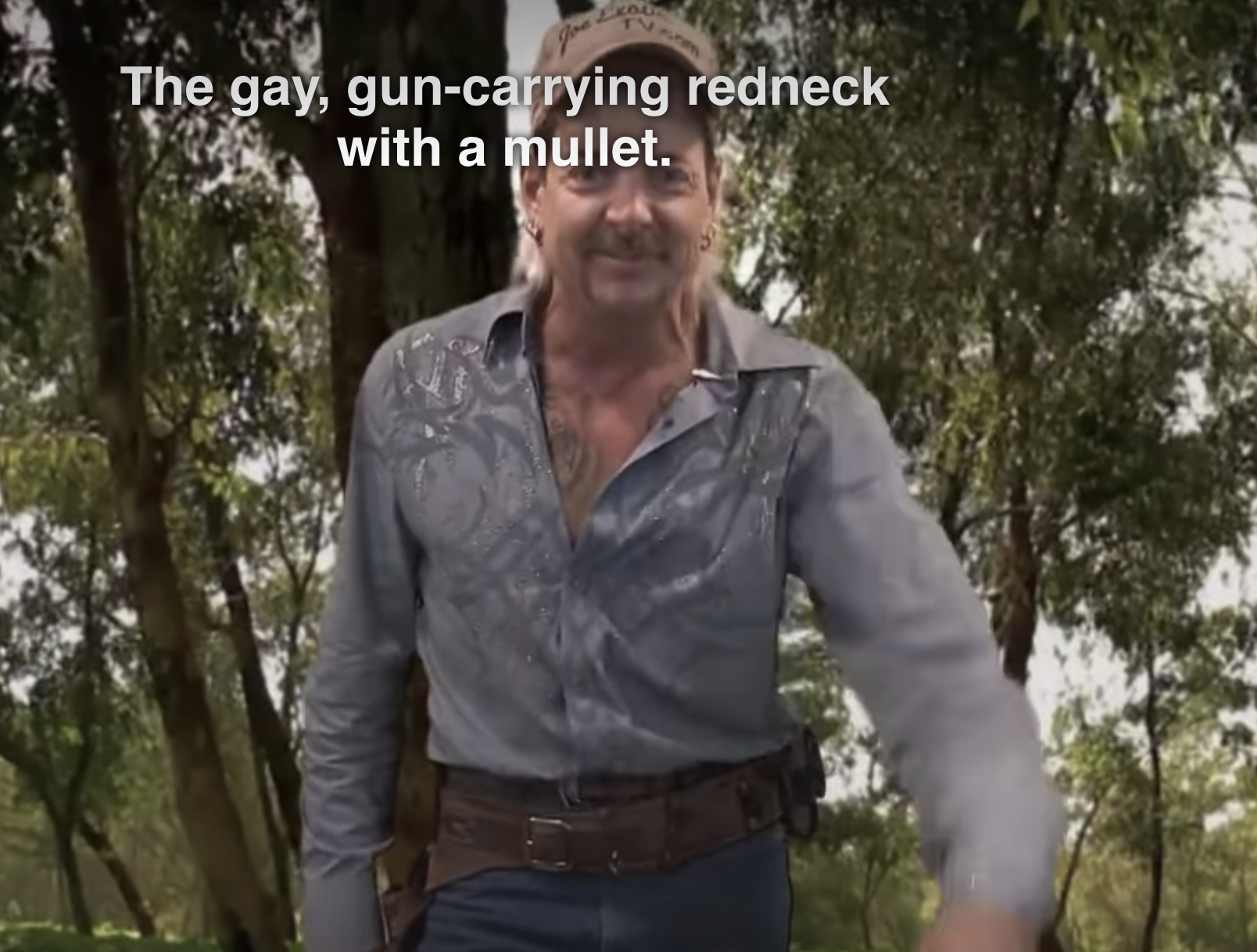 16.
This couple's photoshoot lewk that brings some tie-dye magic to the show: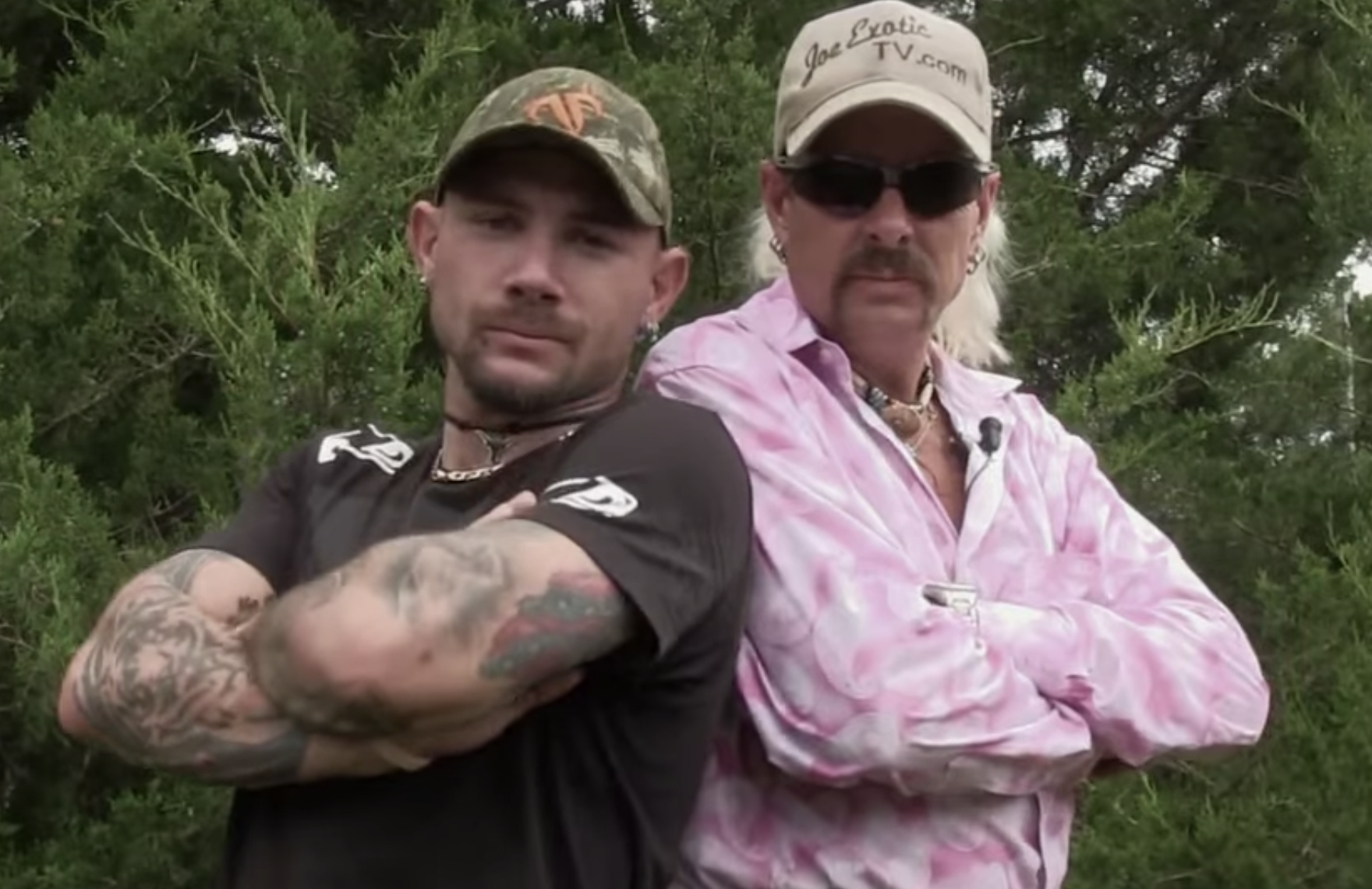 15.
The multipurpose shirt that took Joe straight from the Walmart meat truck to the country music video set.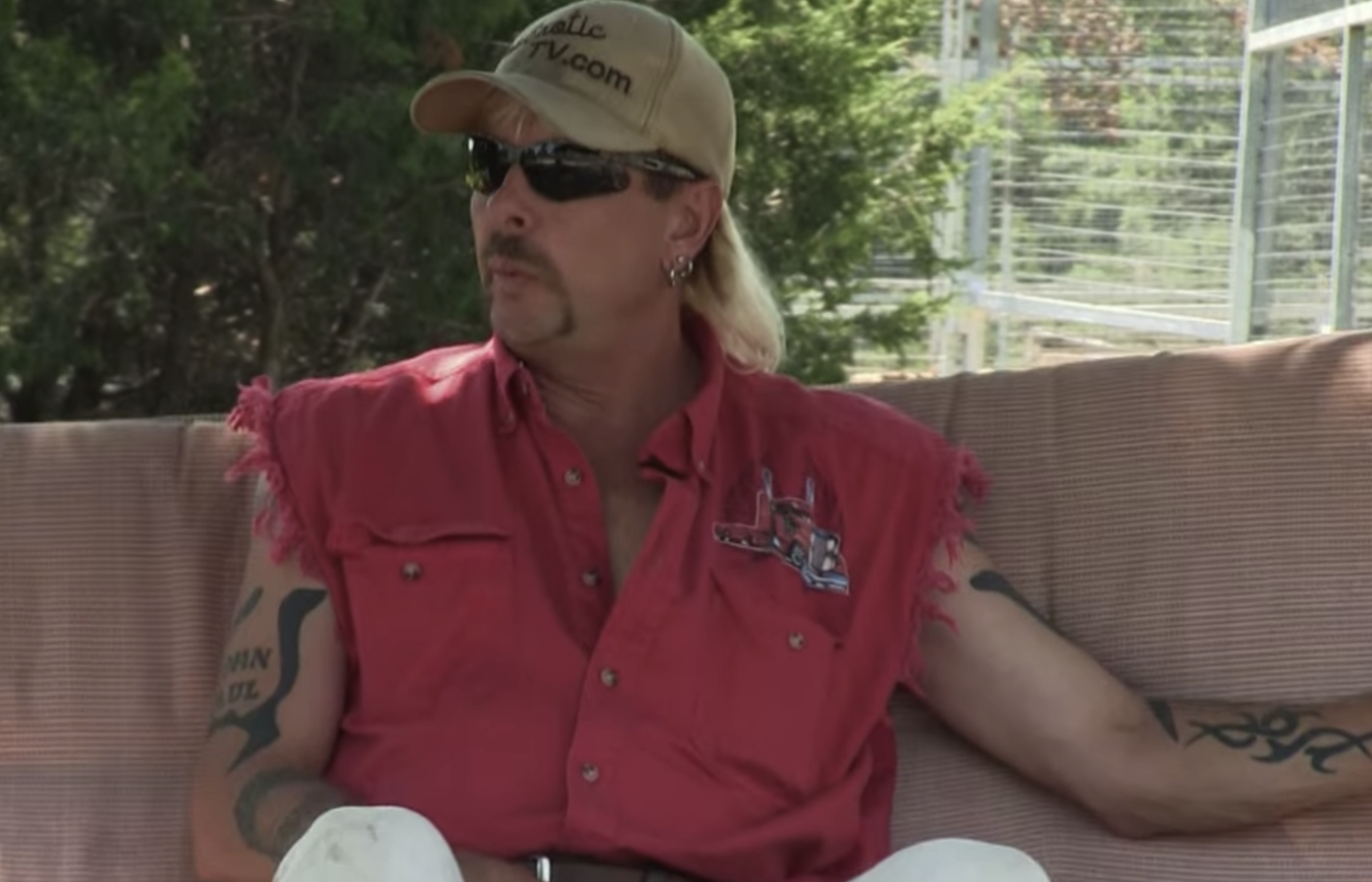 14.
Joe's shirt from his magician days, which just goes to show that there's not much difference between his work wardrobe and his show ~lewks~:
13.
This teen country music star shirt, which prepared him for collars yet to come: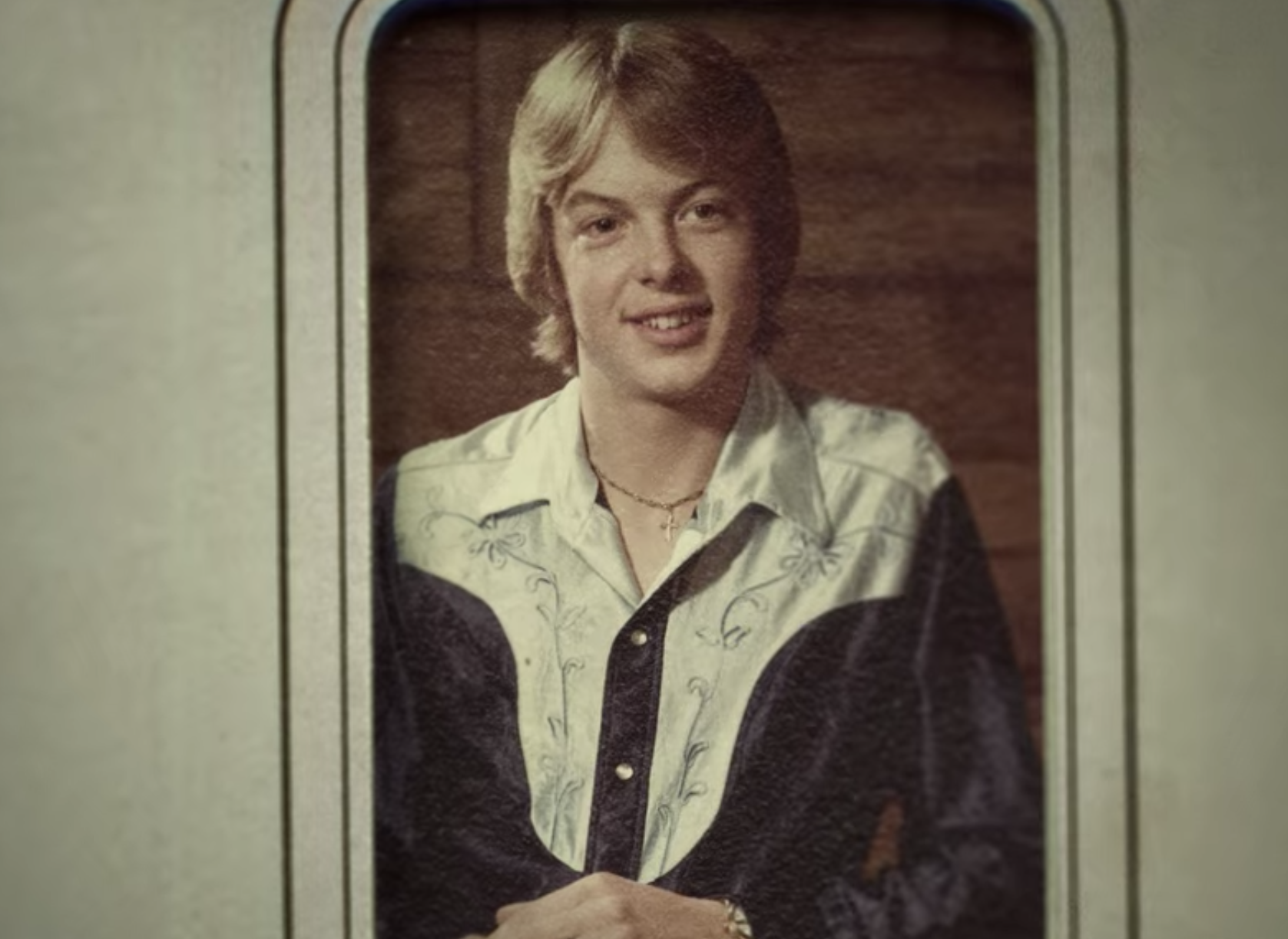 11.
This cutout fringe leather jacket that Joe wore when his mother was in court: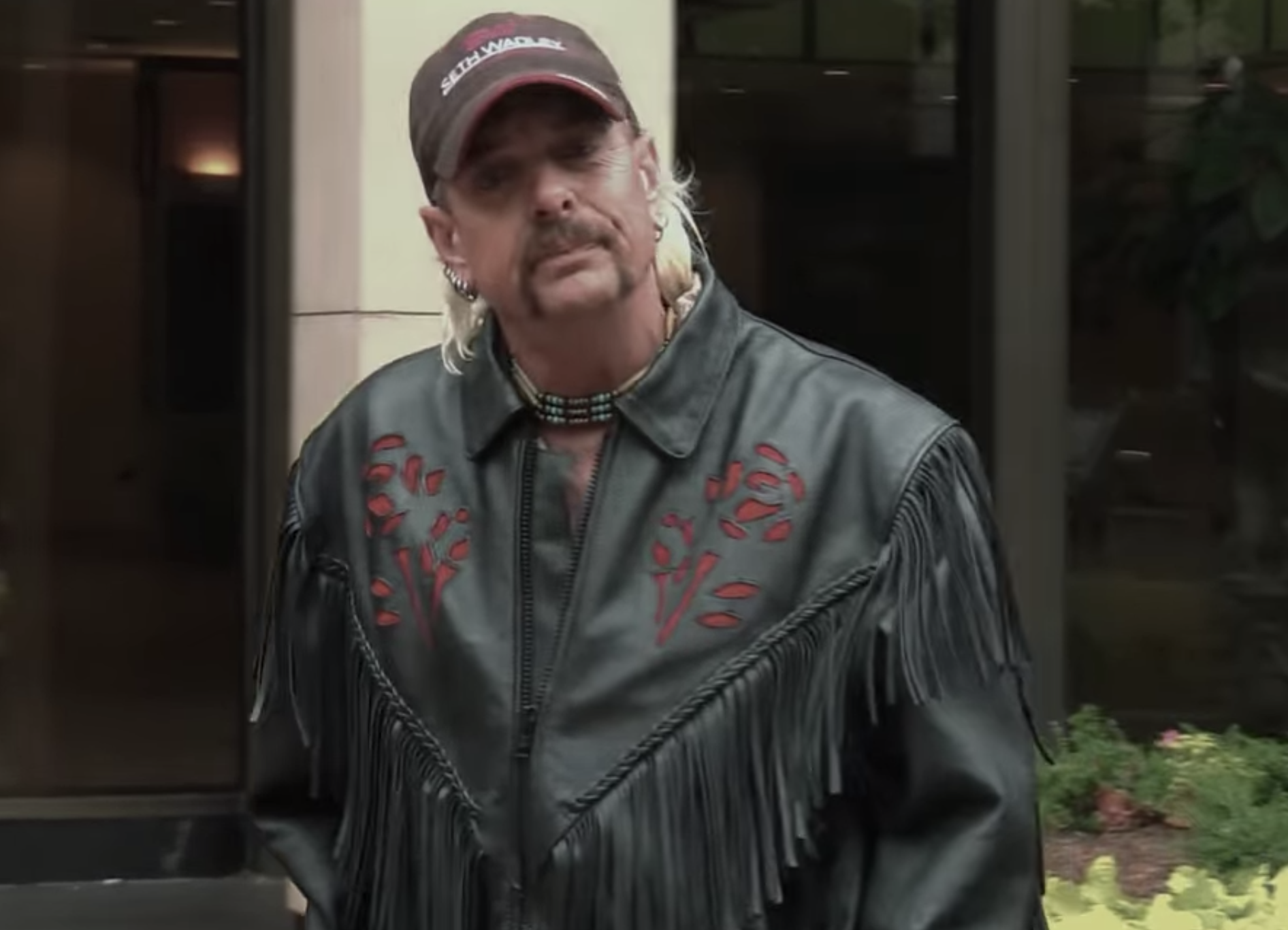 10.
The glittery interview shirt, which comes with a patriotic grey flag cap: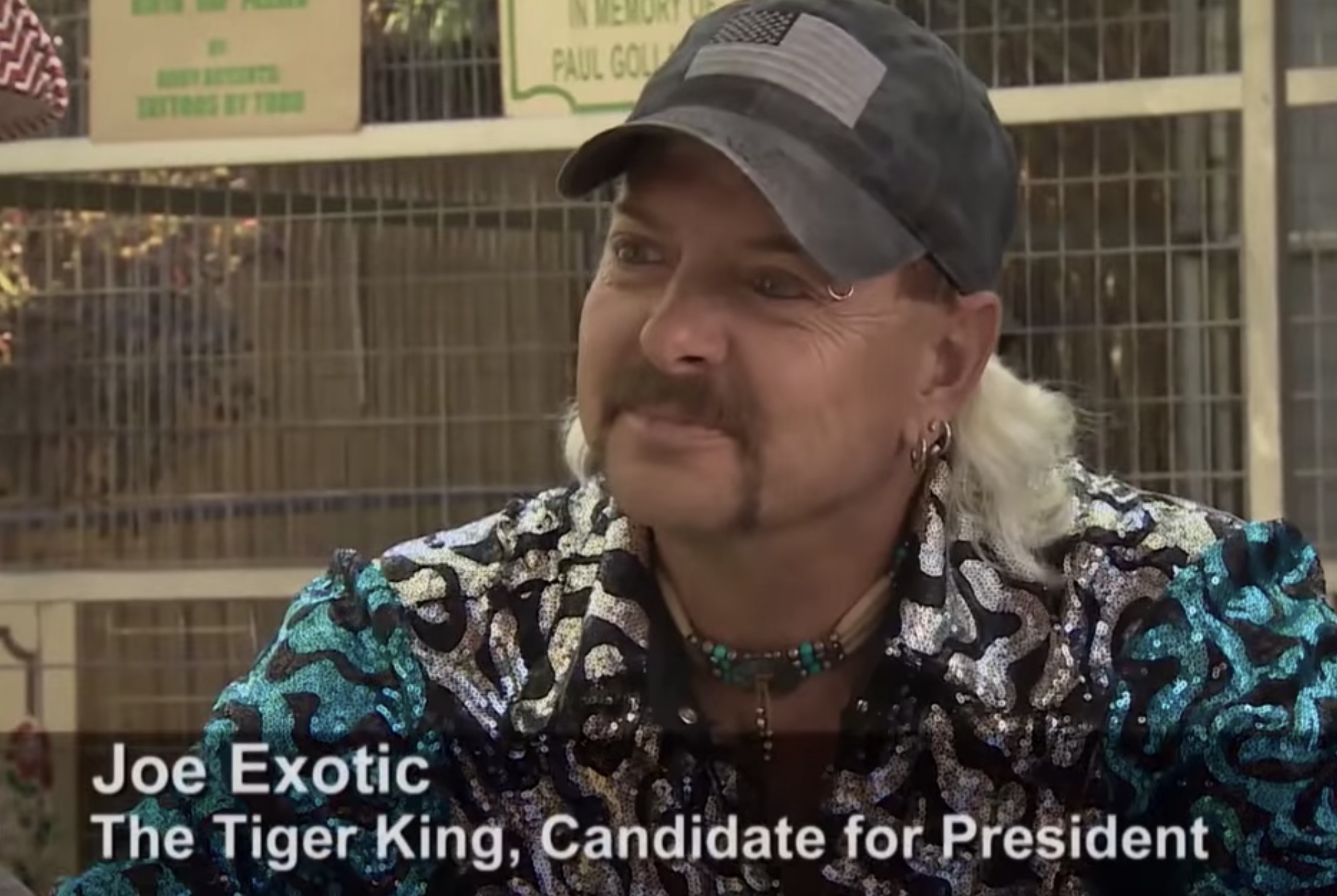 9.
I actually want to own this glittery item of clothing: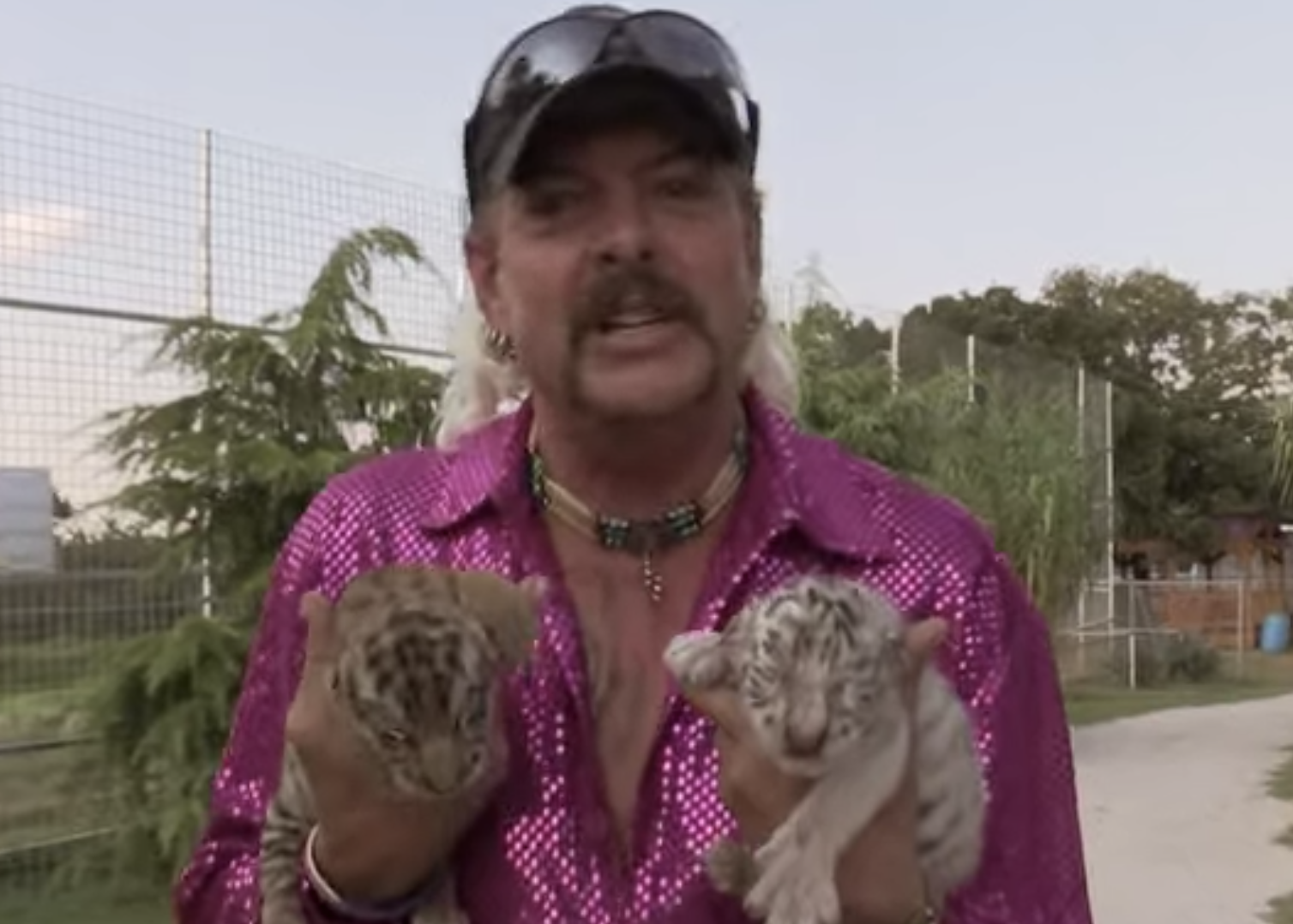 8.
I'm not sure this jacket should really exist, but seeing as it does, I'm not surprised it ended up on Joe: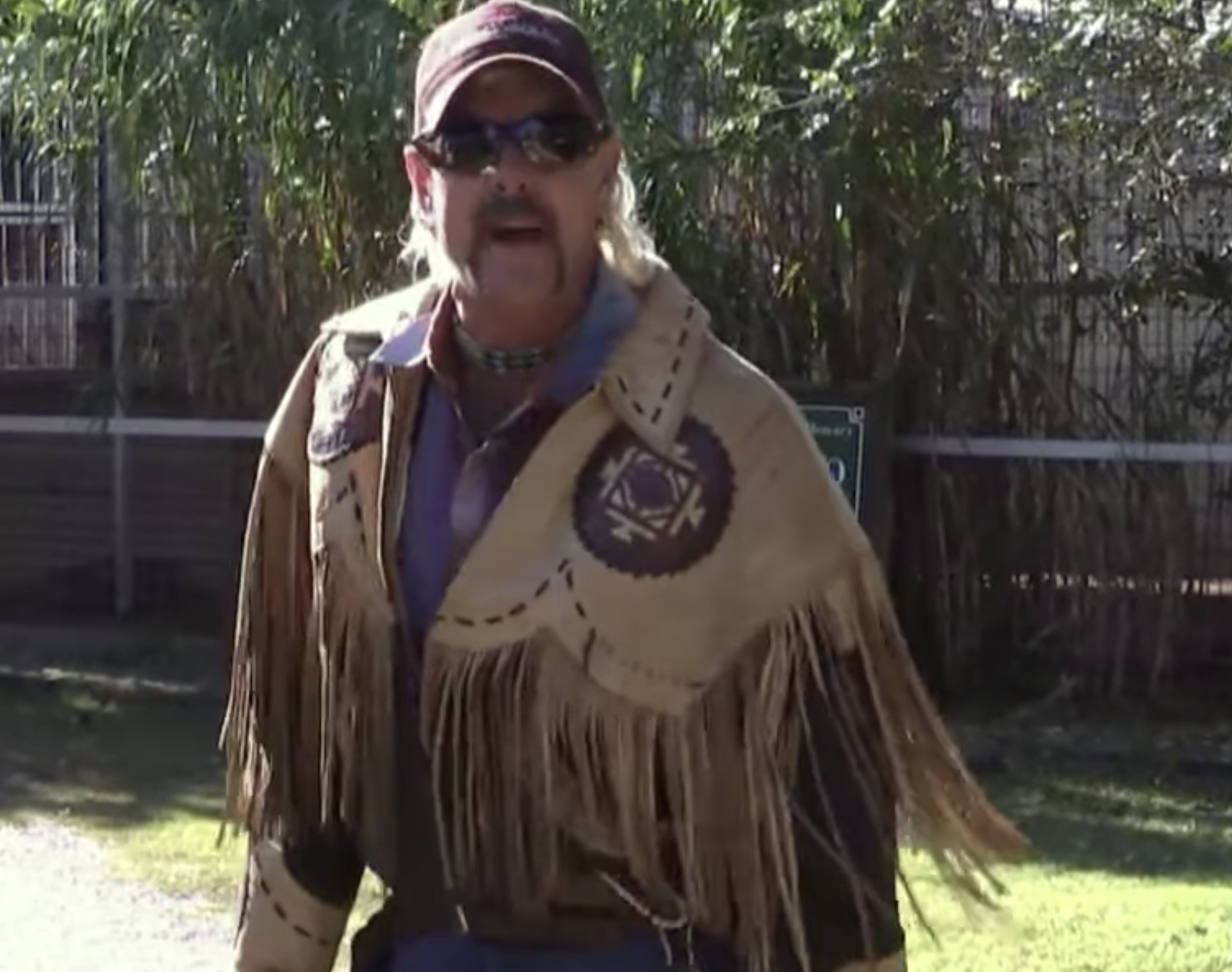 7.
The funkadelic number he wore when giving a tour DEFINITELY stole the show more than the tigers ever could: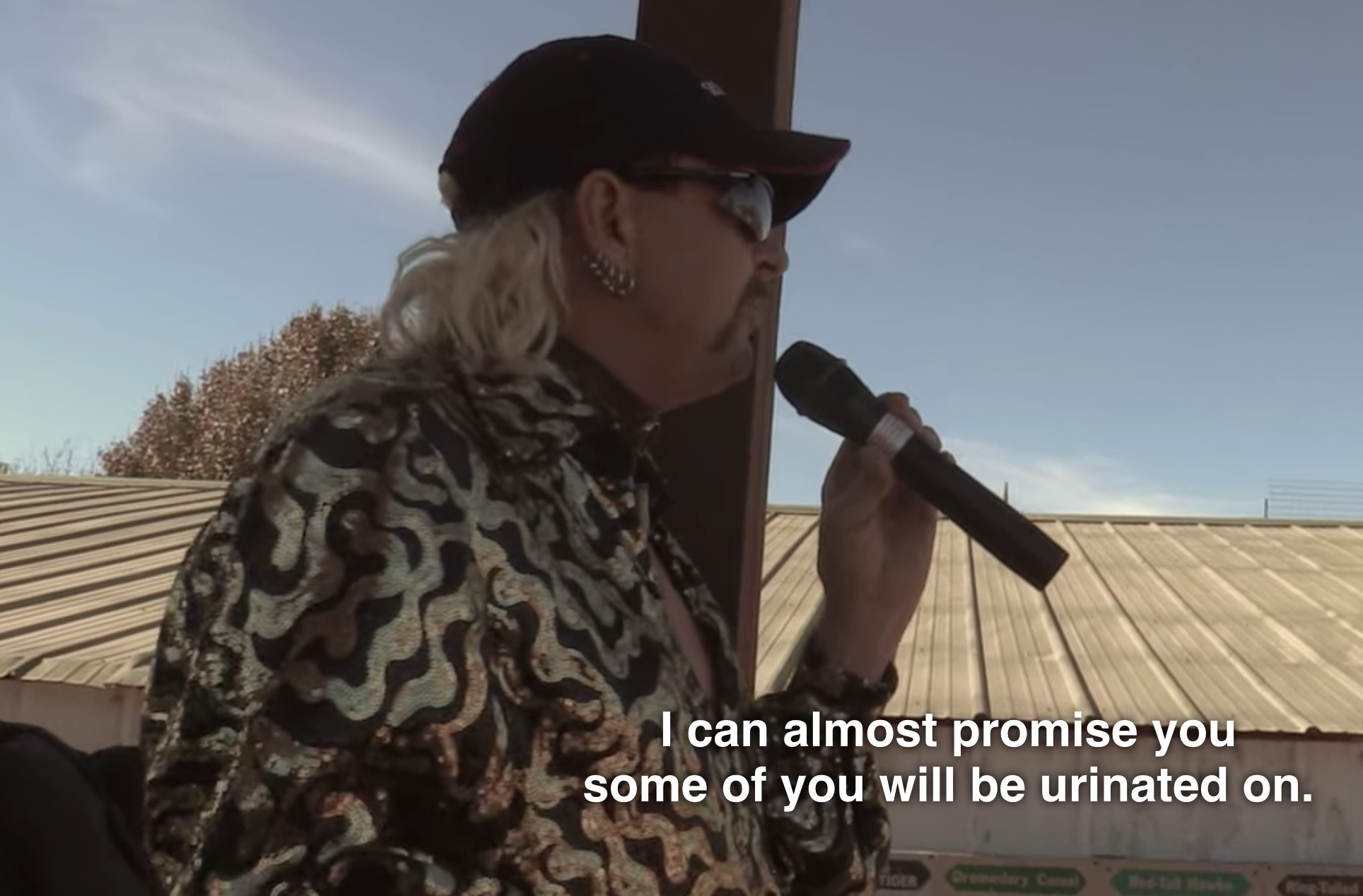 6.
The fringed jacket that said "tigers can take my employee's arm, but they cannot take my style":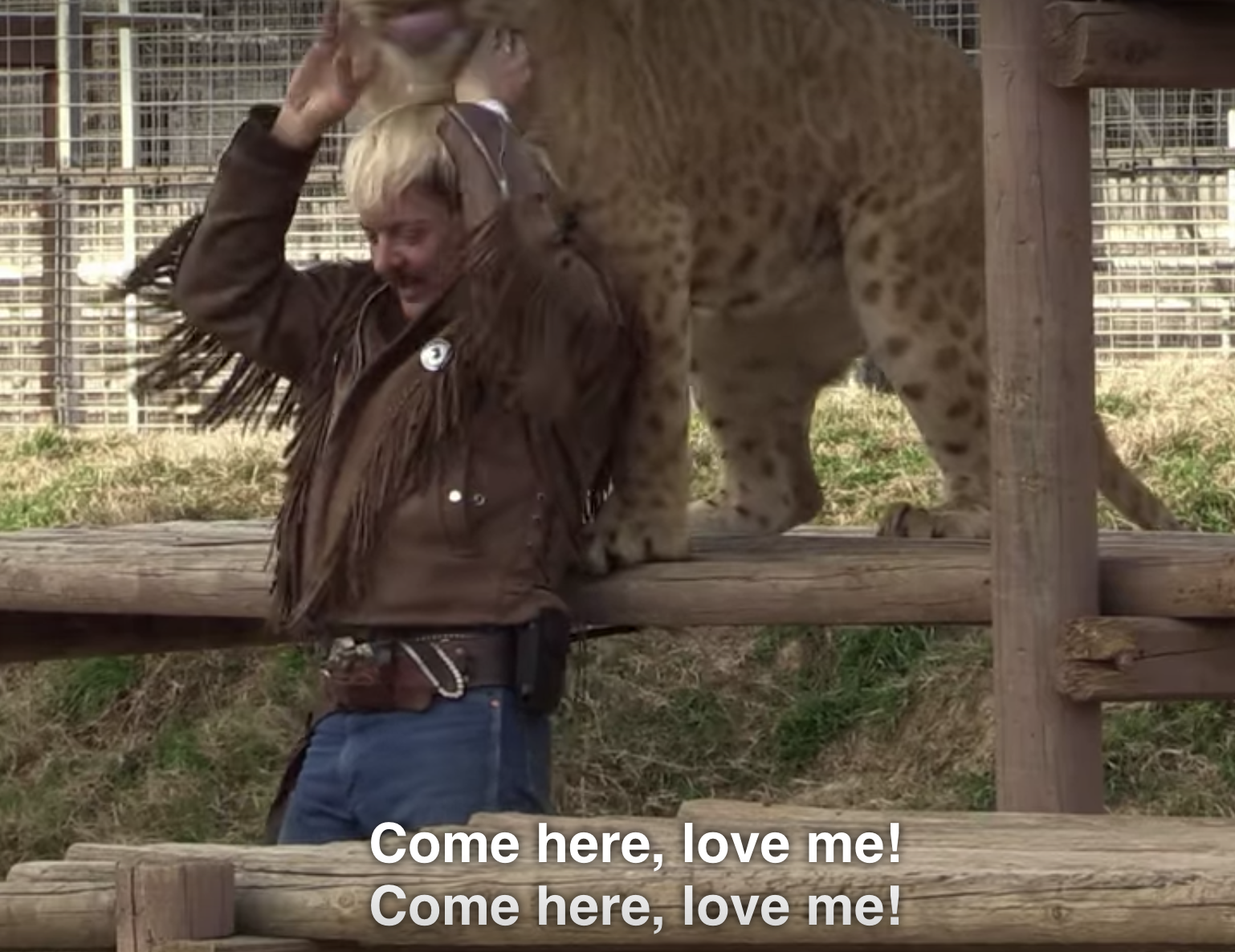 5.
This cloak that absolutely had to make the list:
4.
The classic plaid top Joe wore when introducing the series, and which remained his go-to casual wear the rest of the show:
3.
This outfit, which featured in the music video Carole Killed Her Husband: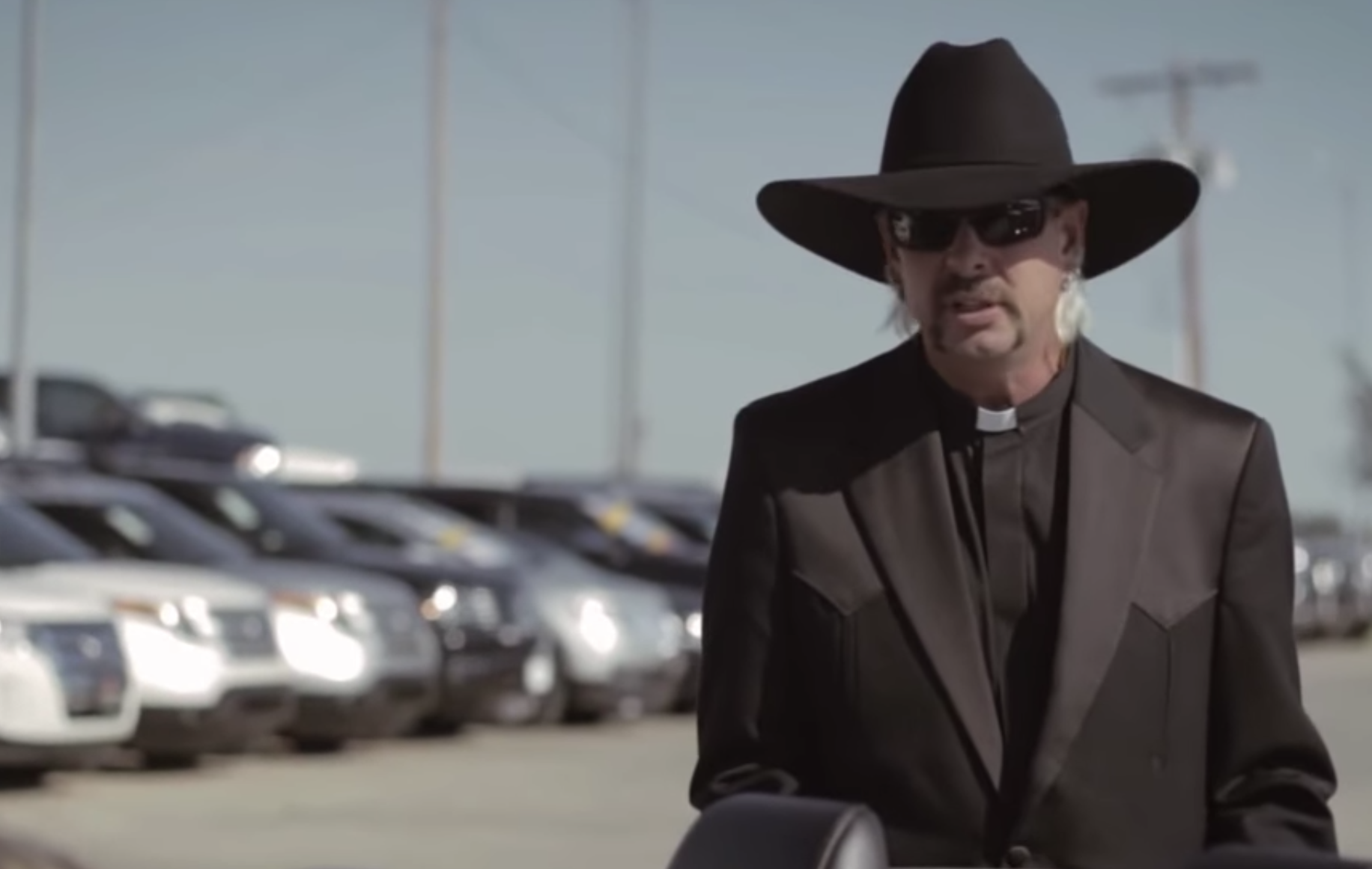 2.
There's this iconic get-up: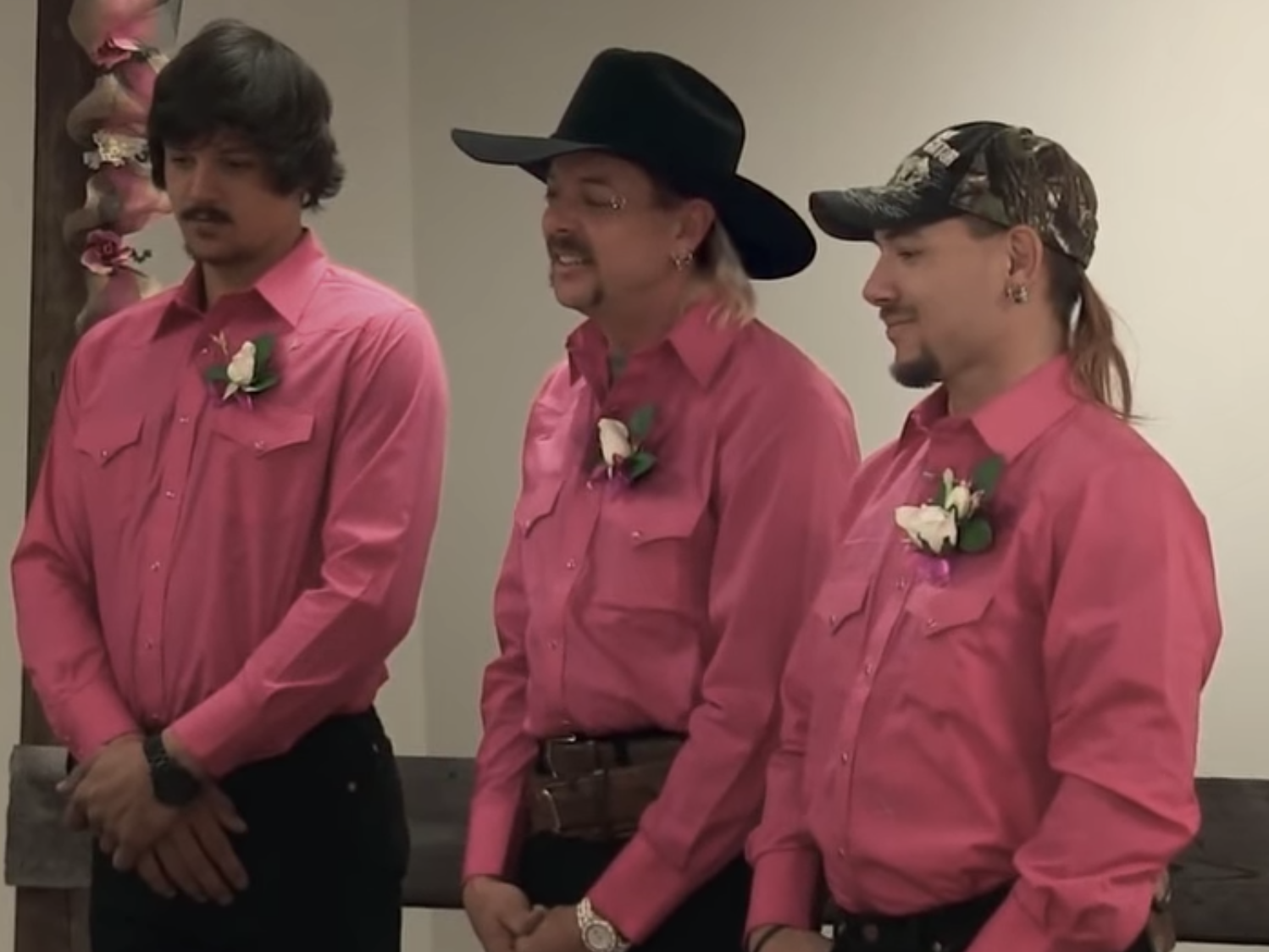 1.
But first place has GOT to go to this medically-themed bomber, which Joe changed into pretty much immediately after one of his employees lost an arm: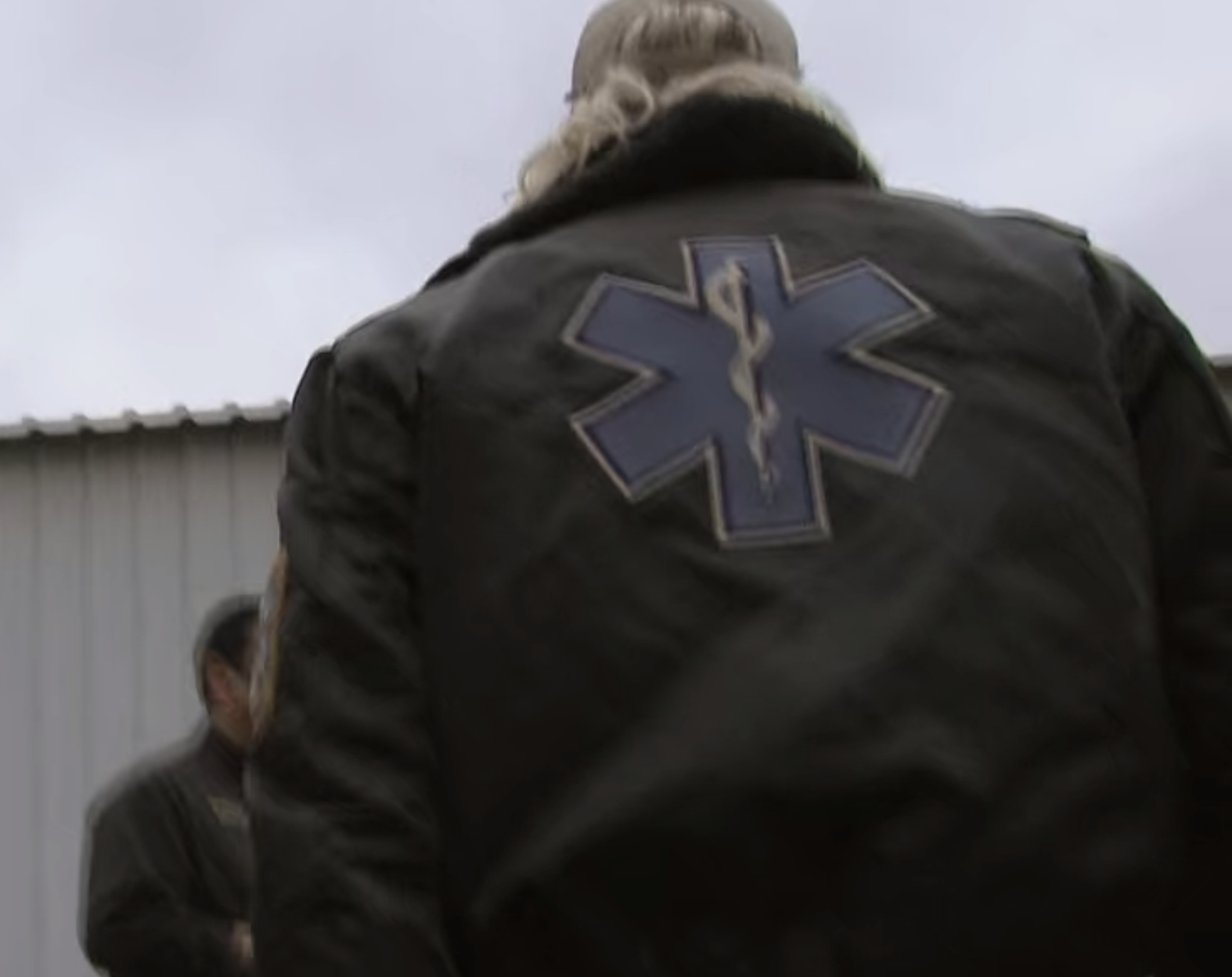 Do you agree with our ranking? Sound off in the comments below!