We hope you love the products we recommend! All of them were independently selected by our editors. Some may have been sent as samples, but all opinions and reviews are our own. Just so you know, BuzzFeed may collect a share of sales or other compensation from the links on this page if you decide to shop from them. Oh, and FYI — prices are accurate and items in stock as of time of publication.
1.
If the words "several literal slabs of chocolate" sound exciting to you, this Smooth & Mellow collection is about to become your new favourite thing. It includes a banoffee pie slab, some marzipan truffles, and a combo milk and white chocolate slab (among so many other tasty treats)! Save 57% right now.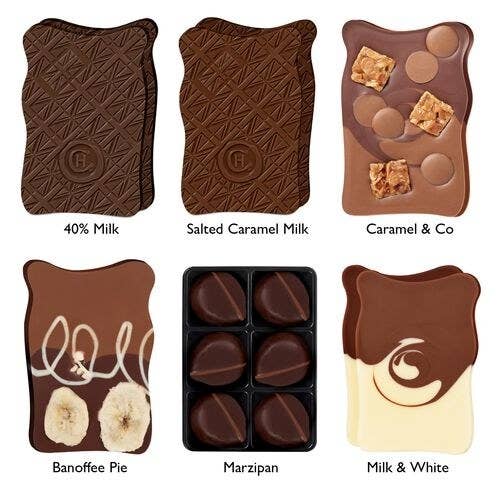 3.
And if you want all those flavours in a slightly smaller pack, the Summer Desserts collection also comes in a H-box filled with 16 treats. It's down by 20%!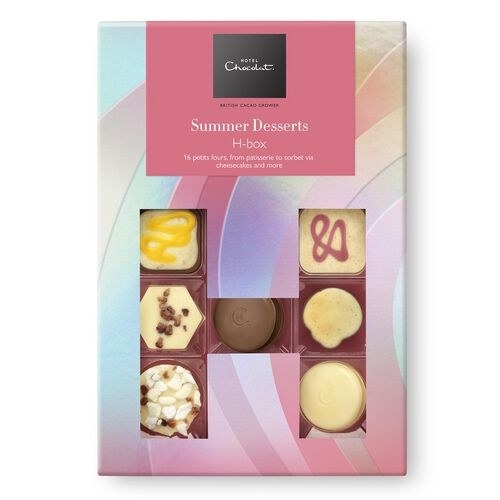 4.
This Just Desserts collection contains a milk chocolate brownie slab, some caramel cheesecake truffles, tiramisu chocolates, and so much more. Not bad for 32% off, right?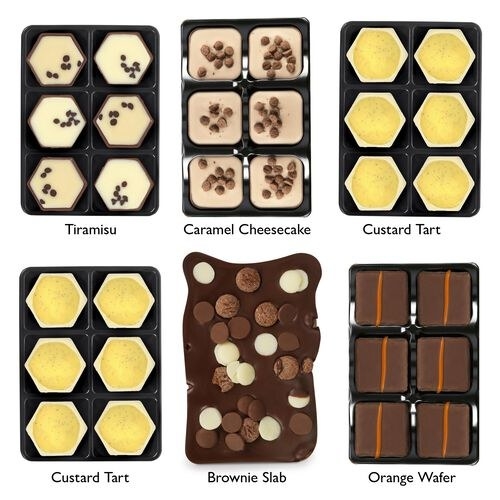 5.
I genuinely can't think of anything more relaxing than dipping into this bag of ice cream-themed truffles while watching Netflix. Choc ice-flavoured spheres and blackcurrant bombes aside, this tasty collection is also 20% off!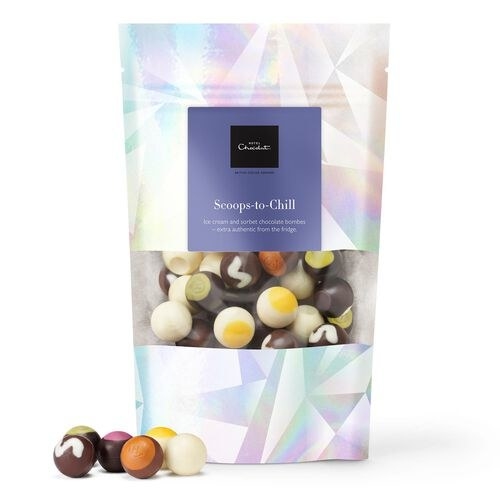 6.
You'll feel fancy AF while eating your way through this Purely Patisserie collection. From rhubarb and custard truffles to lemon cheesecake chocolates and fudge sundae cups, this set will definitely deliver! It's 32% off right now.
7.
This Nutty & Boozy collection boasts two grown-up flavour combos – a hazelnut and vodka Soother Cocktail truffle, and a hazelnut and milk chocolate Going Nuts praline. The decadent selection is down by 32% at the moment!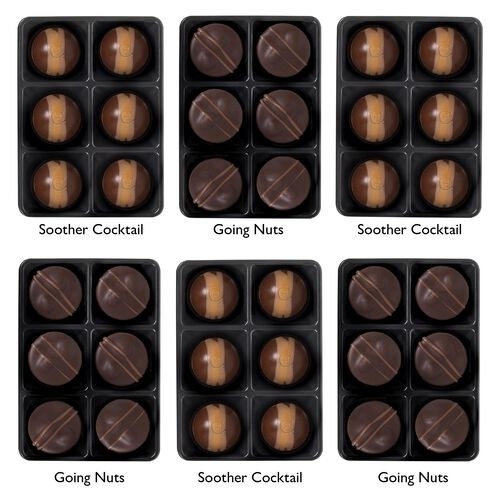 8.
You can nab this Summer Fruits collection for 32% off its usual price. Flavours range from mellow coconut truffles to zesty passion fruit chocolates and tangy blackcurrant bombes!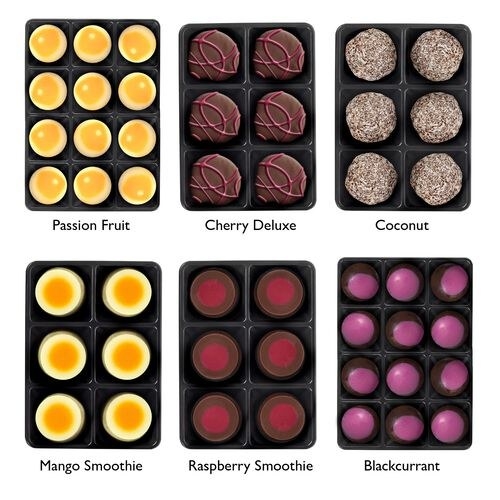 9.
Make the most of the season with this 32%-off Summer Recipes collection. It includes multiple packs of two decadent flavours – raspberry and clotted cream, and salted caramel and butterscotch.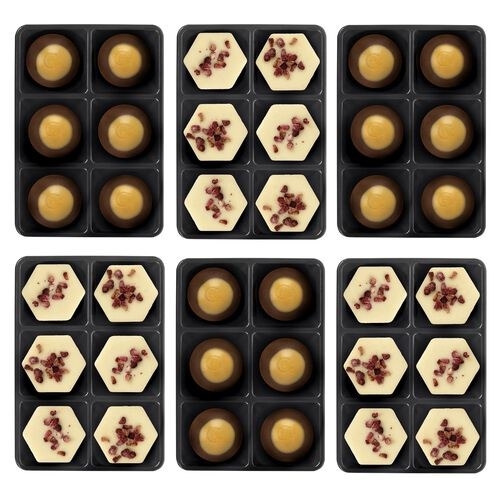 10.
The Just Fruity collection is down by a zesty 32% at the moment. Enjoy everything from milk and dark Cherry Deluxe truffles to a milk chocolate Raspberry Riot slab!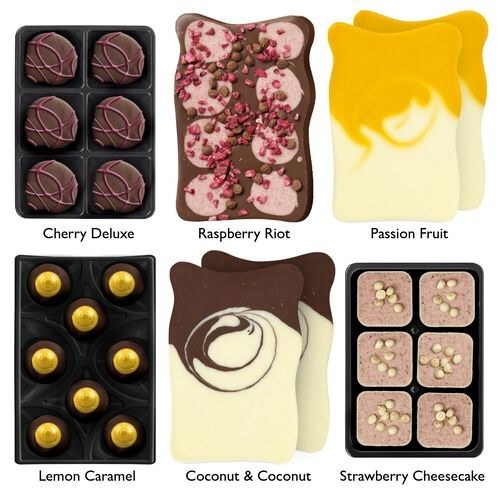 11.
The Taste Of Summer collection combines chocolate and booze with a 24% discount. There's a salted caramel vodka liqueur, some salted caramel and butterscotch truffles, chocolate and hazelnut ice cream-themed chocolates, and loads more included in the pack!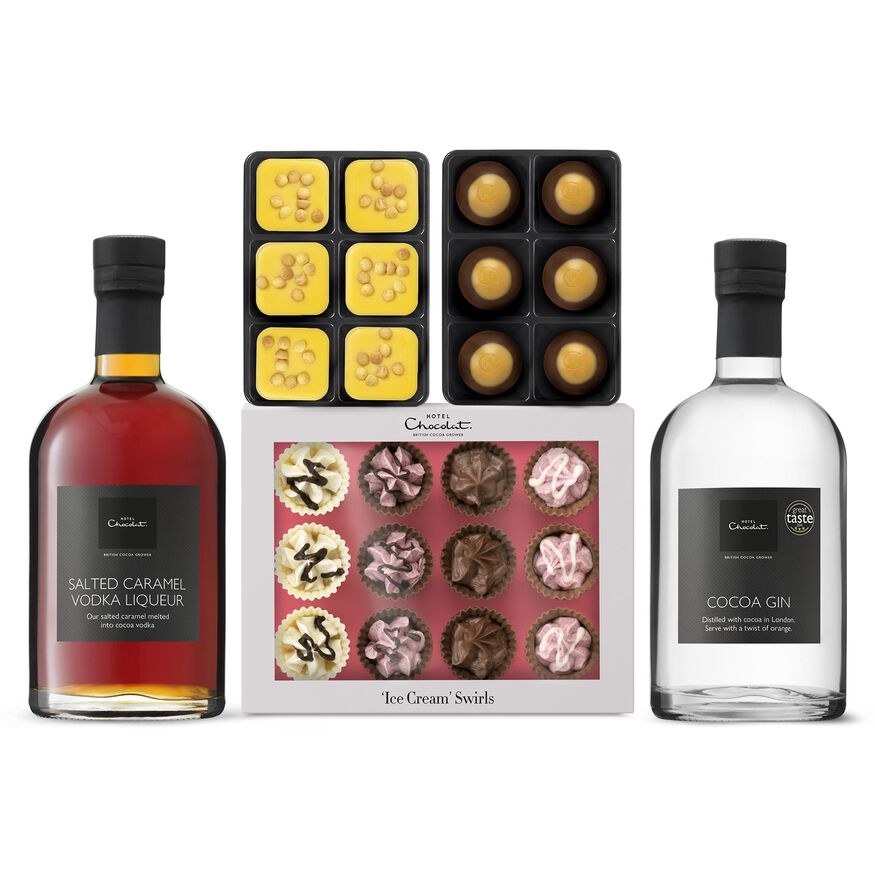 Want to check out even more discounts? You can view Hotel Chocolat's entire end-of-summer sale by clicking here.
Me after ordering everything in this post: