1.
This extra-thick rocky road Easter egg is 1) delicious, 2) bloody massive, and 3) 20% off. It includes pecan pralines, caramel cheesecake chocolates, and more – what's not to love?!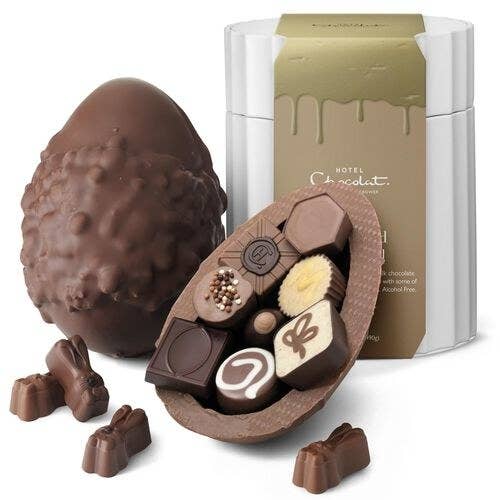 2.
Love milk chocolate? This Easter egg is made of nothing but the stuff, and it's a fifth off its usual price right now too. The truffles inside range from vanilla-flavoured treats to decadent salted macadamia chocolates among many others!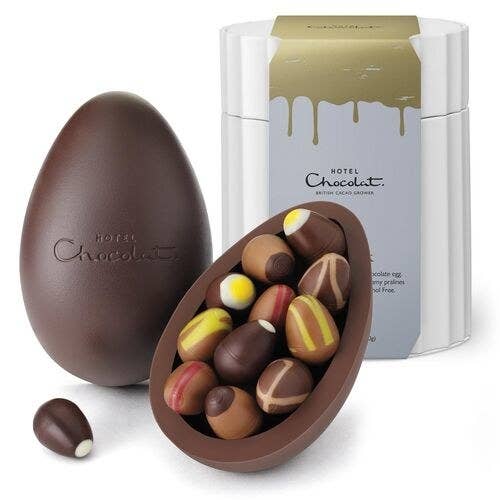 3.
The Easter sleekster box contains 30 decadent chocolates (my faves are the pistachio truffles and the raspberry and cream white chocolates). The whole set is 20% off at the moment!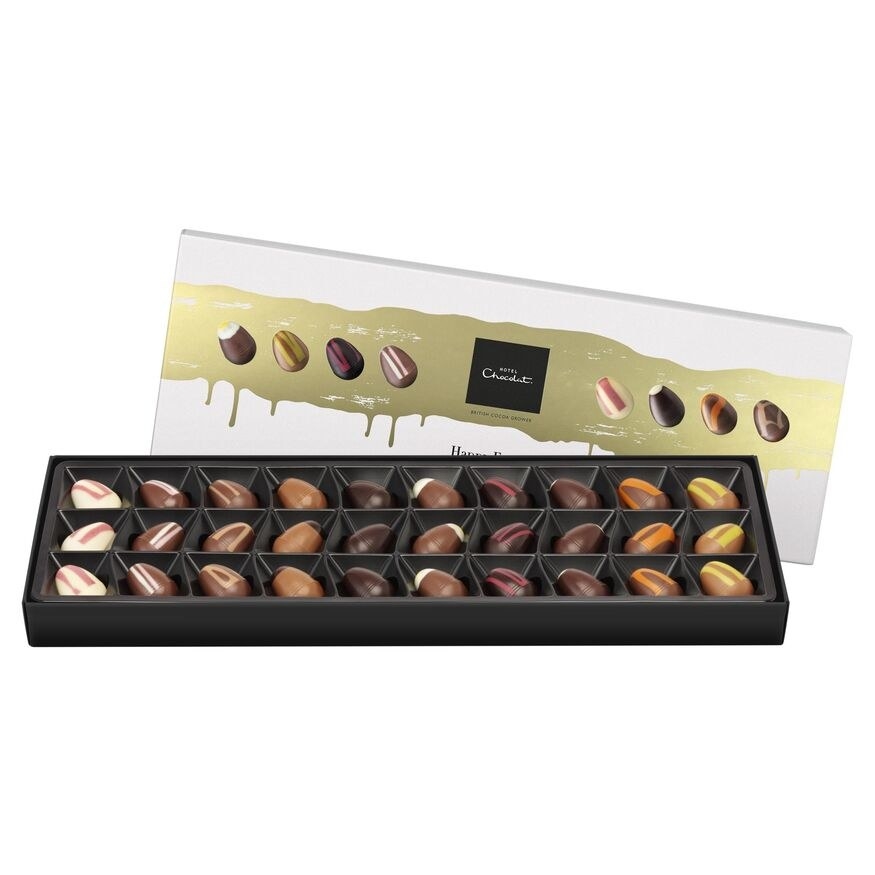 4.
If you're feeling ~gourmet~, this All About The Flavour recipe collection box includes everything from coffee truffles to dark chocolate ginger puddles (yum). It's all down by a mouth-watering 37%!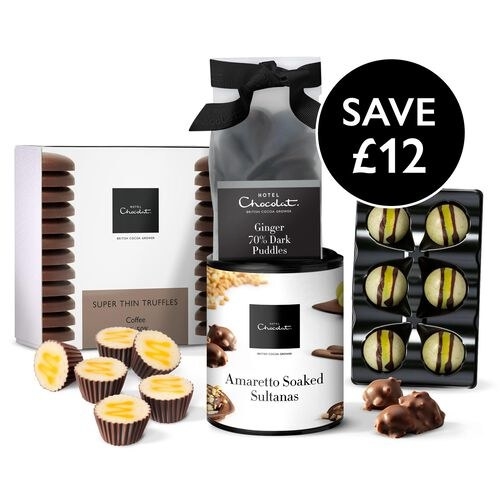 5.
Indulge your champagne tastes on a Prosecco budget with this truffle-filled egg that's a fifth off its usual price. The truffles inside are flavoured with a ~luxe~ combo of plain and pink champagne.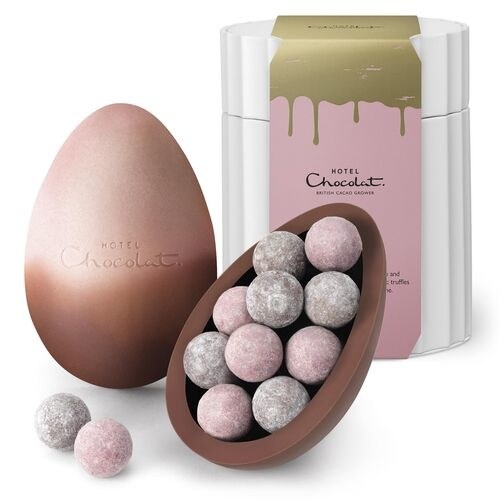 6.
This all-vegan Easter egg is brimming with a variety of dried fruit and nuts that are coated with delicious single-origin dark chocolate. Snap it up for 20% off right now!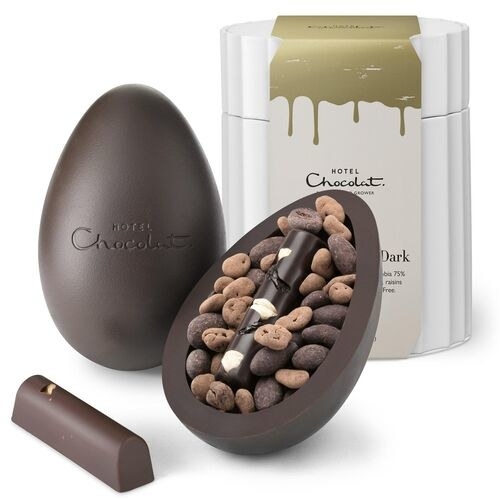 7.
This decadent Easter egg that's a fifth off is packed with boozy truffles, like the dreamy mojito white chocolate truffle and an incredible red wine chocolate.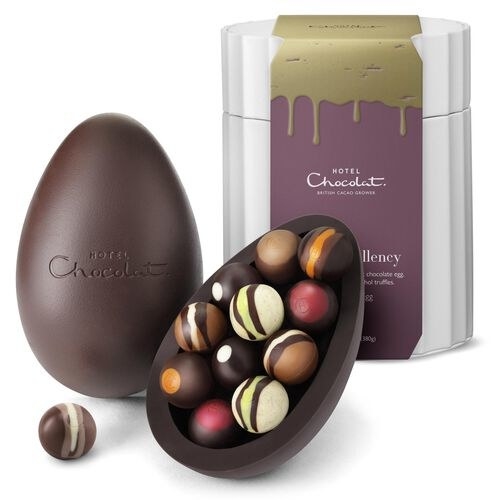 8.
If you're a dark chocolate lover, this deep and delicious high-cocoa-content treat is well worth buying (especially considering it's 20% off). Enjoy the chilli praline and almond marzipan treats enclosed in the thick dark chocolate shell!
9.
This patisserie Easter egg is filled with chocolates that are basically reimagined desserts, like caramel cheesecake chocolates and carrot cake truffles. It comes with a 20% discount too!
10.
This nano slab is filled with 10 delicious truffles in flavours like "rocky road" and "brownie". It's an impressive 30% off too.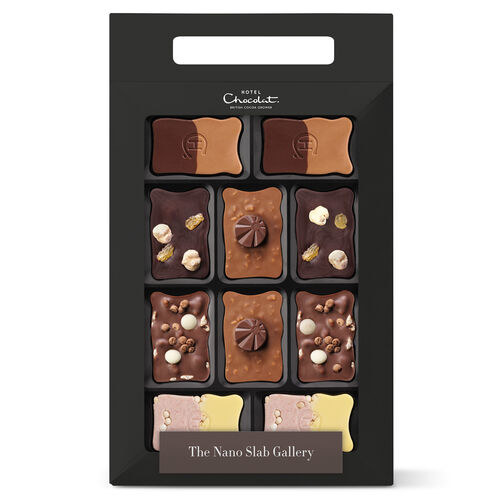 11.
If your recipe for a good night in involves "chocolate, chocolate, and a side of even more adorable chocolate", this pack of 96 caramel-filled chocolate bunnies is perfect. Nab them all for 20% off!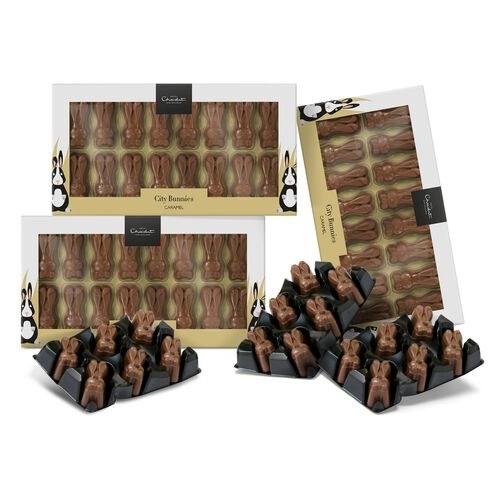 12.
If, like me, you believe that chocolate and coffee is the dream duo, these 30% off coffee truffle thins are ideal.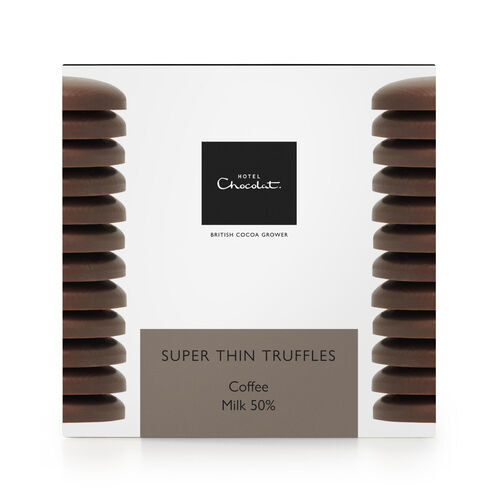 Me after writing this list: