1.
When he thought he was going to be inducted into the Bluffington Hall of Losers for failing a test.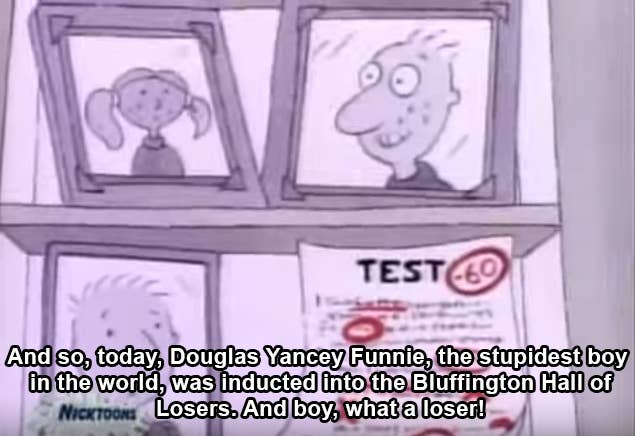 2.
When he drew an unflattering picture of Mrs. Wingo in class, and then felt so bad about it that he imagined it came to his house that night to weep at his doorstep.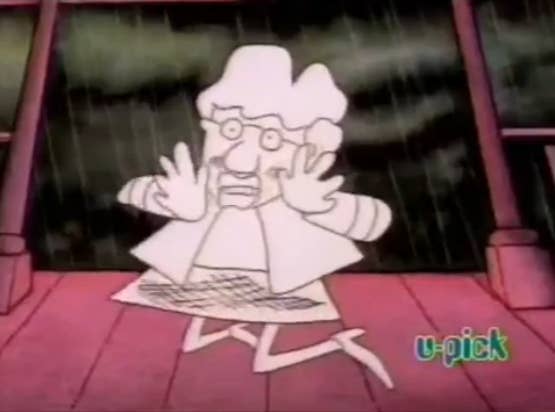 3.
When he panicked so much over sixth-grade graduation that he crawled through the school vents during the ceremony trying to find the principal for advice.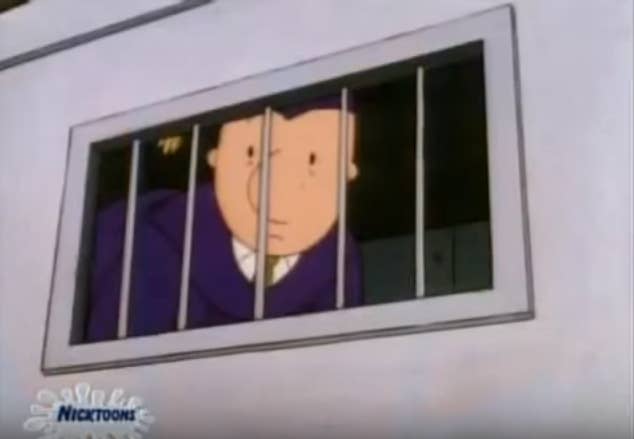 4.
When Roger framed him for stealing assistant principal Bone's yodeling trophy, and he worried the theft would go down on his permanent record forever.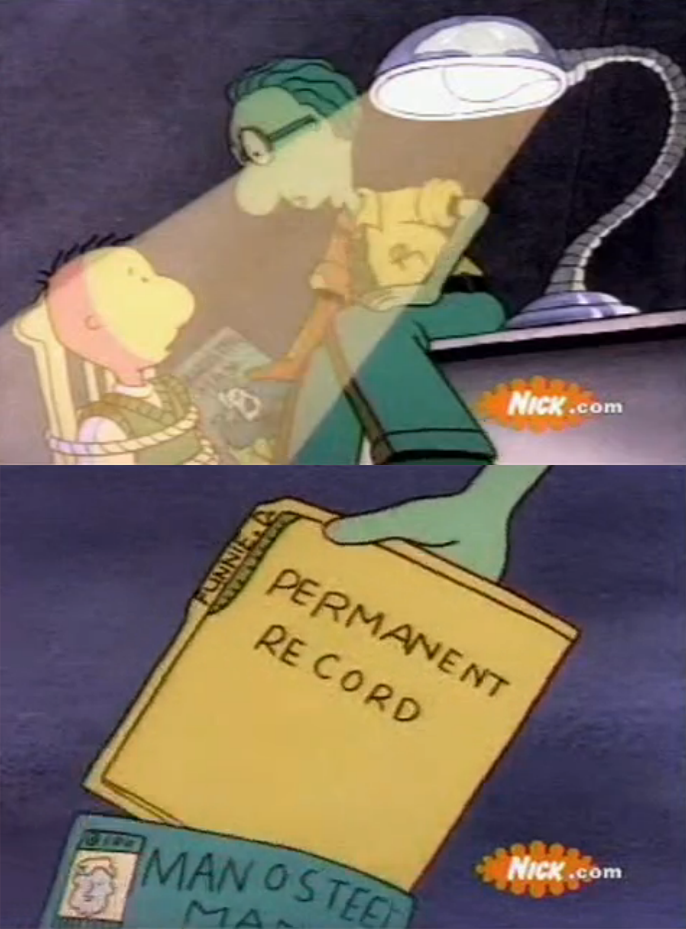 5.
When his stress and anxiety levels reached a record high because he lost his journal...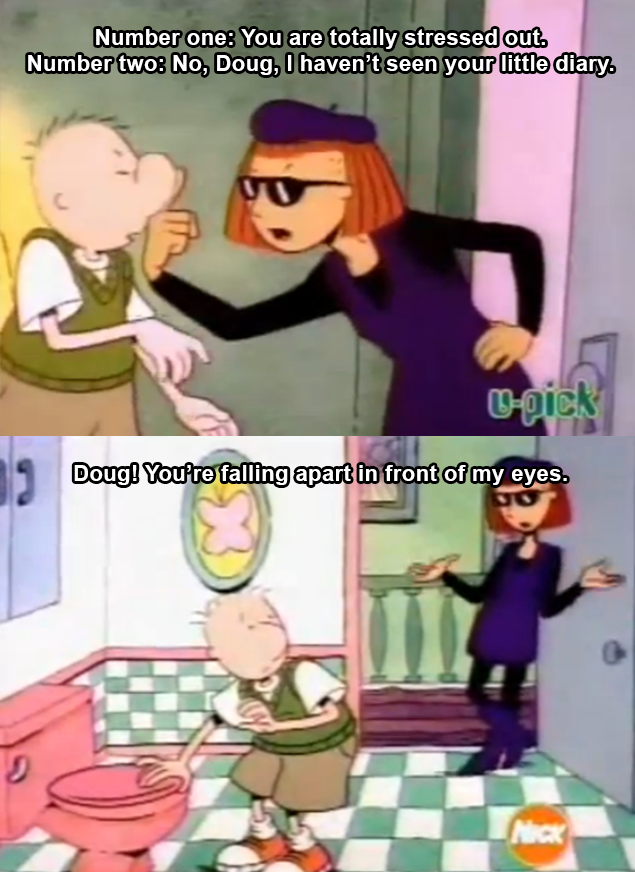 6.
...Mounting to this horrifying dream in which Doug's screaming journal is about to be pulverized at a landfill if he can't save it.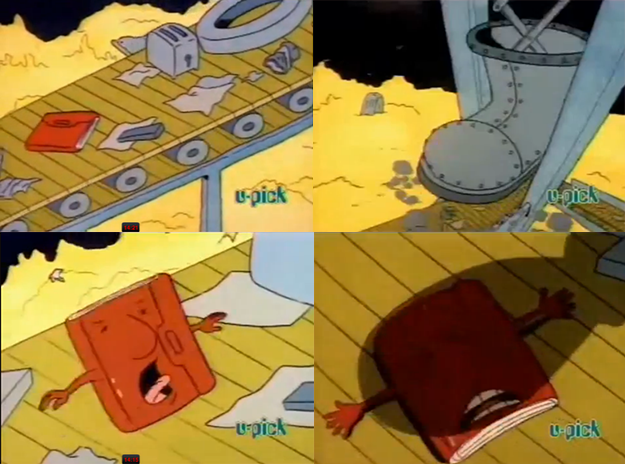 7.
When he imagined Mayor White saying this about him in front of a crowd on his very first day in Bluffington: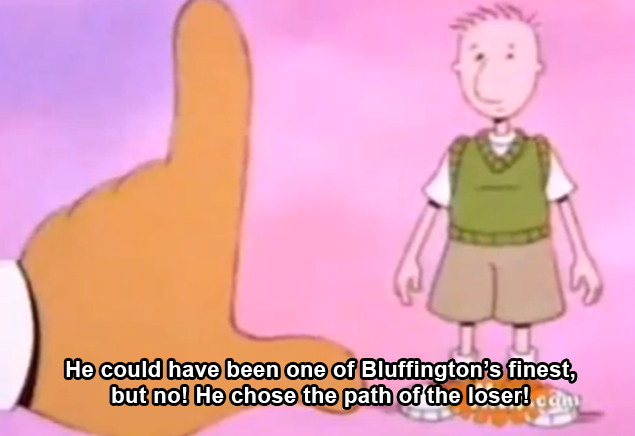 8.
When he obsessed about his weight because of an offhand comment from his sister.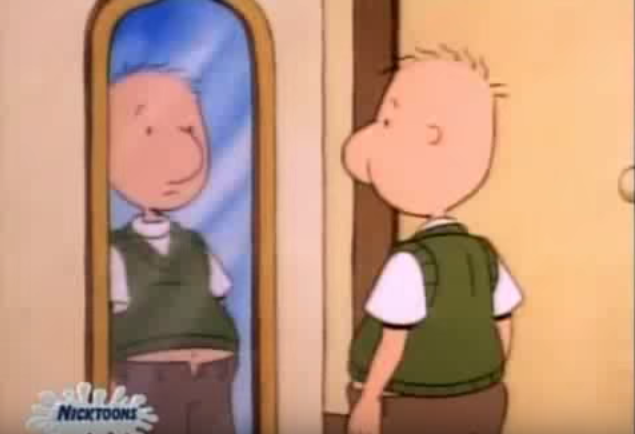 9.
When Roger made fun of him for giving Patti a homemade birthday present and he started hardcore second-guessing himself in the middle of the party.
10.
When a secret tape he made of himself singing a love song to Patti got lost and he assumed Patti had it and was showing it to all her friends.
11.
When he procrastinated all weekend on a report on silt, and then went to school on a Sunday thinking it was Monday, and hid in a dumpster because he thought he was late to class.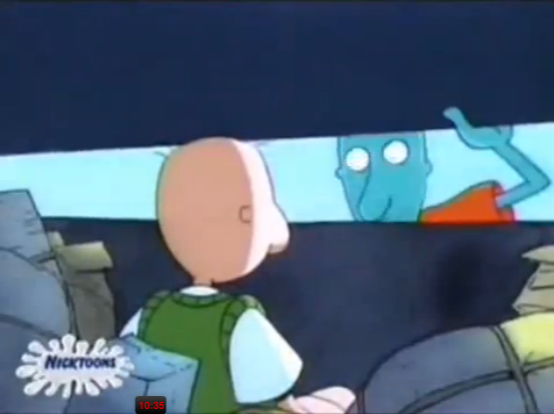 12.
All the times he worried that his classmates, teachers, and even his best friend Skeeter were going to laugh at him or ostracize him...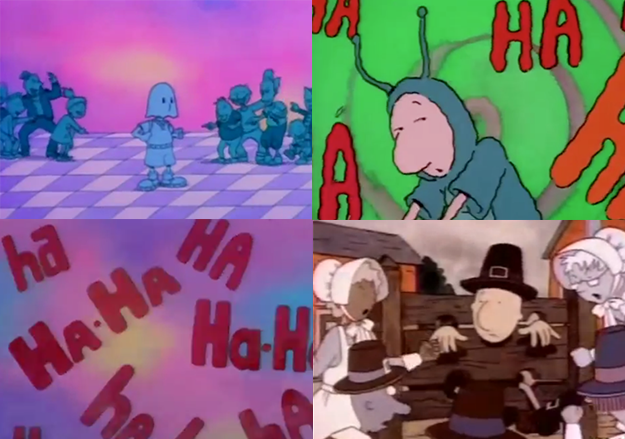 13.
...especially including this #TooReal moment at school.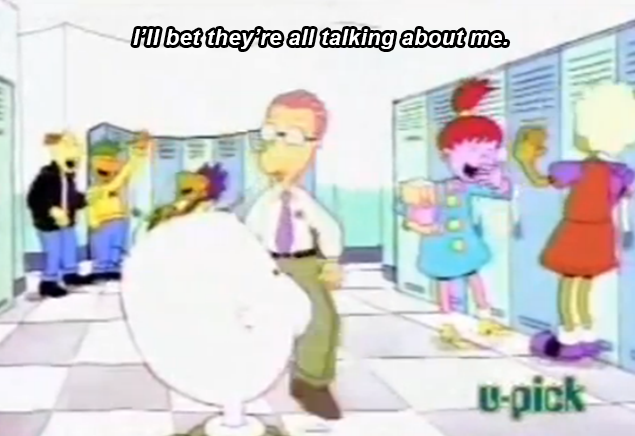 It's OK, Doug, we've all been there.