1.
"Man I hope they don't have that chemical that turns the water purple..." -Richard Chislett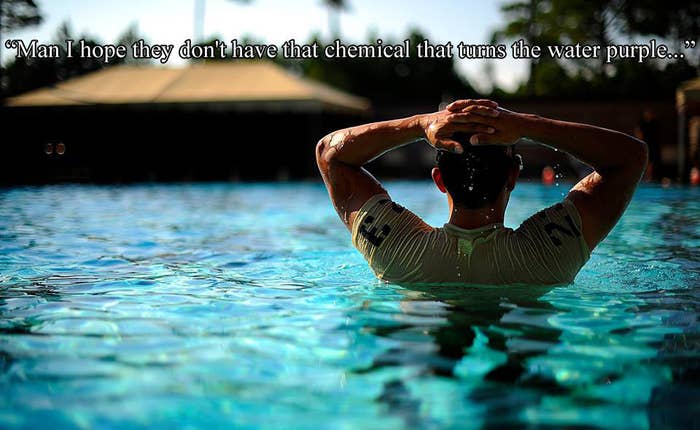 2.
"Hey honey, my ride is here. Be home soon." -Kim Heath Dryer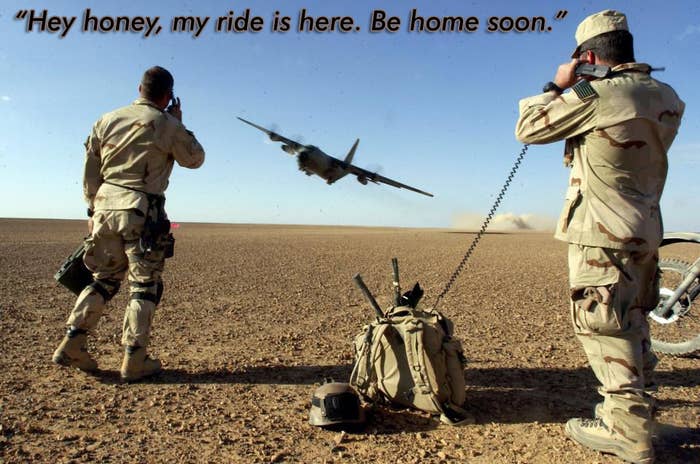 3.
And the first-place winner in the AFSOC towel snapping contest is ... - Tyler Foster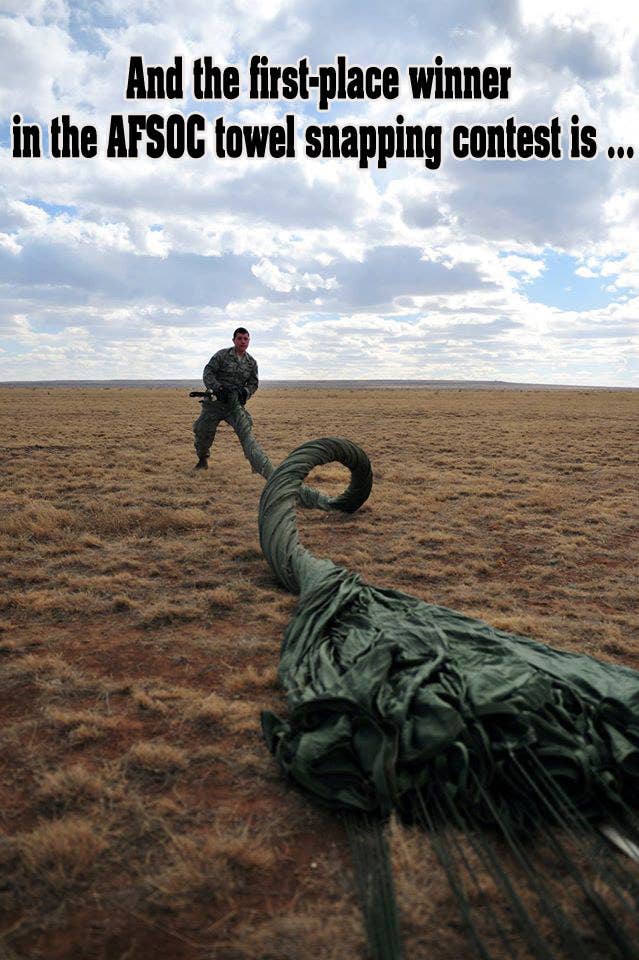 4.
I know the BX is over there....but where is the gym? -Edward Connors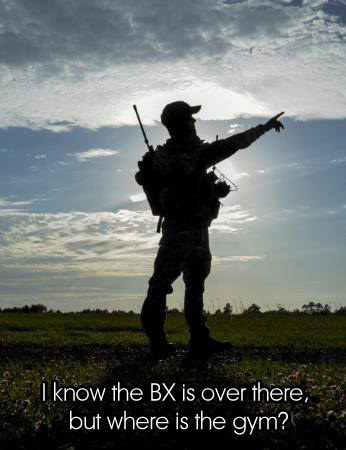 5.
Star light, start bright. Let me be your hero tonight. - Cindy Rhodes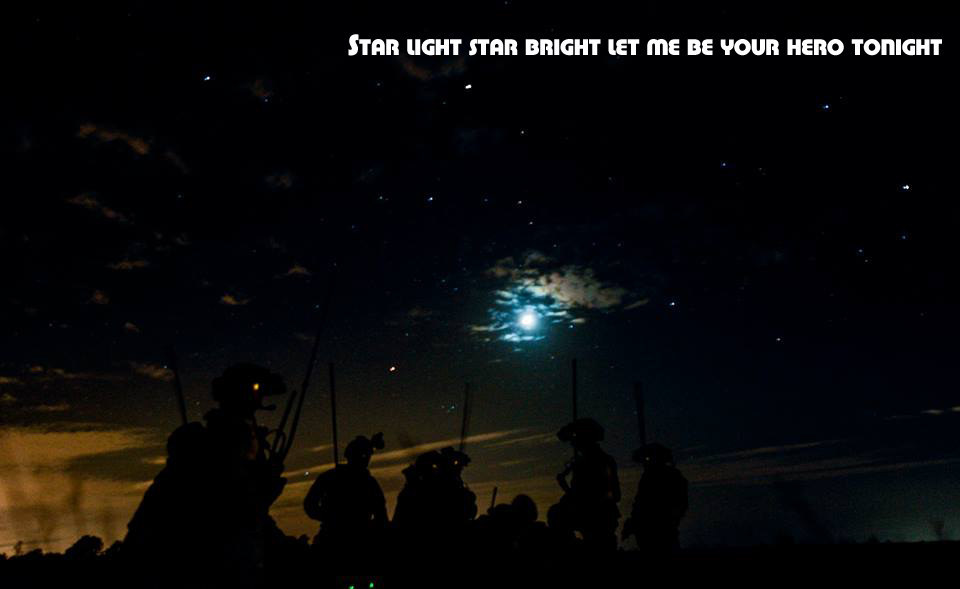 6.
The pilot said it only uses premium! -Bob Murphy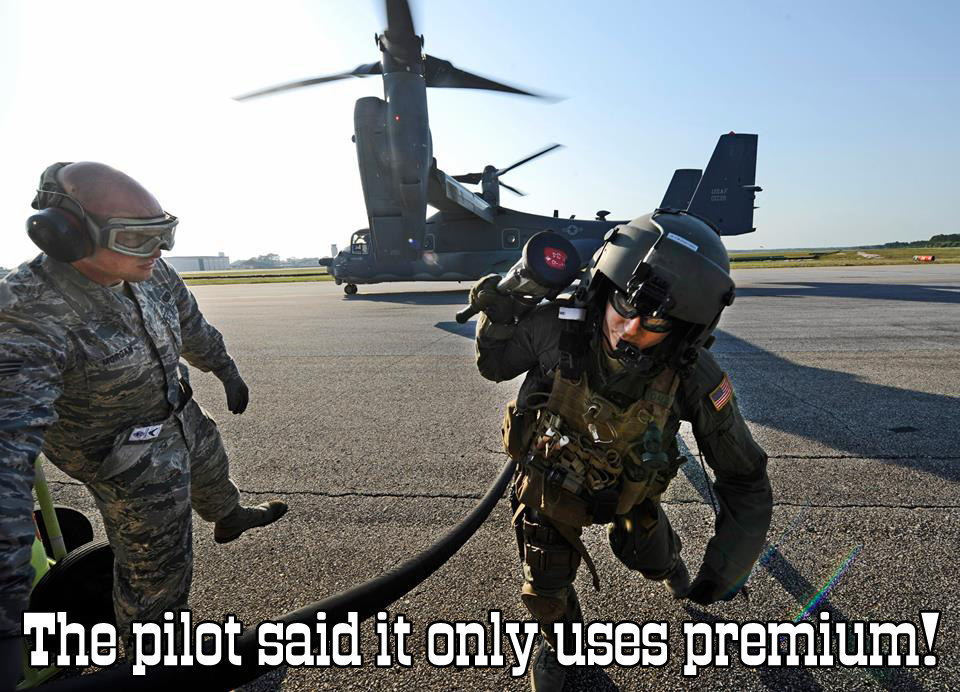 7.
Taco Tuesday is always a disaster. - Loni Fields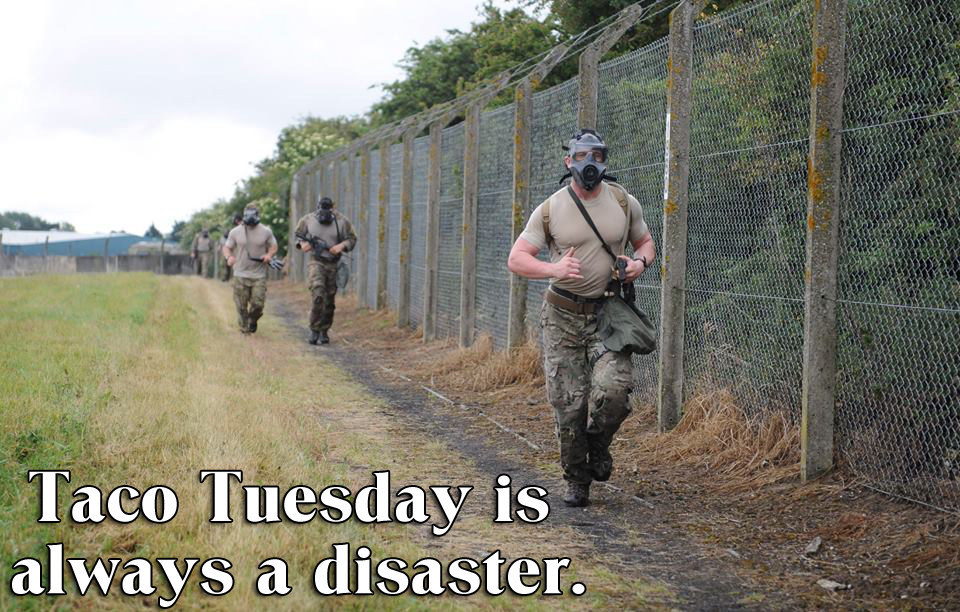 8.
Something just touched my back... -Dakota Feth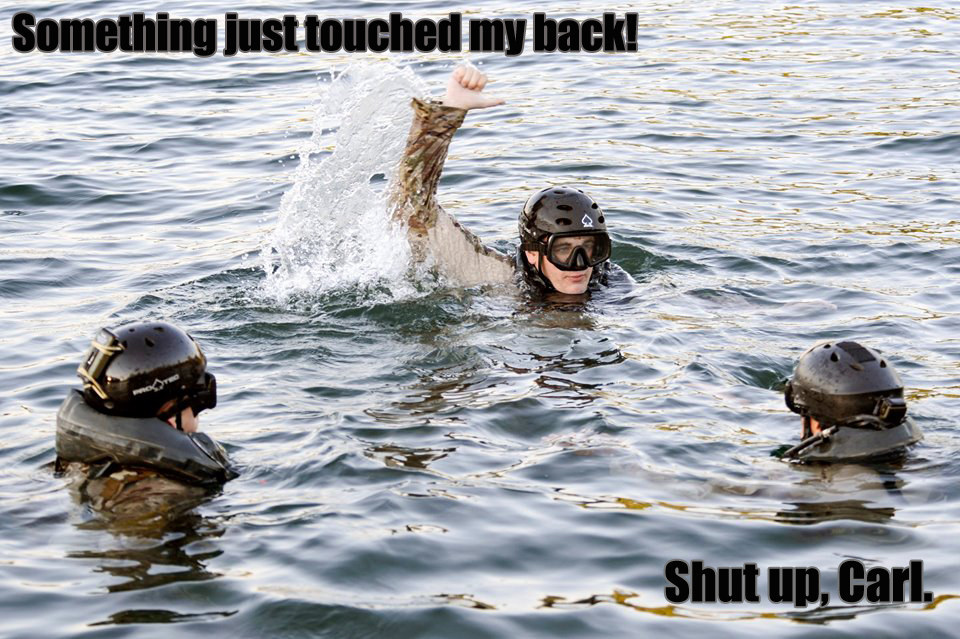 9.
The cover of darkness, is the best camouflage. - Antonio Guzman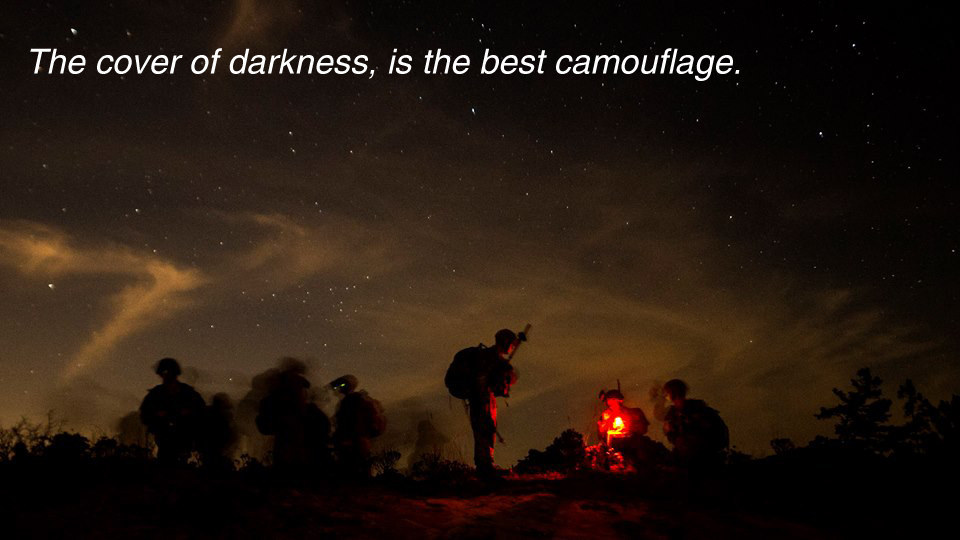 10.
Did you call for a superhero? - Denise Armstead Colley