Planning a Star Wars themed wedding? Do or do not, there is no try.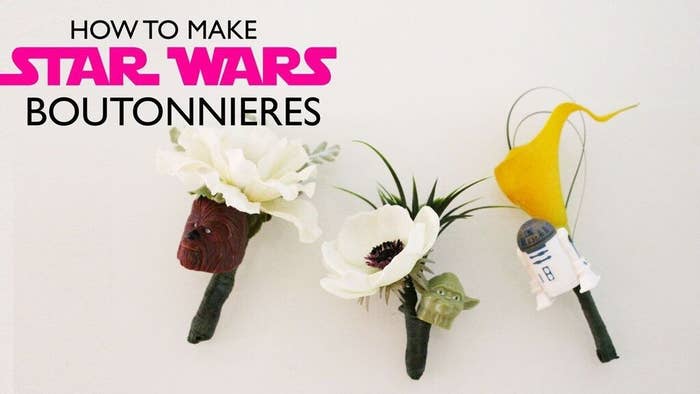 Gather your supplies: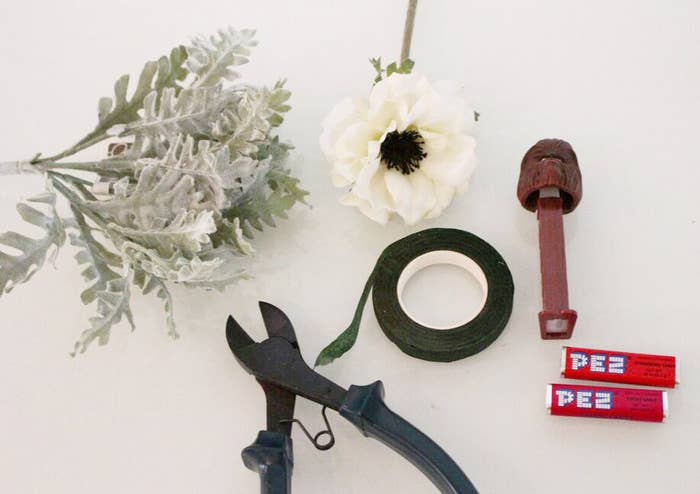 1. Use wire cutters to remove the stem from the anemone and dusty miller, leaving about 3" of stem.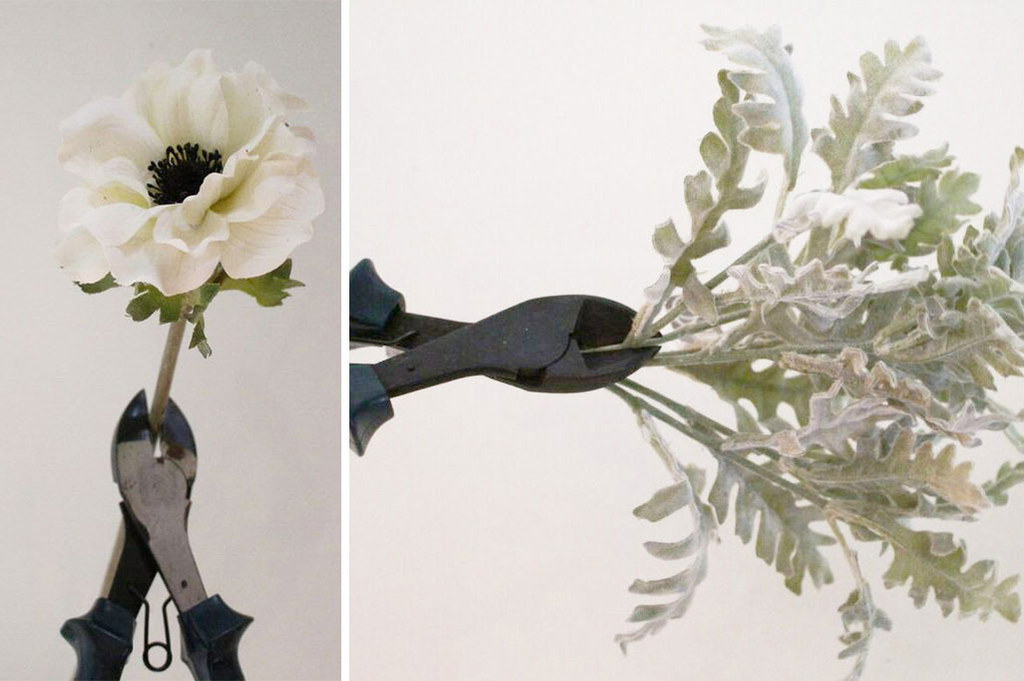 3. Attach the Dusty Miller to the Anemone by wrapping the stems in floral tape. Floral tape needs to be pulled a little to get it to stick to itself.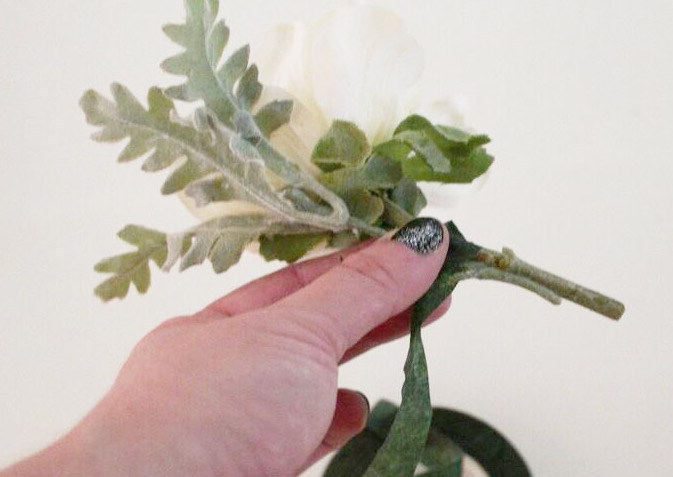 4. Bend the end of the leftover anemone stem. Hold it up to the boutonniere and cut any remaining stem using wire cutters. Remove the head off of the PEZ dispenser.

5. Attach the hook to the boutonniere using stem wrap.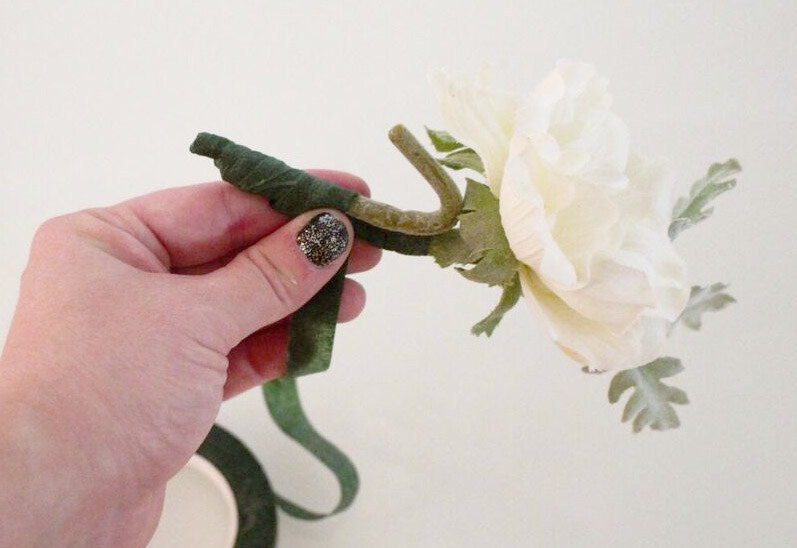 6. When you are happy with the final wrap you can put Chewbacca's head on the hook, secure with hot glue if necessary.
May the force be with you.