Pick a Beach

Via Travel Channel

Via Travel Channel

Via iNeTours.com

I don't do majors, but I can tell you about my Johnston emphasis...

I just want to throw it out there that I'm classically trained...

Pick a Shakespeare Quote...

If music be the food of love play on.

Some are born great, some achieve greatness, and some have greatness thrust upon them.

All the world 's a stage, and all the men and women merely players. They have their exits and their entrances; And one man in his time plays many parts.

To be, or not to be: that is the question

How well he's read, to reason against reading!

To Quote Hamlet Act III, Scene iii Line 87, "No"

I just like Shakespeare's insults, if we're being honest.

Therefore, since brevity is the soul of wit And tediousness the limbs and outward flourishes, I will be brief: your noble son is mad.

Also teal on the bottom...

...beard as white as snow

My hair is a beautiful brown waterfall

You broke a rule of the theatre! What was it?

I wore flip-flops to rehearsal

I didn't wear shoes to rehearsal

I cut my hair, and Debbie never told me I could

Debbie said I could get a TRIM...

I brought boba into the theatre... and then I drank it in costume

I ate in the dressing room

I'm supposed to be enforcing the rules, not breaking them!

You received a complement. How did you respond?

*eyes widen* Oh my god, stahhpp! *falls on floor*

No! Oh my gosh, you're wonderful!

*monster noise* bleh. *smile*

...What's your angle? (OR) *pleasant chuckle* and a "Thanks dude"

All animals, every animal, every animal ever.

...It's 2036, but I don't really do technology.

What's your catch phrase?

Mmmmmm. Ok. (or) Mmmmmm. No.

Hi *insert name here* how are you?

I'm just quoting John Mulaney

I don't even talk about Norway that much!

What've you named your car?

Something cute, fitting for, I don't know, a bug?

I don't have my own car...
The Big, Big Brother Hamlet, Quiz
Reyanna? Rosencrantz? Really just your average blonde gal who doesn't sleep. Drinks more tea than you. Very busy, all the time, every second. She may be nocturnal, this is up for debate. Very enthusiastic and bouncy (but she is working on this habit).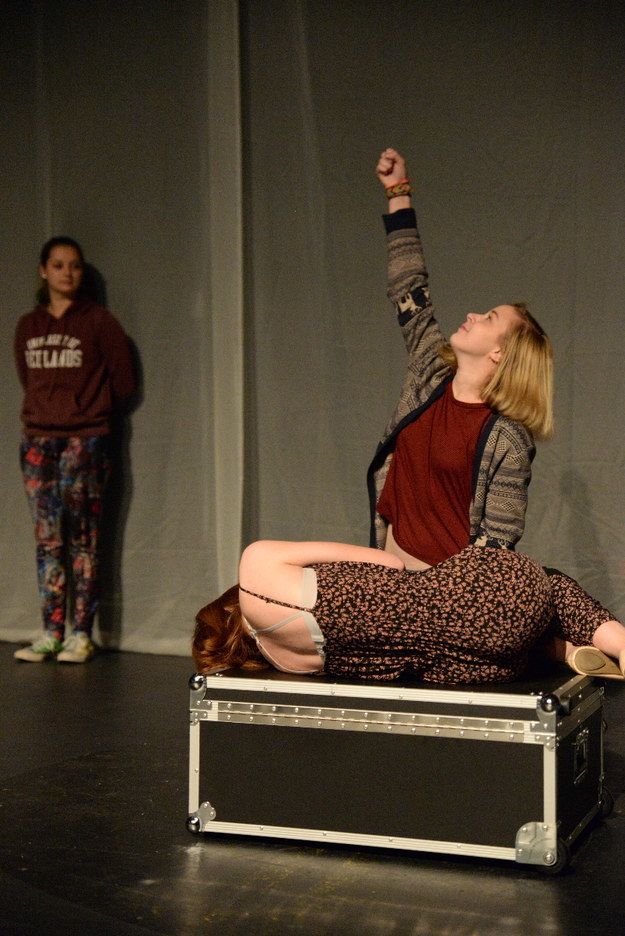 Laertes. A bearded man, with a heart of gold. Lover of animals, and garlic. He was in London last semester, so he is cultured.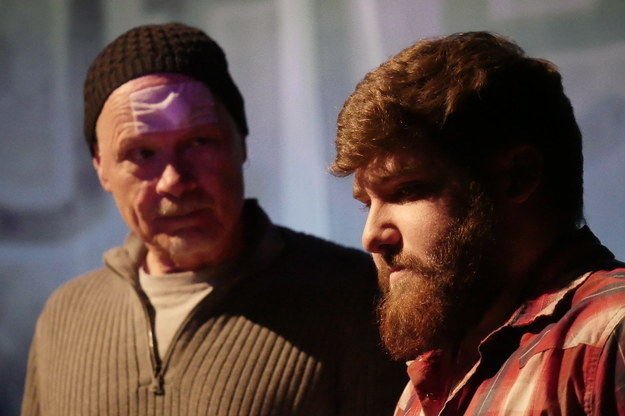 Ambassador to Norway (fitting)! A lovely human. Very good at holding her hand above her head for extended periods of time. A delight. TRAINING IN SAN FRAN THIS SUMMER! WHAT A TALENTED ACTRESS!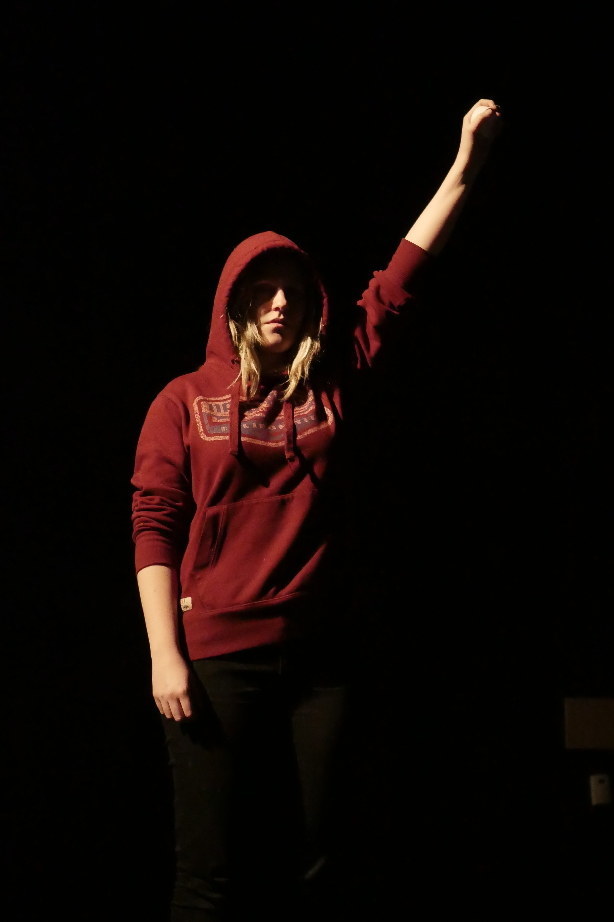 Ophelia! Such talent! Such beauty! Voice of an angel! Kind, lovable, wonderful, AMAZING. Her talent will astound you, and her performance will break your heart. Marinda is unparalleled.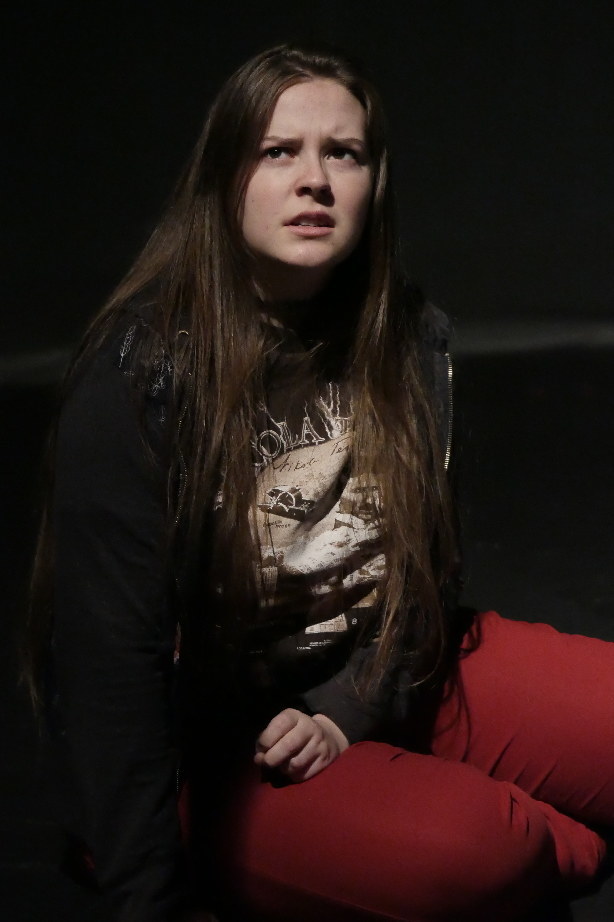 Analyst? Priest? Whatever she does, she does it well. SHE JUST OWNS THE STAGE. Her hood will cover her lovely red hair, but you should know that it's there. She is a joy. Leigh is the best, hands down, always. Very funny. A committed lady.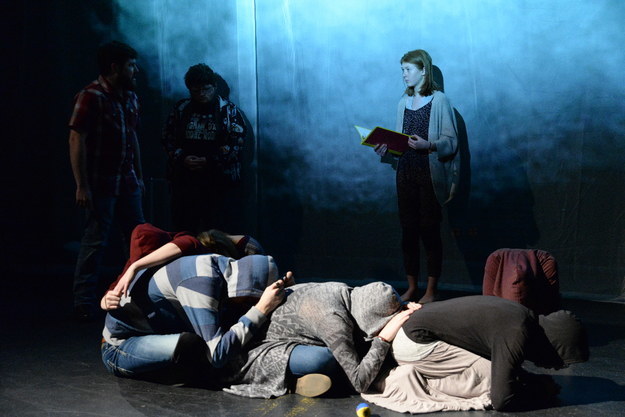 Rozencrantz! A super spy! A friend! A sorority sister! A sweetheart! You will meet Allison, and instantly want to be her friend. This is a normal side effect of being in the presence of Allison. She's a lovable lady. The cast would be remiss without her.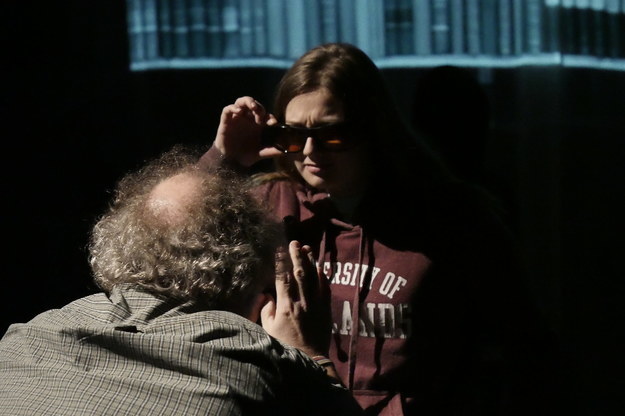 Osric! Southern charm, kind soul. Good human. Expressive. Interesting. Lovely. This is his first play and HE IS JUST SLAYING IT EVERY STEP OF THE WAY!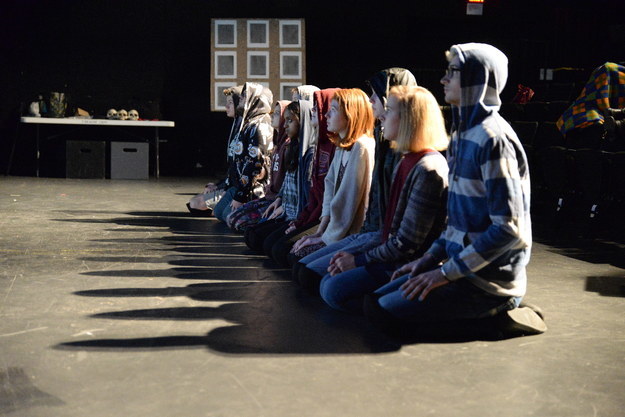 Ho! Guildenstern! The cast mom. Wise. Just a spy who might cut you. Also just a wonderful human who will make you smile. Gives excellent advice, and an A+ braider of hair.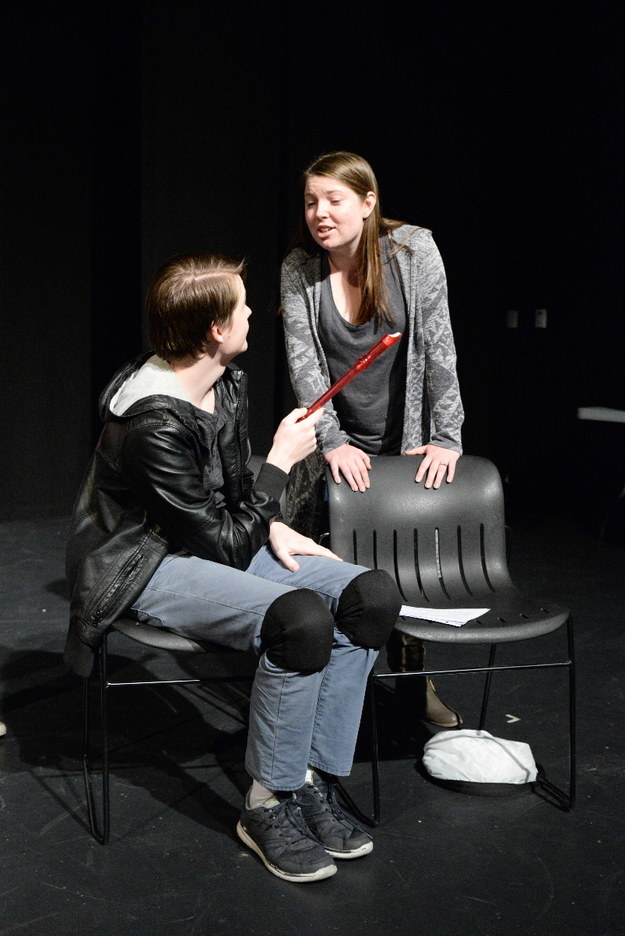 Gertrude! Your favorite English Professor! A mom! She is everything you want to be when you grow up, and more. You will love Heather, because it's impossible not to love Heather. Drives the coolest mom van of all time.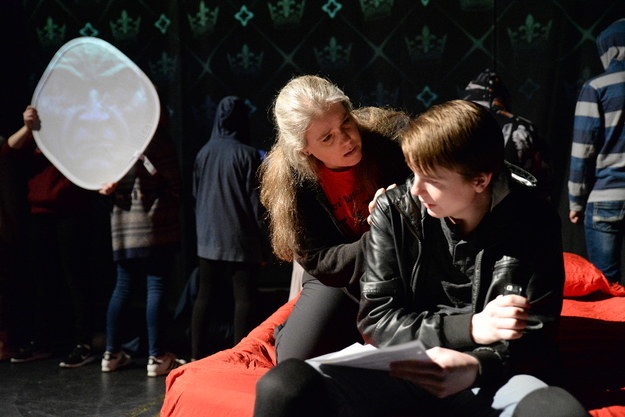 Oh captain, my captain! How does Chris Beach manage to direct, and act in a show that is traveling to Scotland?! We don't know, and therefore he is suspected of wizardry. He is a talented man, a good dude, and everyone's favorite Beach!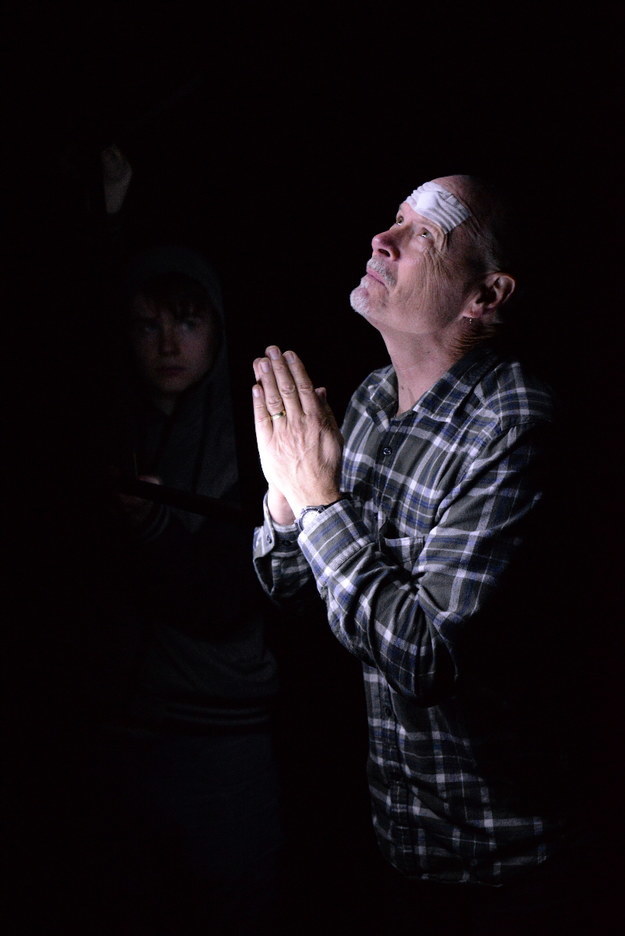 A dancer! A sweet-pea! A delight! A lover of boba! She is a ball of sunshine, and will brighten your life. Just the most darling cherub. She will light up the dreariest of days (which will come in handy when we take this sun to SCOTLAND). Love love love love.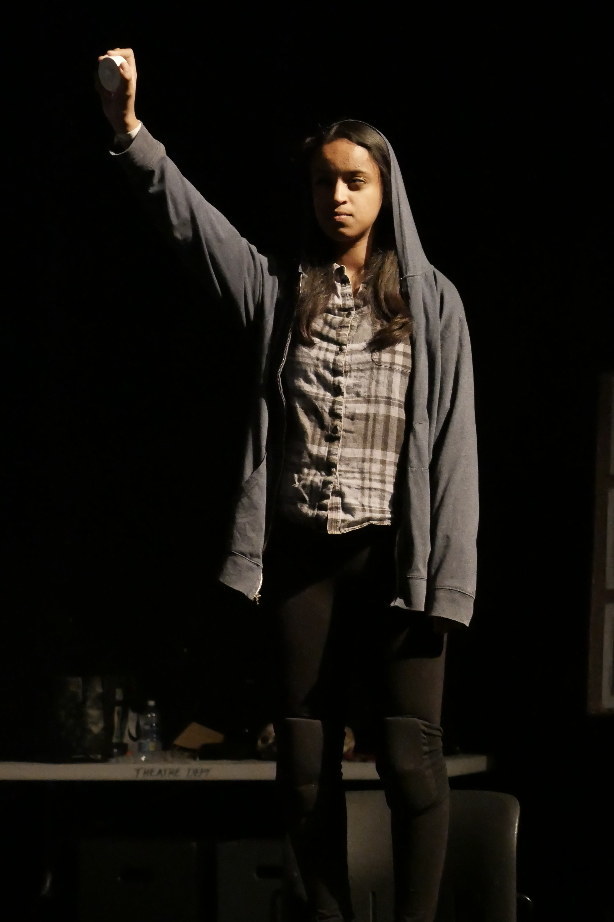 Young Ophelia! A thicc boi, eating all them healthy foods. Protein powder to the maximum. Catch her at the gym when she isn't breaking your heart with her stunning performance. WARNING: Her voice will make your heart melt. CAROLINE IS A WONDER OF THE WORLD!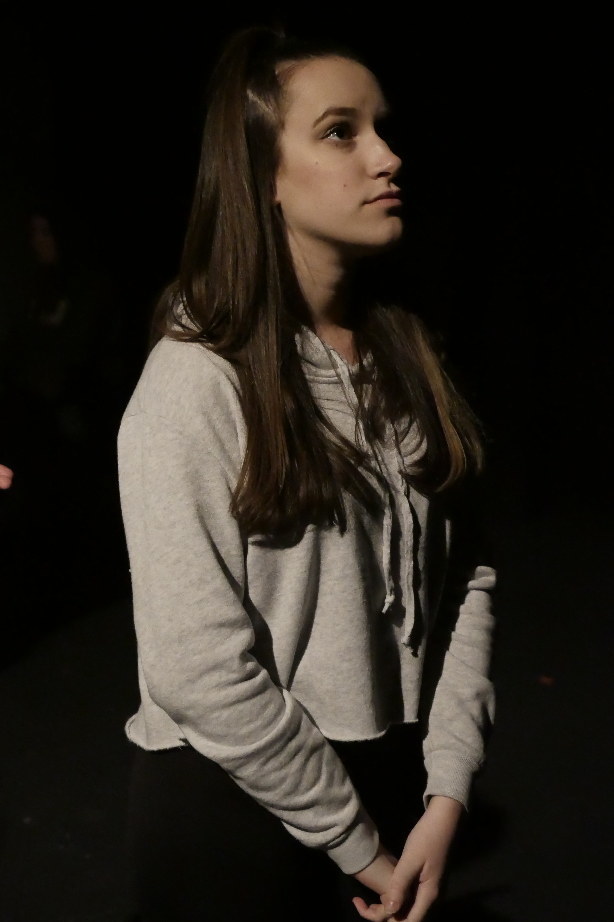 Horatio! What a guy. Johnston man, playwright, and an extraordinary talent. What can't Sean do? We;ve yet to find out. Did you know he wrote Big Fish... I mean Flat Fish?!? Next fall, we're losing him to LAMDA because he's about to be CLASSICALLY TRAINED!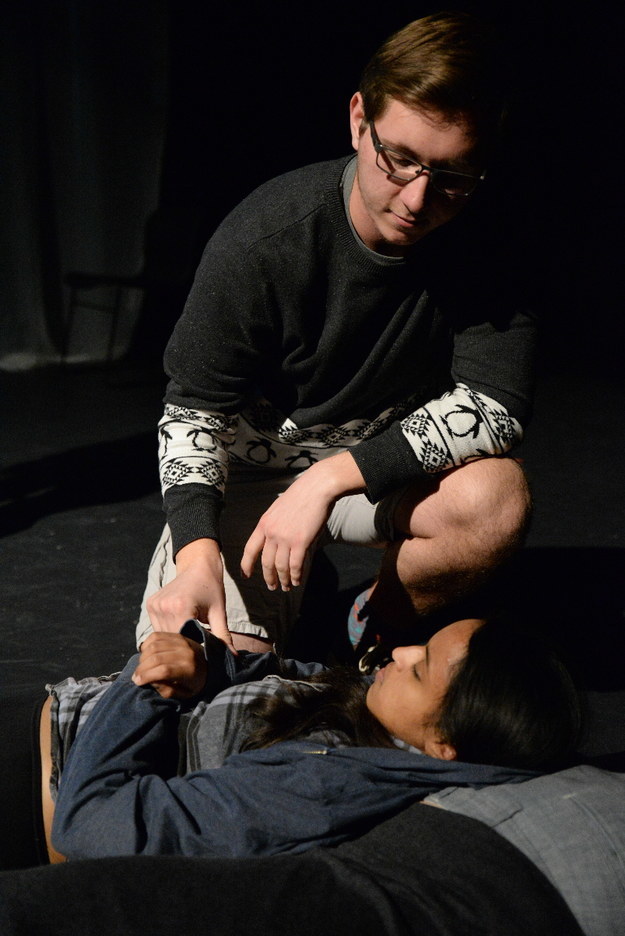 The Assistant Director! First Player on stage, and in our hearts. A gem. Fashion icon, beauty, talent, and wonder. She is adored beyond words and reason, and we don't like to accept that she's a senior and leaving us for the real world next year.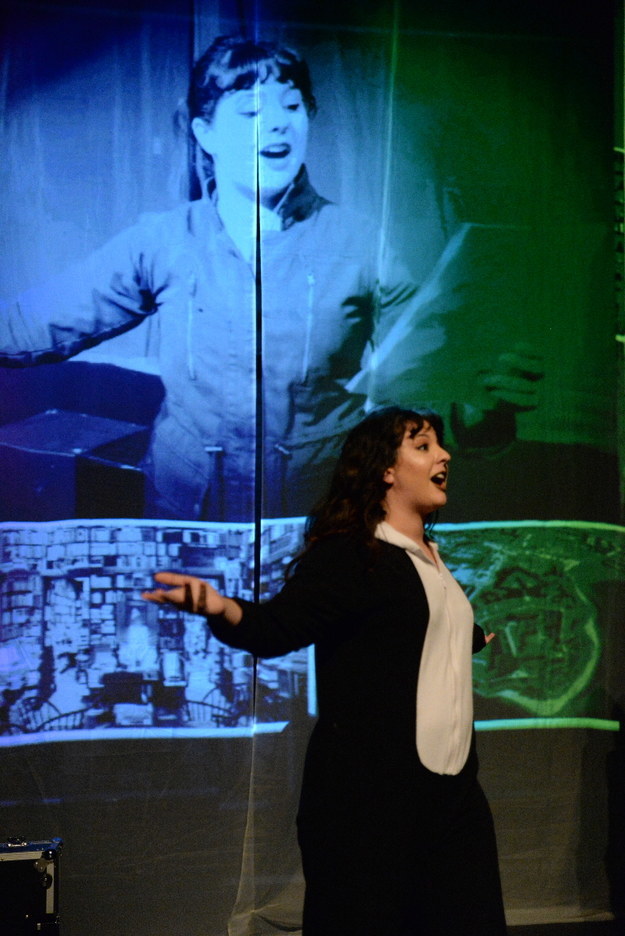 Hamlet!? A big, goofy boy. Will verify that all your feelings are valid, and that you are real. One of the most lovable people in the whole world. This show may or may not be the first time he's been seen in anything but flip flops. Wears a Mariners cap sometimes, ain't that cute? Oh! And he's classically trained.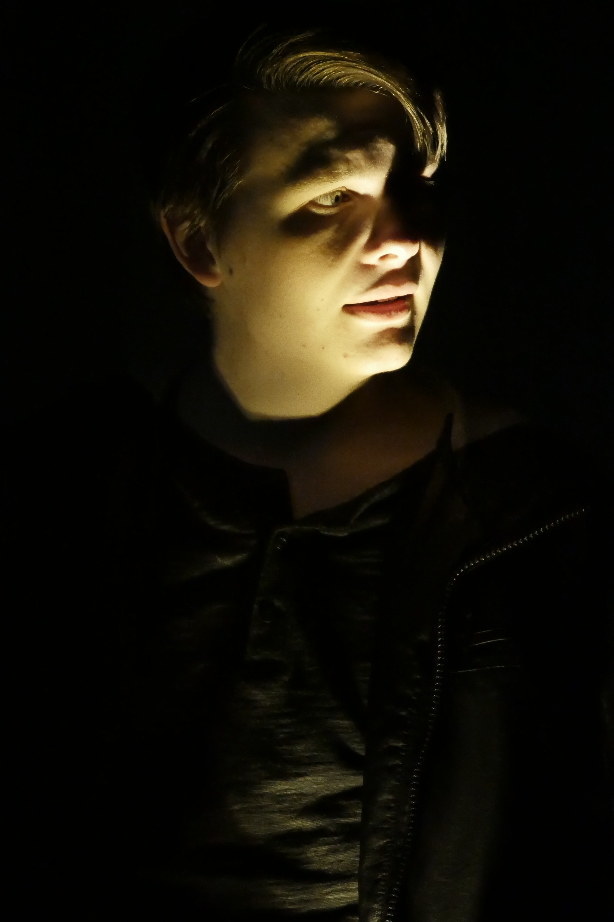 What a guy! The man with all the cues. Such a techie. You won't see him coming in the dark because he's dressed in all black. Drinks more soda than you do, probably. He also apparently has a hidden talent for silk dancing? This is a mystery that is yet to be unlocked.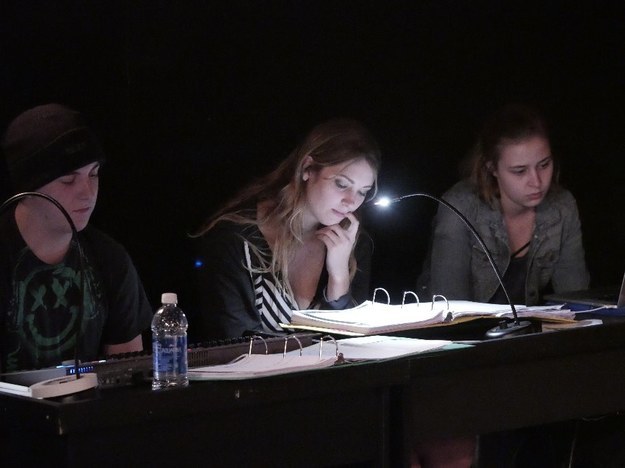 Stage manager! Lovely leader! Beauty! Grace! Dog-whisperer! What can't Jenna do?! Will the world ever know?! The cast loves her, and the cast cherishes her... therefore YOU SHOULD LOVE AND CHERISH HER. Jenna keeps the riffraff in line.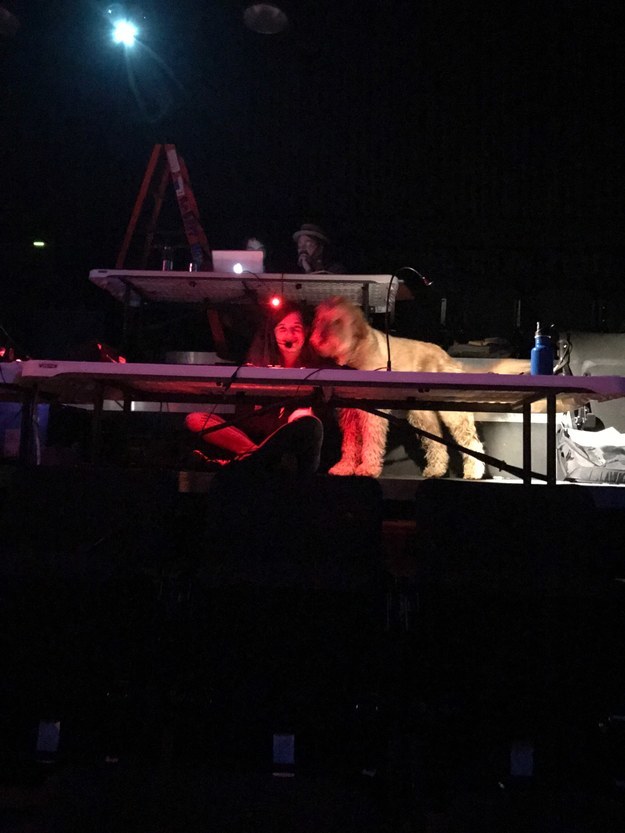 A Player King! A Priest! An Analyst! Shoes are optional. Such a talented human. So Johnston. Lively lady (expect in this photo, because she is dead).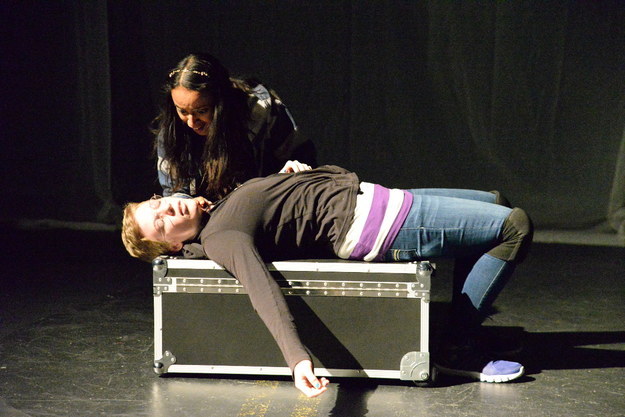 Grave Digger! Guildenstern! Knows more about Star Wars than you. Kind, awesome, fun, and pretty good at dragging live humans across stages. Focused, and wonderful!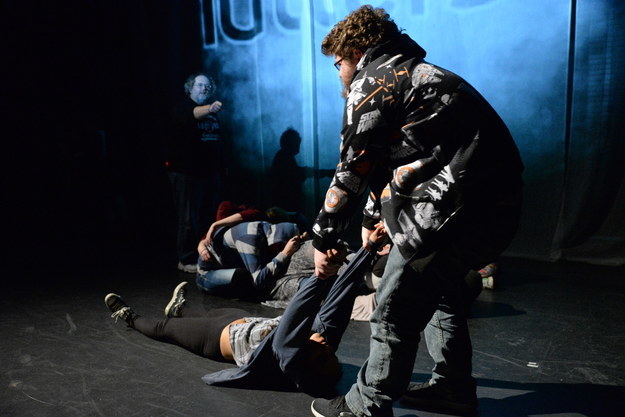 Young Hamlet! A rising star! Cutie, with curls. Likes Raspberry Lemonade, and listening to songs all the way 'til the end. He drives a convertible named Iz. He is only a freshman. Brandon is incredible. Love Brandon. HE HAS SUCH TALENT!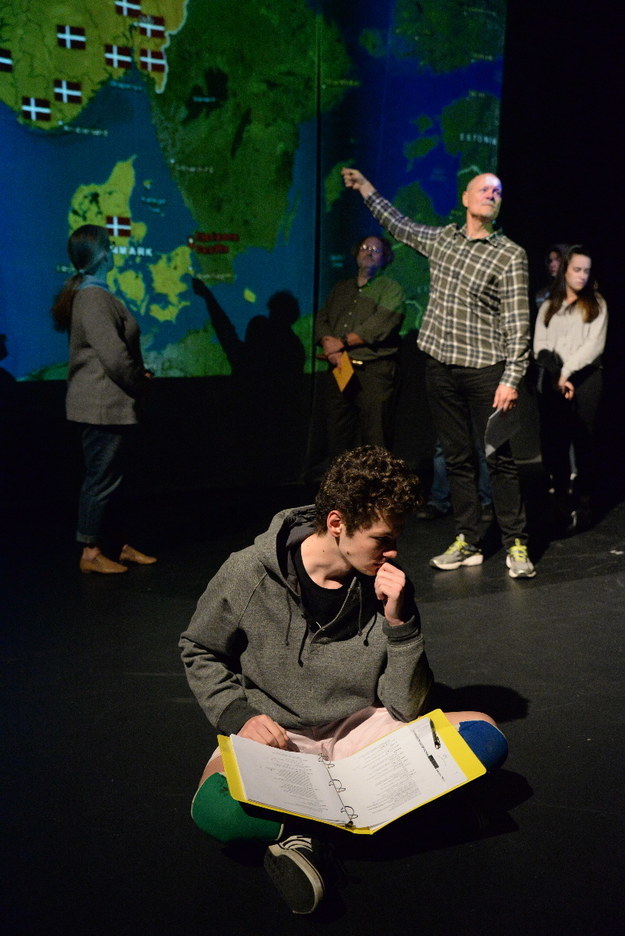 Polonius! Grave digger! The cast dad (and also Peter's dad)! Makes a great pie, and can teach you pi, because he's a math guy (who can act on the side). WHAT A FUNNY, VERSATILE, AND WONDERFUL MAN!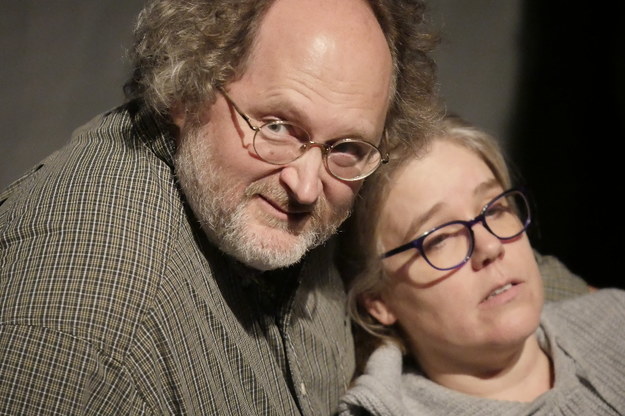 This post was created by a member of BuzzFeed Community, where anyone can post awesome lists and creations.
Learn more
or
post your buzz!