For those of you who haven't yet signed up for our newsletter, The Airdrop, know that in it you can expect literary fun facts, quotes and a linkbinge of the latest news from the literary world and beyond. Missed The Airship's most popular blog post of the week? Want to discover a few good reads from around the web? Curious about what our parent company Black Balloon Publishing is up to? We've got your back.
If you sign up for the newsletter now, it's a win-win: Not only will you receive The Airdrop each week, but you'll have the chance to win five fabulous Black Balloon books. That's free books AND literary news! There's really no going wrong there.
OK, and to back out of sounding like crazed car salesmen, we'll leave you with this image, because no matter what you do, WE LOVE YOU.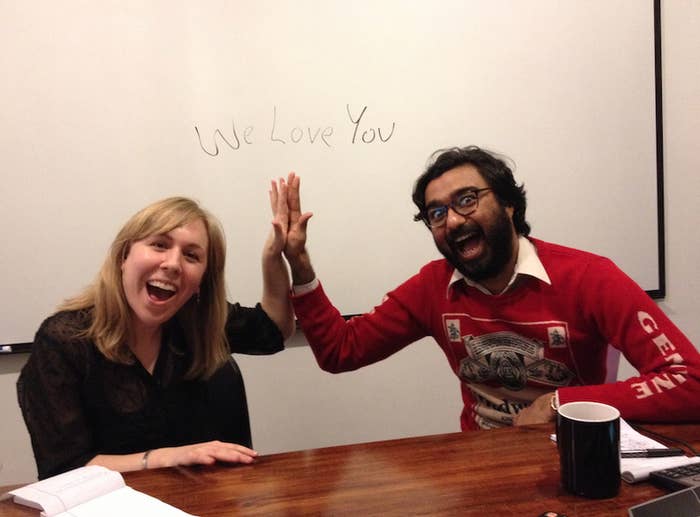 Black Balloon Publishing is an independent press with both print and digital distribution channels, headquartered in New York, NY. We've published literary fiction, nonfiction and memoir, and we're willing to grow our reach in any direction that suits: Our books evolve, rotate, get mapped onto cities and light up your screen. We champion the weird, the unwieldy and the unclassifiable. The Airship is our blog and chief propaganda vehicle.
FOLLOW BLACK BALLOON PUBLISHING ON TWITTER, FACEBOOK, GOOGLE+ AND PINTEREST.
This post was created by a member of BuzzFeed Community, where anyone can post awesome lists and creations.
Learn more
or
post your buzz!