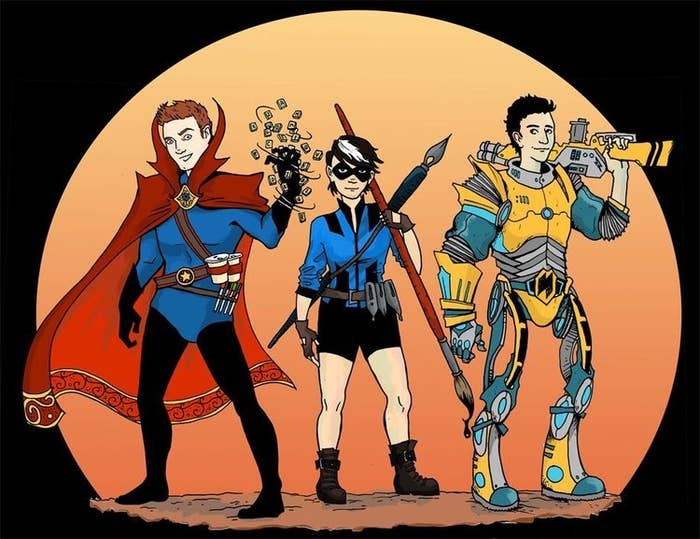 Saturday morning last April at the Museum of Comic and Cartoon Art's annual convention — "MoCCA Fest" for short — I watched a tall man buckled into a canvas straitjacket. He began to gyrate violently and fell to the floor. Writhing, his shoulders eventually eclipsed his head. Triumph.
Moments later, cartoonist and aspiring escape artist Sean Von Gorman returned to his table next to mine. He began babbling, talking to no one in particular and then to me. Von Gorman asked my name. With great enthusiasm, he replied, "Nice name, I have a wife named Jackie," then he shook my pal's hand, saying, "Nice name, I don't have a wife named Jonathan."
Von Gorman explained that he had been practicing the bit with the straitjacket for months. It was a plug for his recent comic book about the magician Harry Houdini. He had recently handcuffed himself outside Forbidden Planet in New York City until every copy of his self-published book SECRET ADVENTURES OF HOUDINI had vanished.
This post was created by a member of BuzzFeed Community, where anyone can post awesome lists and creations.
Learn more
or
post your buzz!