With television shows taking on more serialized narratives and book adaptations than ever, it's easy to get hooked on seasons that unfold like novels or short story collections. However, no matter how you try to justify it ("True Detective is HBO! HBO is smart television!"), there comes a moment that your retinas begin to burn and you can actually feel points being docked from your IQ.
That's not to throw shade at TV — we, too, love a Breaking Bad binge — but sometimes it's best to just shut the television off — or, you know, to log out of your friends' parents' HBOGO account. Even if you're watching so-called "highbrow TV," your brain deserves the kind of spring cleaning only a good old-fashioned book can deliver. We've matched up 10 great reads that offer similar flavors to your favorite TV shows, so you won't experience any withdrawal symptoms either. Binge away!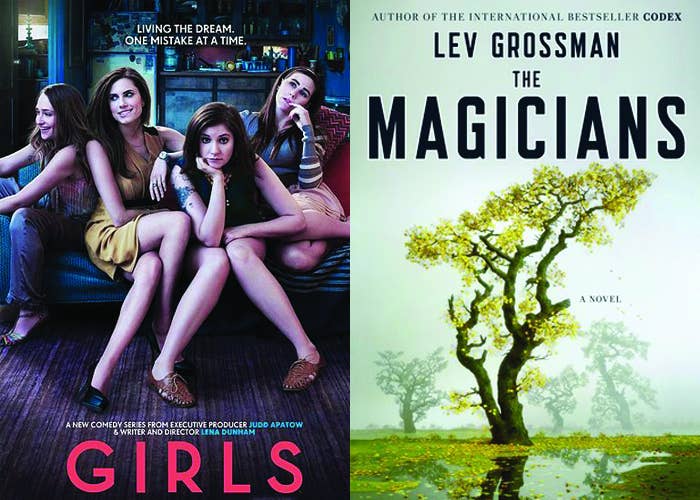 1. For Fans of Girls: The Magicians by Lev Grossman
A quick glance at Grossman's book about a college for magic inevitably conjures thoughts of Harry Potter over Lena Dunham. But when Quentin Coldwater and his friends finish their five-year training, they immediately fall into booze-soaked and sex-filled slumps, wander around Brooklyn, try to figure out what to do with their lives and lament over their useless college degrees. Sound familiar? If you and your friends relate to Hannah, Marnie, Jessa and Shoshanna on a deep, spiritual level (okay, on a reblog-GIFS-of-them level), take a look at Grossman's heartbreaking tale about coming to terms with the notion that your youthful dreams may, alas, be nightmares in practice.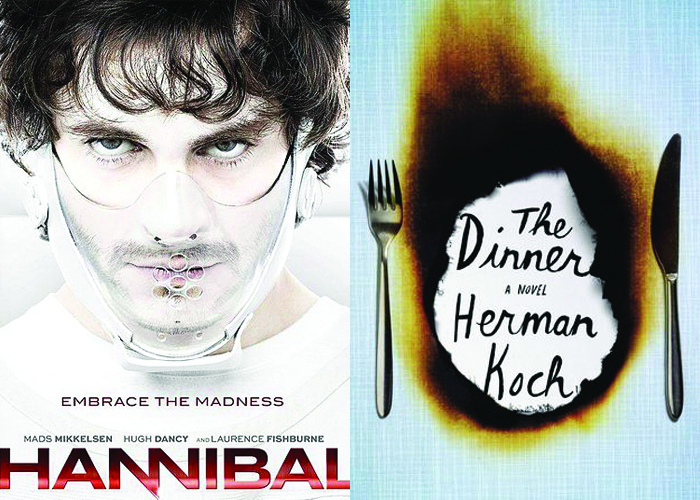 2. For Fans of Hannibal: The Dinner by Herman Koch
You know the old saying: Nothing goes together like psychological torment and a fancy meal. Oh, that's not a saying? Literally no other human has ever said or thought that before? Okay, well, either way, we still strongly suggest pairing together Hannibaland The Dinner. You'll be served with a television show diving into the mind of a man losing his sanity (possibly a side effect of inadvertently eating human flesh as cooked by the titular Hannibal) and a novel probing into the mind of an unstable man trying to sort out the moral dilemmas of social classes and the weight of violence. Foodie Fact: The episode names and book parts are both organized by classy food courses, such as aperitif and digestif. Who's hungry?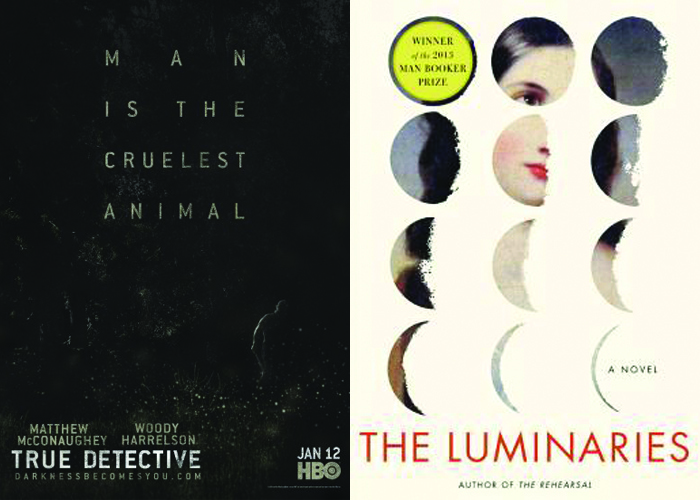 3. For Fans of True Detective: The Luminaries by Eleanor Catton
These days, there's a serial killer on every Netflix queue, but True Detective is no CSI. If you swap the religious-based New Orleans killings for murder, theft and disappearance in the 1860s New Zealand gold rush, you may just have The Luminaries. Both are heavily concerned with their characters' behaviors being influenced by external forces (be they Matthew McConaughey's beer-soaked ramblings or the astrological movements of the zodiac) and the inescapable notion of being destined/damned into cyclical acts.
This post was created by a member of BuzzFeed Community, where anyone can post awesome lists and creations.
Learn more
or
post your buzz!