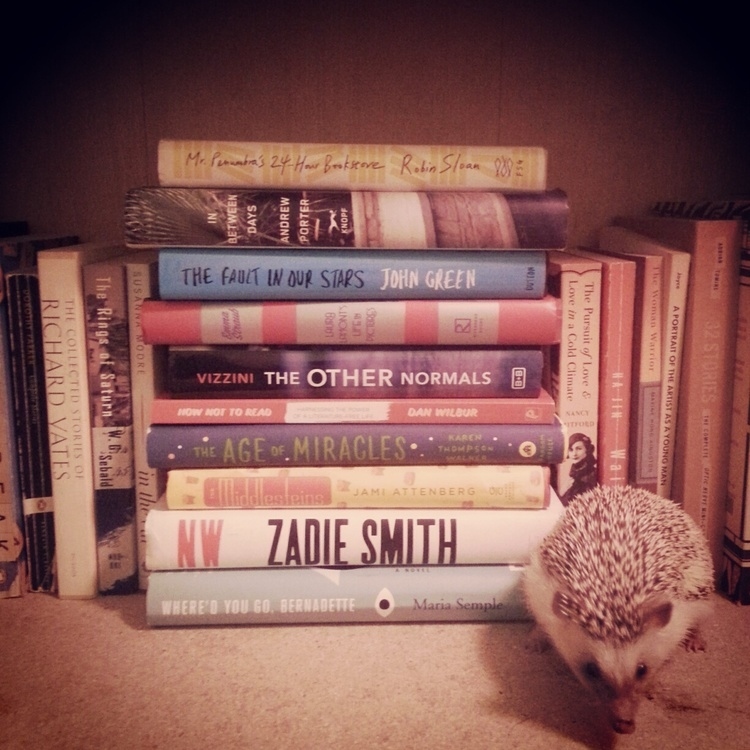 Clementine was born somewhere in New Jersey in the summer of 2011, but soon made her way to New York. Then, in October 2012, the little hedgehog published her first book review on Tumblr: a caustic endorsement of Robin Sloan's novel, Mr. Penumbra's 24-Hour Bookstore, which she both praised — "I've never read a more timely book ..." — and ridiculed — "It's Harry Potter for people with Android phones and Chrome bags …."
Since then, Clementine's Weekly Reading Series has chimed in on (or dutifully crushed) books by George Saunders, Zadie Smith, The RZA and many others. Along the way, Clem won accolades from author Emma Straub ("This is obviously my favorite review to date …."), Tumblr #lit guru Rachel Fershleiser ("Tumblr book review series of the year?") and publisher Riverhead Books ("We are putting in an immediate request for all our books to feature some sort of hedgehog activity.").
But as suddenly as it had begun, Clementine's Weekly Reading Series came to an end. Clem's final review on Tumblr explained that she had come down with wobbly hedgehog syndrome, "the #1 killer of domesticated hedgehogs." And so, with a few uncharacteristically sentimental words about Rosie Schaap's Drinking with Men, Clementine bid us adieu.
This post was created by a member of BuzzFeed Community, where anyone can post awesome lists and creations.
Learn more
or
post your buzz!