A literary fistfight might sound amusing in concept: You can picture the glasses flying, with pasty, indoor kids swinging and missing. But in reality, there are many writers that we should be scared to face. Let's take Mario Vargas Llosa, for example: Just look at him above on the right. That man could put up a fight. Thirty-eight years ago today, Llosa punched Gabriel Garcia Marquez (above left) in the face. The incident might be old news, but the first time you learn of the showdown, it's hard not to catch yourself between two reactions: "Say it ain't so!" and "So ... who won?"
Because every pencil-pusher sometimes dreams of being a prize fighter, here are seven literary stand-offs that are more fit for the ring than the printed page:
Round 1: Mario Vargas Llosa vs. Gabriel Garcia Marquez
Friendship, betrayal, politics, women — the throwdown between these two Latin American authors was something of a soap opera. Llosa and Marquez had been longtime literary friends until February 13, 1976, when they encountered each other at a film screening in Mexico City. On that fateful day, when Marquez went in for an embrace, Llosa decked him the eye. There was apparently blood everywhere. Many assumed that the reason behind the attack was political as Llosa was just then migrating to right-wing politics, opposing Marquez's leftist views; however, Rodrigo Moya, a friend of Marquez who shot the famous photograph of his black eye from the fight, revealed that the spat was due to a dispute over Llosa's wife, Patricia. It seems that Marquez and his wife consoled Patricia during a rough patch in her marriage with Llosa … and gave her the wrong advice.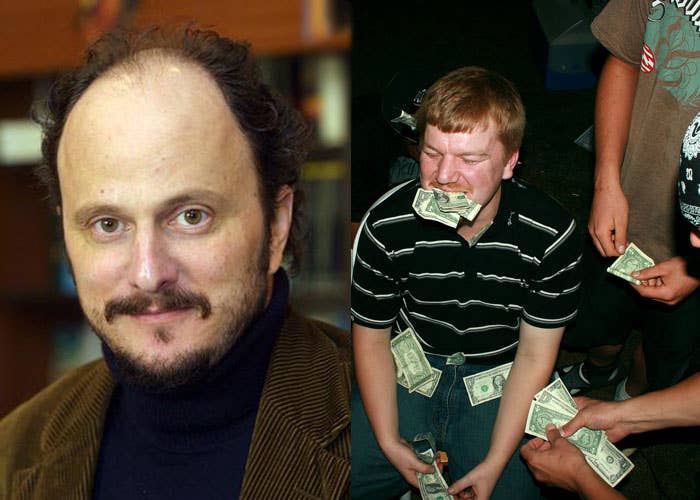 Round 2: Jeffrey Eugenides vs. a New Jersey Transit Drunk
In 2011, on his way home from Manhattan on New Jersey Transit, Eugenides was socked in the face by a drunk asshole who was singing about his penis. Sadly, this is no exaggeration. According to the author, he witnessed the intoxicated man and his friend ignore a female passenger's request for them to keep it down (ZING!) and proceeded singing their genetalia anthem, even phoning friends to have them sing along. Fed up, Eugenides snatched the phone, earning a black eye and a few stitches for his effort.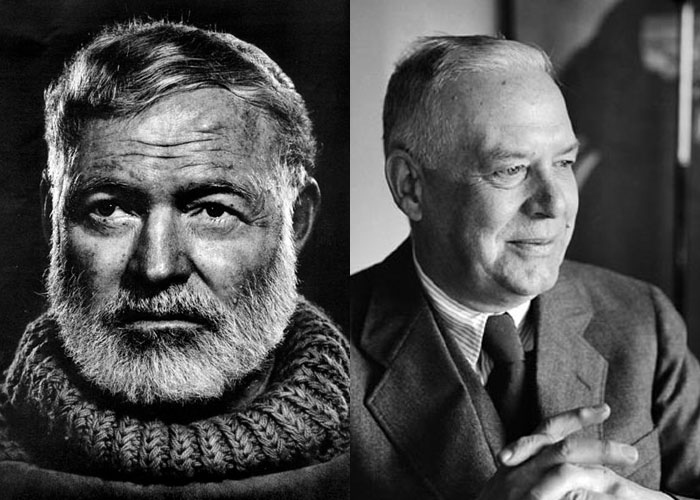 Round 3: Ernest Hemingway vs. Wallace Stevens
As literary history will have it, in 1936 Stevens broke his hand in two places while throwing a punch at Hemingway's jaw. Stevens was 56 at the time, on a business-related trip to Key West, when he ran into Hemingway's sister, Ursula, at a cocktail party. Ursula came home crying to her brother about the belligerent insults Stevens was spewing about Hemingway — and this wasn't the first time he had been caught foul-mouthing the name. Papa made his way straight to the party, where he knocked Stevens into a puddle and the two brawled it out. Stevens eventually got a punch in on Hemingway, but not without breaking his hand on impact with Hemingway's jaw. After that, Papa gave Stevens such a bad asswooping that he spent five days in a bed with a doctor and nurse at his side.
Lesson of the story: Never mess with a man 20 years younger than you, especially if he has an affinity for bullfighting.