Hi, my name is Isabella. Last week, I decided I was finally ready to emerge from my winter hibernation and I wanted to celebrate by moving and grooving to my heart's content.
But before I started working it (and working out), I realized two things:
1. I needed a new sports bra.
2. I had no idea what my size even was anymore. It's been a long time okay!
adidas sent me three sports bras that fit absolutely PERFECTLY!
Armed with my new workout buddies, I instantly got my space ready to go.
Turns out I was right. I loved this bra for a good stretch or yoga moment!
After my early morning stretch got me warmed up, I swapped out for the FastImpact Luxe Run High-Support Bra to take my dog out on a run through the neighbourhood.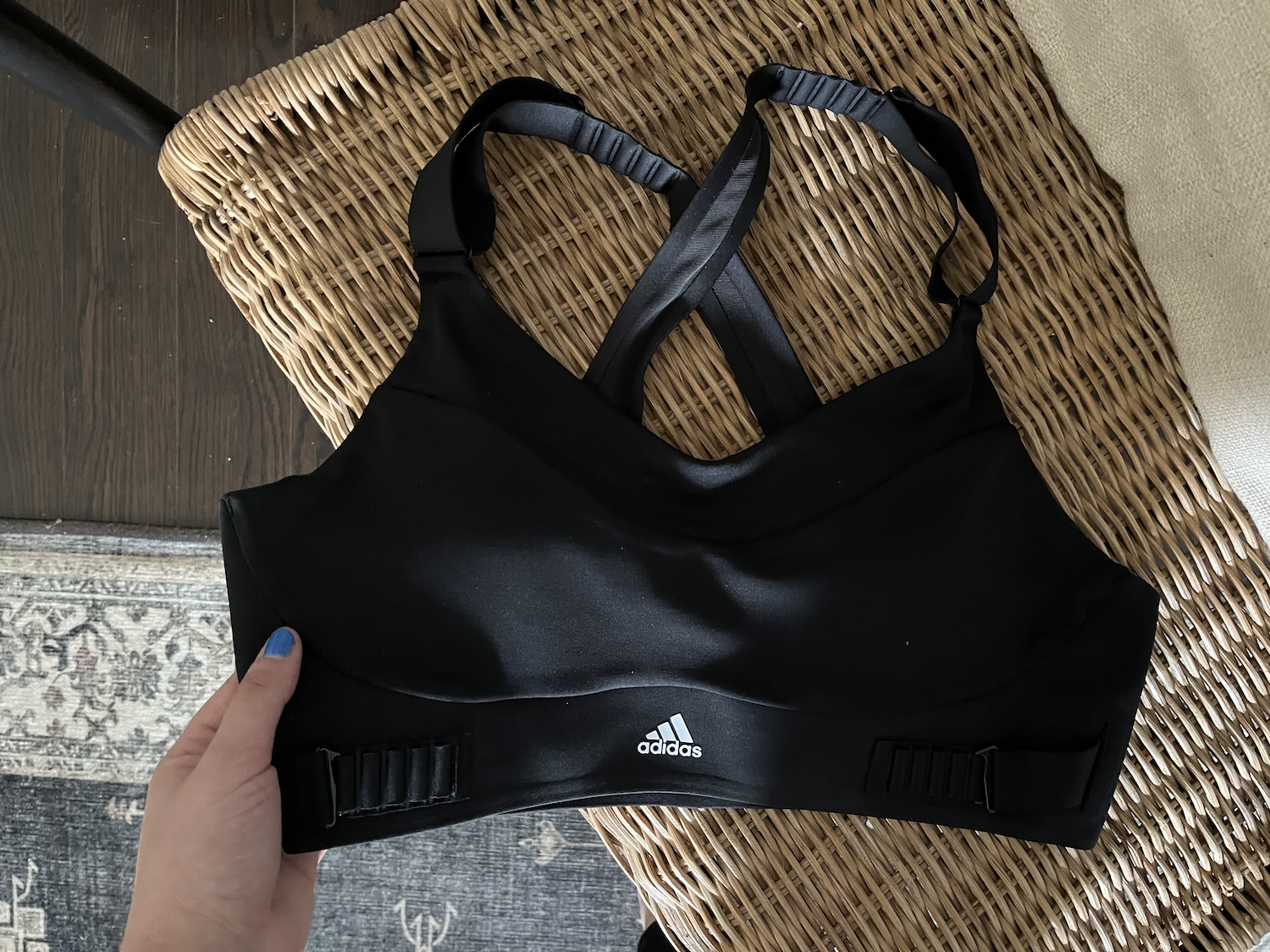 Plus, I was majorly intrigued by these adjustable straps:
So I strapped it on (literally)...
...and hit the streets with Stella.
This high-impact bra was so comfortable in fact...
Last but certainly not least, the next day I decided to take the Powerreact Training Medium-Support Bra out for a spin.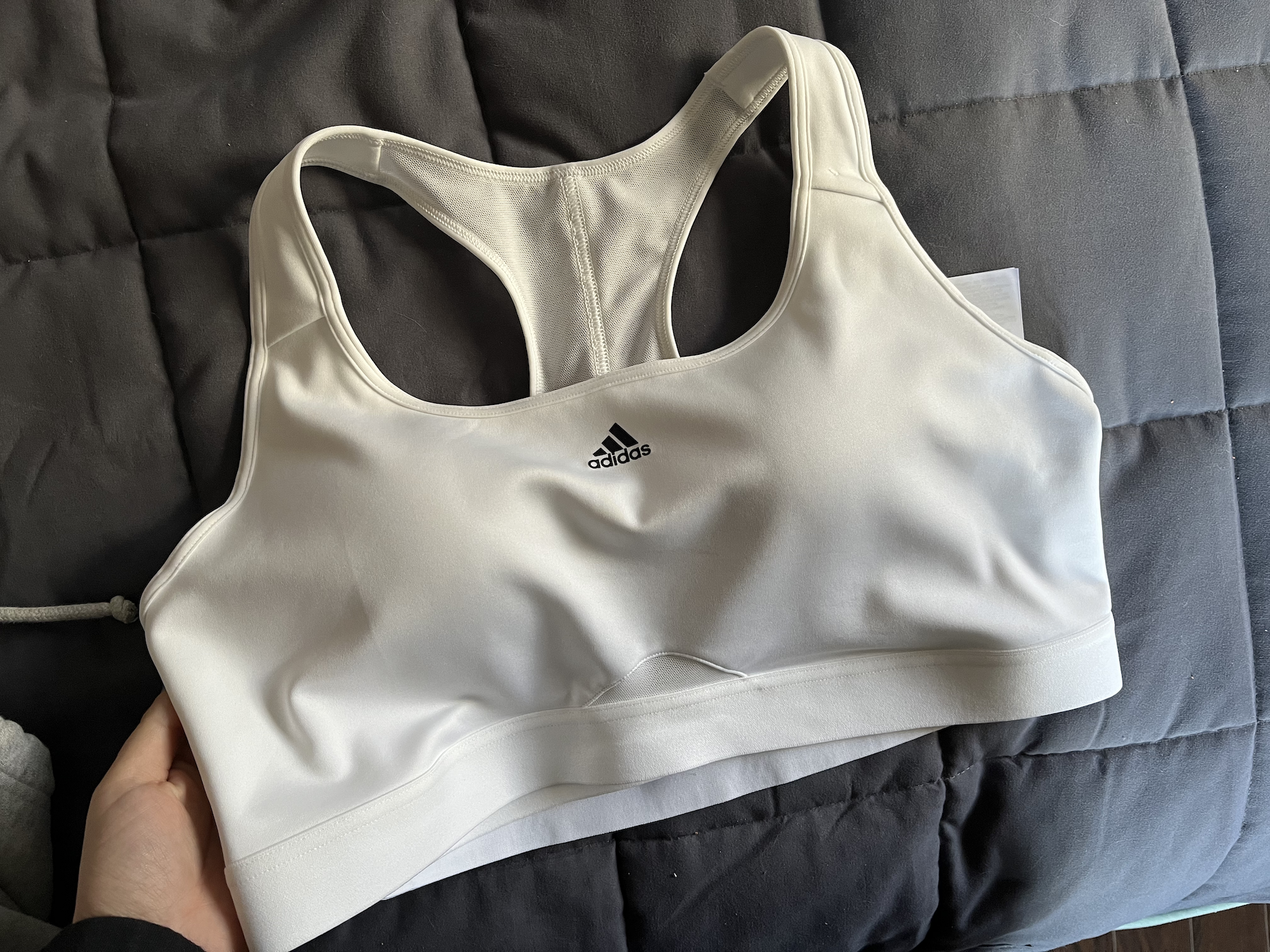 ...took a virtual boxing class!
This class involved a lot of jumping.
After a slow and cold winter, it felt so rejuvenating to spend two days shaking things out during these three different workouts.