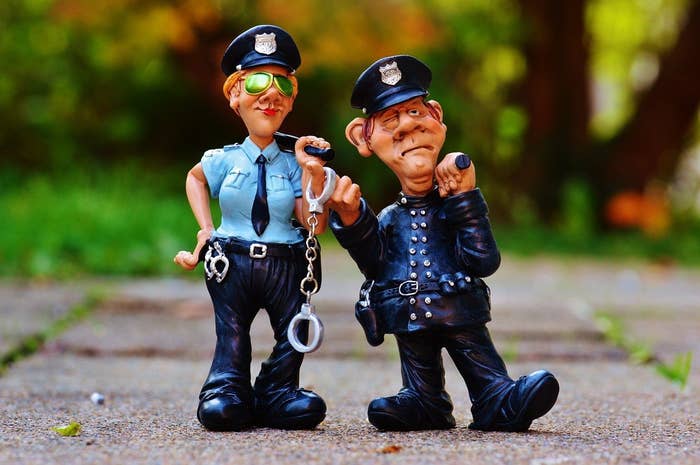 The United States Constitution gives everyone certain rights that cannot be trampled on even by the police. These rights include freedom of speech, press, religion, and petition. The right to keep and bear arms. The right to due process of the law. The right to trial by jury, speedy trial, public trial, counsel; and the protection of rights not enumerated in the Constitution among others.
Most citizens are aware of these rights, but what happens when you get confronted by an officer of the law? The criminal defense court of Texas wished you would know your rights and act on them accordingly.
Here are situations in which you can encounter officers of the law and what your rights are.
When you can be stopped
The Fourth Amendment of the United States Constitution guarantees you the right to be free from searches and seizures that are unreasonable. What this means is that the police must have a reason for stopping or searching you. The law holds that they can only stop you if they believe you are doing something either wrong or illegal.
Imagine a beautiful, warm night. You were coming from a friend's place after playing some snooker, and feasting on a fine steak with two cold beers. Your tape deck was blasting some cool music, and since the road was free, you stepped it up about 10 miles above the speed limit. Then you got stopped by the police. Reality set in. Though you were not drunk, the officer would most likely smell the alcohol on your breath. With the speeding, you have given the officer probable cause for a stop.
When you can be asked to get out of your car
Police officers can ask you to get out of your car if they have any reason to be concerned for their own safety. That means if they see anything that looks like a weapon or you look in any way suspicious -- even when it is out of plain nerves.
The purpose is to look out for weapons so the search is limited. The law frowns at anything beyond patting down the outside of your clothing. It is only if the officer feels anything believed to be a weapon that they can then check your pockets.
When your car can get searched
A police officer can search your car only when you give consent for same. Note that you do not have to give consent for this. So far as the stop has been completed, with you walking away with either a ticket or a warning, there is no need to search your car. Please note that it is within your rights to refuse but use your discretion.
When you can get arrested
When you get stopped, part of what the police do is to determine if there is an outstanding warrant for your arrest. They call a dispatcher who checks your name on their computer system. They check also to ensure your license is valid. If your license is not valid, or you get a ticket for another offense, like testing positive in a breathalyzer test in the above example, you can get arrested.
Can the police force you to open your phone?
Another one of your fundamental rights is the right not to be a witness against yourself. In situations where statements are compelled and incriminating, this right holds. It means that any evidence obtained by law enforcement and which violates this can get excluded from being used against you in a trial.
There is a twist to this. Even though the police cannot force you to give them your phone pass-code since they need a warrant to search the digital contents of any phone, you can get compelled to unlock your phone by using your fingerprint as the pass-code. At least, this happened in Virginia.
This is because physical evidence is not protected under the Fifth Amendment and a fingerprint has been deemed unprotected under the Fifth Amendment. Since this possibility exists, you can protect yourself by activating the locking mechanism on your phone with pass-code only.
While it is good to respect symbols of authority including the police, it is pertinent to be fully aware of your rights so you can know when you need to call your lawyer should things get out of hand.