Ten Tips That Will Help You Rock Your Hair the Natural Way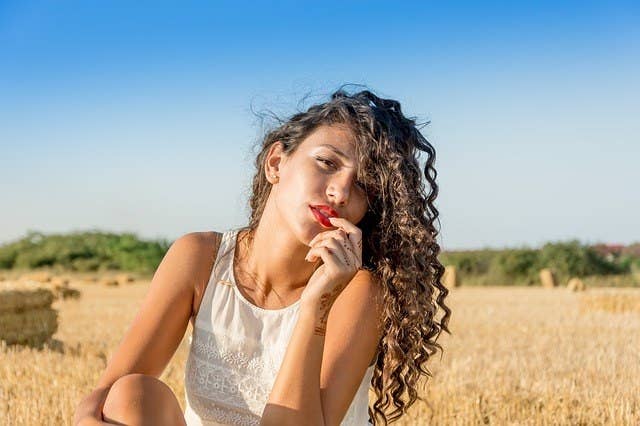 Are you thinking of rocking your hair the natural way? Here are ten tips on how exactly to go about it.
#1. Choose your advisers wisely
Almost everyone has an opinion on the best ways to rock natural hair. If you are a regular on social media, you would understand this better.
It seems as if almost all the ladies on the social media have vast natural hair experience.
Just recently, a group of friends complained that after watching various videos on YouTube about how to rock their hair the natural way, they got more confused.
This is because all the self-acclaimed natural hair experts have different opinions about the best way to care for your hair.
So, while on this journey, choose your hair advisers wisely. Ensure that the individual that you listen to on how best to rock your hair the natural way is a trained and certified expert in that field.
#2. Don't buy too many products
Hair care chemicals are meant to be used carefully as they are not exactly what you need to grow your hair. The major factor that promotes healthy hair and length retention is your diet.
Therefore, stop buying too many hair products because you want to rock your hair. All you need to do is to clean up your diet and use one or two hair care products to aid the results that eating healthy meals would have on your hair growth.
#3. Stop worrying about hair growth
Worrying about whether your hair is growing or not can keep it from growing. Yes. Worry is not healthy and its effect is always evident in your outward appearance.
So, the next time you begin to worry about your hair, remember that you are taking away its ability to grow and retain moisture, two factors without which you would be unable to rock your natural hair.
#4. Keep your hair moisturized
Adequate moisture keeps your hair healthy. Truth be told, you can never go wrong with any hair moisturizing technique you choose.
Some individuals wash their hair with good shampoos, rinse it off with warm water and apply one or two essential oils on the damp hair.
This practice helps your hair to retain the right amount of moisture and by extension, makes styling easier.
#5. Style your hair beautifully
Styling your hair in a professional way can transform your look. You can get hair styling videos on YouTube and practice as many styles as you desire.
Find those that fit you the most and rock them daily in the natural way. A good hair style builds your self-confidence and makes you look good.
#6. Develop a hair regime
This piece of advice is usually the top on the list of hair care techniques. Your hair has a life of its own and wants to be cared for. You can't just wish for healthy hair without putting in some human efforts to make it happen.
Therefore, to achieve hair styles that would make you stand out in a crowd, you need to have a hair regime. This starts from having a wash day for your hair.
You would then need to find hair products that work for you and know when to apply each one of them.
I usually recommend natural products for hair care because they are less toxic on your hair. A few examples of natural hair care products that you can use are avocados, coconut oil, almond oil, olive oil, banana, yogurt, mayonnaise and a lot more. Find out about their functions and use them appropriately.
#7. Use colorful accessories
Styling your hair makes you look good but adding the right hair accessories would make your hair rock. There are lots of hair accessories that you can buy and grow into a collection.
So, anytime you need to rock your hair in the natural way, choose one of the colorful accessories in your collection to add some beauty to your hair.
#8. Experiment with your hair
Don't ever be too scared to experiment with your hair. There are lots of hair care activities and without experimenting a bit, you may never find the regime that would be perfect for your hair type.
For example, as explained on Hair Straightener Studio, some individuals need to invest in hair straighteners before they can get the most out of their hair.
This is because their hair type would never stay down or retain a style except they have been previously straightened. So, try a few things with your hair and discover what you do differently that makes you to rock the hair better.
#9. Go easy on hair extensions
Though you would need to go easy on them, using hair extension is not bad. Hair extensions will look beautiful when installed but have negative effects on your hair when left on for a long time.
Additionally, using hair extensions make rocking your hair the natural way a bit difficult and staying true to a hair regime either impossible or ineffective.
#10. Be proud of your hair
Your hair is a part of you and it's something you should be proud of.. Being proud of your hair should not have anything to do with its length or attributes; it should come naturally to you.
If you can't see beauty in your hair, it is very unlikely that people around you would see it. Style your hair, rock it the natural way and be proud of who you are no matter your hair length or volume.