Getting Rid Of Mold from Your Home: A Step-By-Step Guide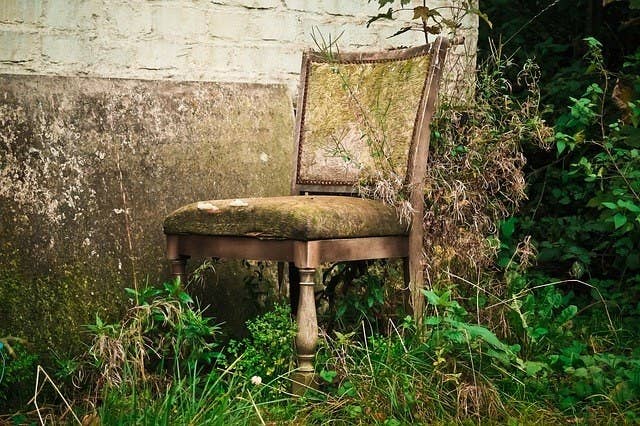 Before setting out to get rid of the mold around your home, it is important to remember that this task can be seriously complex.
According to the recommendations of the Environmental Protection Agency (EPA), if the mold you want to remove covers surface areas more than ten 10 feet, or if the mold happens to be in your HVAC system, you will need the help of a professional – preferably a mold inspector.
There are several warning signs that will let you know when you need a mold inspection testing to be done in your house.
If you are suffering from any form of health issues, especially respiratory problems, it is also best for you to hire a professional. This will prevent you from exposing yourself to any greater risk health-wise.
This article offers a brief step-by-step guideline on the mold remediation process.
#1. Locate all mold
Do not focus only on removing some of the mold in the home, since there is really no point in doing this. Missing a little bit can cause another problem.
It will simply grow more and spread. Soon after, there will be a full-blown mold problem once more.
This is why it is highly recommended that you have a professional test your home for mold. Although there are other tests you can buy and carry out yourself, a professional check has proven to be more accurate over time.
Check every one of the rooms in your home and pay more attention to any damp area with musty odour.
Mold can be found under the carpet, inside air conditioning and heating ducts, ceiling tiles, walls and under other floor coverings.
#2. Assemble your supplies
Although some people prefer to make use of bleach when it comes to cleaning up mold, fungicides are recommended. Other things you will need are tape and sheets of heavy plastic.
You will need them to seal off the areas of the home you will be working on. A heavy plastic bag will also be needed. This is for removing mold materials.
A bottle of water, gloves, rag or scrub brush and N-95 face mask are all necessary. For mold remediation, vacuum with a HEPA filter is recommended.
#3. Prepare the work area
The third thing you have to do is prepare the area you will be working on. Take away any personal belongings from the space.
For items or your belongings that cannot be removed, you can cover them completely. Sheets of heavy plastic will be suitable for this and will prevent them from getting contaminated with mold.
In order to prevent the mold spores from spreading to other areas of your home from your work area, you will have to seal off the places you are working with duct tapes and sheets of heavy plastic.
#4. Wear protective gear
This is important. Do not forget your protective gear before you start the mold remediation. This should include shoe covers and cover for your hair too, an N-95 face mask, disposable clothing and gloves.
If the clothing is not the one you will like to dispose, then it should be the one you can launder in hot water once you finish working.
#5. Remove moldy materials
In order to reduce the risk of having mold spores dispersed into the air, you will first need to spray the moldy materials such as carpeting or drywall lightly. You can use a spray bottle of water for this.
Mold spores can disperse during the process of cutting into moldy drywall or other similar things. Make sure to use vacuum with a HEPA filter.
You can then have them sealed in plastic trash bags. This should be done before carrying them through the house for disposal.
#6. Apply fungicides to materials that can be adequately cleaned
Apply a fungicide to non-porous materials such as sinks, countertops, bathtubs, metal and tiles among others. You can do this using a rag or a spray bottle. Fungicides such as Foster 40-80 are nice and effective.
You can remove mold with the help of a rag or scrub brush. For porous materials, which cannot be removed from the area, make effort to get rid of as much mold as necessary. Complete any repairs, such as replacing carpeting or drywall that had to be removed.
The best way for you to prevent mold from taking over your house is to control moisture. Although it is hard to get rid of all mold spores inside the home, limiting the moisture will go a long way.
Mold spores only grow where there is moisture. Without moisture, mold spores will not grow. Controlling this moisture, is thus, key to preventing the growth of mold in your home.