Meet Davina Hamilton, a journalist and editor turned author from London who is now based in Canada. Hamilton is a passionate bookworm and the creator of the children's book series Riley Can Be Anything and Riley Knows He Can.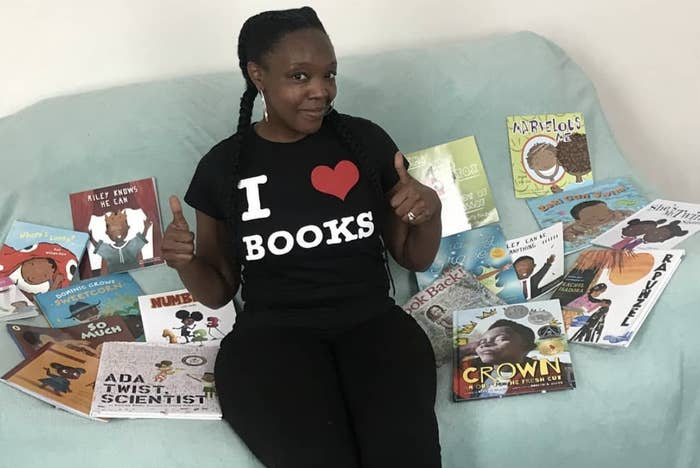 To celebrate World Book Day on March 5, schoolchildren are encouraged to dress up as characters from their favourite stories. Hamilton described the feeling of seeing children dressed up as her own protagonist, Riley, as "surreal" and "heartwarming".
The mother of two is also a major advocate for championing black characters in literature, and World Book Day presents an opportunity to do just that.
The author spends the days leading up to World Book Day paying special homage to black girls in children's books by bringing them to life with costumes and front-cover re-creations.
She described her campaign this year as a "labour of love" and will honour 10 fictional characters, including Destiny from Fresh Princess, Sassy from Dancing in the Wings, and Mary from Mary Had a Little Glam.
Referencing the lack of diversity of black characters in children's books, the author believes that "there's always room for more", but acknowledges the strides being made in offering a wider range.
The re-creations have generated positive responses from people online, particularly from the authors of the books Hamilton has chosen to celebrate.
The author has plans to continue her campaign and will be introducing a new black girl character in her upcoming book, Ella Has a Plan, which is due to be published on May 14.