Meet newlyweds James and Riccardo Burrell-Hinds. They recently tied the knot at their beautiful destination wedding in Paris, France.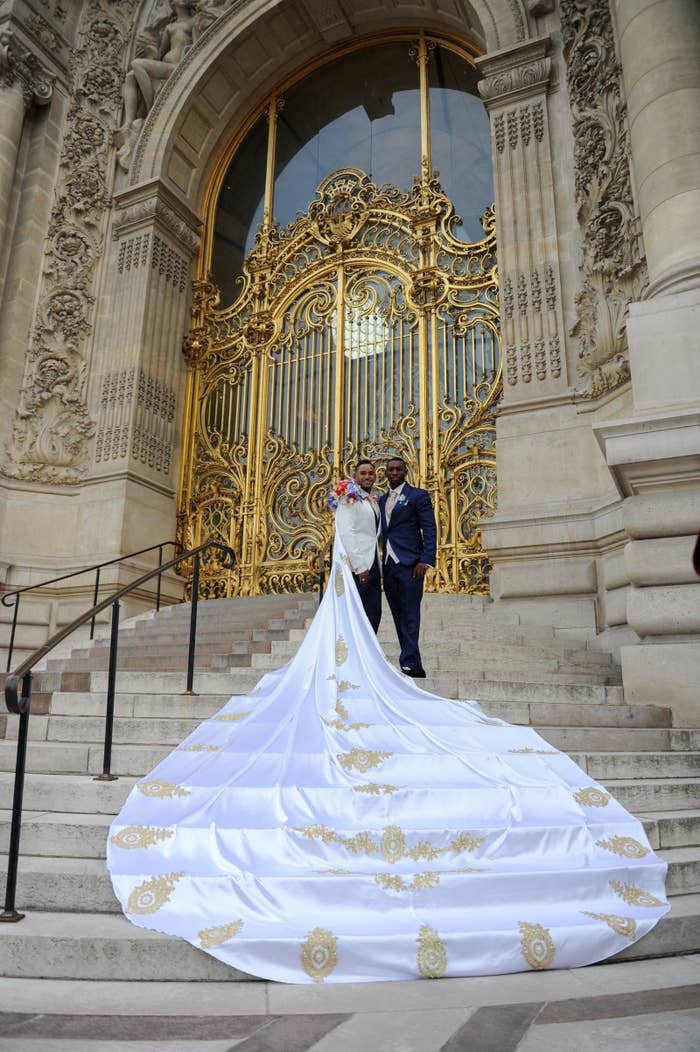 But what really has people enthralled is James' wedding day look, particularly his scene-stealing cape, which comes with a full train and flowers.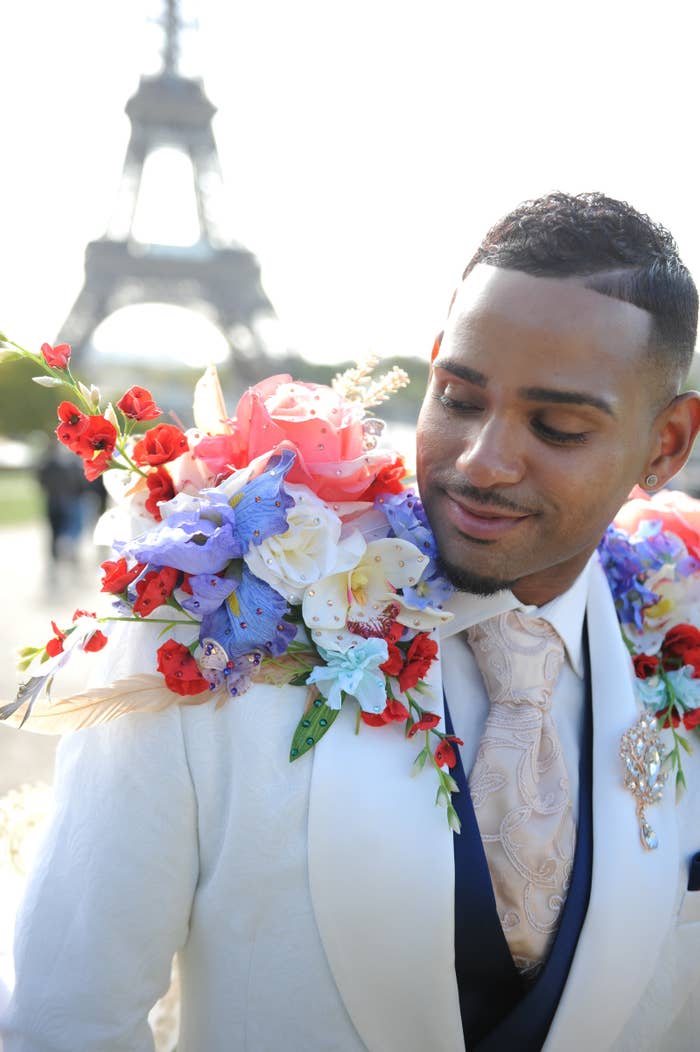 James' niece Camilla tweeted the gorgeous photos taken by Krystal Kenney earlier this month and more than 154,000 people liked them. They also got more than 43k retweets.
I mean...LOOK AT THIS! 😍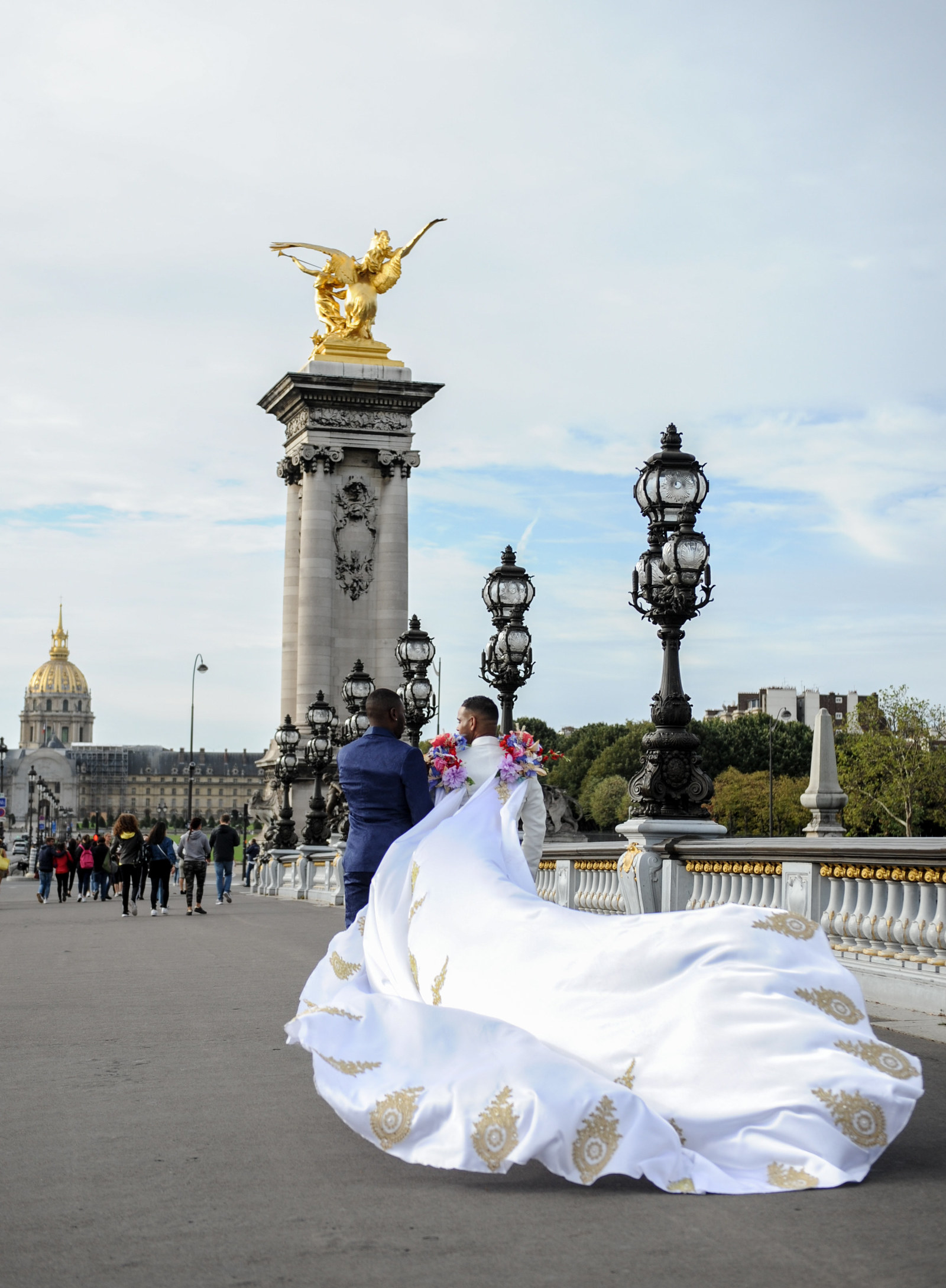 James told BuzzFeed News: "I came up with the cape because I wanted to feel like royalty. I tend to do things on a large scale and make a production out of everything so it seemed only fitting, especially in Paris. With the help of my husband and our friend Alexis Gabrielle Sherrington [who] is very well known in the pageant world for amazing fashions and putting on over-the-top productions, the cape was born."
The couple who met at a bar in Houston, Texas, back in 2015, knew instantly that they wanted to get married in Paris.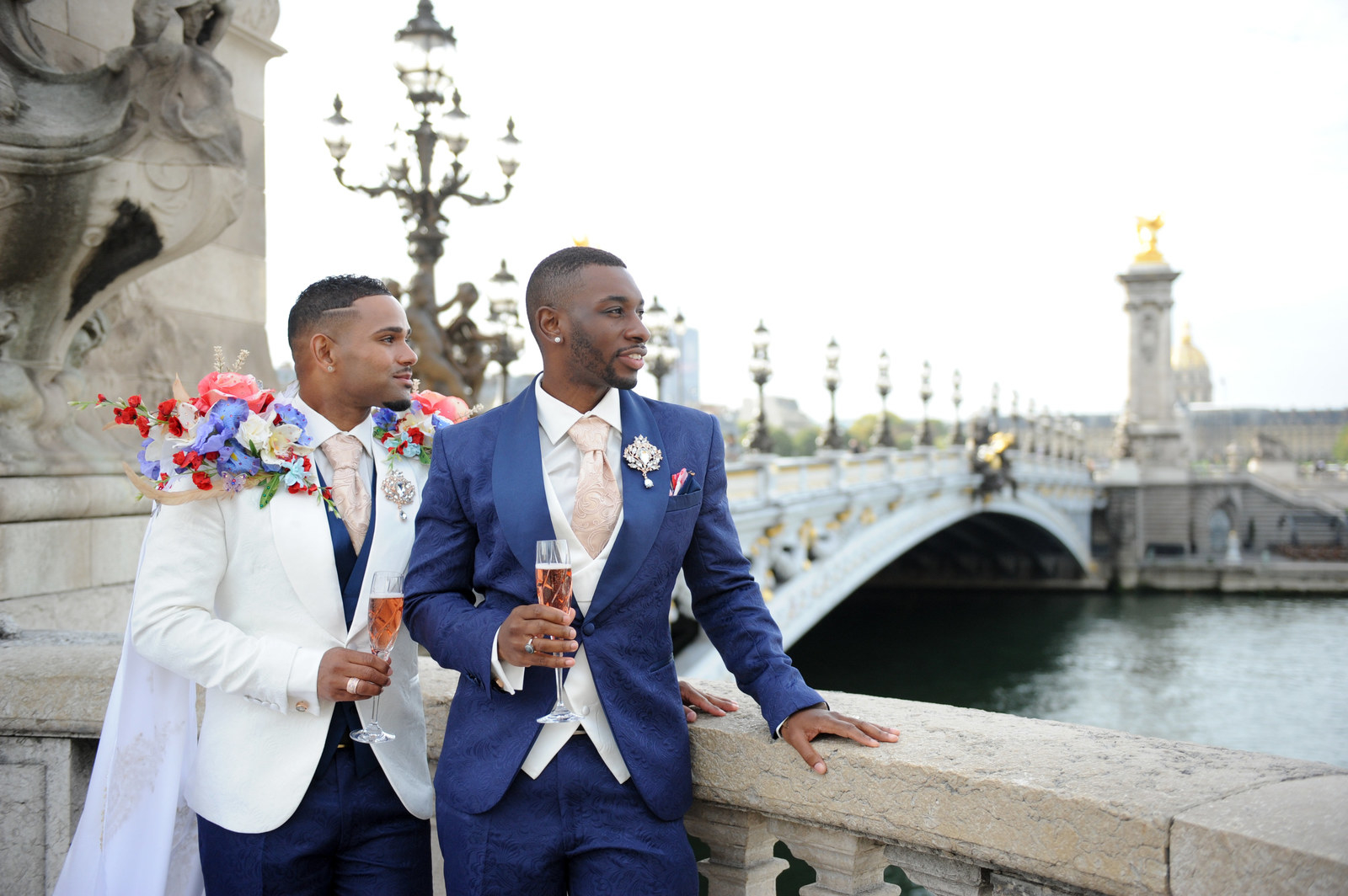 Sharing their proposal story, James said: "Riccardo actually proposed to me on May 14 2017 at the Palace Bar on South Beach in front of hundreds of people. It was during Sunday brunch and he planned the whole thing with the host Missye Miyakie Lepaige. It was pouring down raining and as soon as he proposed and I accepted to rain suddenly stopped and the sun came out. It was such a beautiful moment."
He continued: "We chose Paris because it's a place everyone dreams of. It's such a beautiful place and we wanted to do something completely different and something that was going to be special and unique to us."

The couple are amazed at the power of the internet in making their wedding photos go viral.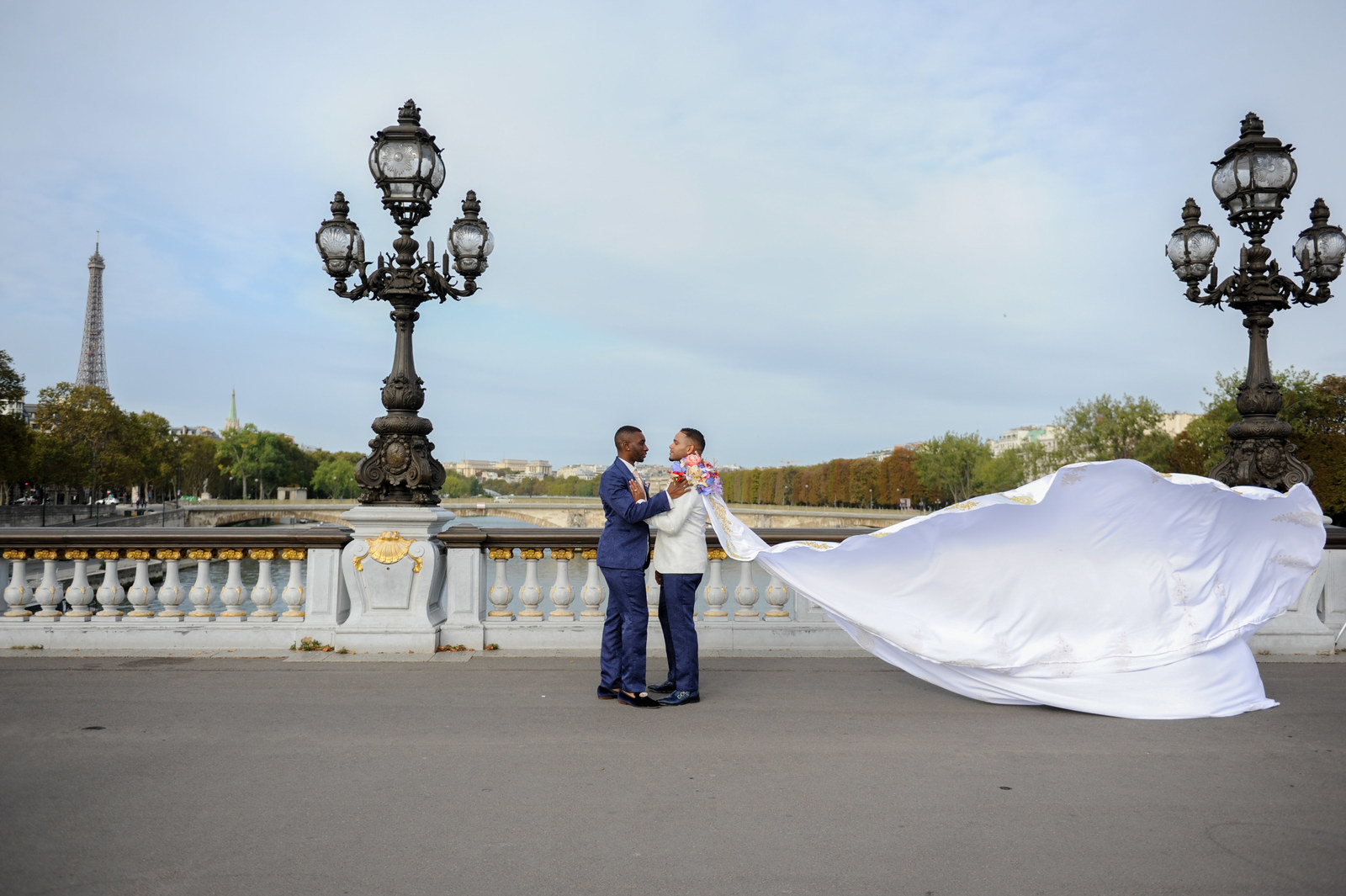 "When my niece Camille told me that her post with our wedding photos had gone viral we were blown away. Going viral has been awesome," James said. "We already knew there were a lot of people out there that have so much love for us, but it was so touching that our love has spread to an even larger audience."

Beyond creating a fashion moment on their wedding day, the couple also hope that their union serves as an inspiration for others.
He said: "We are really grateful that it has grown so much because it serves as a message to the LGBTQ community and also the African-American community that anything is obtainable and that true love still exists. You don't have to rush it and you don't have to search for it. What God has for you is for you. Don't let anyone tell you your dreams are too big and unrealistic."

James doesn't know exactly what the couple are going to do with their wedding outfits and they probably won't wear them again. He said: "A lot of our pieces are a one-time wear and these were extra special so it will have to be a very important event for us to wear them again."
"But the Cape will probably be sent to the Smithsonian museum," he joked.
Until then, we'll just have to enjoy the photos online.
People are obsessed.
They want more damn wedding capes.
Like, same.