So with prom season in full effect, cue elaborate themes and extravagant proposals. But with it also comes a lot of heartwarming moments like this.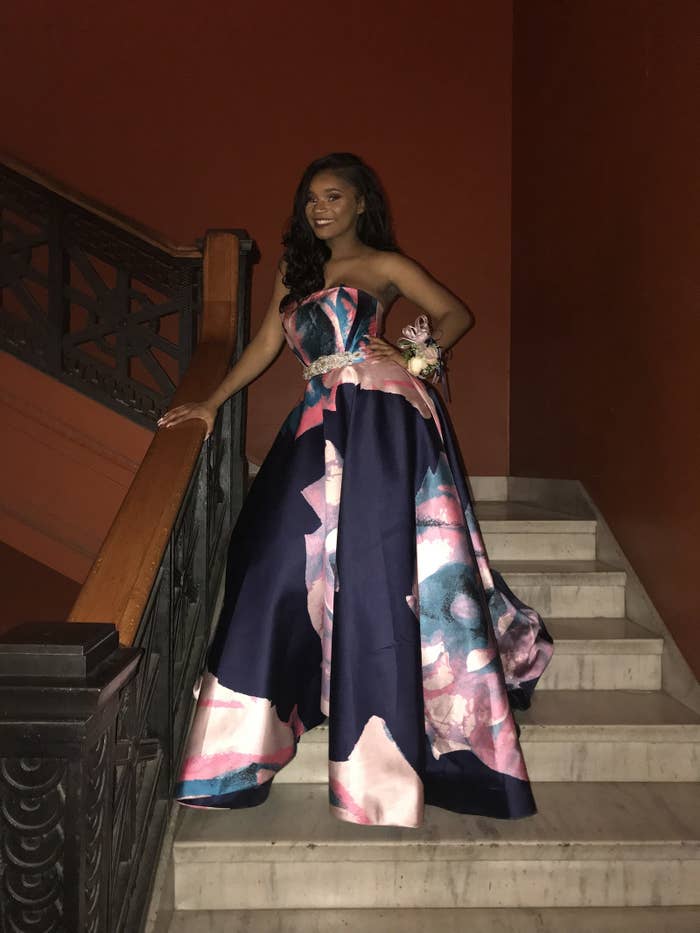 And so in the absence of a date for Kaylah, her 67-year-old grandfather Alvin Hackett seized the opportunity to take his granddaughter to the special occasion.
And he made sure he went the extra mile to step out in style with a complementary ensemble and present Kaylah with a customary corsage.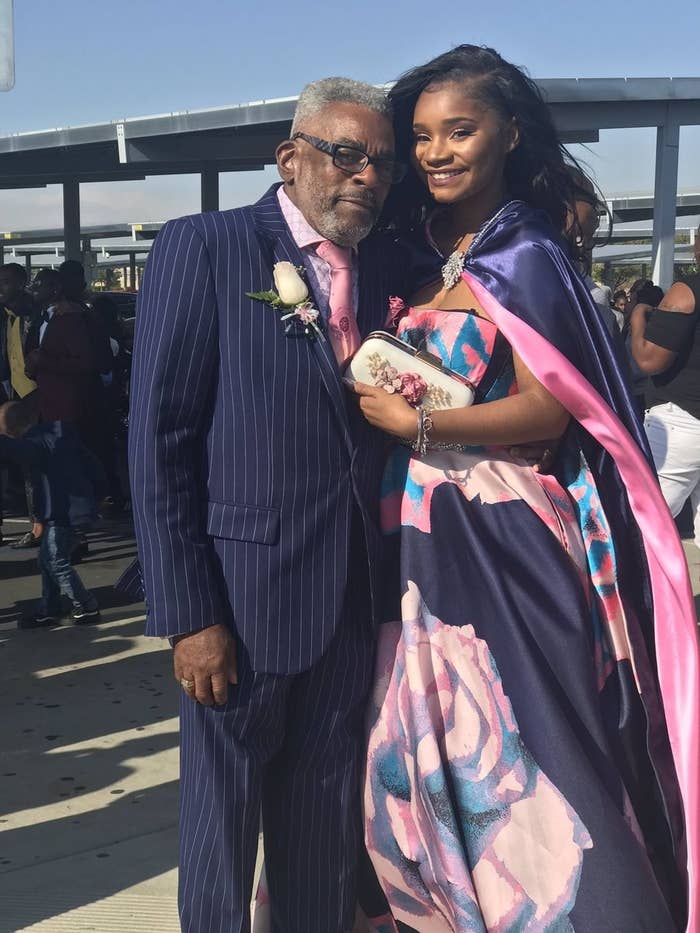 Kaylah explained, "We had agreed on him showing up with me to take pictures and I knew he would dress nice, but the whole suit and corsage and everything was a complete shock."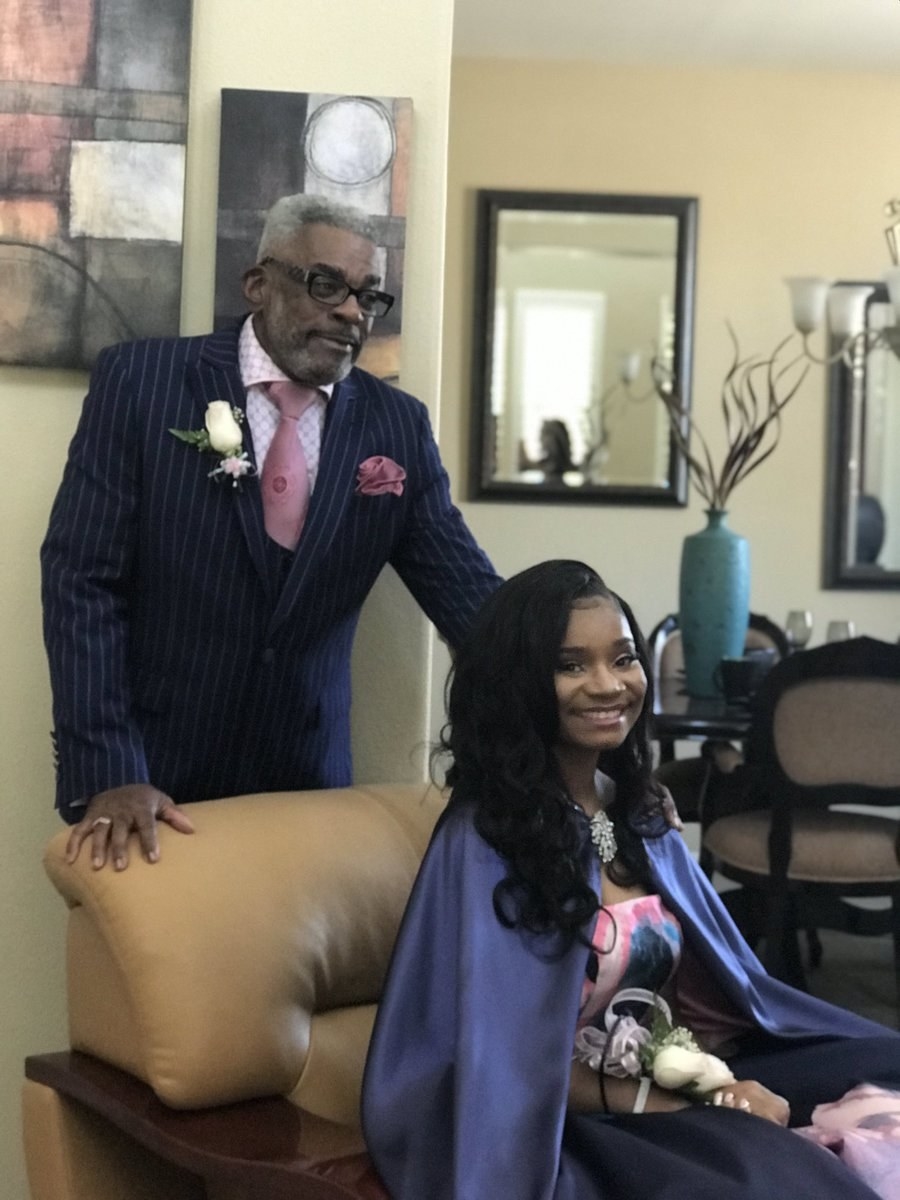 She continued, "He said because I am his granddaughter and I am precious to him and he saw I didn't have a date, he thought it was only right for him to step up and show me what a prom date should be like."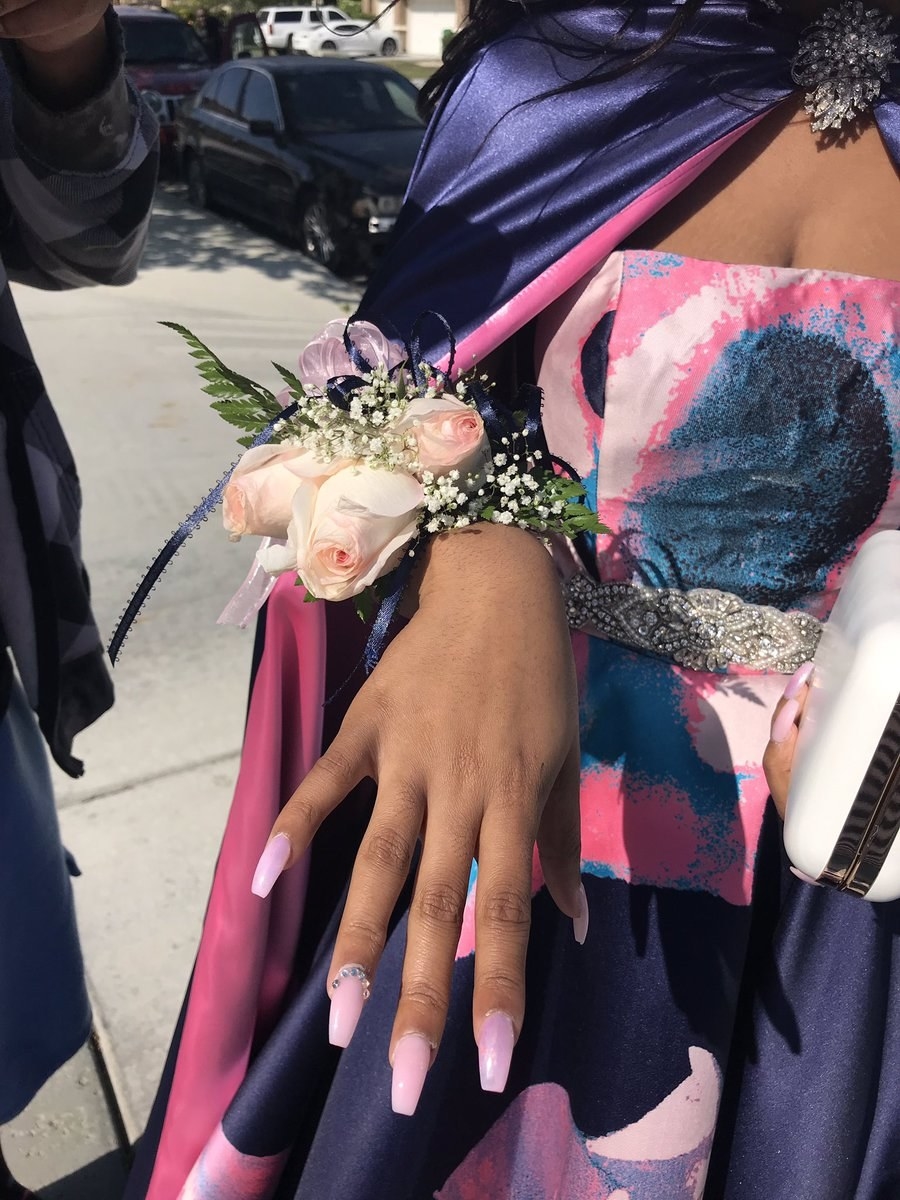 Their prom pictures have since gone viral, with people loving just how devoted Alvin is to his granddaughter — and there are even some people who are ready to be devoted to Alvin. 👀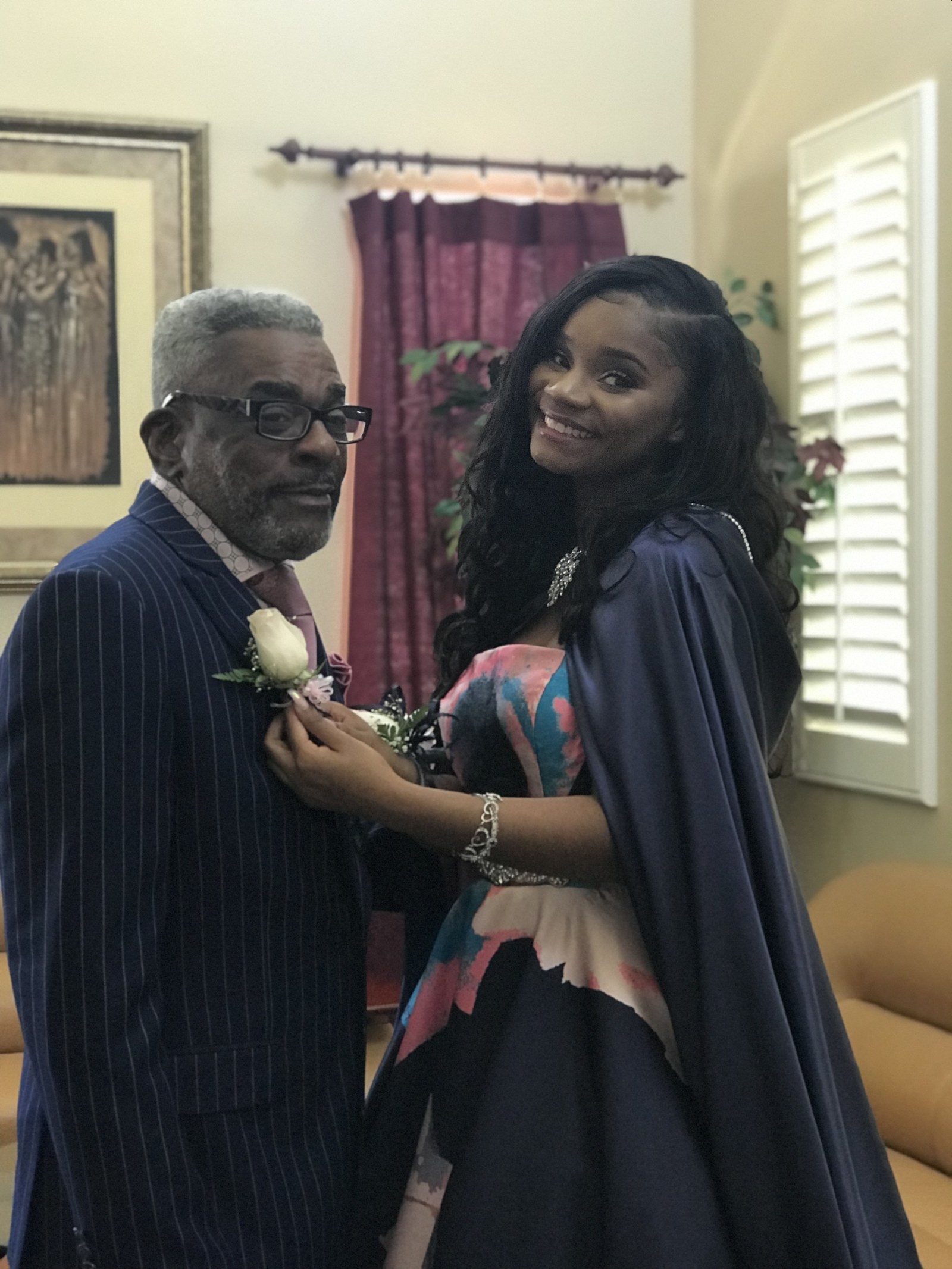 And people are all in their feelings. 😭
Some people are noting a resemblance between Kaylah's grandfather and legendary director Spike Lee.
And loving Kaylah's and Alvin's style.
But mostly, it's a reminder that some grandparents are truly special.
So who is going to get Steve Harvey on the line and make this grandfather's dream come true?