So by now we're all well aware of Taylor Swift's support of the LGBT community. Not only has she been vocal in her music, with a diss track aimed at anti-gay people, but she's also pushed for her fans to wield their political influence to create a more equal society.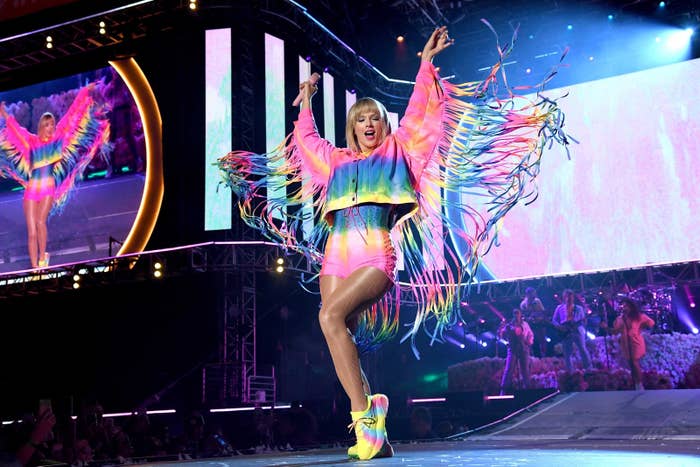 To kick off Pride Month, Swift told her fans to reach out to the senators in her home state of Tennessee, and all over the country, to demand passage of the Equality Act. That same day, the singer used part of her performance at the iHeart Wango Tango concert in Los Angeles to make the same appeal.
Well, on Friday night, the singer surprised guests when she turned up at the Stonewall Inn, a historic landmark known as the site of the 1969 Stonewall riots, a pivotal moment in the fight for LGBT rights.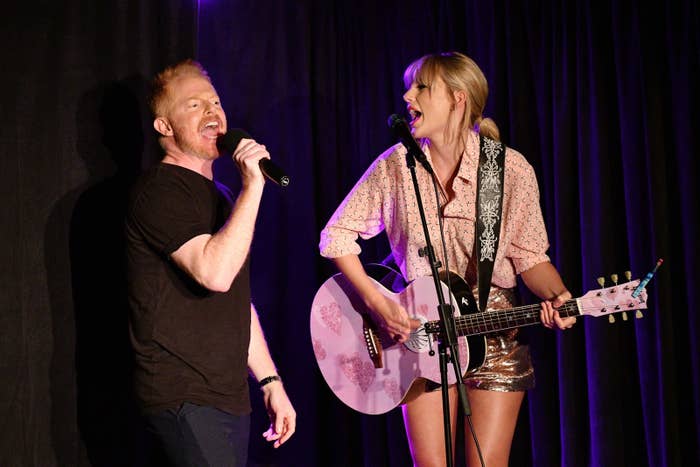 Swift jumped onstage for an impromptu performance of her hit single "Shake It Off" and invited Modern Family star Jesse Tyler Ferguson to join in saying she'd heard it was his "favourite song to do at karaoke".
"Thank you for having me, Stonewall," Swift reportedly told the crowd. "Happy Pride!"
Ferguson thanked Swift for stopping by on Twitter, calling her a "gem" before praising the 29-year-old for her support of the LGBT community.
People really appreciated the support.