A small Manchester community has become the home for superheroes, princesses, and mascots following the lead of two local men who donned Spider-Man costumes on their daily runs and are now bringing smiles to the faces of children stuck indoors as a result of the lockdown.
Martial arts instructors Andrew Baldock, 44, and Jason Baird, 34, are two men from Stockport who have inspired people to join them on their mission to spread positivity, which has resulted in an explosion of people dusting off their fancy dress wear and making the most of their outdoor time.
Baldock, who first hit the streets of Stockport for a run dressed as Spider-Man on March 28, told BuzzFeed News: "It's absolutely insane. I started this just in my local neighbourhood. I just thought I'd be going out, cheering the kids up. Literally in the space of a couple of days with Jason jumping on board, it just went absolutely mental."
The pair have been using their daily exercise time to make their way through the local area and wave to children from a safe distance and have unintentionally found themselves heading up a community of characters wanting to get involved.
Baird, who owns the Jason Baird's Black Belt Academy where he and Baldock became friends, described their viral fame as "slightly overwhelming".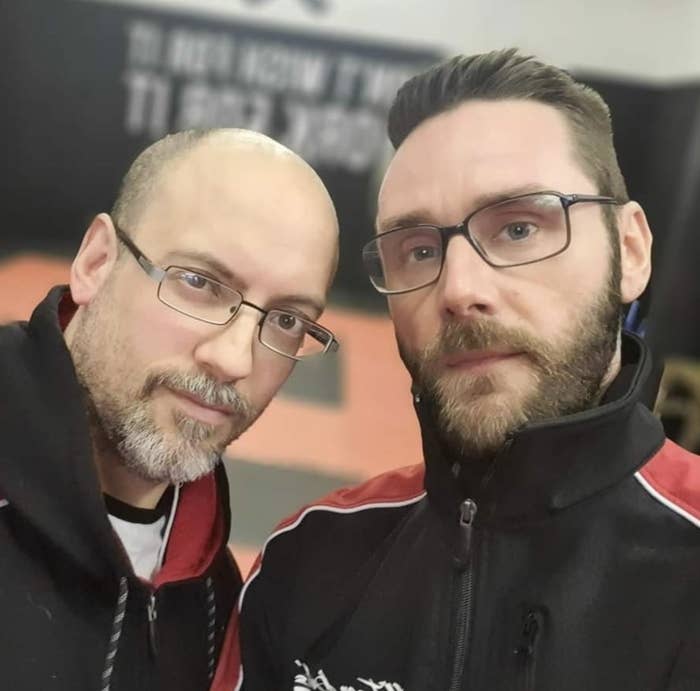 He said: "I put a post on our group before just saying we put the suit on to begin with just to go for a jog. It just started with a single jog for myself."
In Stockport, the pair are currently admins of two WhatsApp groups with around 35 figures with whom they coordinate to avoid clashes, and the group definitely has range.
Baldock said: "We've got more than a handful of Disney princesses, we've got a couple of Belles, got a couple of Snow Whites, about four or five of those. We've got about four or five Batmen, we've got probably about five Spider-Men. We've got a Captain Jack Sparrow."
Baird explained why two groups had been created and admitted that he does have the odd concern, given the surge in popularity of the Facebook group, which has over 7,000 members within days of being created.
The father of two said: "The whole point of the first WhatsApp group is to make sure that everyone knows first and foremost social distancing is the main thing. We're telling the kids to stay inside, we're keeping that social distance in place but obviously trying to make people smile and be happy, and then after that, the team have created a superhero chat where they're building a nice bond so they've made friendships out of this as well, which is nice."
"I've had a few people send the odd picture where someone's not doing it right. We had somebody that wasn't keeping to the social distancing, so I had to take that person out of the group because I don't want it to spoil what we're doing."
Baird believes that the campaign has the potential to have a global impact.
He said: "I'd say round the country there's got to be at least 250 people if not more. I'm being sent links of people now — there's postmen dressing up as Little Bo Peep, there's a street that every morning when they put their bins out they're dressing up. I got a post from someone in Malta to say there's a Spider-Man now in Malta, Japan, too."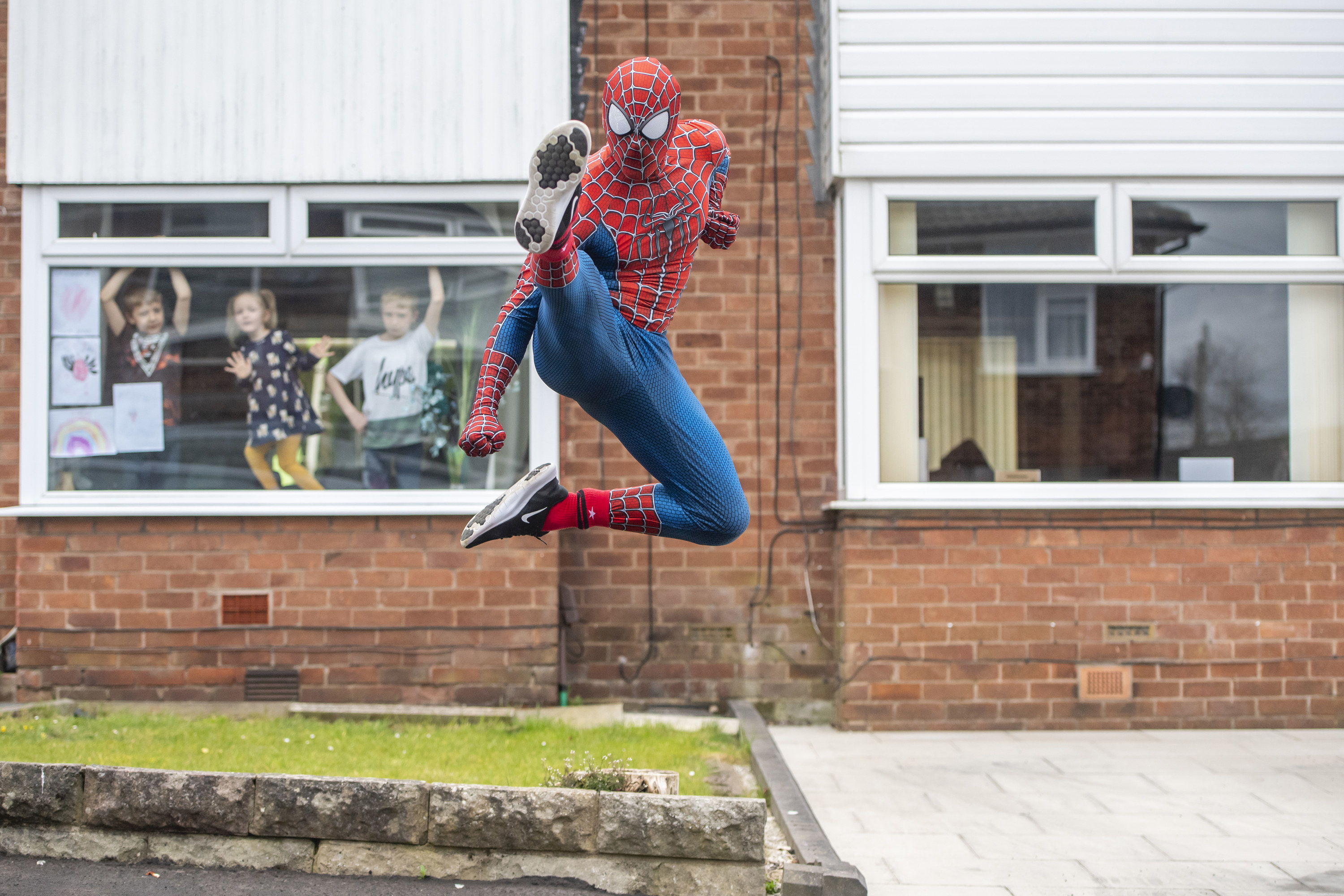 The group are now using their growing visibility to bring attention to their fundraising efforts for the National Health Service (NHS).
Baldock explained: "That's what superheroes have always been about. That's why we call the NHS the true superheroes, this is why we're supporting them with the JustGiving page that we're doing. Superheroes are there to give us hope, to make us feel that it's not all doom and gloom. There's always that person that will be there to save the day."
To their surprise, their fundraising page received a large donation from an anonymous person using the pseudonym "Peter Parker," but Baird has heard a few theories about who the mystery giver could be.
"People are suggesting that it might be Tom Holland who played Spider-Man, some people are saying it's Keith Lemon because he followed my academy on Instagram around that same time and I've had a quick chat with him.
"He's not said it's him, but he was then seen in a Spider-Man uniform the day after on his YouTube channel so it's just speculation, but it could be anybody really."
As the nation waits out the lockdown, both men and their entourage of characters have pledged to continue to participate for as long as possible, and they have hopes of celebrating the end of the lockdown with "the biggest" fancy dress party Stockport has ever seen.
Here are just a few of the local people getting involved.
Emma Ainscough, a 40-year-old mum of three, transforms into Wonder Woman for her runs.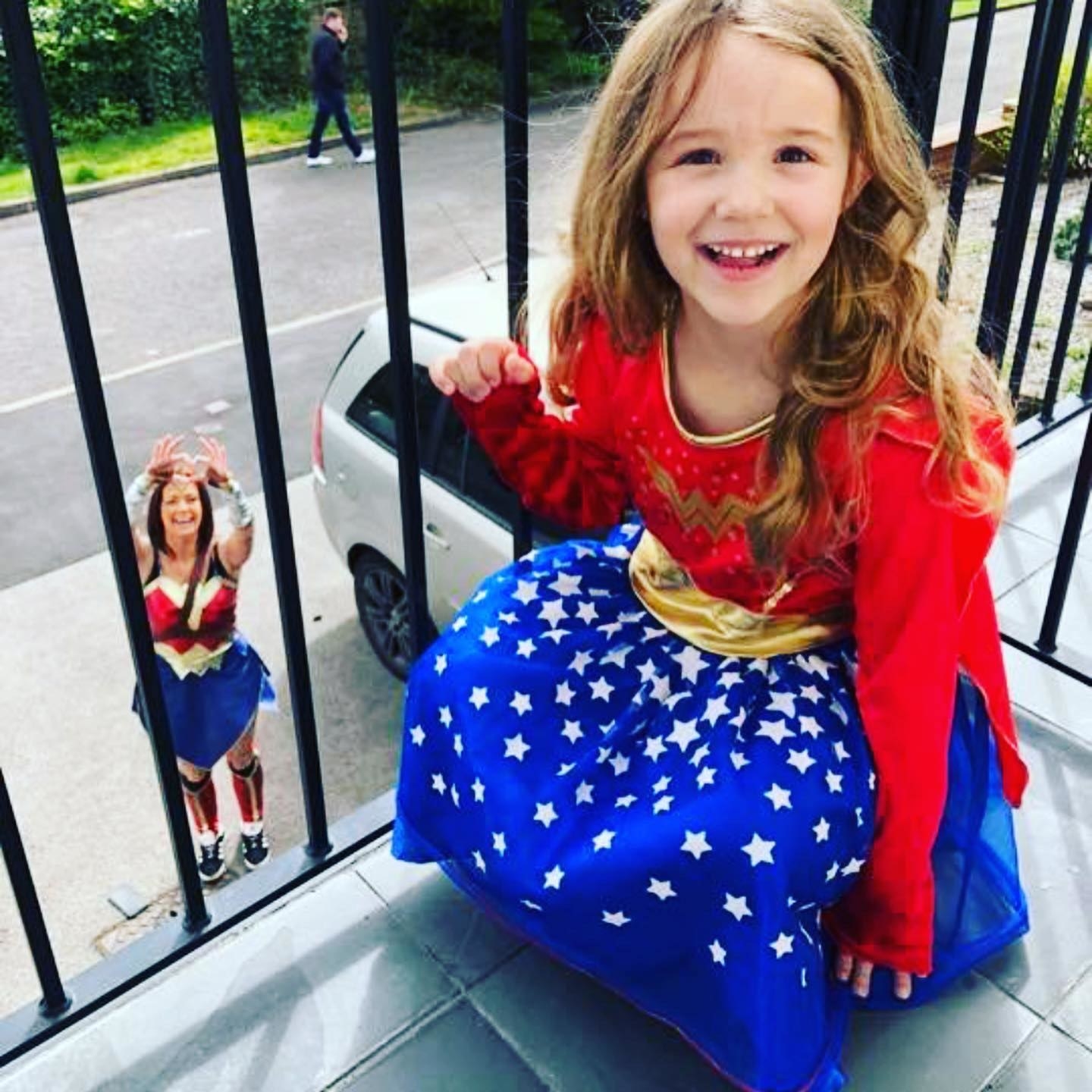 Jayne Clark, a 32-year-old salon owner who is sprinkling a little magic dressed as Cinderella.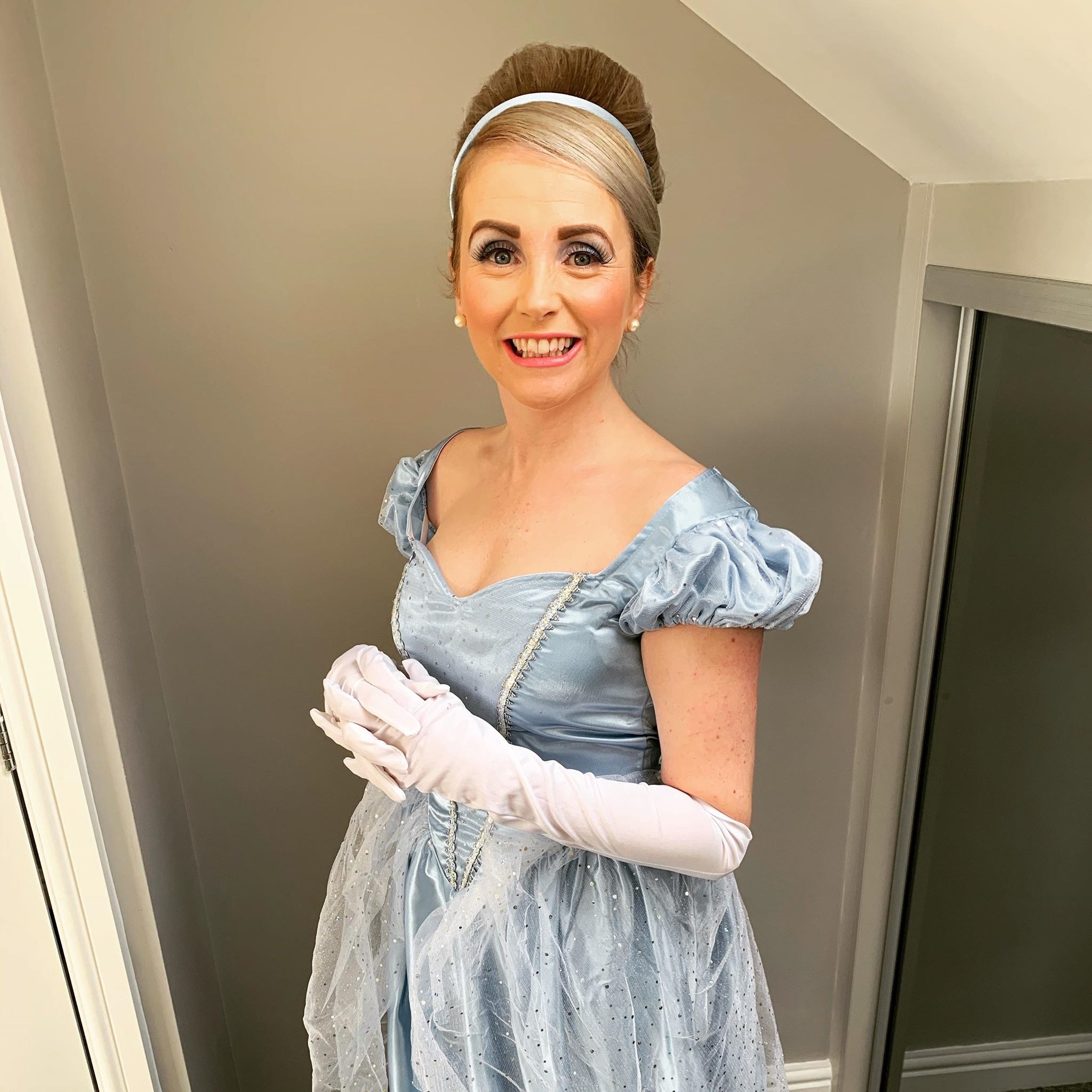 Sarah Watson, a 37-year-old coachbuilder by day and Batman by night was inspired after encountering Spider-Man while on a food run.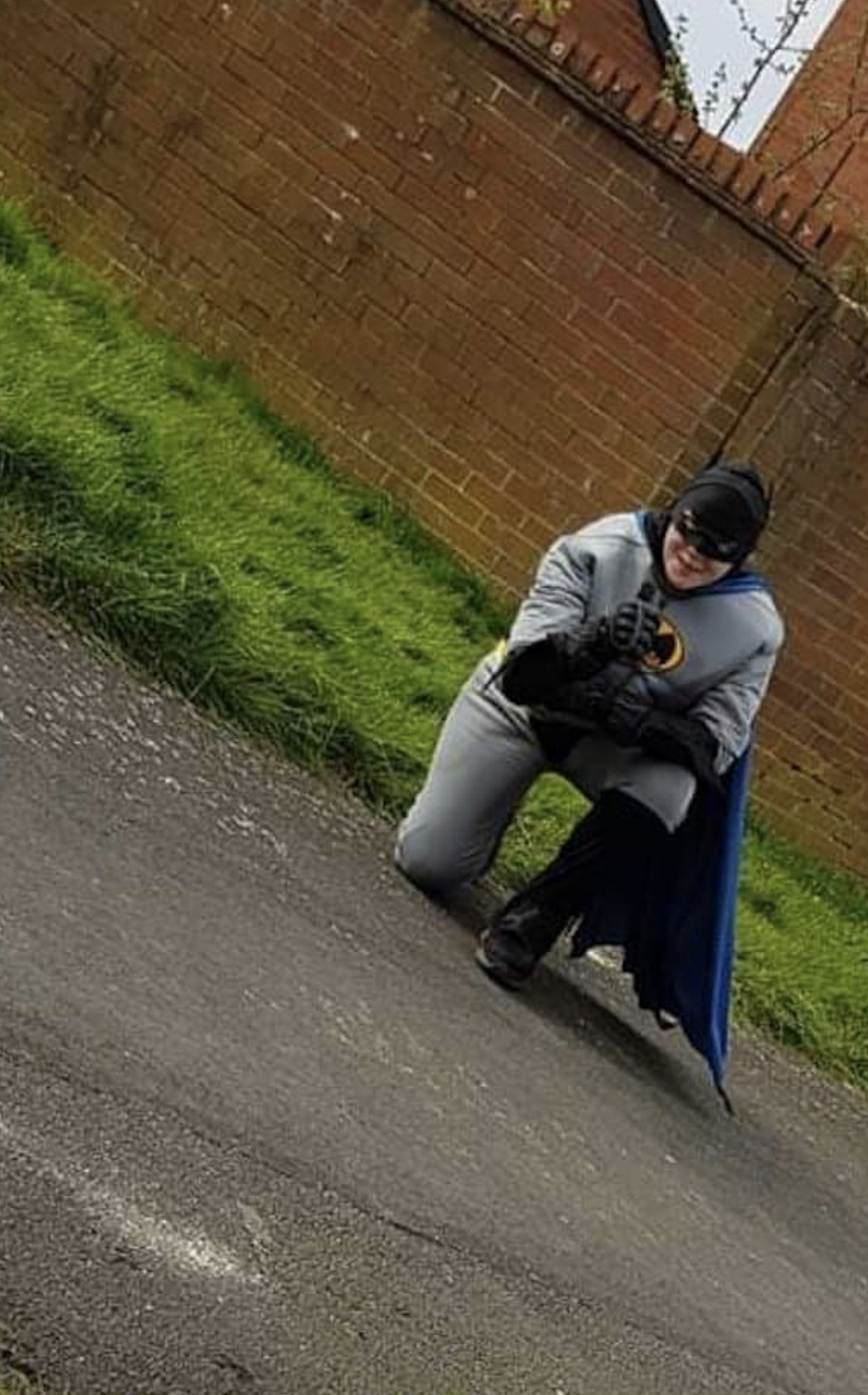 Jen Malone, a key worker, does her rounds on her days off accompanied by her 9-year-old son, Ewan, who is a student at Jason's martial arts academy.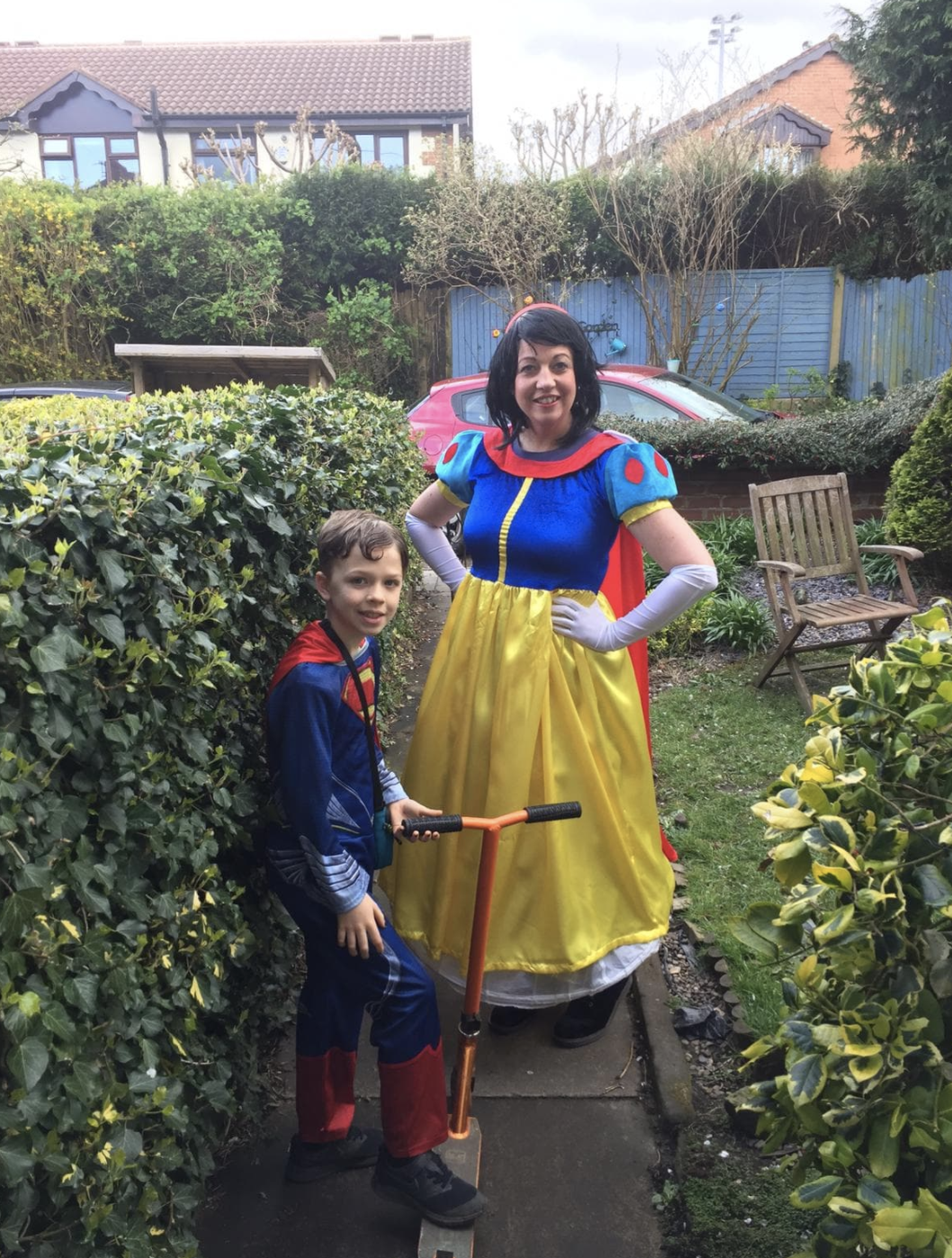 Staci Langley, a 38-year-old learning support assistant and children's entertainer, has been participating as Elsa.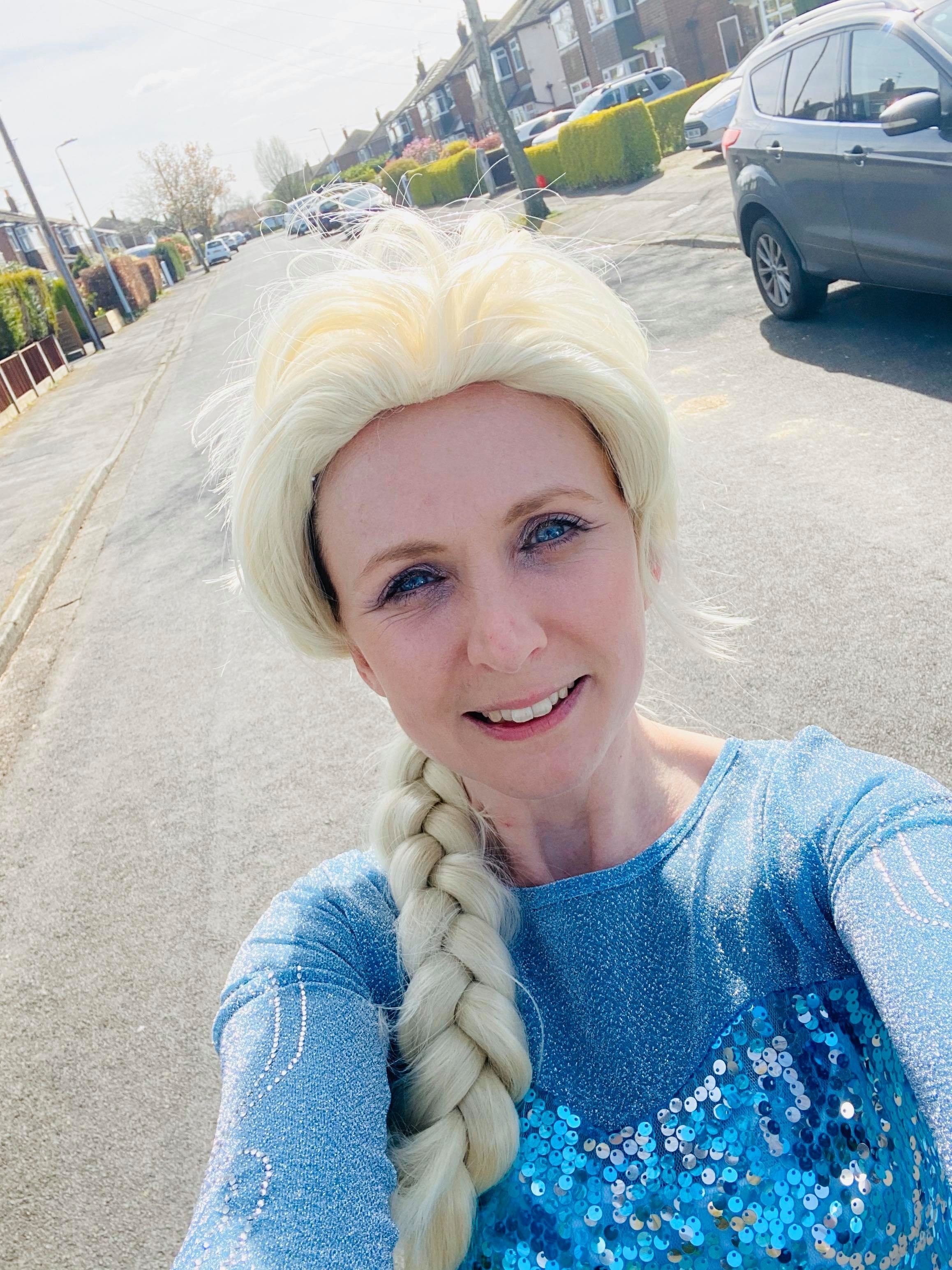 32-year-old business owner Chris Thompson took inspiration from his days spent at Haven holidays with Bradley Bear.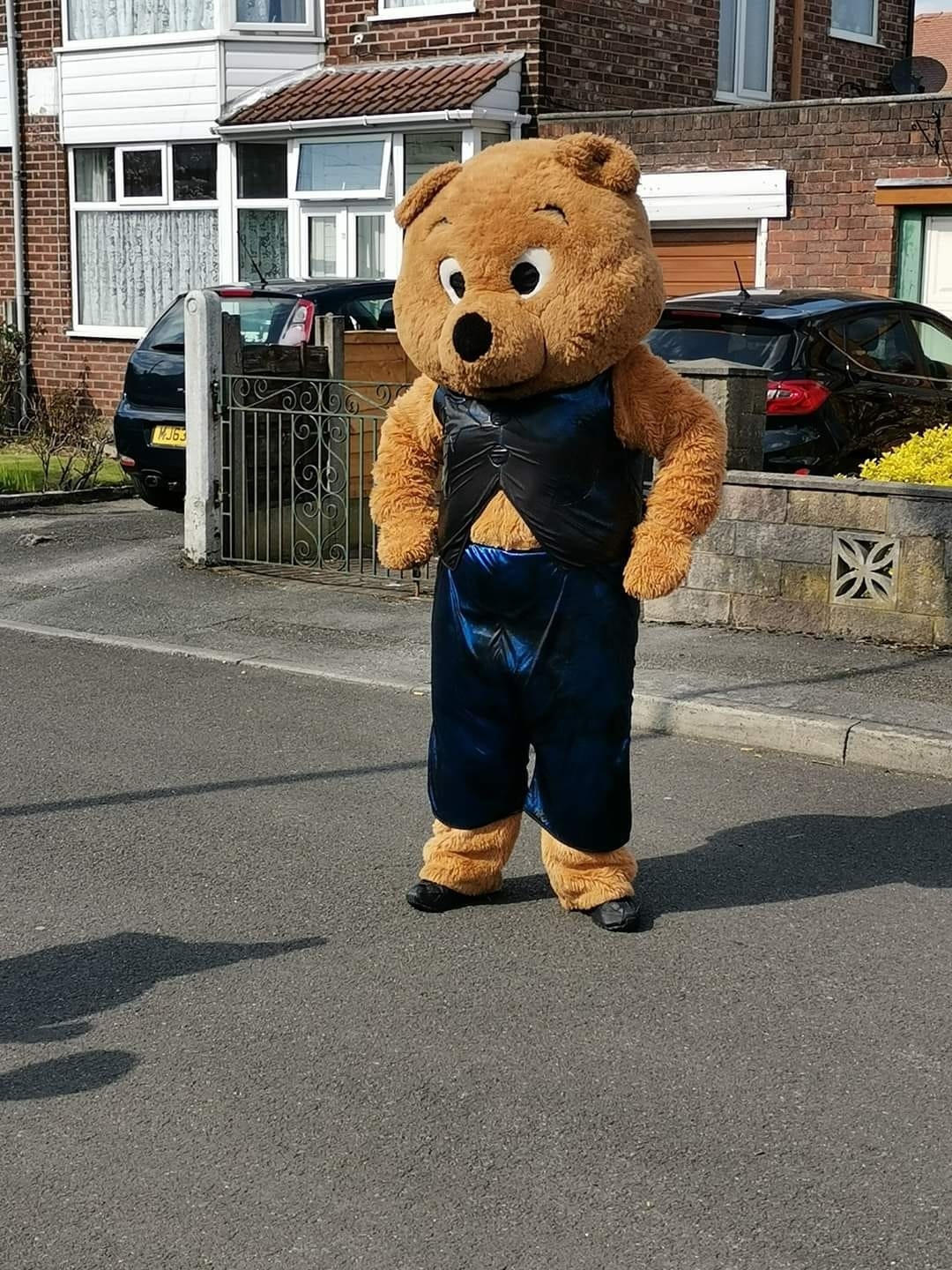 And their influence has gone beyond Manchester.
Karl Budworth, a 43-year-old HGV driver from Widnes, Cheshire, has been dressing up as Batman.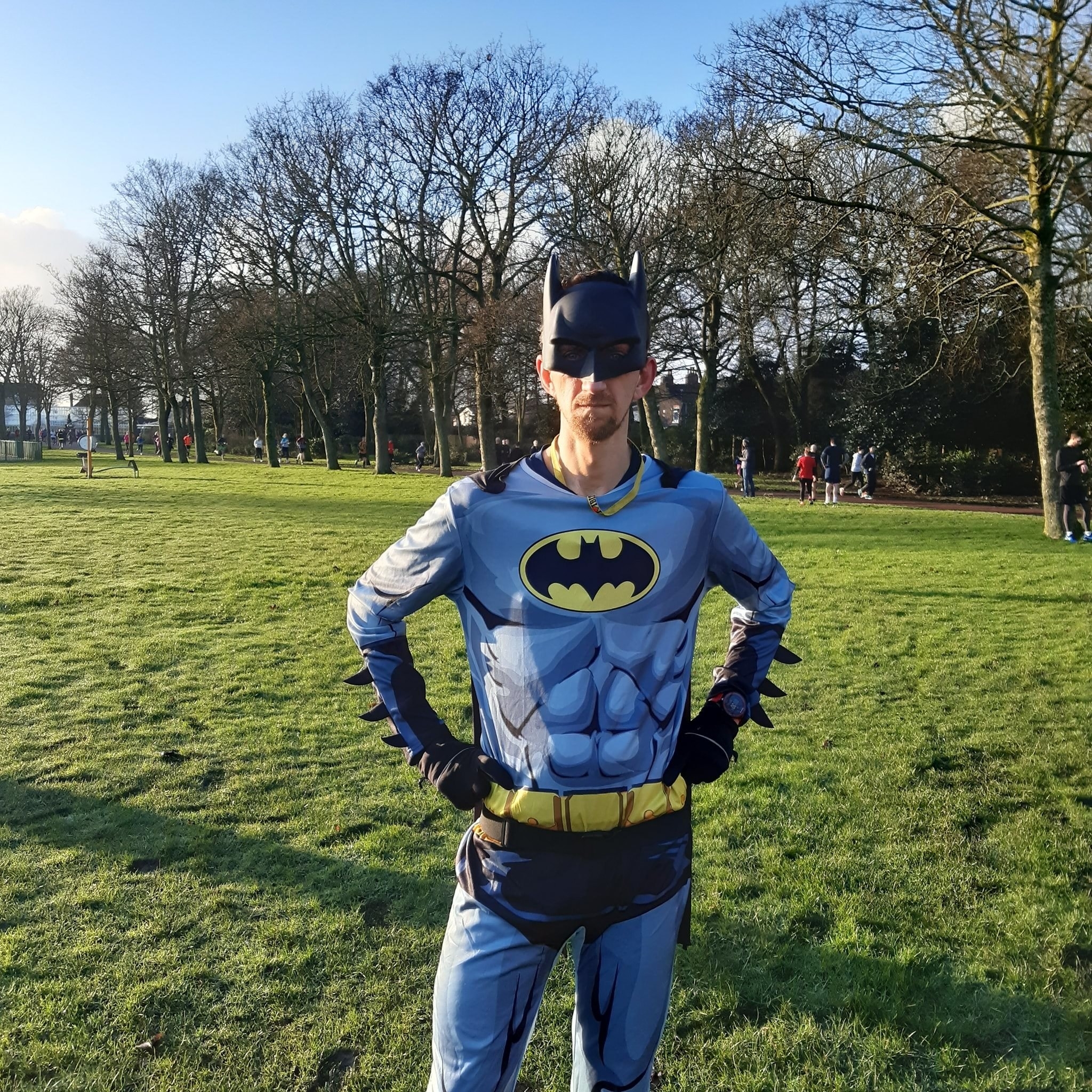 Tommy Matthews, a 21-year-old physiotherapy student who recently returned to his home city, is now Bristol's own Spider-Man.