When the ghost of internet past dredged up an old clip from the popular Guys We Fucked podcast, a crude conversation about sleeping with black men was met with a fatigued, collective deep sigh.
In the episode, recorded in 2014, host Corinne Fisher proudly informed her cohost Krystyna Hutchinson that her personal record had included sleeping with two black men.
"Yeah, but you even said your first one didn't count," Hutchinson said.
"But this was like a real black guy, like basketball player height, deep voice, lives uptown," replied Fisher. "He doesn't act black enough, though."
The rest of the clip continued in the same vein, with Fisher discussing a dislike for "black people who act like white people" and both women declaring their love for "hood swag".
The women were accused of fetishizing black men and quickly backpedalled, issuing an apology in response to a widespread backlash, and a promise to "do better".
But the tone of their exchange isn't entirely foreign. A not-so-deep dive on the internet will find porn genres dedicated to these tropes, as well as several dating sites, and oddly specific classified adverts on online community spaces.
In more conservative environments, however, this stereotype can be more subtly enforced through loaded questions like: "Is it true what they say about black men?" often delivered with a wink-wink nudge-nudge.
The question forms the opening passage of Safe: On Black British Men Reclaiming Space, a collection of personal essays by 20 black British men, including veteran author Alex Wheatle, journalist Musa Okwonga, and poet Suli Breaks. It's edited by Derek Owusu, who also penned a personal essay for the collection about his experience of foster care.
Owusu, a writer and poet from London who previously cohosted the award-winning books podcast Mostly Lit, told BuzzFeed News: "There's this assumption that black men are always up for it. Any kind of interaction that I've personally had with white women, there's always this weird kind of energy like I'm going to try a thing."
This idea is explored more in depth by popular novelist Courttia Newland in his contribution, an essay called "And Me" — a nod to the #MeToo movement. Newland recalls his own experience of sexual harassment that, he claims, led to him missing out on publishing opportunities when he failed to reciprocate the interest of white women.
"We went back and forth until the conversation ended with her screaming down the phone, swearing at me, and insisting I came to her house. I refused. The following day, someone in the company rang me up to inform me that I had lost the job. I tried to fight it, but there was nothing I could do. The whole deal collapsed. I knew what had happened to me was a commonplace occurrence for women, and I'd long felt outraged about that realist, but I quickly saw that there was no outrage for me."

—Courttia Newland, "And Me"
"I'm really happy with how varied the essays are," Owusu told BuzzFeed News. "I didn't want to have a book of 20 writers and they're all talking about masculinity because that's a conversation that is being had a lot — especially in social media spaces."
"I wanted people to talk about other things; sexuality, foster care, mental health, just a range of conversations," he added.
The publication of the anthology coincides with a renewed interest in promoting minority voices. The past few years have seen a wave of new Black British writers, many of whom are women, such as Reni Eddo-Lodge (Why I'm No Longer Talking to White People About Race), Yomi Adegoke and Elizabeth Uviebinené (Slay in Your Lane), and Afua Hirsch (Brit-ish) making their way through best-seller charts.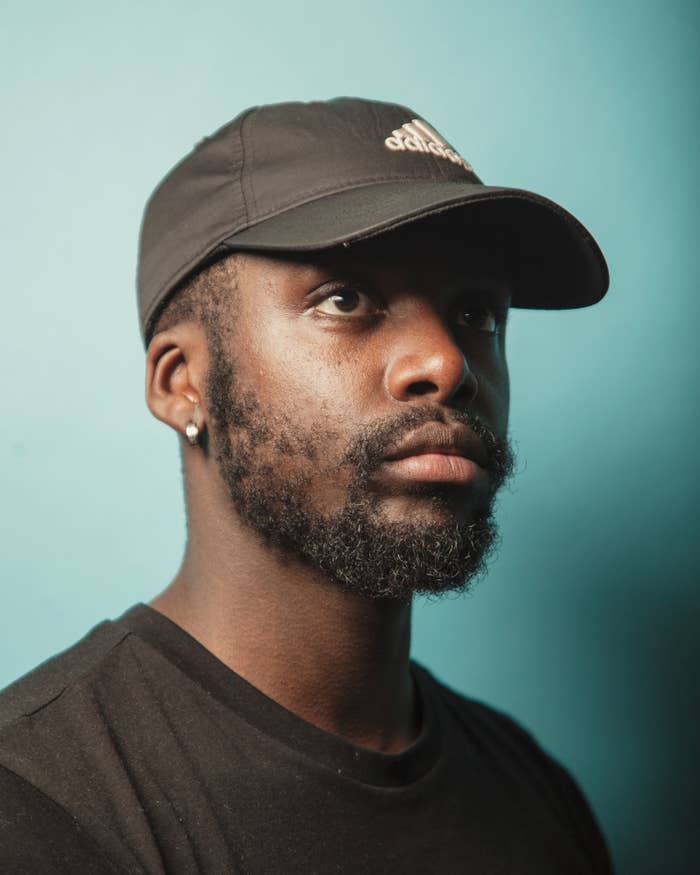 This year brings more writing from black men than has been seen in decades and it's a welcome tide change from a new low in 2016 when it was reported that Robyn Travis (who also features in Safe) was likely to be the only black British male author to have a debut novel published that year.
As well as Safe, Think Like a White Man by Nels Abbey, Self-Made by PJ Murray, Black, Listed by Jeffrey Boakye, and Elijah Lawal's The Clapback have been or will be published this year. And in November 2018, the rapper Stormzy launched his Penguin Random House imprint, #Merky Books, which aims to put out two new books a year to help break down barriers in publishing and discover new talent.
For Owusu, the task is about black men taking control of their own stories.
The 30-year-old said: "It's more about reclaiming a space to tell our own stories, and not have them told by racist media, novelists who have no idea how to write a nuanced black character, and away from African-American males because I feel like our stories [as British men] often get conflated."
Abbey, one of the contributors to Safe, agreed. "If you are not from London, or one of the big cities across the UK, you will probably develop a very vicious perspective of black men by virtue of the fact that you're consuming our [British] media. The problem with that, particularly when it comes to minorities, is that once you've seen one, two, or maybe three representations of them, you can think you know all of them."
Abbey, a former City banker turned journalist, worked at the BBC, where he noted a stark absence of black men in decision-making roles that help shape national narratives.
He said: "Black men have little to no control in media in this country and we are probably portrayed the worst of all, so that is why we are having to create active measures to aggressively counter the day-to-day horrible portrayals of us."
The counter-effort that Abbey identifies includes social media campaigns such as 56 Black Men, designed to shift attitudes and challenge stereotypes of African and African-Caribbean men in Britain.
"Without that PR exercise — and it's horrible to view it as a PR exercise, but that's kind of what it is, with the 56 Black Men, Safe, other things like that — it's pretty much a battle for our image," said Abbey.
"With everything that we do … it just takes one bad thing to happen, one stabbing, or somebody to make a mistake and it pretty much flushes everything back down the drain again."
Some of the statistics for black men on paper are alarming. Black Caribbean pupils are nearly three times more likely to be permanently excluded than white British pupils, black people are nine times more likely than white people to be stopped and searched, and between 2007 and 2017, black male graduates earn almost £4 an hour less on average than their white peers.
Abbey continued: "And it's not just about how society views us, it's about how young black men view themselves and what role they play in society. If they are just fed a negative image of themselves all the time, it creates a negative reality."
While newsrooms may have been painstakingly slow in increasing the number of black journalists, there isn't a shortage of column inches dedicated to black communities.
It's not uncommon to find pieces written by middle-aged, white, male columnists to take on complex issues based on sweeping statements and hollow stereotypes such as Rod Liddle's writing in the Times: "Half of black children do not live with their father. And we wonder why they're dying" — despite his own past marital woes.
"Whenever I look at youth violence and how it's written about in the media, it's so insidious," said Safe contributor Jude Yawson. "The people writing the articles, they're just being paid to do it, they're being paid to run a system. It's not their community or their identity."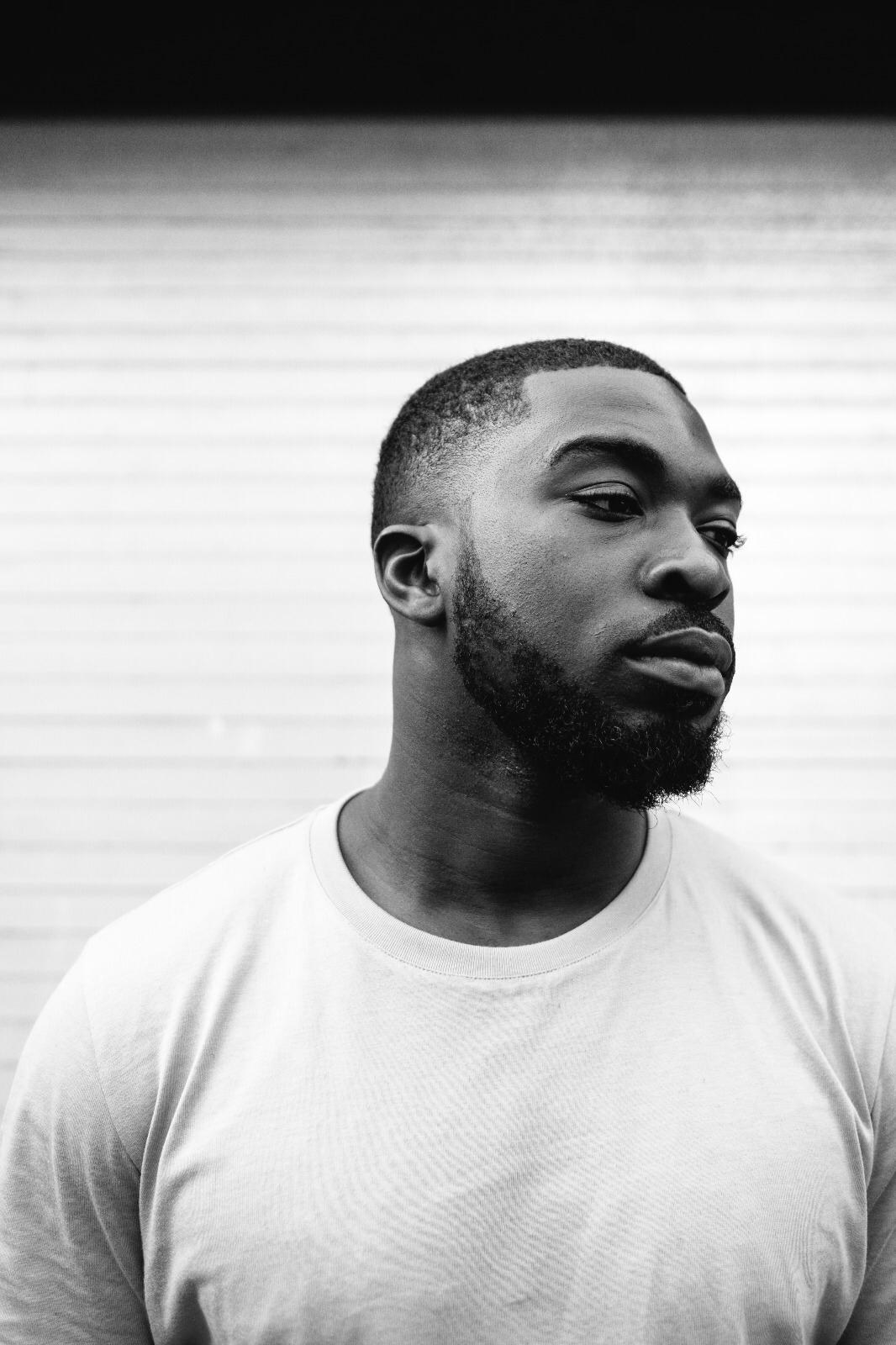 Seven years since he first took up writing, the 25-year-old publishing newcomer was handpicked by Stormzy to coauthor and edit Rise Up: The #Merky Story So Far, a kind of autobiography that charts the award-winning rapper's ascent from underground rapper to Glastonbury headliner.
Speaking last year about his foray into publishing, Stormzy said: "We've created #Merky Books for many reasons, the first simply for it to be a reference point for talented young writers to say 'I can be an author' and for that to be a feasible and realistic achievement and not something in the distance. We hope this imprint will instil belief and ambition in young writers, making publishing seem less prohibitive and making the dream of being a published author a reality."
For young men like Yawson, leveraging his writing skill into a career premised on telling stories around his identity and meeting the level of transparency and openness it demands isn't a simple task.
The south Londoner said: "One of the biggest challenges for me is how my identity transfers into this type of work — it's difficult. For instance, I'm so tired of talking about the fact that I got kicked out of school, but I understand it's necessary information for certain people that I talk or work with."
Owusu admits that in order to pen his essay in which he discussed transitioning from foster care, under the love and protection of white parents, to reconciling with his Ghanaian heritage, he had "to be beaten down to get to that place."
"Between mental health issues and all the things that were happening, I tried to track where my mental health was cracking. ... I think it's about an awareness of the fact that you can't beat life.
"What men try to do is, they try to be in control of everything, and it's a dangerous way to live because you can't control everything."
"I can't remember what I was thinking about but I do recall catching my mum looking at me with her lips pressed tightly together and her brow furrowed, as if she were angry and at what inevitably going be my reaction to what she was planning to tell me. 'You're not going back there.' I didn't react because, what was she talking about? 'Hey, Kwesi, you're not going back there. You're coming to live with me.' I knew she was talking to me but I didn't know who Kwesi was. I soon realised it was my Ghanaian name, a name and identity lost to me until then. I said nothing in response."

—Derek Owusu, They May Not Mean To But They Do
One man who can speak truth to this experience is PJ Murray, a successful entrepreneur and the founder of Pride magazine, the self-proclaimed "lifestyle bible for women of colour" established in 1991. He self-published his incredible life story Self-Made earlier this year.
Over three decades ago, life was dramatically different for Murray who was jailed after being convicted for robbery. He told BuzzFeed News: "While I was in jail I actually educated myself, in English and maths, I became a fanatical reader of books. I read the dictionary. I read everything."
It was at rock bottom and with little control that Murray began to shift his thinking, spurred on by a particularly deep-rooted fear.
"I've got a fear of losing my sanity," shared Murray. "Growing up I had seen people, mentally ill, losing their sanity, and it isn't pretty. I remember while I was incarcerated, I believed that in that moment in time I would lose my mind and wake up a different person. I remember collapsing to my knees and praying, 'Dear God, just let me keep my sanity and I will do my utmost not to return to jail again.'"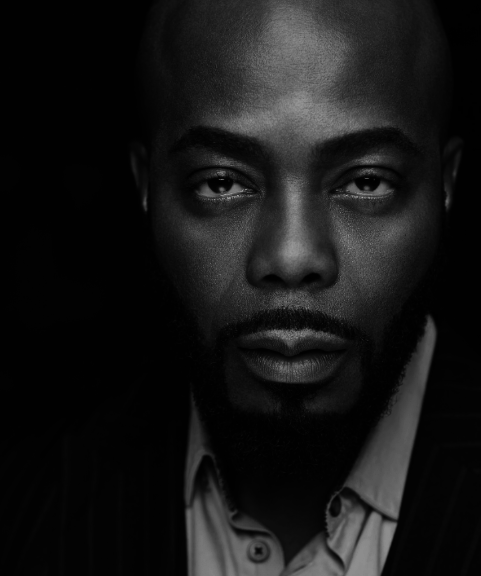 Considering a black man in Britain is 17 times more likely than a white man to be diagnosed with a serious mental health condition, and six times more likely to be an inpatient in a mental health unit, the fear is not irrational.
Writing Self-Made was the result of a pledge the businessman made to himself to coincide with a milestone birthday.
"I had always said when I get to age 50 I wanted to share my life, my story, with others because I think it's quite interesting. I believe that my story will be inspirational to others, regardless of age. I think anyone can take something from my journey and use that to propel themselves further in their own journeys," Murray told BuzzFeed News.
His gripping story is shared with no detail spared, and like Safe, a great deal of vulnerability has been summoned to produce something that is akin to reading a black man's private journal, drawing from the political, the personal, and, sometimes the painful.
These black male writers are offering vulnerability, but it remains uncertain whether a more mainstream, white audience with rigid ideas about who black men can be is ready to extend empathy and understanding.
"Britain is becoming increasingly diverse, ethnically, but as far as empathy is concerned or access to opportunities, it's remaining stubbornly un-diverse," said Abbey.
"Do I feel that wider society has that empathy for black men? I haven't seen vast evidence of it. Where I've seen evidence of actual empathy for black men, they've been high-profile or very significant black men such as footballers, for example a Raheem Sterling. But the average black man on a day-to-day basis going through life, it can get rough and dark very quickly."
Owusu wants to make clear that black stories are not exclusively for black audiences and he believes that Safe is a particularly important in helping to humanise black men.
"Of course, this is for black men to read and relate to and say, yes, I've been through this. Yes, these guys are speaking truth to power. But I want some white liberals to get their hands on this book. I want them to read it and realise that you may fight for rights, you may shout: 'Black Lives Matter', but when a black man sits down next to you on a train, what is your response? Has a black man ever even been to your house? Liberals sometimes see black men — black people — as a project.
"You're not seeing them as three-dimensional, you're not seeing them as human. Black men are just like everybody else, as cliché as it sounds, we bleed just like everybody else, the same things move us."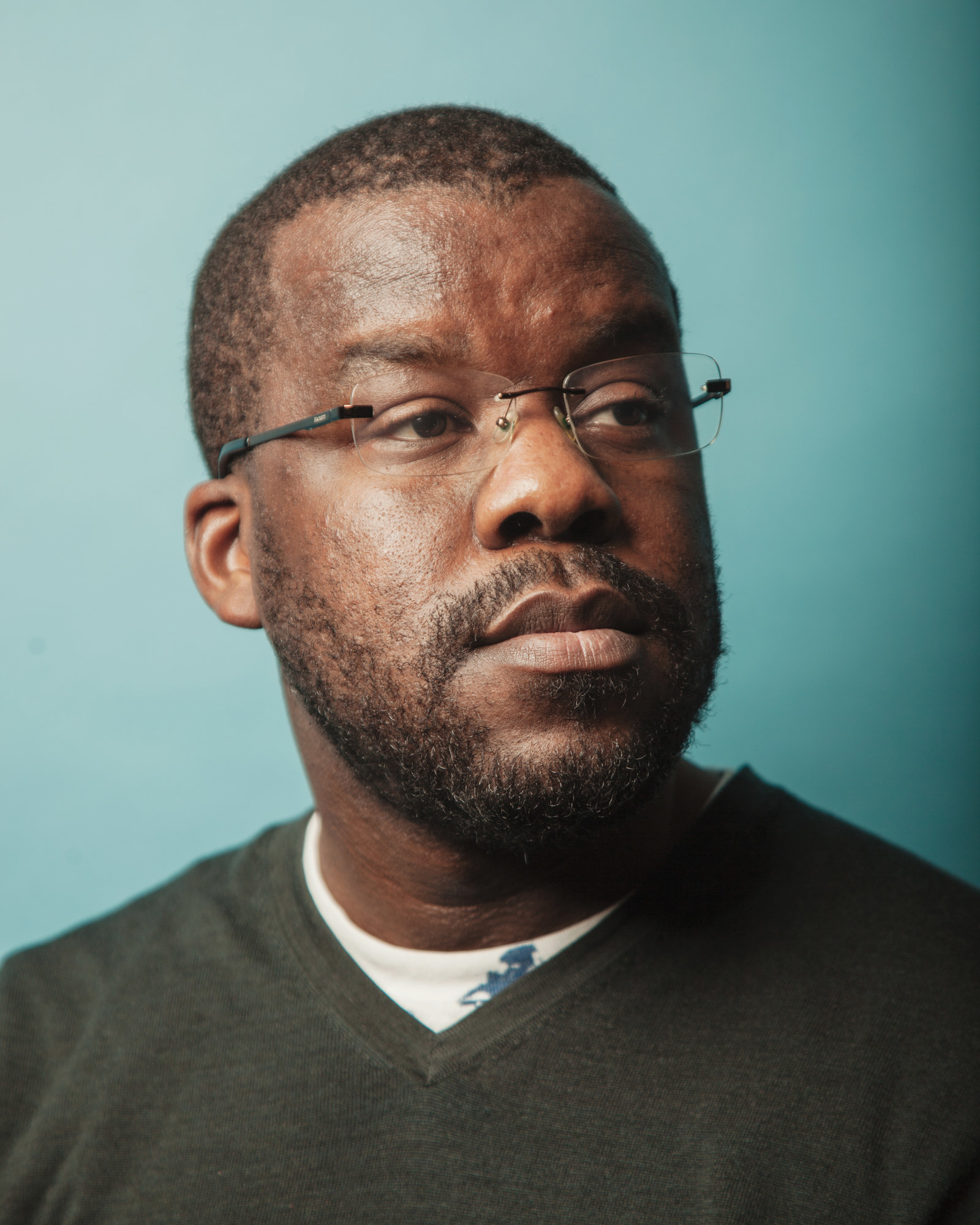 Later this year, Abbey will publish his debut novel Think Like a White Man, a satirical self-help book that has been described as an "eviscerating satire of modern racial discourse".
"With Think Like a White Man, what I was trying to do is document the black experience in perhaps the whitest space most of us will ever inhabit, which is the corporate world," said Abbey. "I wanted to look at the experience of being black in the corporate world as a metaphor for being black within Western societies, and I wanted to write something that was bloody funny and naughty, too."
Abbey said that he hoped to see more creativity from black writers when taking on issues of race. "Whenever we want to actually speak on our experience, we always come with an almost sombre tone, almost as if in order to evoke empathy we have to make people cry for us," he continued. "I feel it's time that we brought some creativity to the table and actually triggered some degree of change by the most effective literary means of doing so, which is satire."
While many would be reticent to say the door for black male writers telling their stories is wide open, it is, for now at least, slightly ajar, allowing for a broader spectrum of black male voices.
"It's taken a lot to get here as far as writing books or appealing to the general public is concerned, but there's two sides to it," said Abbey. "We're now finally getting published, but will that still be the case in 5 to 10 years' time? Is this just a flash in the pan? Is it just a case of 'Hey, black women have been pretty successful in publishing, therefore we might have to go and find some black men and see if we can do the exact same thing'? Or is it a real, true, serious and sustained desire to publish and humanise black men? Time will tell."
Safe: On Black British Men Reclaiming Space (ed. by Derek Owusu) is out now.