As we edge closer and closer to summer, holiday plans are being finalised, the summer wardrobe is being rolled out and you can almost taste the first Mai Tais of the season.
For 22-year-old Alisha from Swansea, it signalled the perfect time to purchase some new swimwear pieces. She told BuzzFeed News: "I ordered the item back in April as I am going to Greece and Italy this summer and I always like to get a new bikini for holiday season."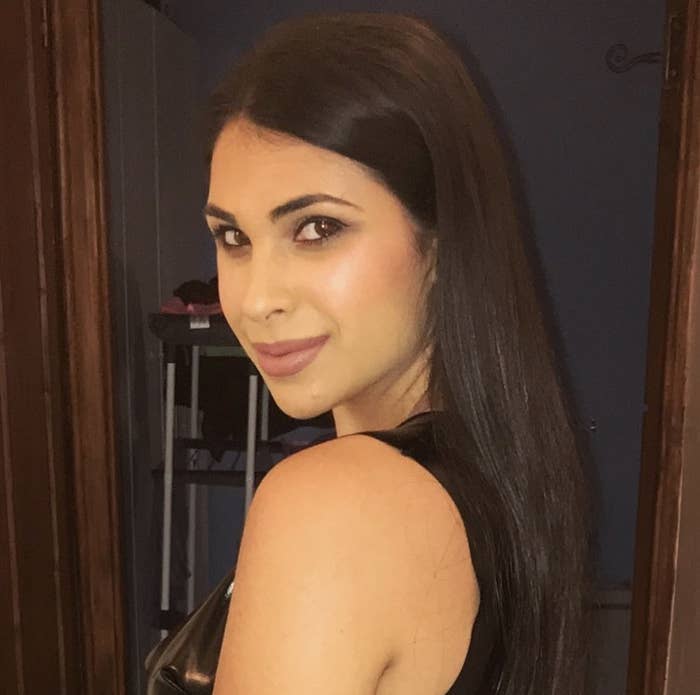 Her choice was a teal embellished two-piece from popular online retailer Pretty Little Thing, but after one wear, she quickly discovered that her £60 purchase wasn't exactly what she hoped for.
She explained: "I wore it to the spa at my gym. I had a shower in it before entering the sauna and noticed the dye running down my legs, luckily I was the only one in there. I was stained blue and it destroyed my towel."
The company responded to her complaint by pointing out that the site explicitly warns against wearing the stylish two-piece in water as "the colour may transfer."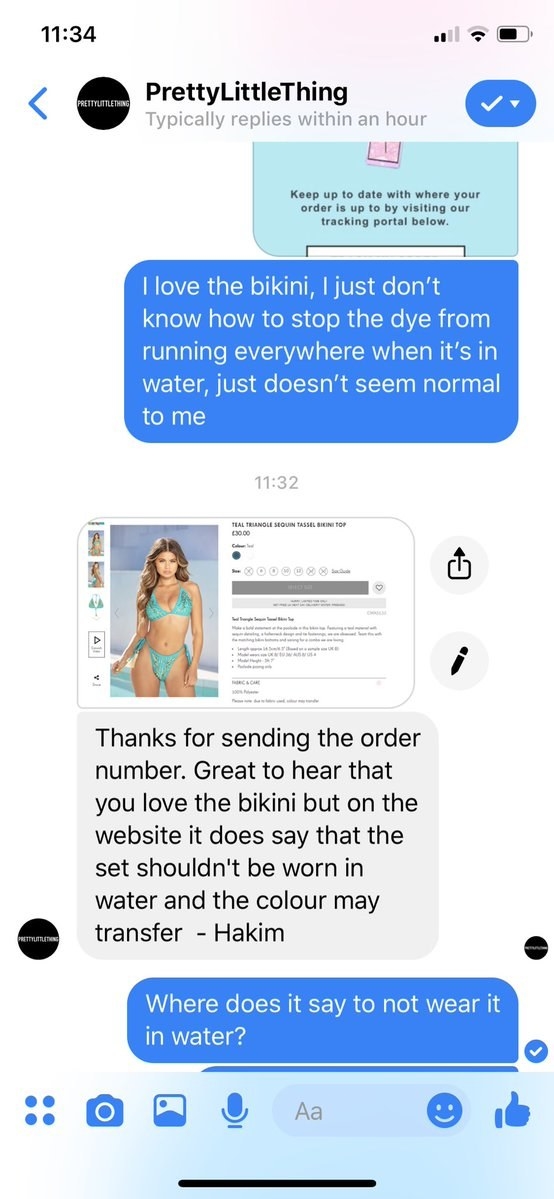 The brand describes some of its swimwear, including the item purchased by Alisha, as fit for "poolside posing only."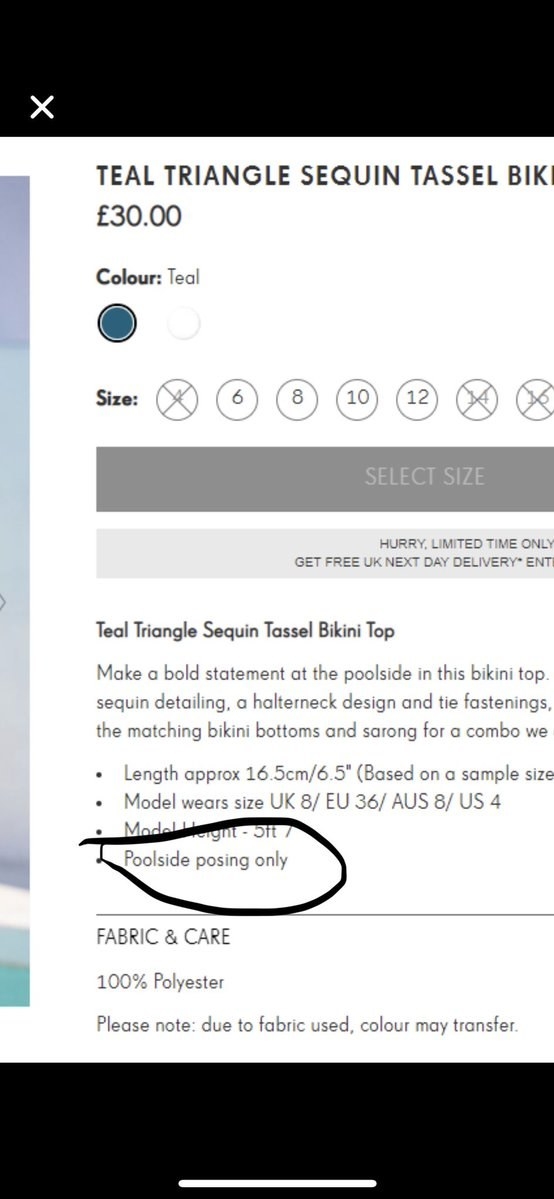 Her tweet capturing the moment she attempted to hand wash her bikini and the response from the brand has been shared more than 25,000 times and generated hundreds of responses.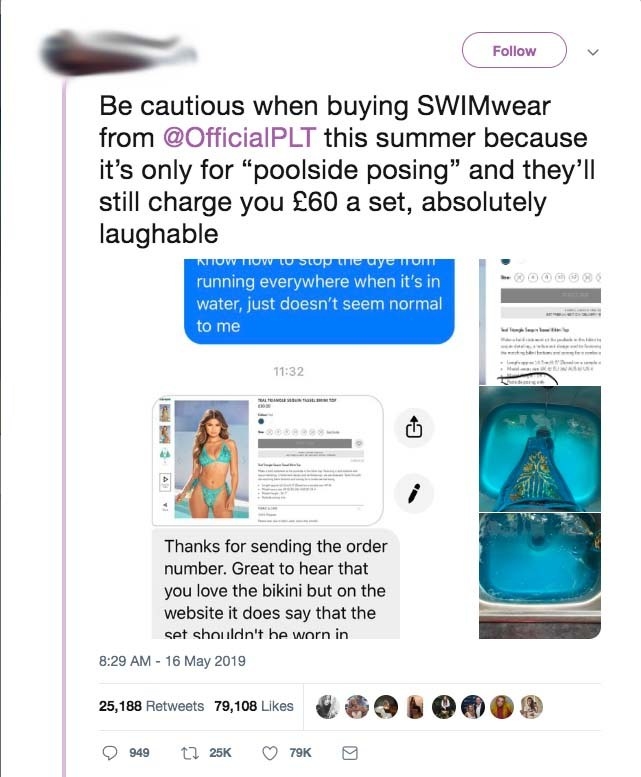 Naturally people were confused.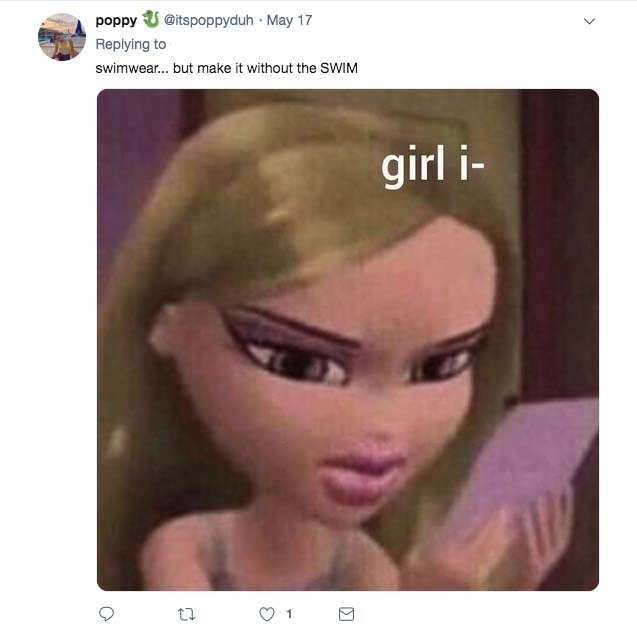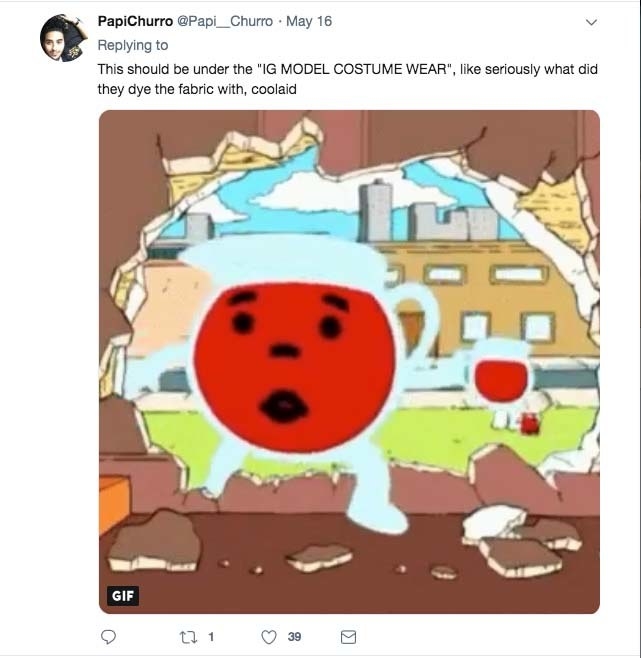 While the brand maintained that it customers had the information displayed, a quick search for the item brings up an error page, suggesting that it is no longer available for purchase.