Today marks the first day of US President Donald Trump's three-day visit to the UK. Ahead of arriving at Stansted airport this morning, the US head of state kicked it all off in his tradition by calling London mayor Sadiq Khan a "stone cold loser." Ouch.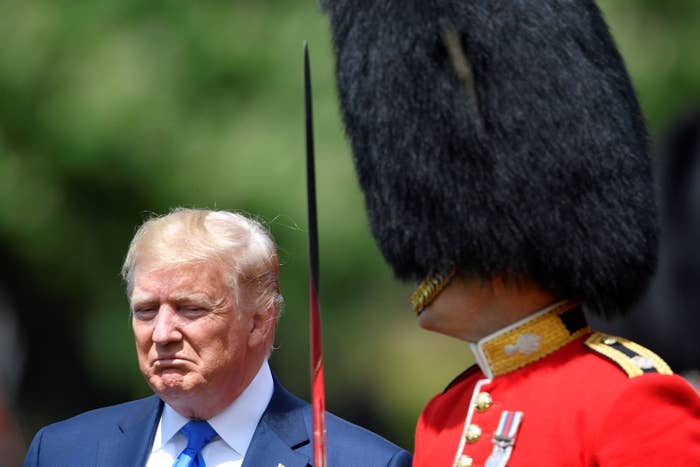 His itinerary has included a ceremonial welcome at Buckingham Palace, an event at Westminster Abbey, and tea with the Prince of Wales and the Duchess of Cornwall. A very British welcome.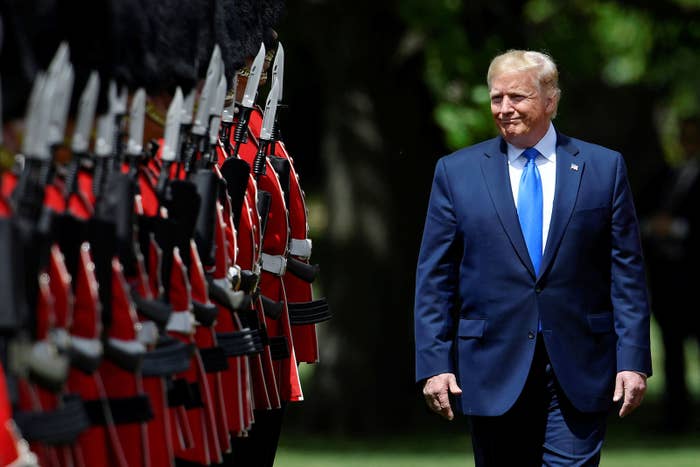 Elsewhere, other Brits like student and environmental activist Ollie Nancarrow, are welcoming Trump in their own signature style. Nancarrow, who spent the day doing his A-level exams, left a message for Trump in a field directly under a flight path into Stansted airport. Along with a penis, Ollie wrote: "Climate change is real."
The anti-Brexit campaigners known as Led by Donkeys decided to welcome the tycoon turned politician with a combination of treats including billboards.
The group projected Trump's popularity rating of 21% according to YouGov on the Tower of London. The figure was placed side by side with those of his predecessor, Barack Obama, who polled at 72%.
And to top it all off, the group made sure to pull the receipts on Trump's supposed ally and Conservative party leader hopeful Boris Johnson with a projection on the Elizabeth tower, the building surrounding Big Ben.
In the south-east of England, the team behind the infamous Trump baby balloon revived their inflatable mascot as a projection on the side of cliffs in Dover.
A replica of the blimp did however make an appearance on British television as a studio guest on the BBC's Victoria Derbyshire program.
Needless to say, we doubt the US President will be pleased or able to enjoy this evenings scheduled state banquet because as I type, activists from the Stop Trump Coallition are preparing to disrupt the occasion with the first of two demonstrations.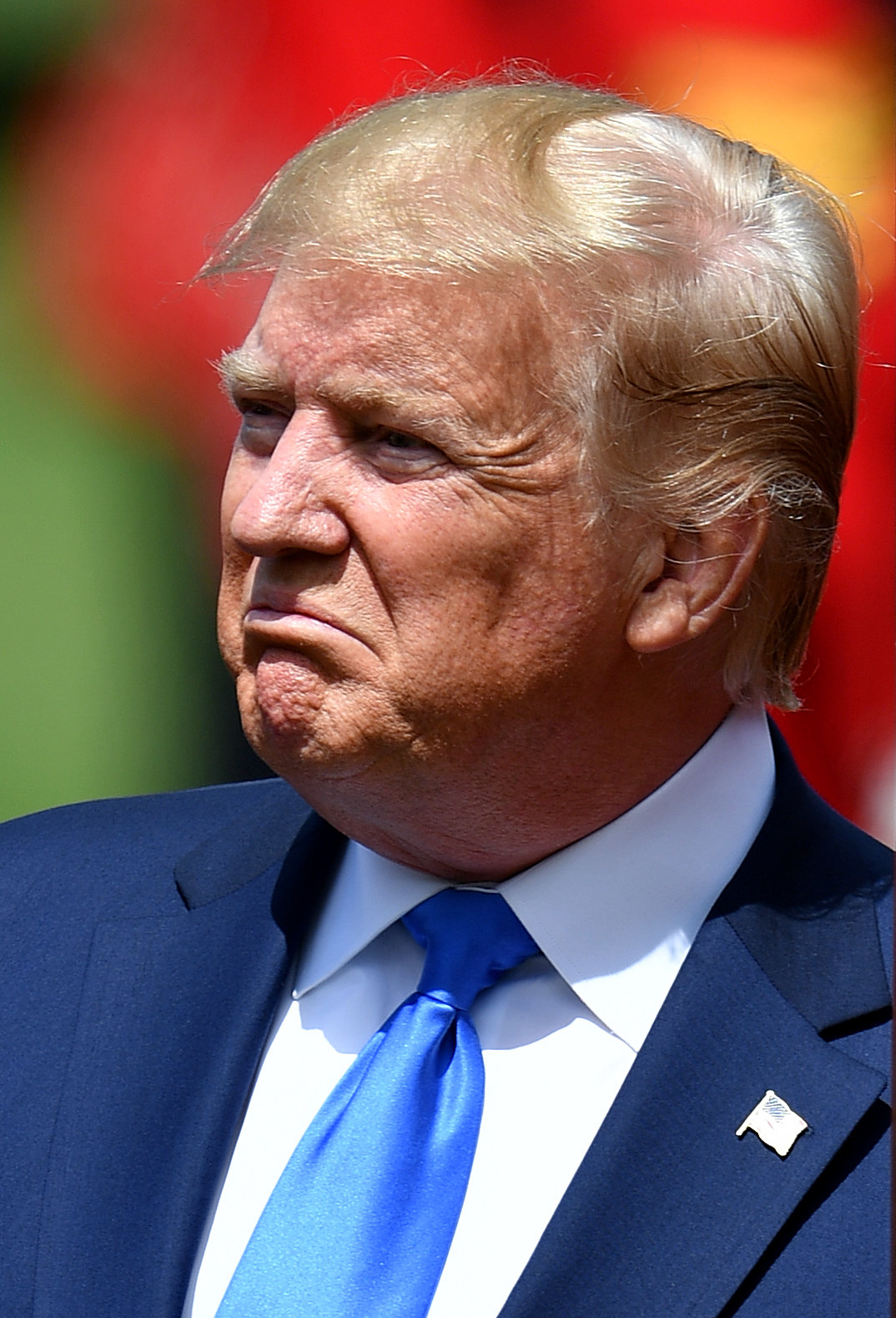 When Trump visited the UK last summer, an estimated quarter of a million people marched through London in opposition to his presidency. Activists have expressed worries that British politics may have distracted many people but they are hard at work mobilising allies.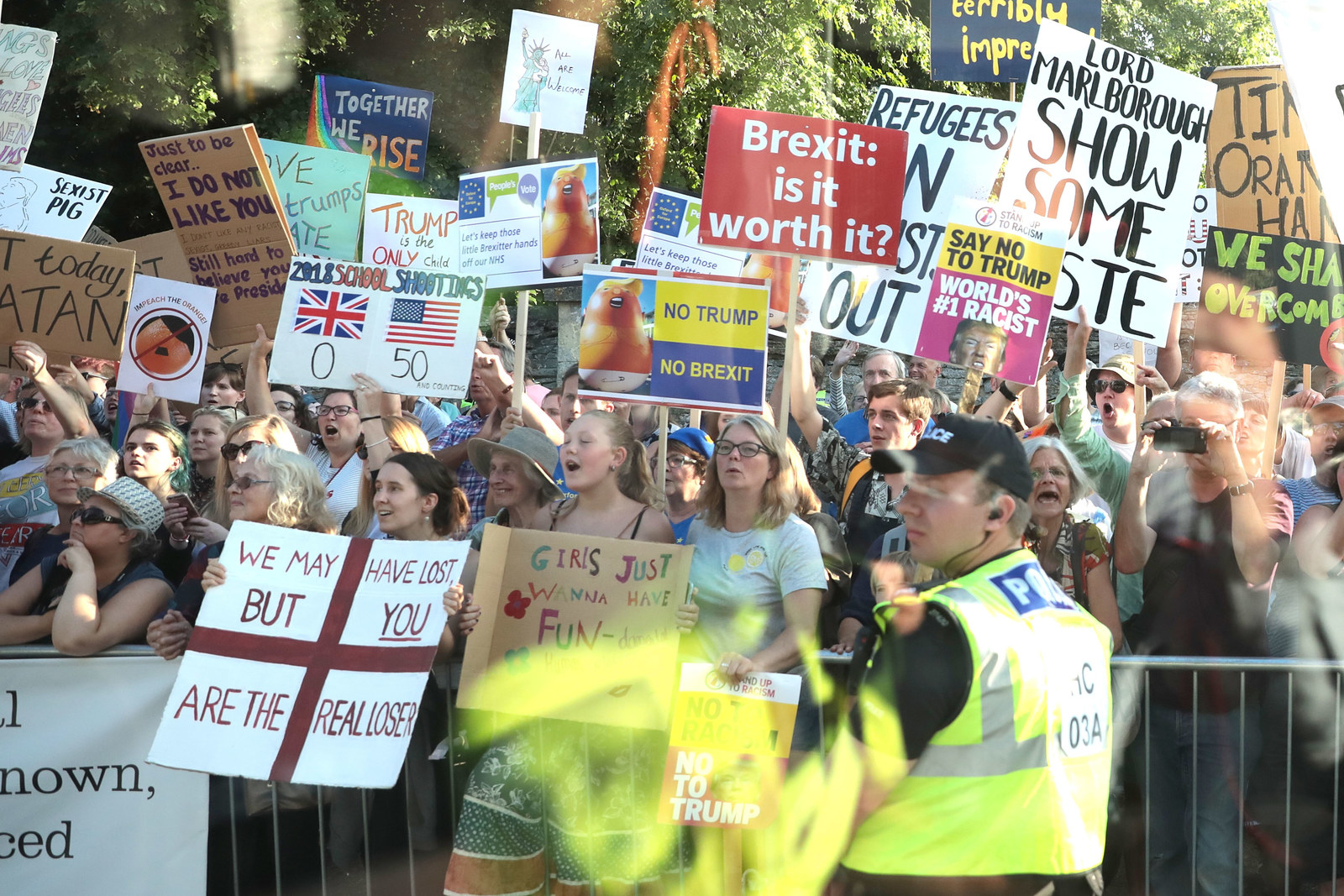 CORRECTION
Stansted airport was misspelled in an earlier version of this post.