Barbie, the iconic American doll, is growing her fanbase online with new viewers being introduced to her vlogs, where she gives relatable advice on some of life's biggest challenges.
She's been a member of the YouTube community since 2005, and the vlogs launched in 2015 as an extension of the official channel, which has over 4.4 million subscribers.
The catalogue of content ranges from helping Barbie to pick a prom dress to a "Ken does my makeup" challenge, but it's her insight into topical issues that have people subscribing.
Vlogger Barbie dissects "feeling blue" for the days when you're not feeling quite like yourself.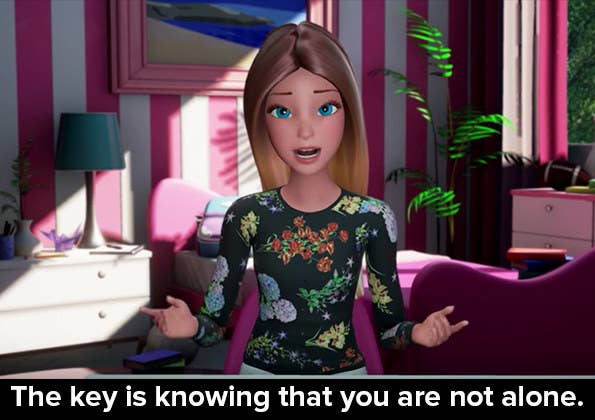 Or maybe you're dealing with insensitive people.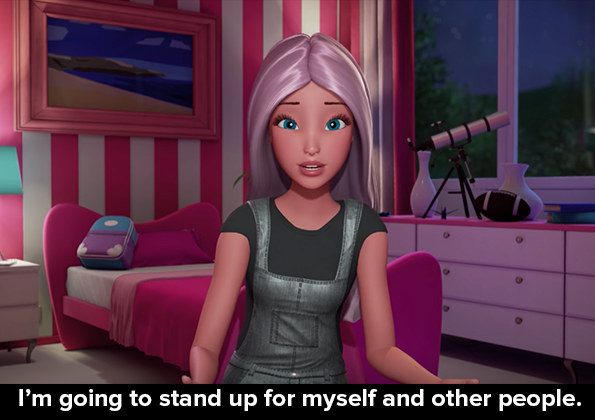 The vlogs have also been used as a platform to profile women in history, including Mexican artist Frida Kahlo.
Vlogger Barbie also gives viewers exclusives like a one to one interview with famed ballerina Misty Copeland. Does your favourite vlogger have this type of range?
Appearing as an animation, various clips have recently made their way to Twitter and finding out about them has been an enlightening experience for people.
Who needs a therapist when you can consult with Barbie?(Please, if you need a therapist absolutely see one. An animation shouldn't substitute for actually speaking to a specialist).
The Barbie vlogs are proving to be a hit for viewers of all ages and even for those who haven't engaged with the Barbie brand before.
Some new fans are so impressed with vlogger Barbie that they think she's giving other YouTubers a run for their money.
Some found themselves falling into a dark hole of binge watching because there's no such things as too much Barbie in your life right?
While some people are new to the Barbie fandom, existing fans were quick to let the people know that Barbie has always been 'woke.'
In an interview with People Magazine, yes because Barbie gives interviews, the YouTube star told the magazine:

"I love the social aspects of being a vlogger. I love that I can be part of a community that didn't really exist even a few years ago. I guess I hope my fans can learn new things about me and get inspired by new ideas I might pass along … just as I get inspired by them and their ideas."
Barbie. An icon, a Queen. We stan.