People Are Loving This Satire About A Hotline For Racists
The satirical advert makes a critique on the trend of white people calling the police on black people who are simply minding their business.
People are loving Niecy Nash as the face of a phone line created for white people who feel compelled to call the police on black people going about their daily business.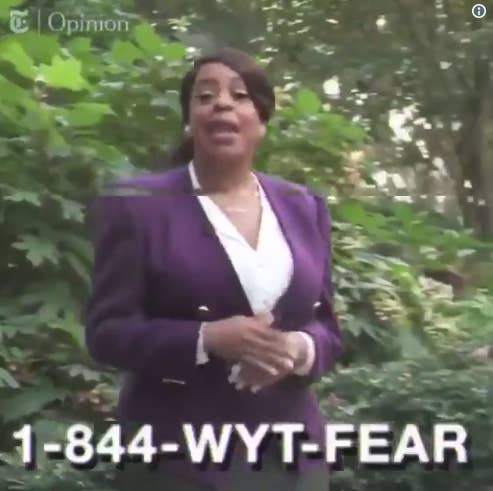 1-844-WYT-FEAR is a satirical comment piece from The New York Times created by Taige Jensen, Jenn Lyon and Claws actor Nash, who fronts the three-minute clip.

In the throwback-styled infomercial, Nash introduces the telephone line as "a radical new product that will save all the headaches of being filmed and outed as a racist douche."
"Hi, I'm Niecy Nash, actress, inventor and advocate for not calling 911 on black people for no goddamn reason."

The Emmy-award winning actress goes on to lists various circumstances where it would be more appropriate to call the hotline than the police, all of which are a nod to real-life events that have been widely reported on.
The ongoing trend of people calling police on black people doing everyday acts has produced hashtags and memes such as #BBQBecky #CouponCarl and #PermitPatty.
The comment piece also lists 39 incidents of similar circumstances dating back to April, 2018. This includes an incident in Cleveland, involving a 12-year-old mowing the lawn, a former aide to Barack Obama moving into his New York apartment and a group of black women playing golf in York, Pennsylvania.

In the supporting explainer for the video, the comment piece says:
The phenomenon of white people harassing African-Americans going about their day is nothing new, but with the ubiquity of smartphones and social media, everyone can now see how these injustices are played out and lead to anxiety for and material harm to people of color. And this problem is bigger than a few unreasonable white people. Racist stereotypes are baked into our society.

The hotline also encourages people to tell the newspaper their stories of being unfairly targeted and harassed as part of a broader conversation on racial profiling.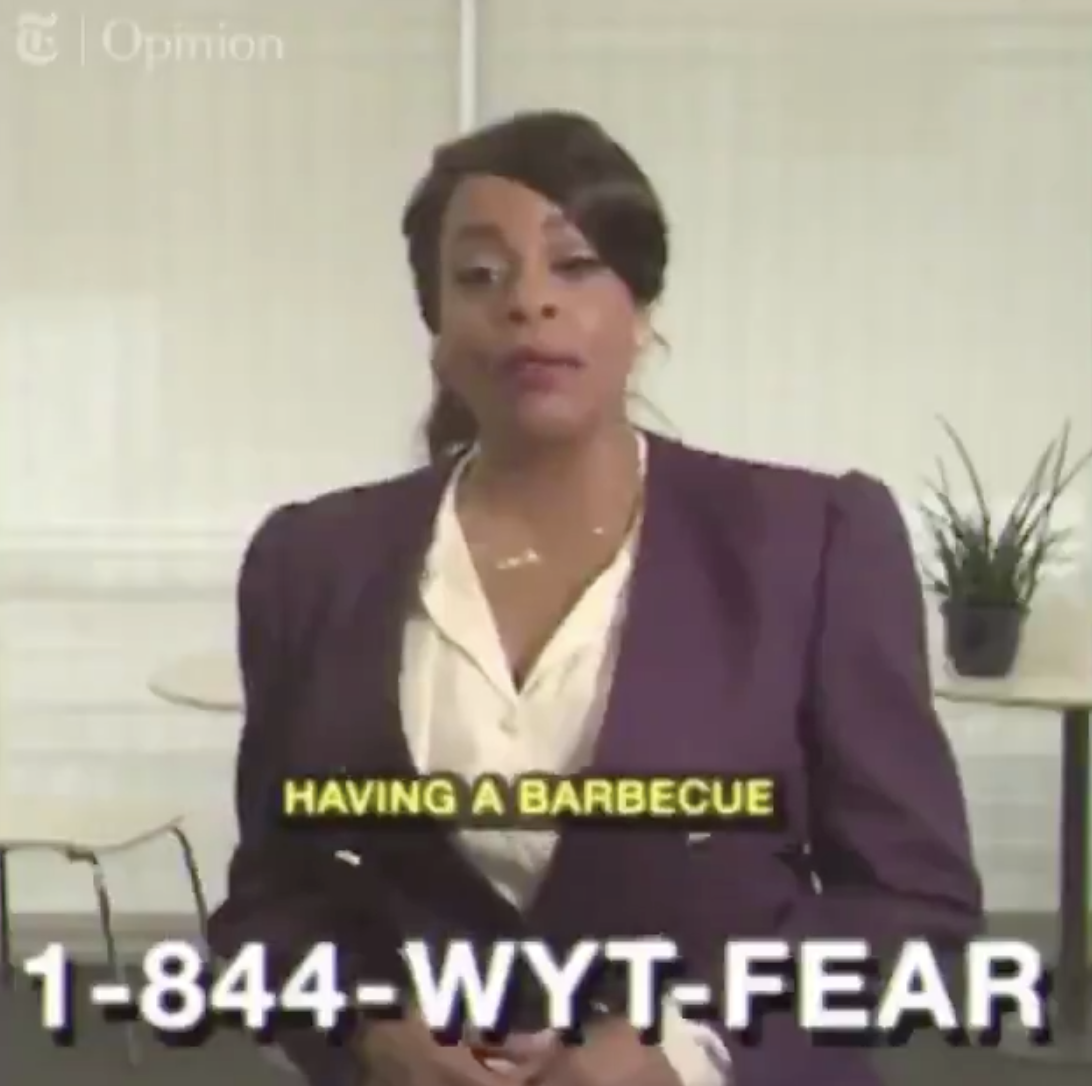 The advert in being praised by people like Ava DuVernay for delivering great satire.
And people are happy that it is making an important point about situations that don't require you to call 911.
Some people have even given the line a call because it's a real thing and part of a wider effort to document examples of harassment.
"Based on your menu selection, we have determined that you are not in danger and probably just racist," is one of the responses a caller may receive on the line, which is in action.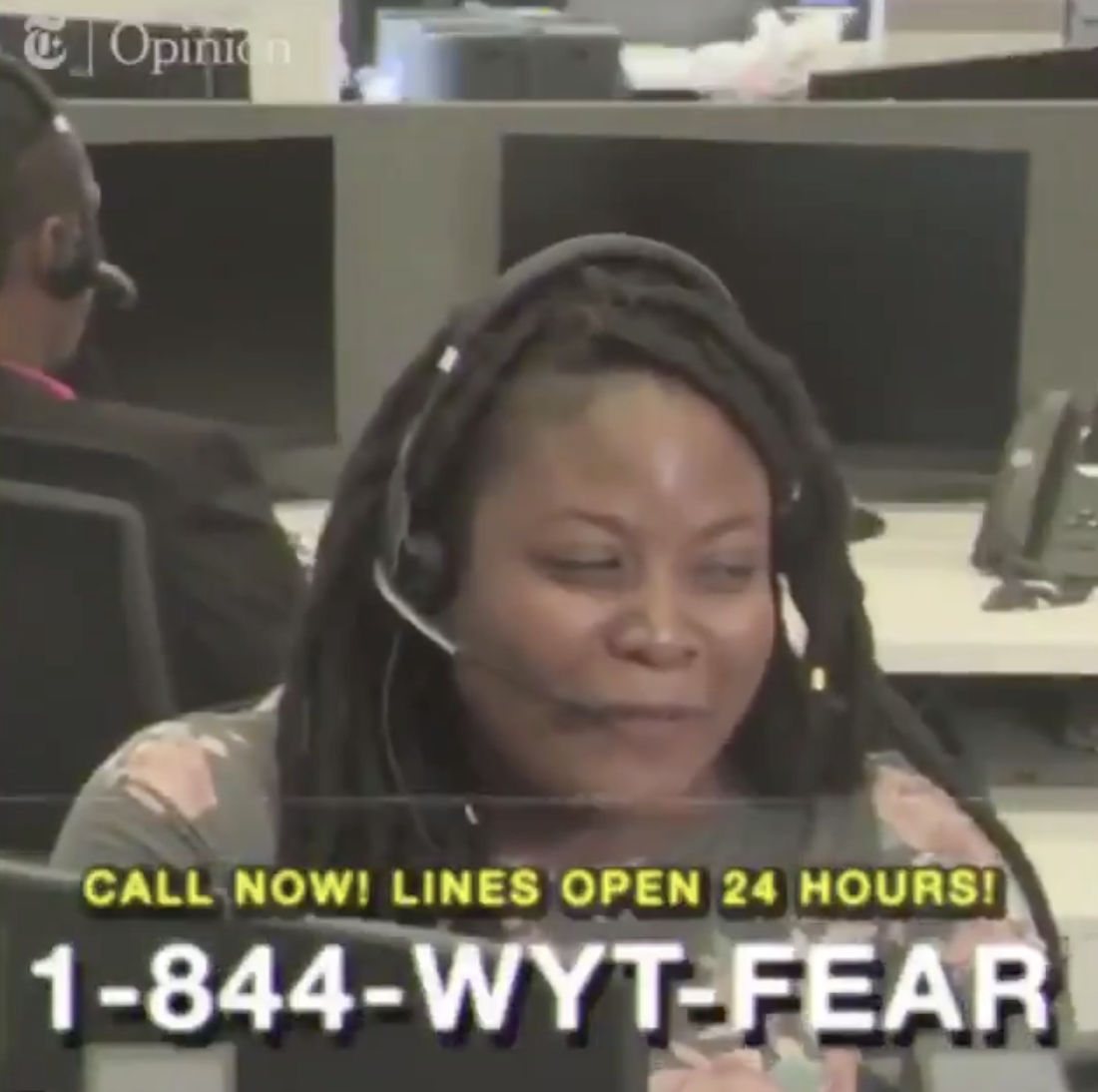 And if you're paying attention, you would also catch the irony of the last few moments of the informercial when the police show up.