Meet Marwan Alteir, also known as Rocky. He's a guy dedicated to aiding his fellow man when it comes to dating and avoiding heartbreak in 2019. In fact, he's so committed that he's developed his own science to it.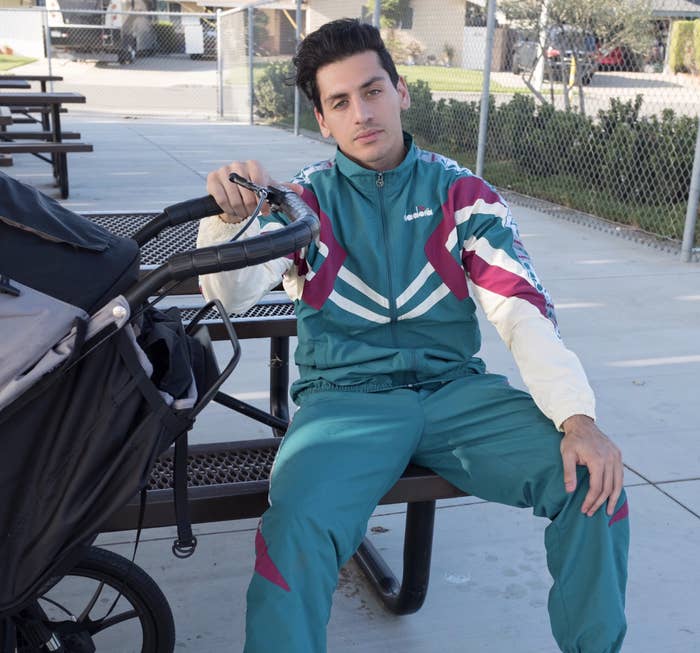 Marwan, 26, told BuzzFeed News: "I created this research to protect my bros around the world. They need to know what they're getting into."
By "research", he means his six-page document titled "Nails at First Sight", which offers analysis on manicures as they relate to dating prospects.
And the 26-year-old stands by his science. He said, "I'm pretty confident on my research, but like I said, results will vary."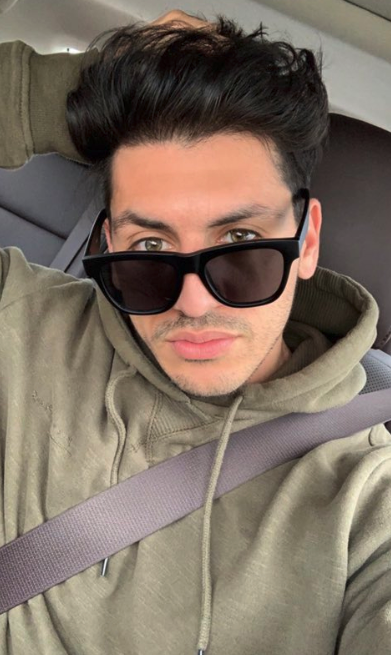 His booklet breaks down everything from colour to popular nail shapes and includes commentary like "Stiletto, Mountainpeak and Arrowhead 70% chance means they are in an Aggressive/Violent state."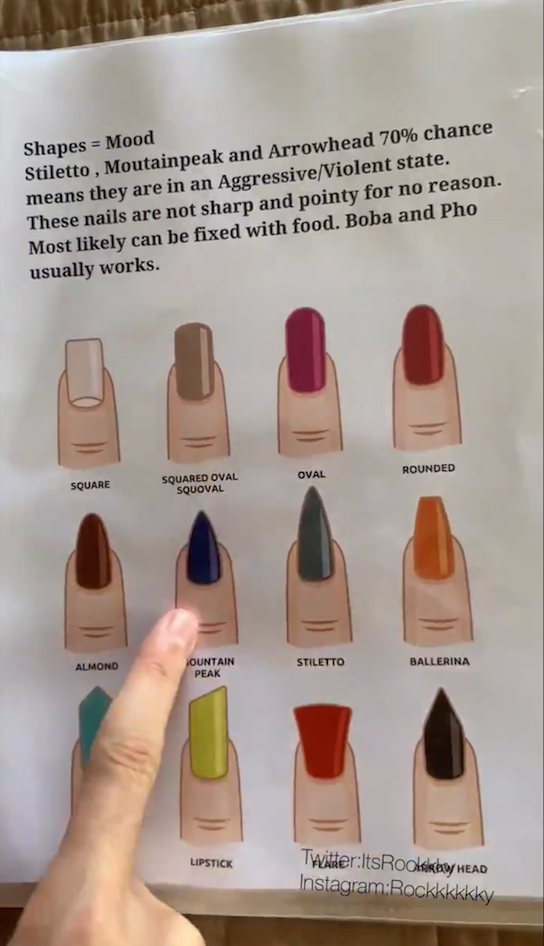 His research has been a while in the making. He explained: "I actually started the guide back in 2018 around summertime. I knew exactly what I wanted to do and how I wanted to present it, but getting the data was the hardest part."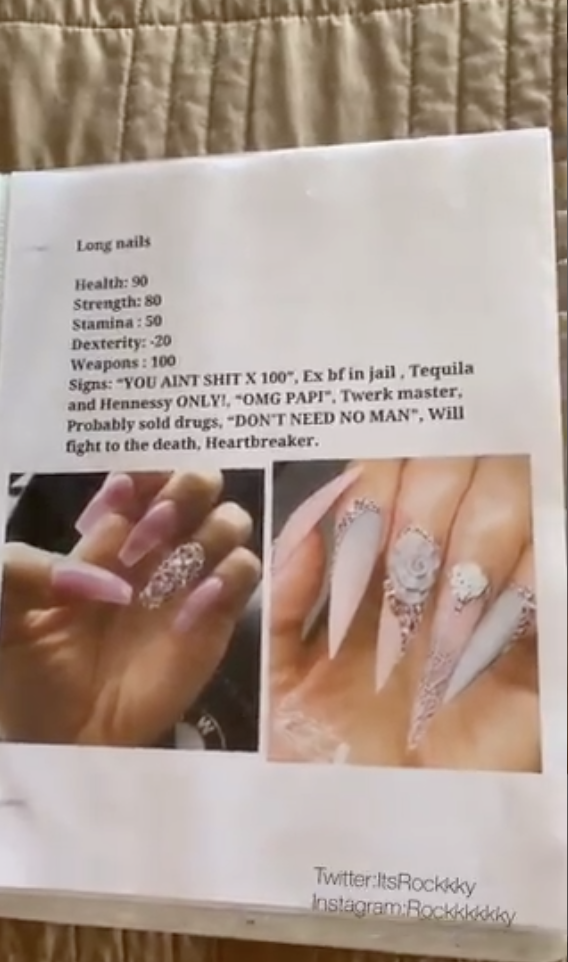 If you're wondering what his methodology was, wonder no more. "Research was conducted with 20 male friends and 10 male strangers. I showed each of them diagrams and images. If more than one guy said the same thing about a particular nail, it would go on the book," explained Marwan.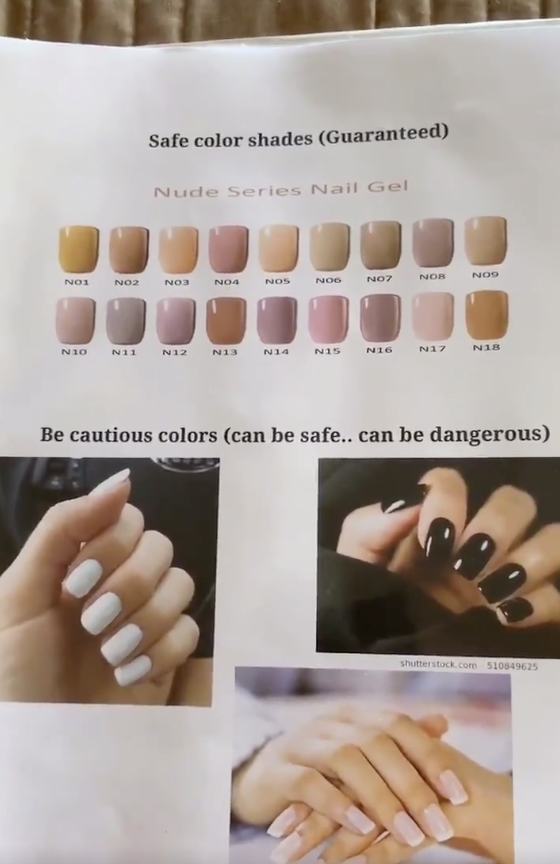 But not everybody is happy about his research, which he has referred to as a survival guide. He said: "I had a girl DM me that she hates me because I cracked the code and let out the secrets. She said she was going find where I live and burn the book."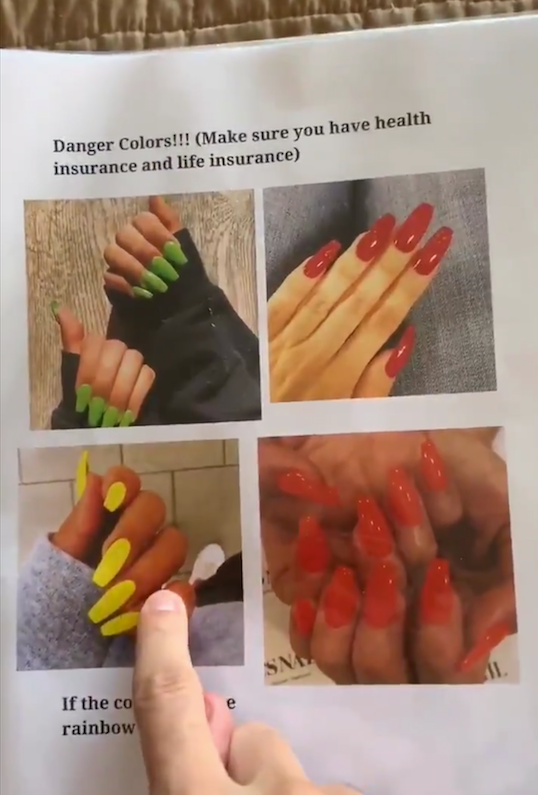 Other girls have responded by sharing images of their nails.
According to the guide, yellow is highlighted as a "danger colour".
And there are some people who think that valuable work has been done in this area.