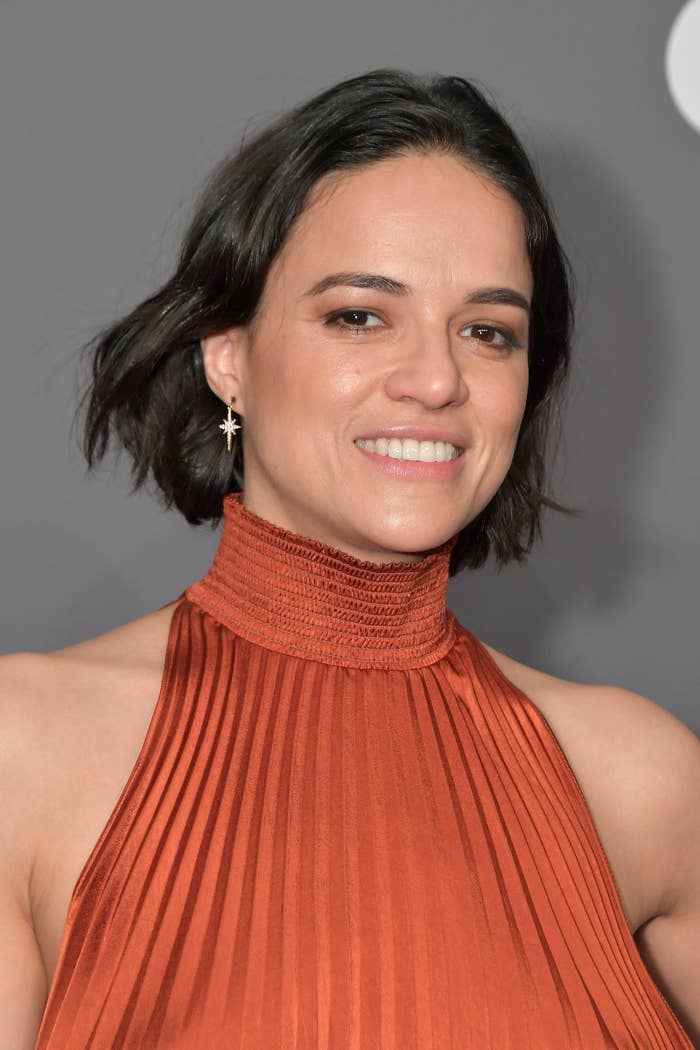 Widows actor Michelle Rodriquez has apologised for her defence of co-star Liam Neeson following his revelation that he actively sought out black men to commit a "revenge" murder in response to the rape of a close friend.
Rodriguez appeared on the red carpet on Wednesday at the amfAR Gala in New York.
When asked about her co-star's controversial remarks, the Fast and The Furious star argued that Neeson could not be racist because of his on-screen embrace with black co-star Viola Davis in the Steve McQueen blockbuster Widows.
She said: "Dude, have you watched Widows? His tongue was so far down Viola Davis's throat. You can't call him a racist ever. Racists don't make out with the race that they hate, especially in the way he does with his tongue — so deep down her throat.

"I don't care how good of an actor you are," Rodriguez added. "It's all bullshit. Ignore it. He's not a racist. He's a loving man. It's all lies."
Her defence received much criticism, with people online pointing out the historical atrocities and sexual violence perpetrated by white slave owners against black enslaved women.
Rodriguez posted an apology on Instagram where she wrote: "To my friends and colleagues and my fans and community: I want to deeply apologize for my recent choice of words, and poor use of example. In a pressure-filled situation, I defended a friend in the wrong way. I now realise how insensitive it was, and I had no intention of invoking such a terrible historical comparison. I have learned from this, and will grow from it. One Love, MRod."
Neeson was in the midst of a promotional tour for his latest film, Cold Pursuit, when he made the stunning admission to The Independent about how the rape of a close friend made him seek revenge.
The 66-year-old has insisted he regretted his actions and is not racist.