Travis Scott and Kylie Jenner are no strangers to rumours and gossip, and there were more on Monday, when images of a man people believed to be Scott appeared online, showing him cosying up with another woman on a balcony.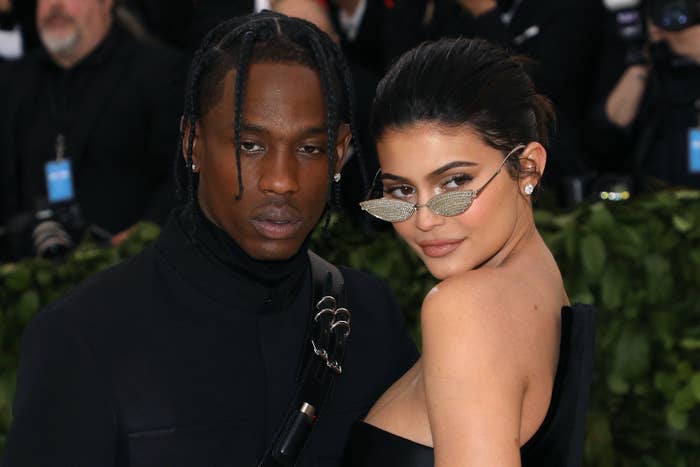 Despite no one being able to SEE the face of the man photographed, the rumour mills were sent into overdrive.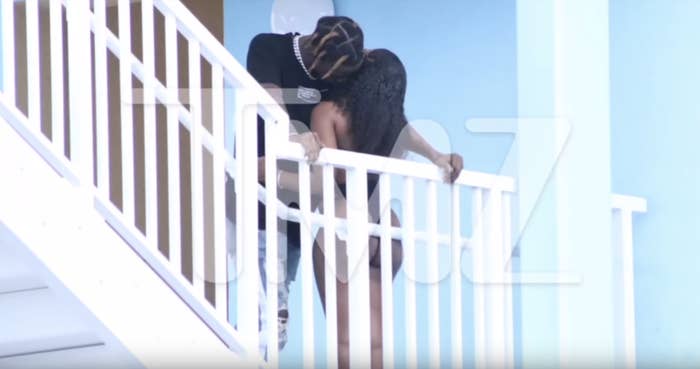 Scott made sure to shut down any speculation that he was the man in the image by taking to social media straight away.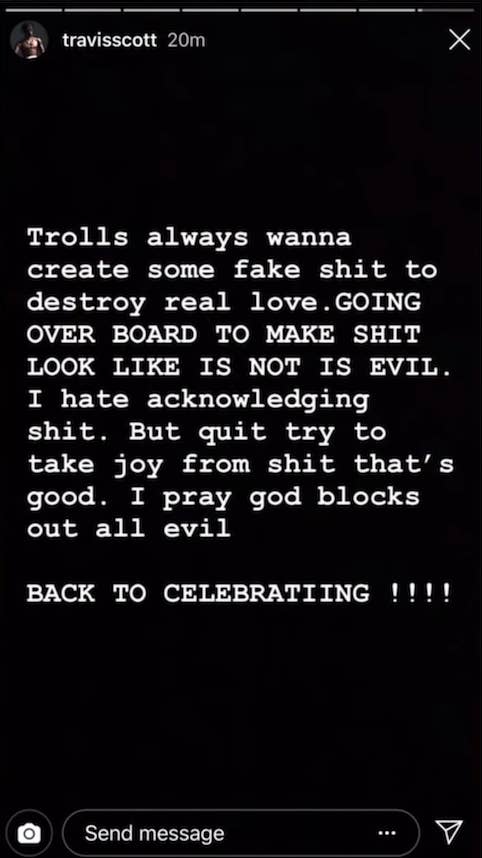 He wrote on his Instagram story: "Trolls always wanna create some fake shit to destroy real love. Going overboard to make shit look like is not is evil. I hate acknowledging shit. But quit try to take joy from shit that's good. I pray God blocks out all evil."

He was also active in the Instagram comments of pages where the image was posted to let followers know that he would never be unfaithful to the mother of his child and that he only had love for his "wife", further fuelling speculation that the pair have wed.
Christian Adam, a YouTuber from the Bahamas, admitted to posing as Travis Scott for the purposes of creating fake cheating images to prove how "gullible" the internet is.

The video titled "We Fooled the Internet w/Fake Travis Scott Cheating Photo" shows the 20-year-old go through the step by step process of setting up the photo shoot, using photoshop to add a 'TMZ' watermark and the media response as part of a "social experiment."
And the Kardashian/Jenner family aren't here for being the subjects of a social experiment. Kim responded calling the video "absolutely disgusting"
In response to Kim's Tweet, Khloè echoed her sister's disgust and labelled the video "filth."
In a now deleted Instagram story, the 21-year beauty entrepreneur posted a screenshot of the video and called Adam out for his "prank."
She wrote: "Idk if this is really a social experiment to some people but you're messing with real people, real relationships, real family. I'm happy my relationship is strong because this is getting out of hand. The internet scares me sometimes for real."

The 17 minute video was uploaded to YouTube yesterday and has over 260,000 views.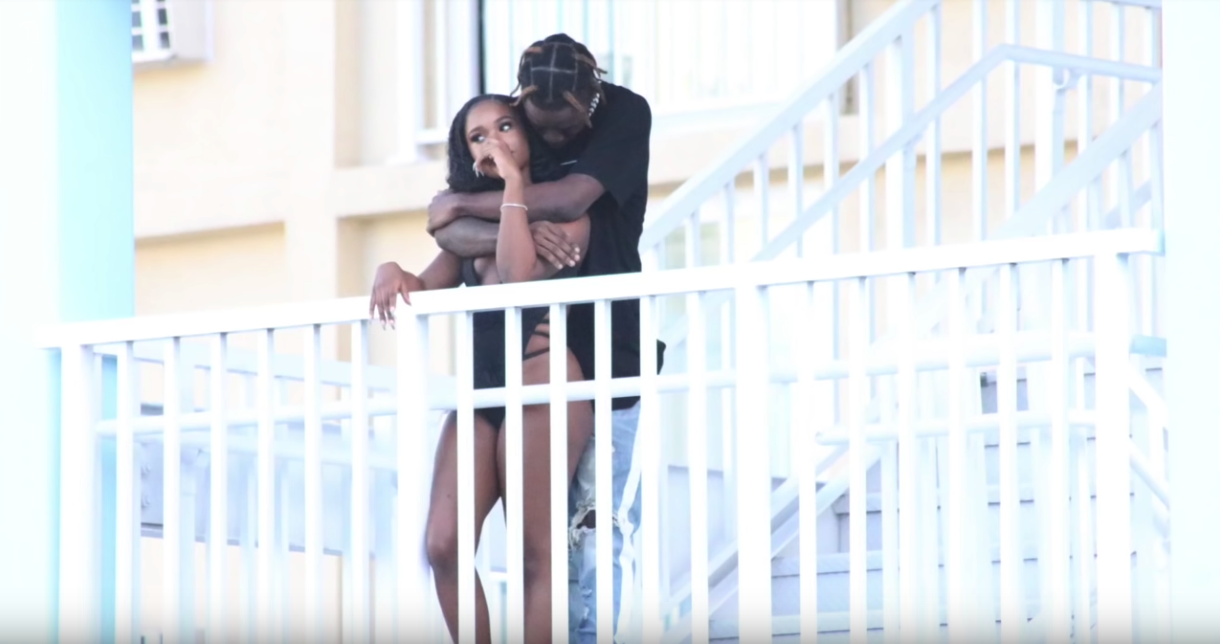 in his initial intro, Adam explained how he was inspired by the Yes Theory's Justin Bieber Burrito video and wanted to see if he could fool the world into thinking he was a celebrity.
Adam told his 327,000 subscribers: "Yep, that photo that you've seen of Travis Scott allegedly cheating on his significant other, Kylie Jenner was completely staged and we were the ones to do it.
"The goal of this video is not to hurt anybody's relationship but is to see how gullible is the internet, the question is: do the internet even care about what is the truth sometimes?"
Adam chronicled himself studying Scott's movement, style and undergo a mini makeover to better resemble the Astroworld rapper.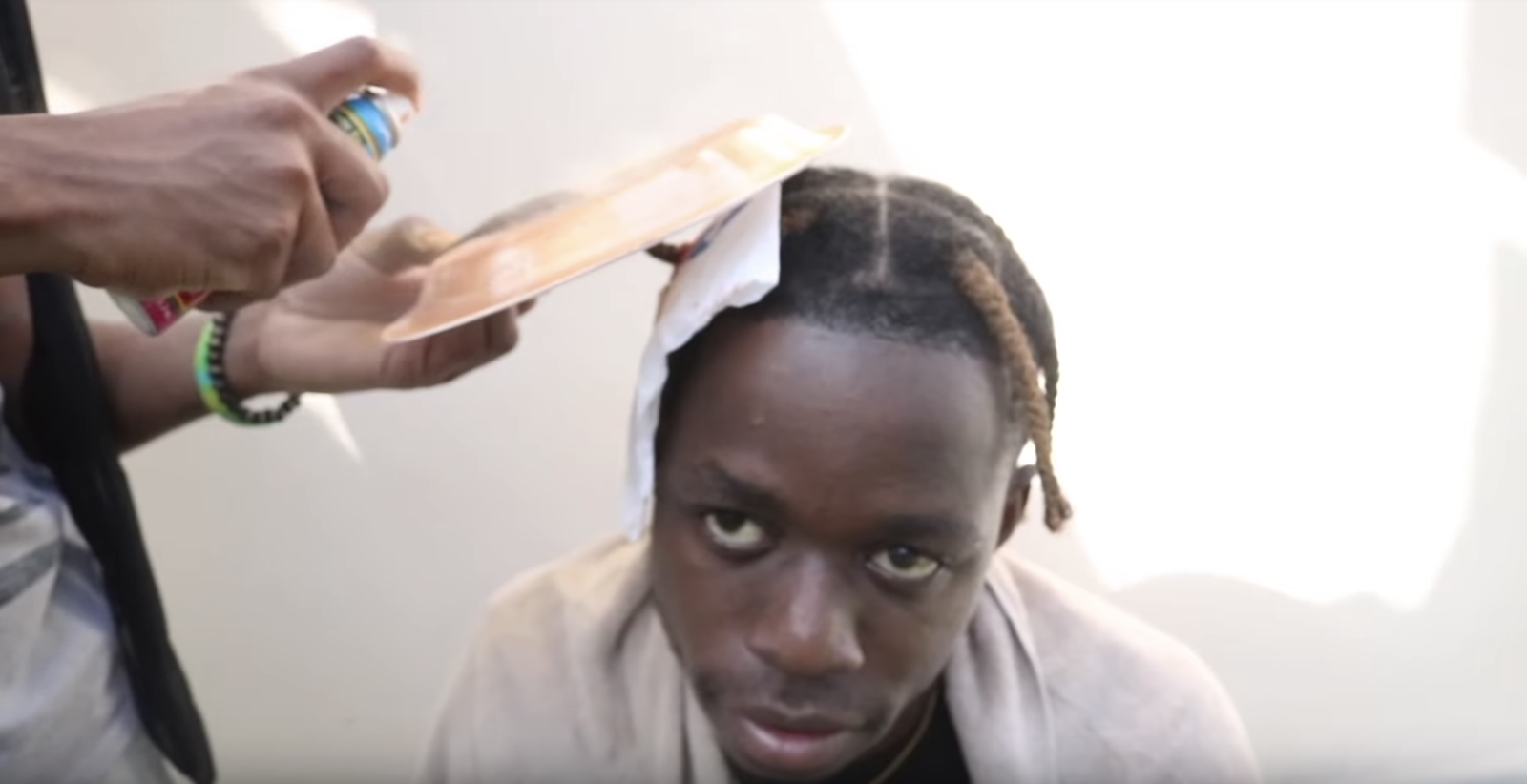 The YouTuber recruited the help of a photographer and a local girl to sneak into a hotel and take paparazzi style photographs.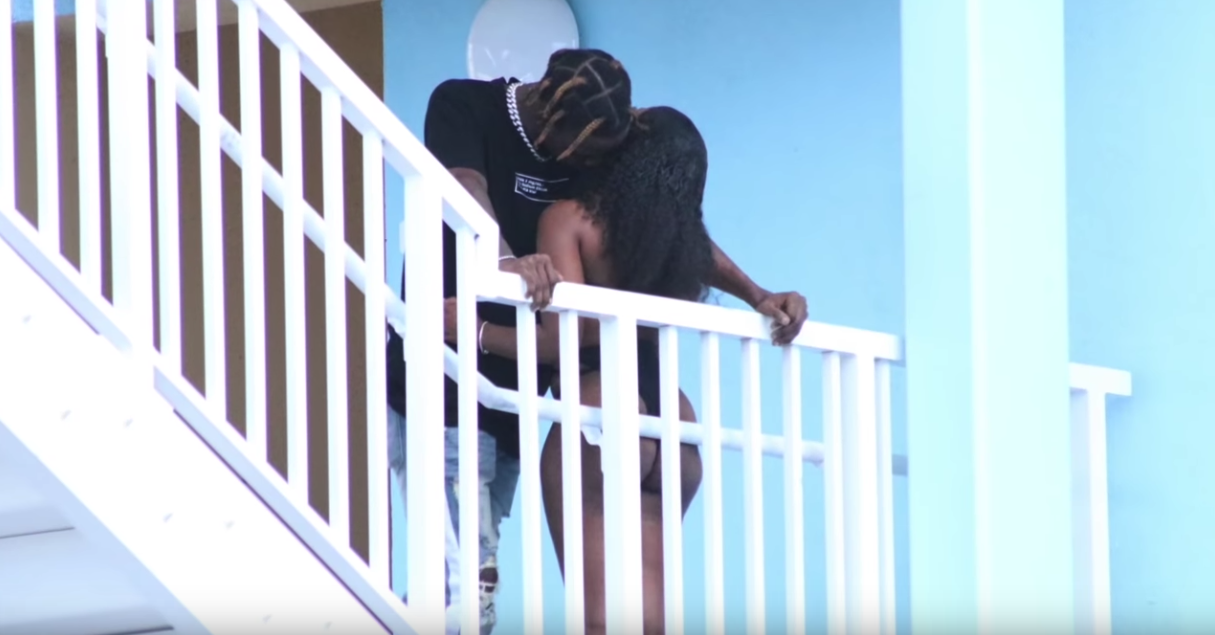 Adam went through his options of over 700 images and carefully selected which photo he felt looked the most convincing before adding a TMZ watermark on photoshop.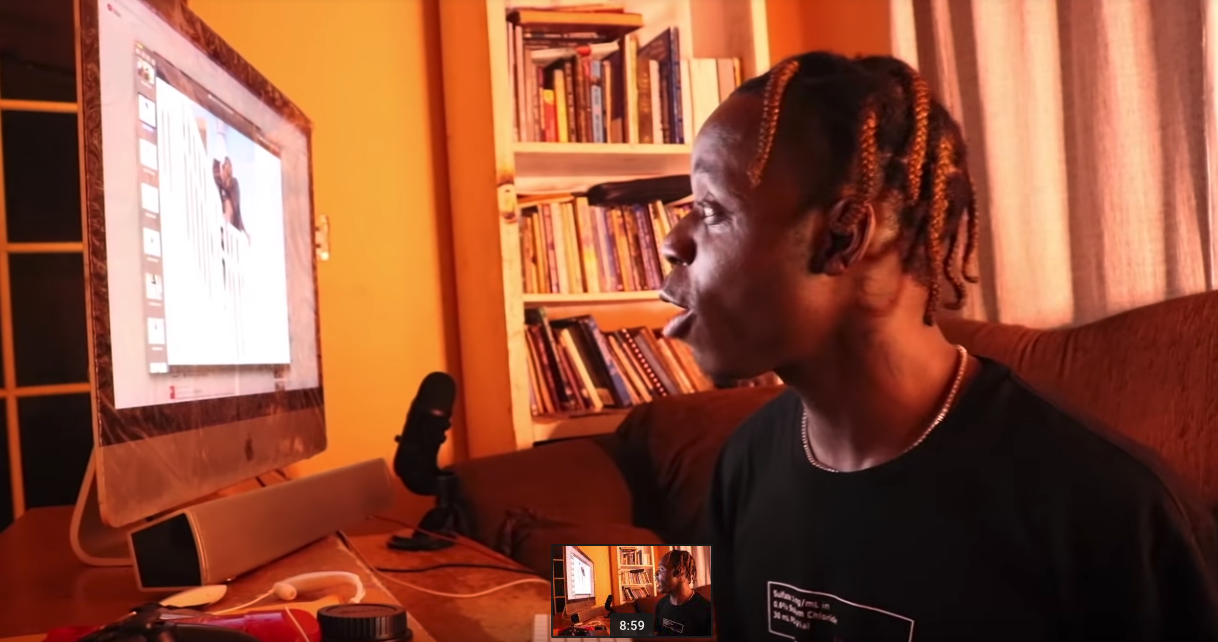 The photo appeared online with the TMZ watermark, giving the impression that the tabloid news site was responsible for the image.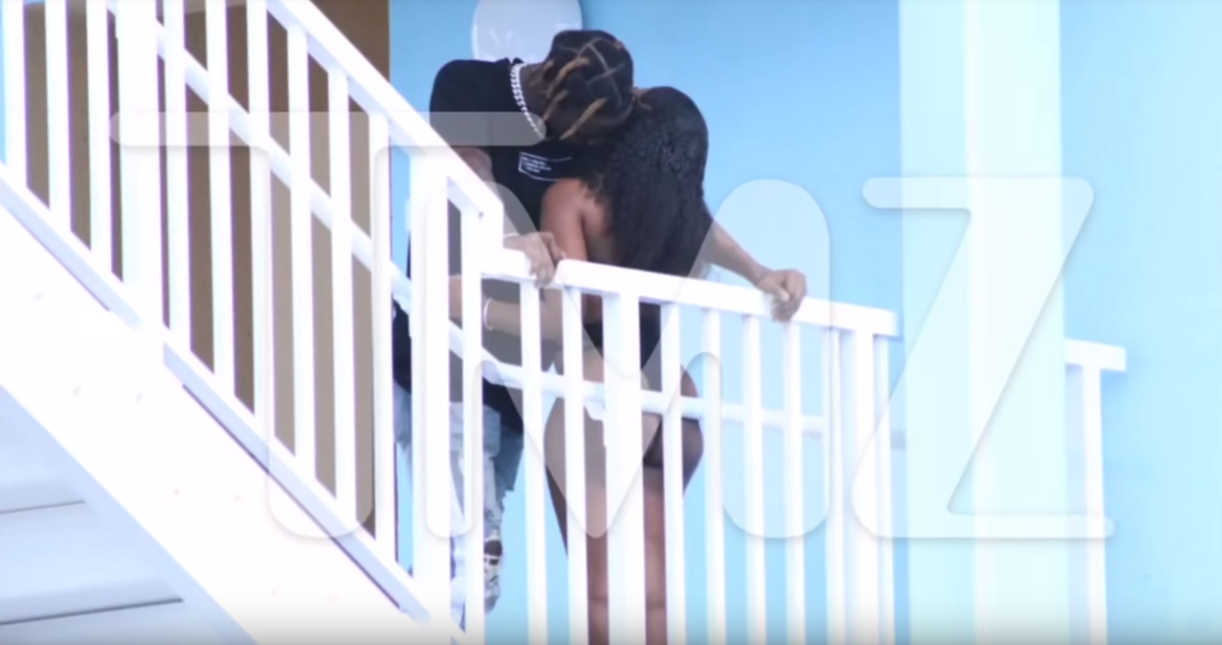 The coverage and buzz generated by the image seemed to satisfy Adam who hoped to see the photo make it to popular Instagram blog page The Shade Room, as well as multiple other platforms that picked it up.
Adam said: "Now y'all see how the world can believe something just because they want to believe it they'll run with anything that entertains them they don't really care about the truth, they don't want to research and stuff like that."
The prankster used the video to also ask for Scott's forgiveness, he said: "Travis Scott if you're watching this bro forgive me bro. You is one of my favourite artists up there, of all time to me, big fan."
Well opinion is divided. Some people think Adam pulled off an incredible prank and made an important point.
But some people share the same sentiments as Kylie and her sisters and don't find the concept amusing.
And some people think that Adam has much bigger problems on the way as a result of his video.
BuzzFeed News has reached out to Christian Adam for further comment.