So pretty much everyone has seen the footage of British prime minister Theresa May serving up her best dance moves at the first stop of her three-day trade visit to Africa.
Rocking her trademark leopard-print kitten heels, the Conservative leader didn't hesitate to "pop and lock" for the cameras as she was serenaded by ID Mkhize students in Cape Town.
In true internet fashion, people online are giving the scene their own little spin with alternative music and it's potentially better than the original.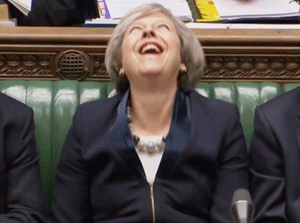 We've got David Brent's "Equality Street", for some culturally appropriated political reggae vibes.
Some classic Quo...
How about some Notorious B.I.G, "Party and Bullshit" to get this trade party started?
And who doesn't love a bit of dubstep while trying to form stronger economic ties in South Africa?
This wouldn't be complete without Kraftwerk's "The Robots" to really highlight Maybot in her finest hour.
Obviously some people weren't impressed...
...but on the whole, she's been applauded for at least giving it a go.
And at least her hosts were impressed.
May will be stopping in Nigeria and Kenya to meet with their leaders as part of a mission to strengthen trade ties and develop economic opportunities with emerging African economies ahead of Britain exiting the EU in 2019.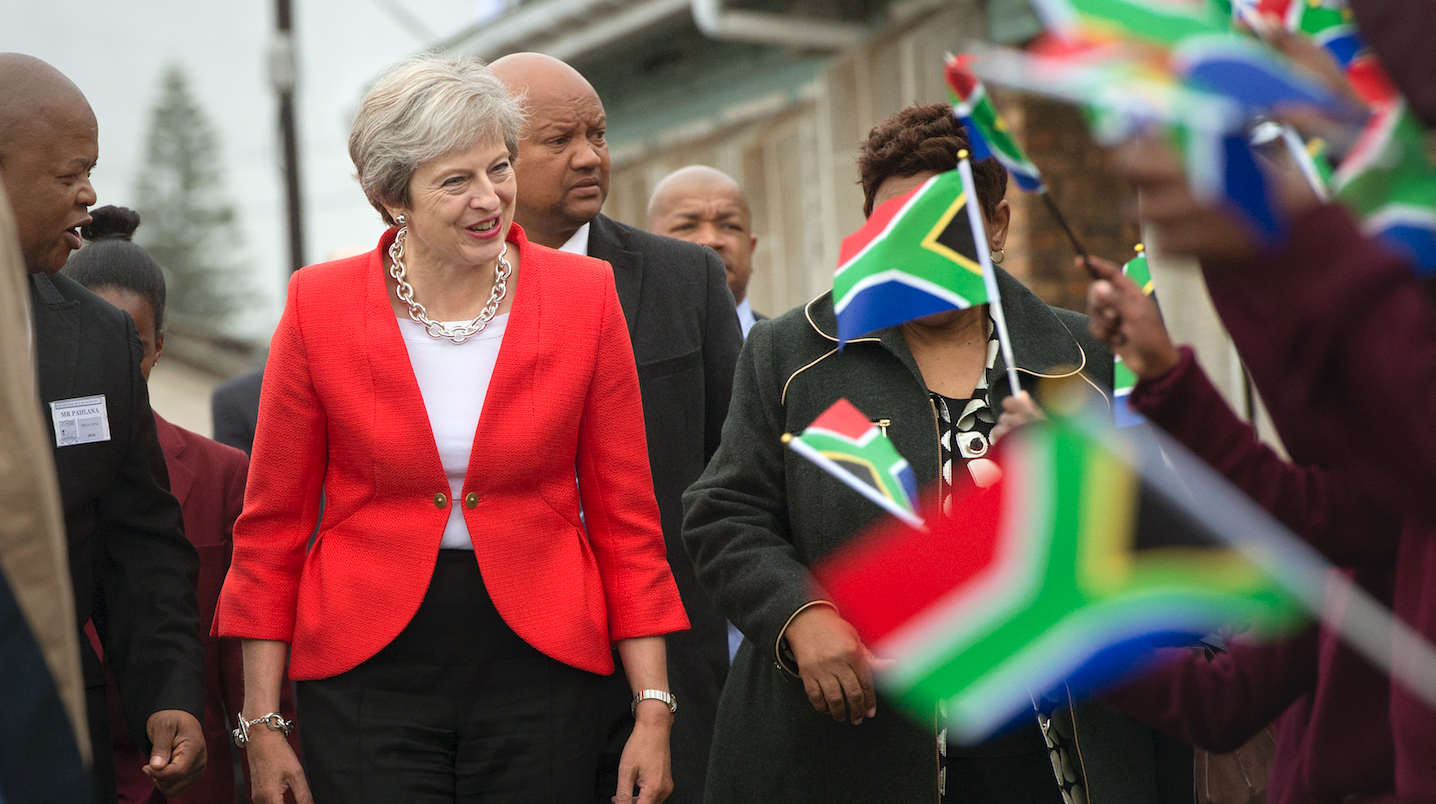 And if she's looking to brush up on her dance moves, maybe this guy can give her a few tips.