Women on Twitter are sharing candid pictures of themselves nursing their "food babies" — and if you've experienced bloating, you can probably relate.
The thread was started by Fatimah Waheeb, a student and influencer from London who shared a picture of herself after a meal.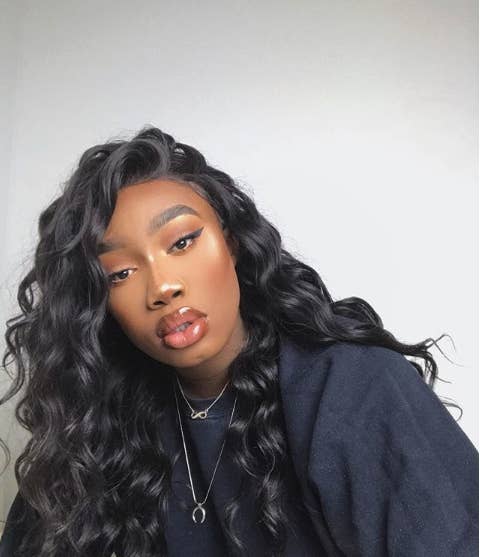 She told BuzzFeed News: "I had just finished eating a bunch of wasabi while watching anime and I realised how bloated I was and I thought it would be funny to share how bloated women can get.
"I wasn't that surprised because I know if I get extremely bloated loads of other women would too and it's nice to know other women get as bloated as I do and pretend to be pregnant!"
Just to clarify, Fatimah is NOT pregnant and there is no elaborate gender reveal to follow.
Her admission that she sometimes imagines her bloated stomach as a pregnancy prompted other women to share their pictures, and Fatimah couldn't be happier.
She said: "It's 2019 and I feel like more women are becoming more accepting about the 'flaws' in our bodies and we're embracing while also making light of it as well and I love it."
And some people have been waiting for this moment.
Friends who bloat together.
A cheeky Nando's baby.
A well-earned belly.
And the entire thread is so pure and comforting.
Congratulations, it's a burrito!🤰🏽