Diggy Simmons' Emotional Instagram Post About His Trip To Ghana Has The Diaspora Relating
"Powerful."
by
,
Say hello to musician Diggy Simmons, the son of hip hop icon Rev Run of the influential group Run DMC. Diggy was amongst a host of Hollywood celebrities who spent the festive season living it up in Ghana.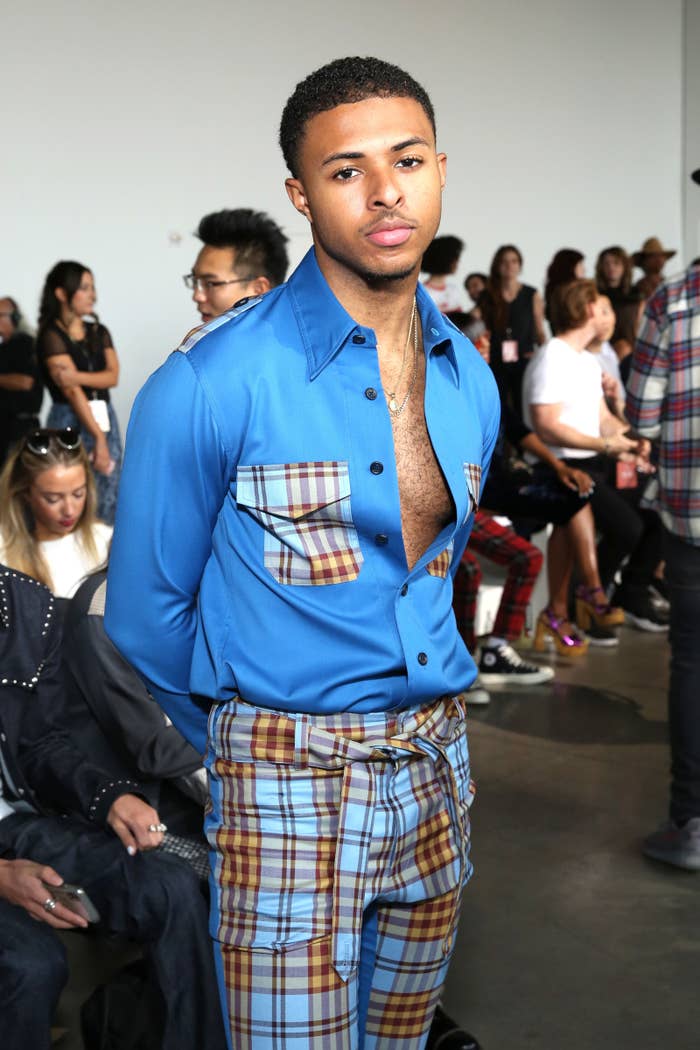 He has been exploring the west African country's beautiful tourist attractions.
Hanging out with some cool kids.
And enjoying the nightlife with some other celebrity pals who also happened to be in Ghana, including Grammy-nominated singer Jidenna.
And he's been having a lot fun.
At the end of his trip, Diggy shared this portrait by photographer Joshua Kissi accompanied with a moving caption that has since gone viral.
The 23-year-old acknowledges that prior to his trip, his ideas about the continent of Africa had been shaped through the media and, to him, its countries had been "branded as less than alluring."
People really liked Diggy's caption.
And feel it rings true to the diaspora.
The photo is part of Ghanaian-American photographer Joshua Kissi's 'Ghana Portraits' series.