The United Kingdom officially became the first member state in the history of the European Union to leave after 47 years of membership. The moment had starkly different reactions across the country.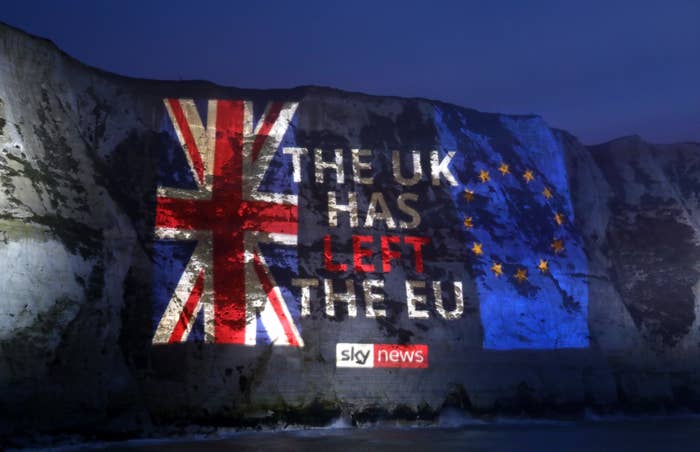 More than three and a half years after a referendum that divided the nation, the country now enters an 11-month transition period during which time the future trade deal between the UK and EU will be negotiated.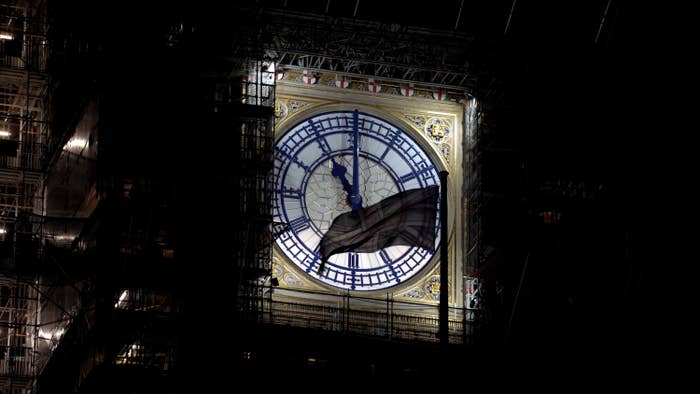 A small group of pro-Brexit supporters gathered in Glasgow for a rally organised by Alistair McConnachie, a former UKIP member who was kicked out of the party for being a Holocaust denier.
Not far from those celebrations, pro-EU supporters embraced each other at a candlelight vigil as part of the "Leave a Light On for Scotland" campaign.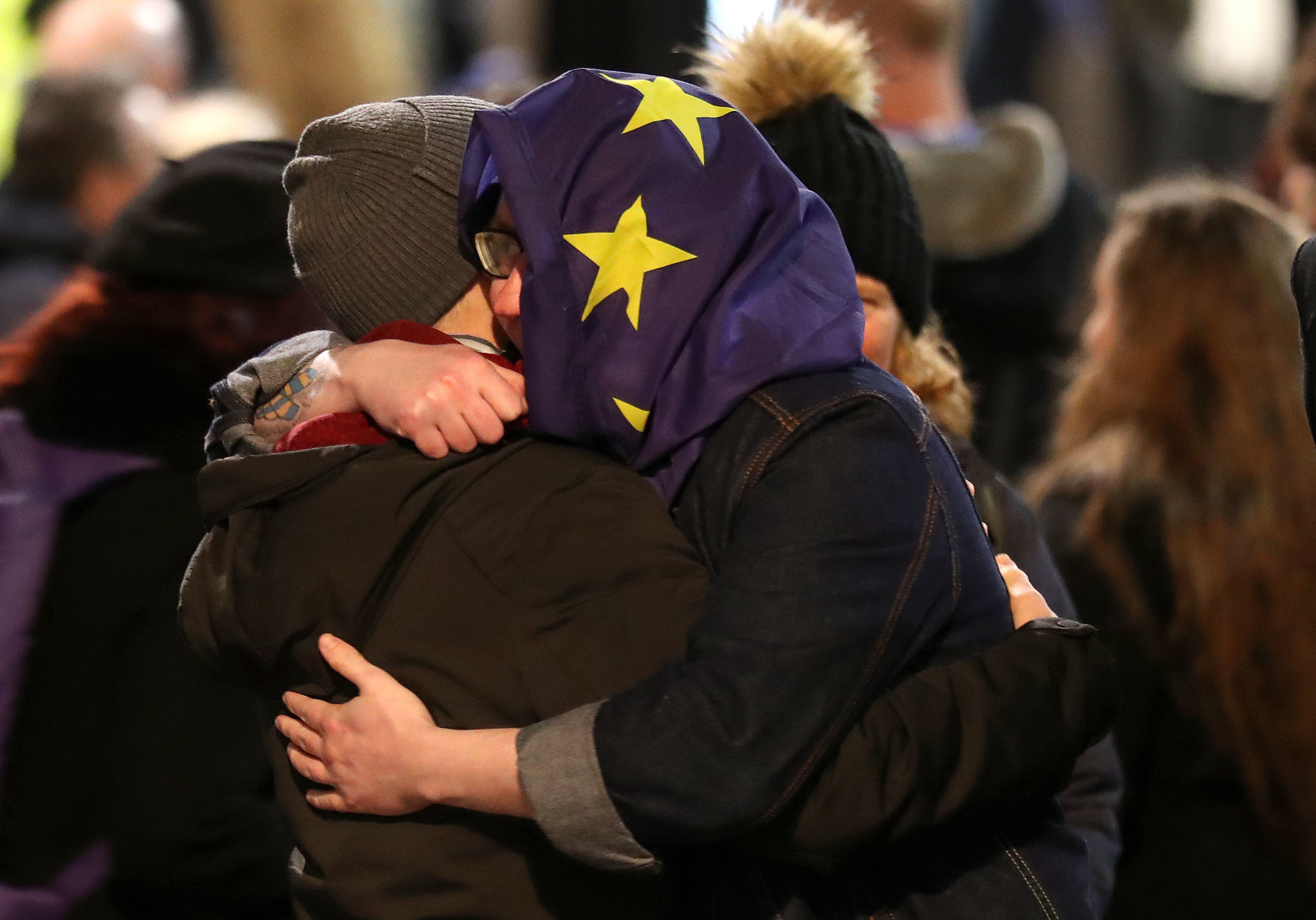 In Edinburgh, a "Missing EU Already" anti-Brexit rally was hosted outside the Scottish Parliament at Holyrood. It was organised by the Edinburgh Yes Hub, which backs Scottish independence.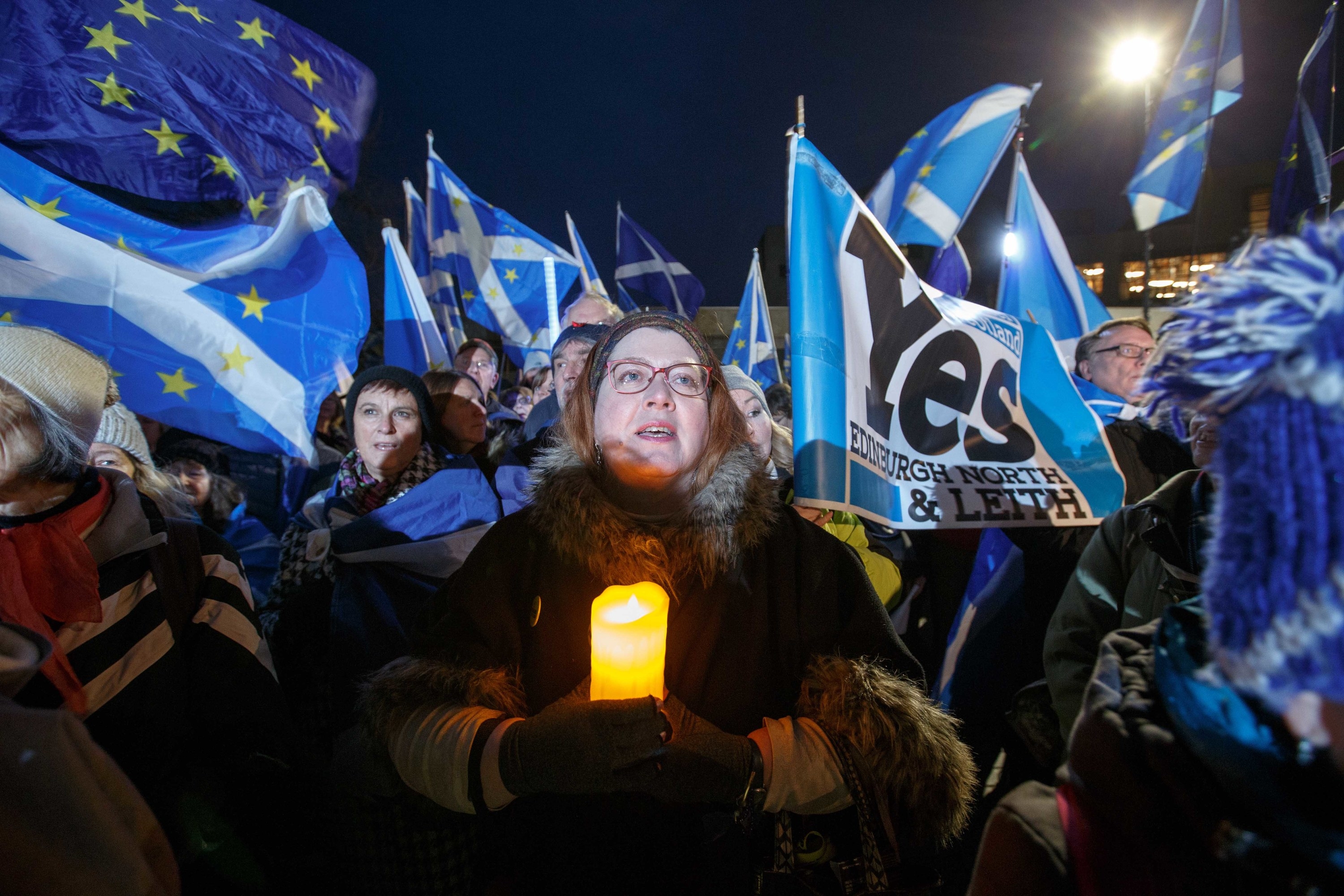 On the border at Carrickarnon, Northern Ireland, activists from Border Communities Against Brexit gathered around a fire to protest.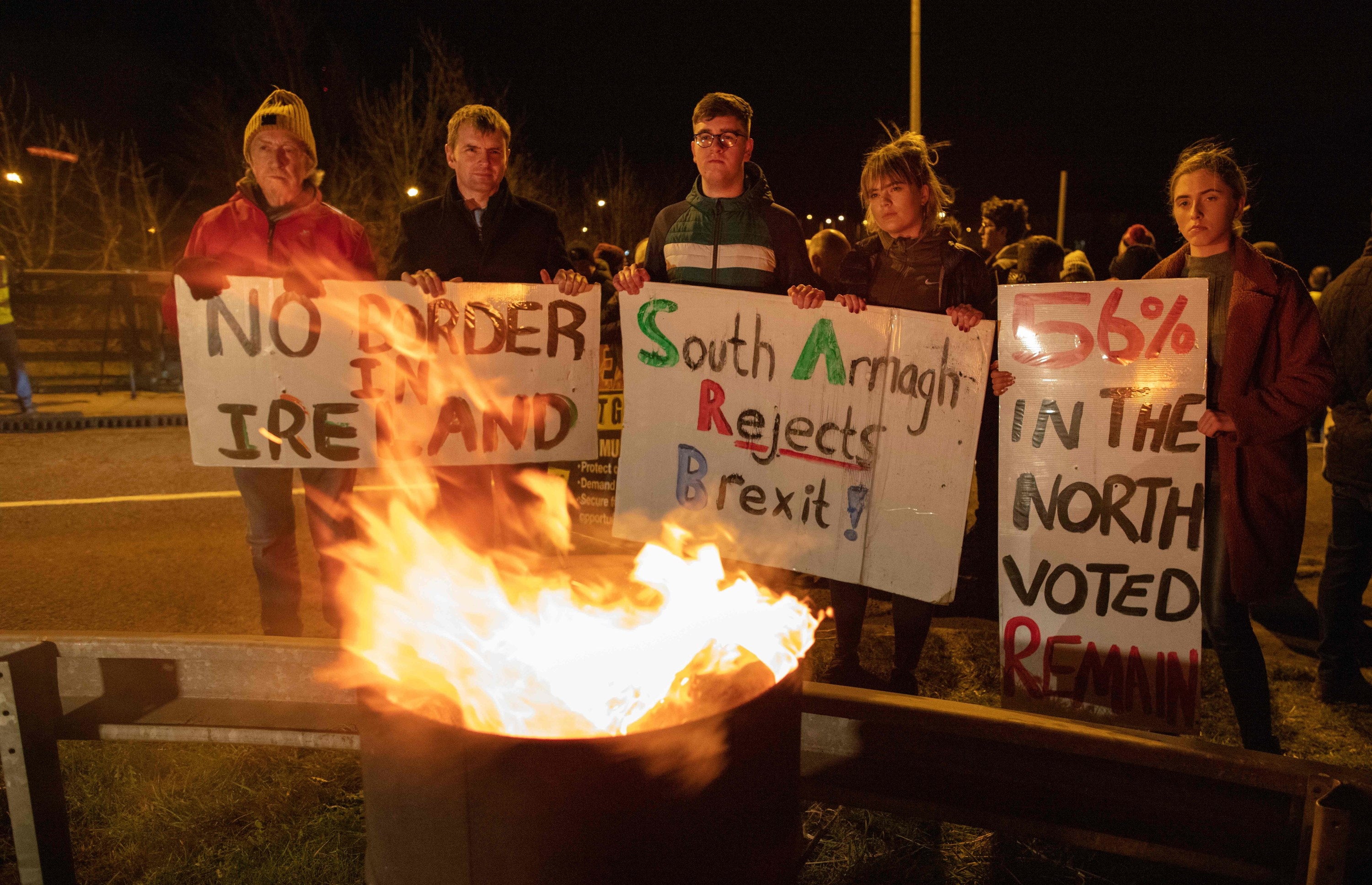 Elsewhere in Northern Ireland, pro-Brexit supporters gathered outside Stormont in Belfast to celebrate the occasion.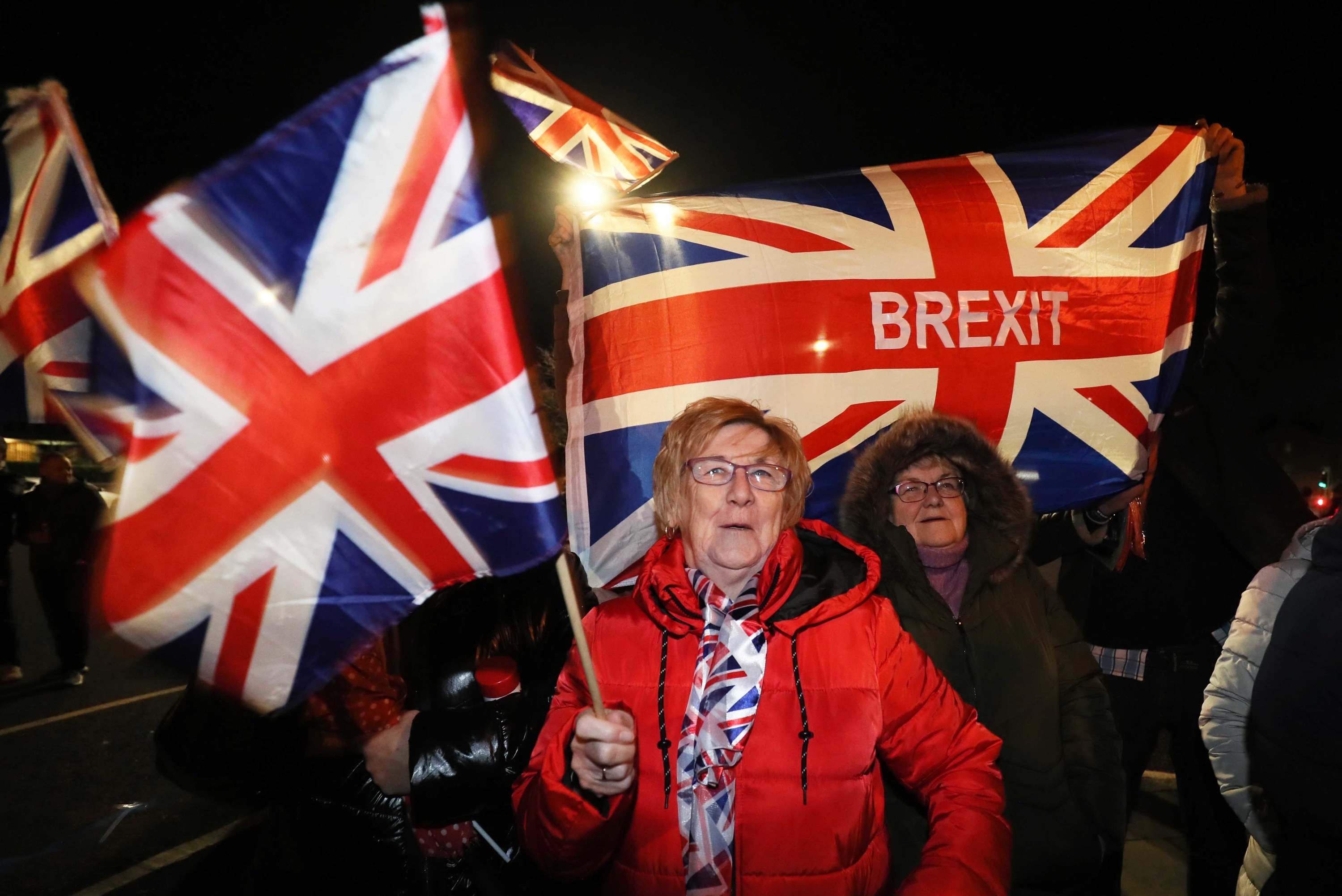 A candlelight vigil in Cardiff, Wales, was attended by Remainers of all ages.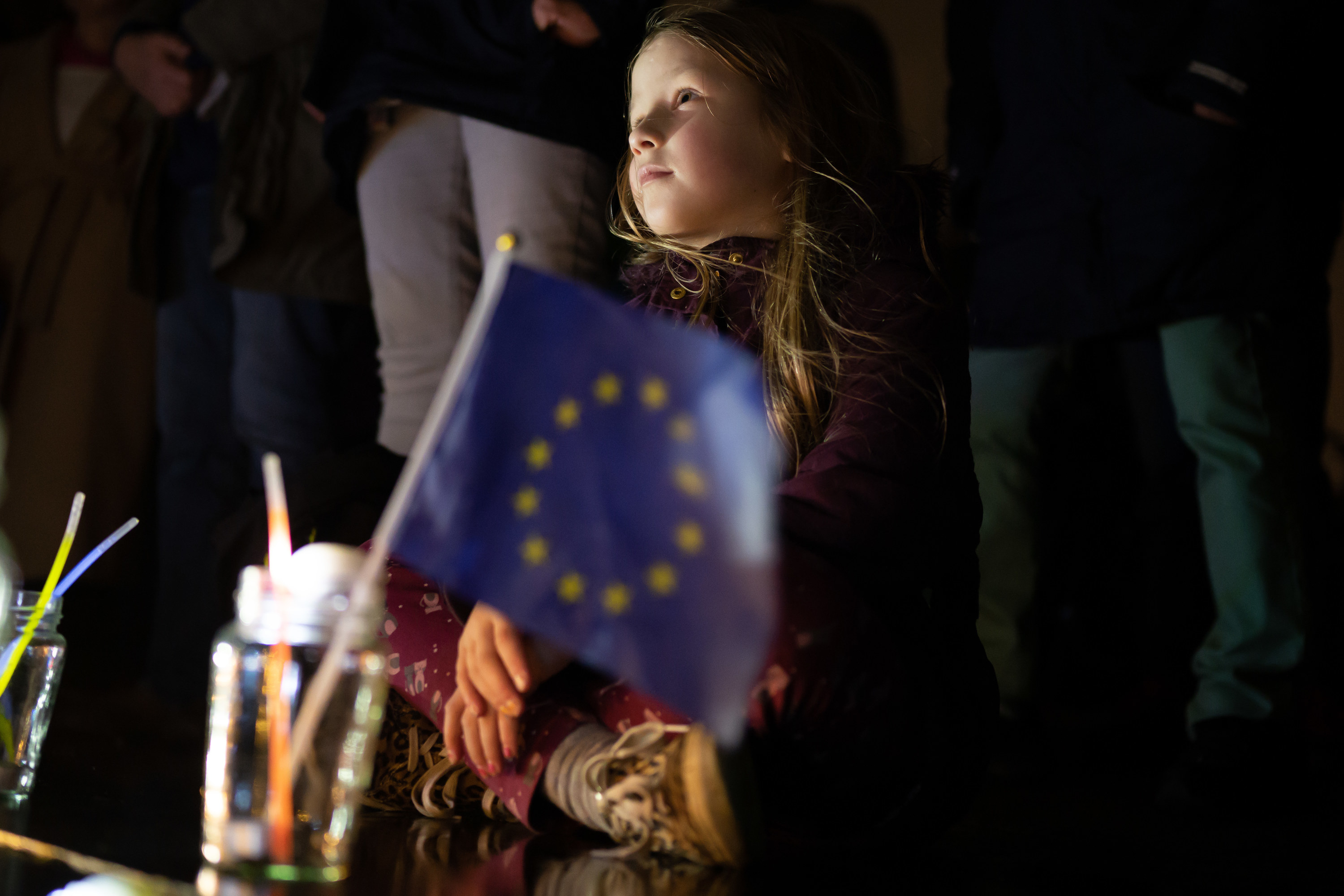 The EU flag was removed from the Senedd, home of the National Assembly for Wales.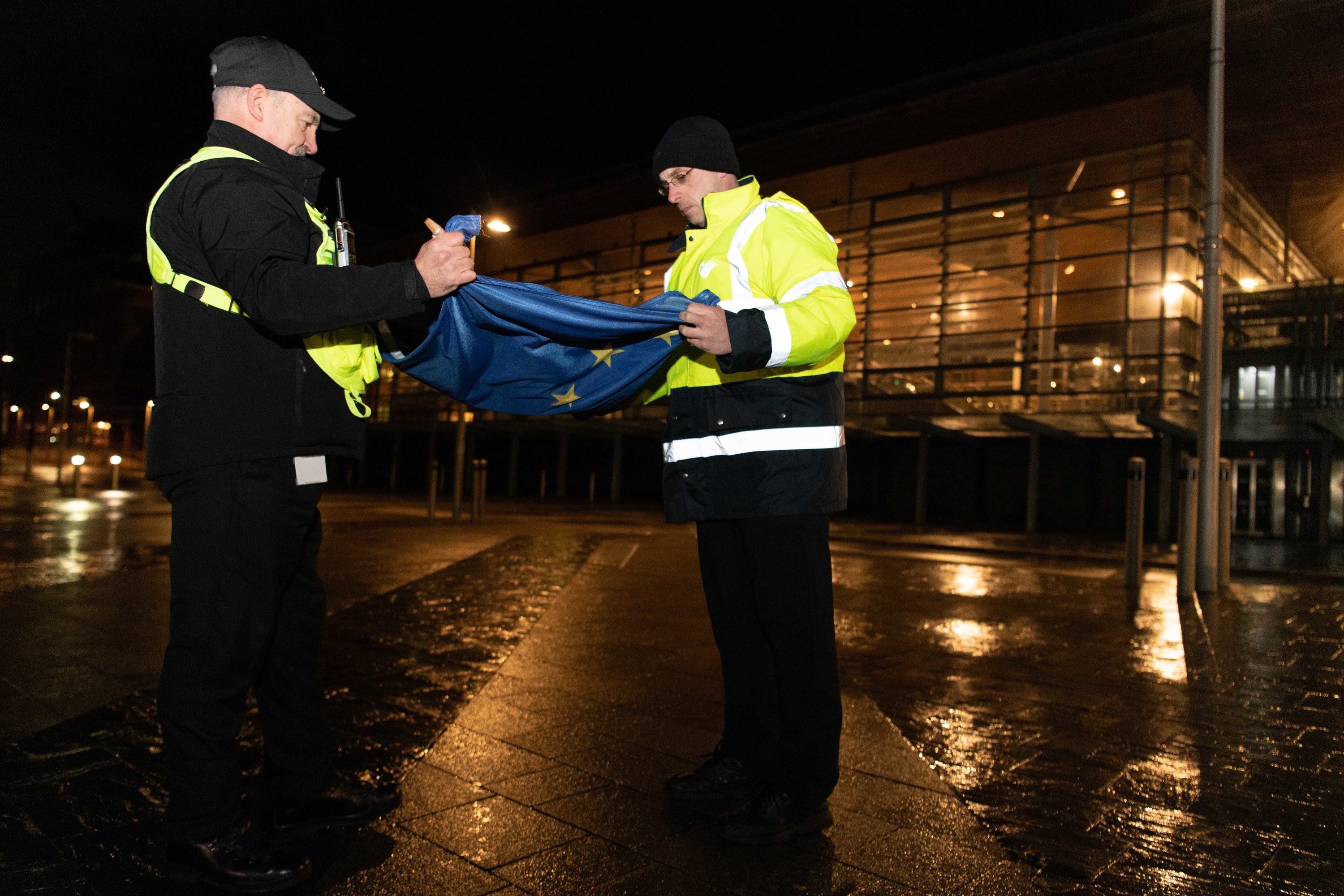 A social club in Warrington, England, was among many to host its own private celebrations.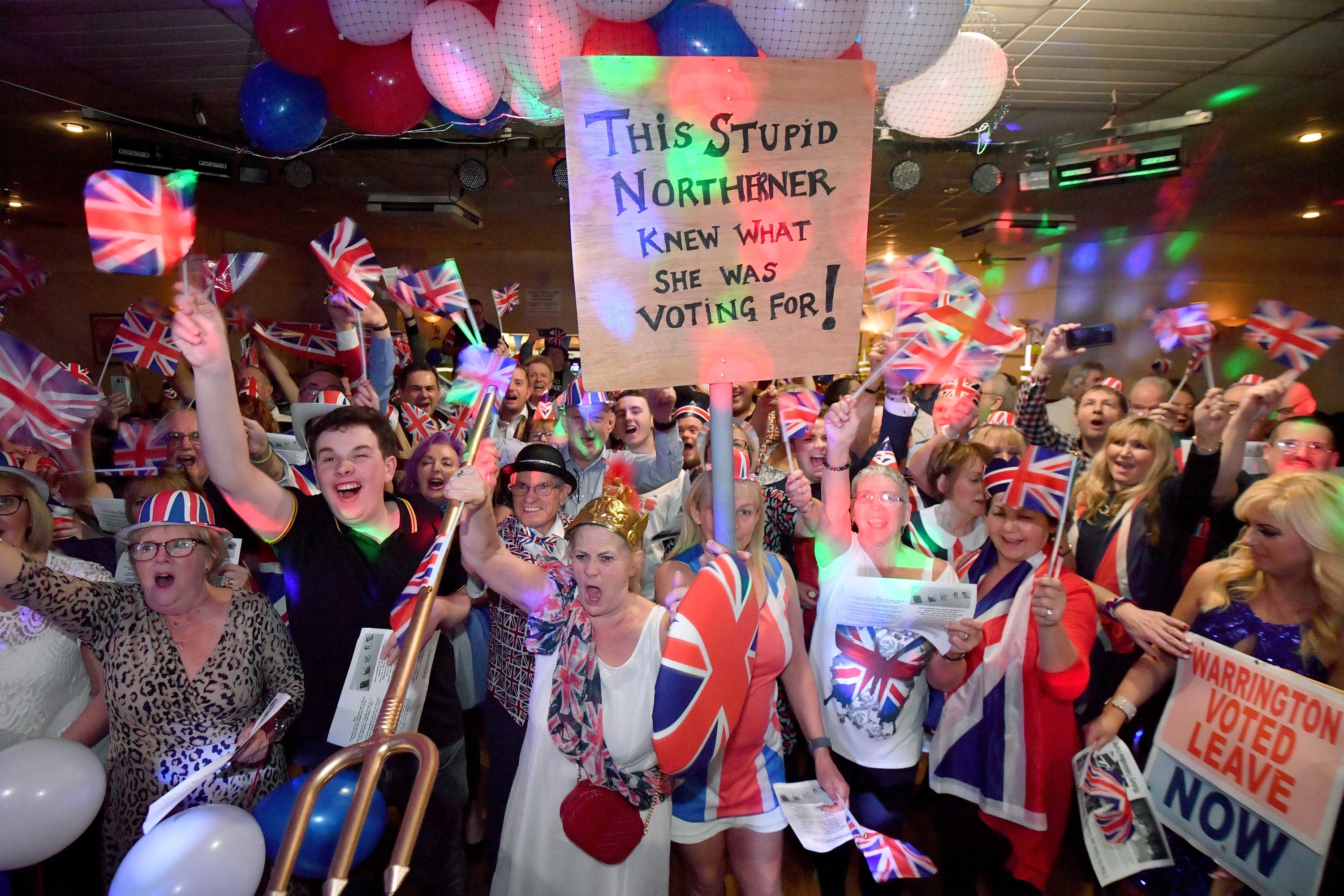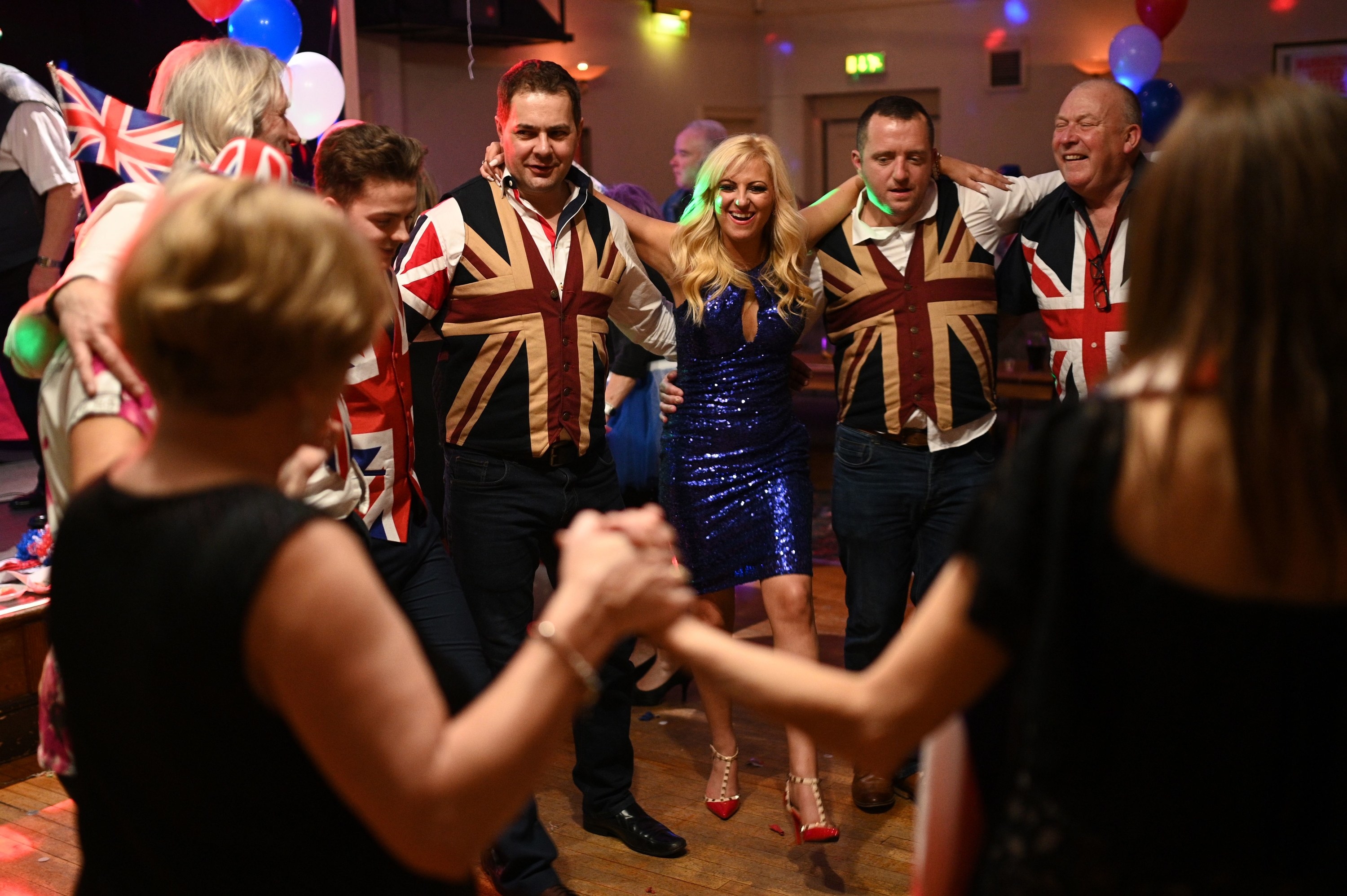 In London, a Brexit day celebration organised by Leave Means Leave brought thousands of Brexiteers to Parliament Square.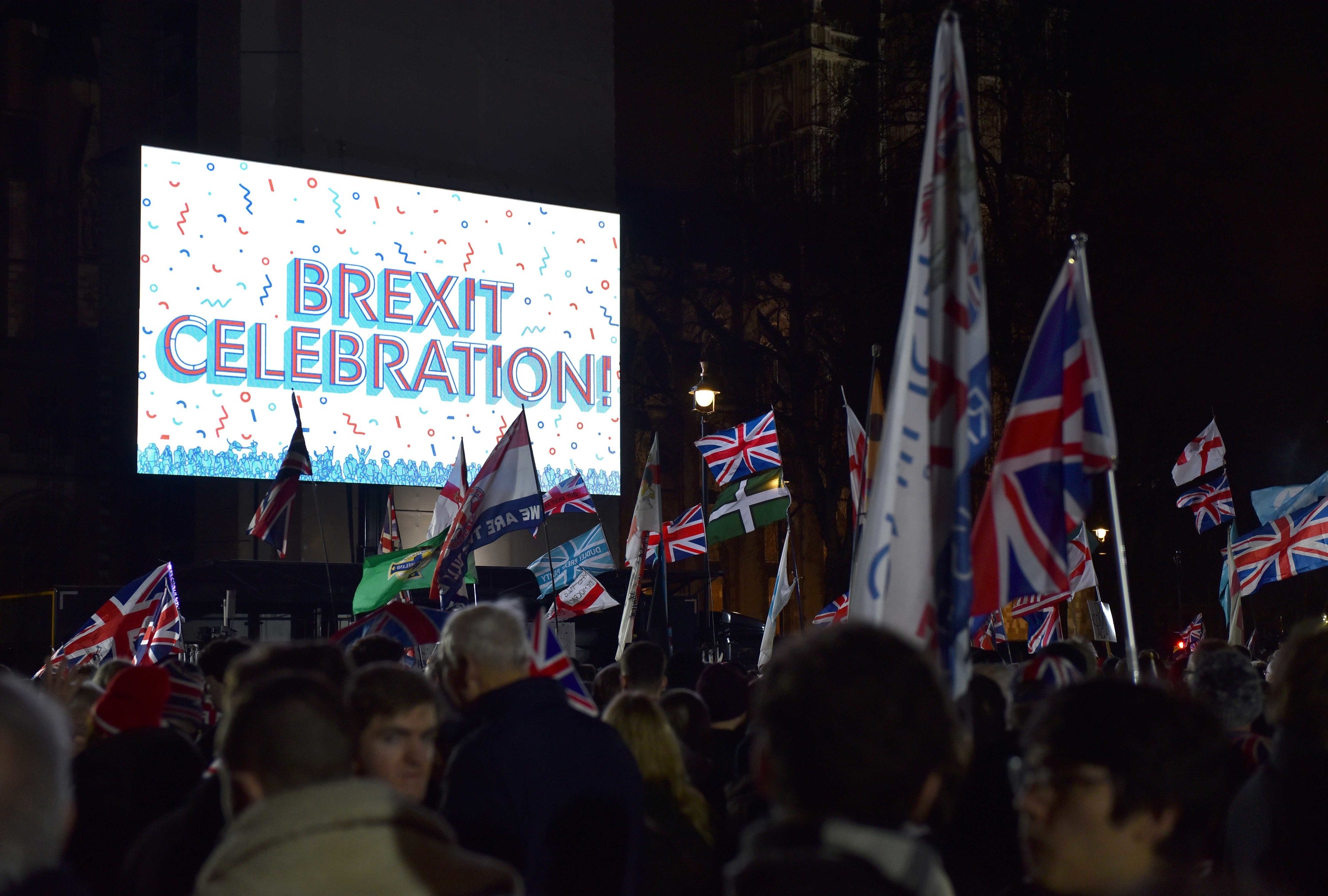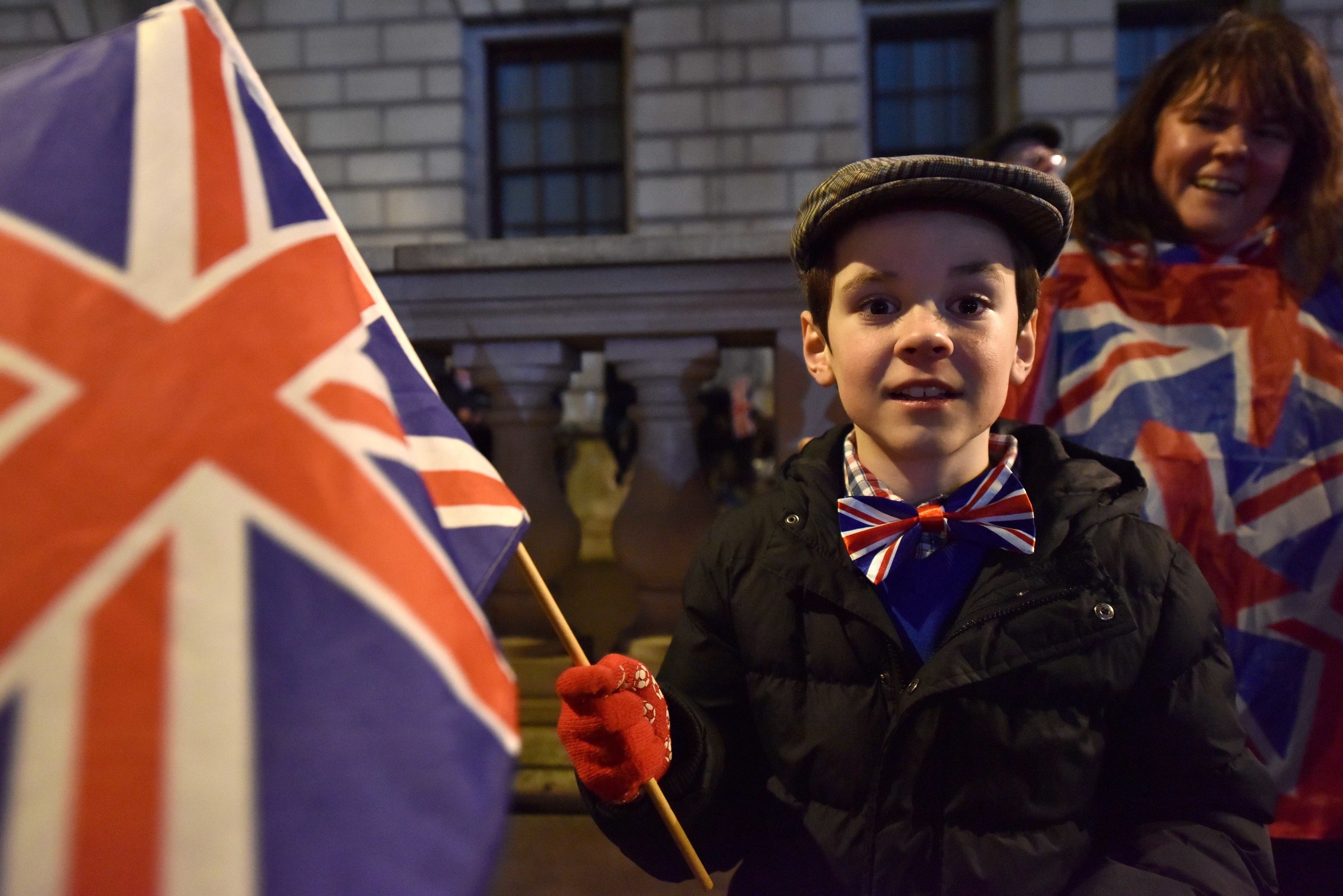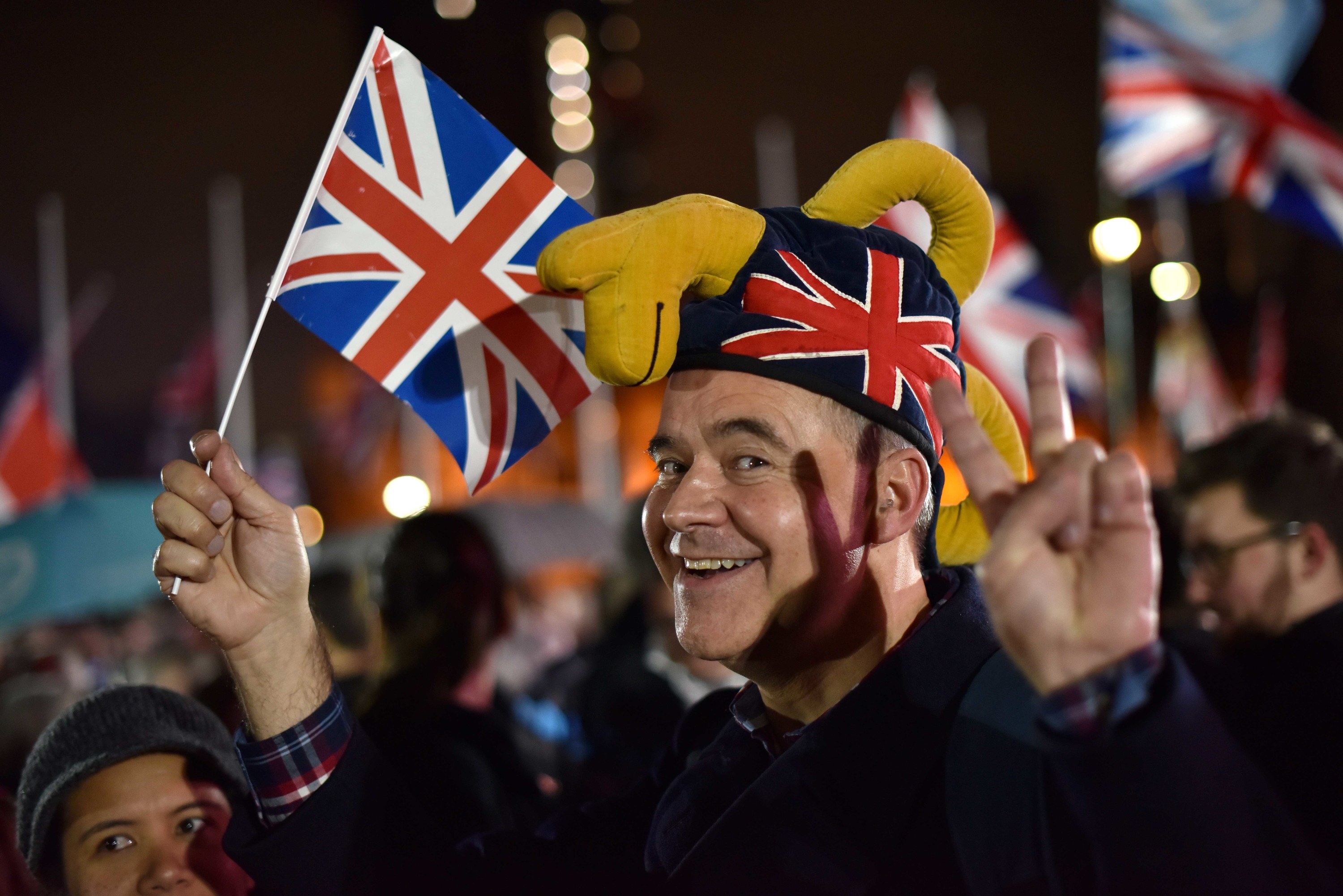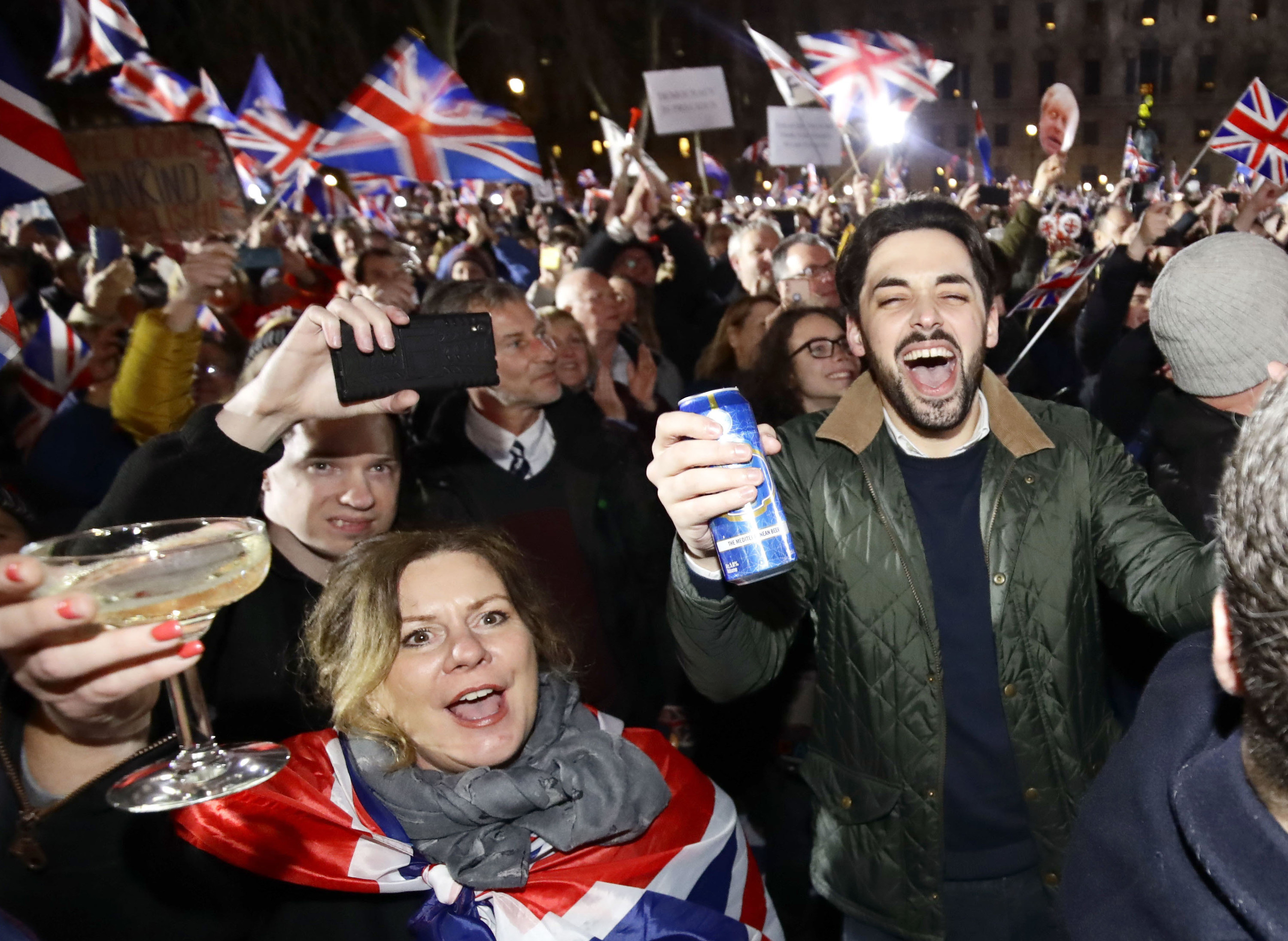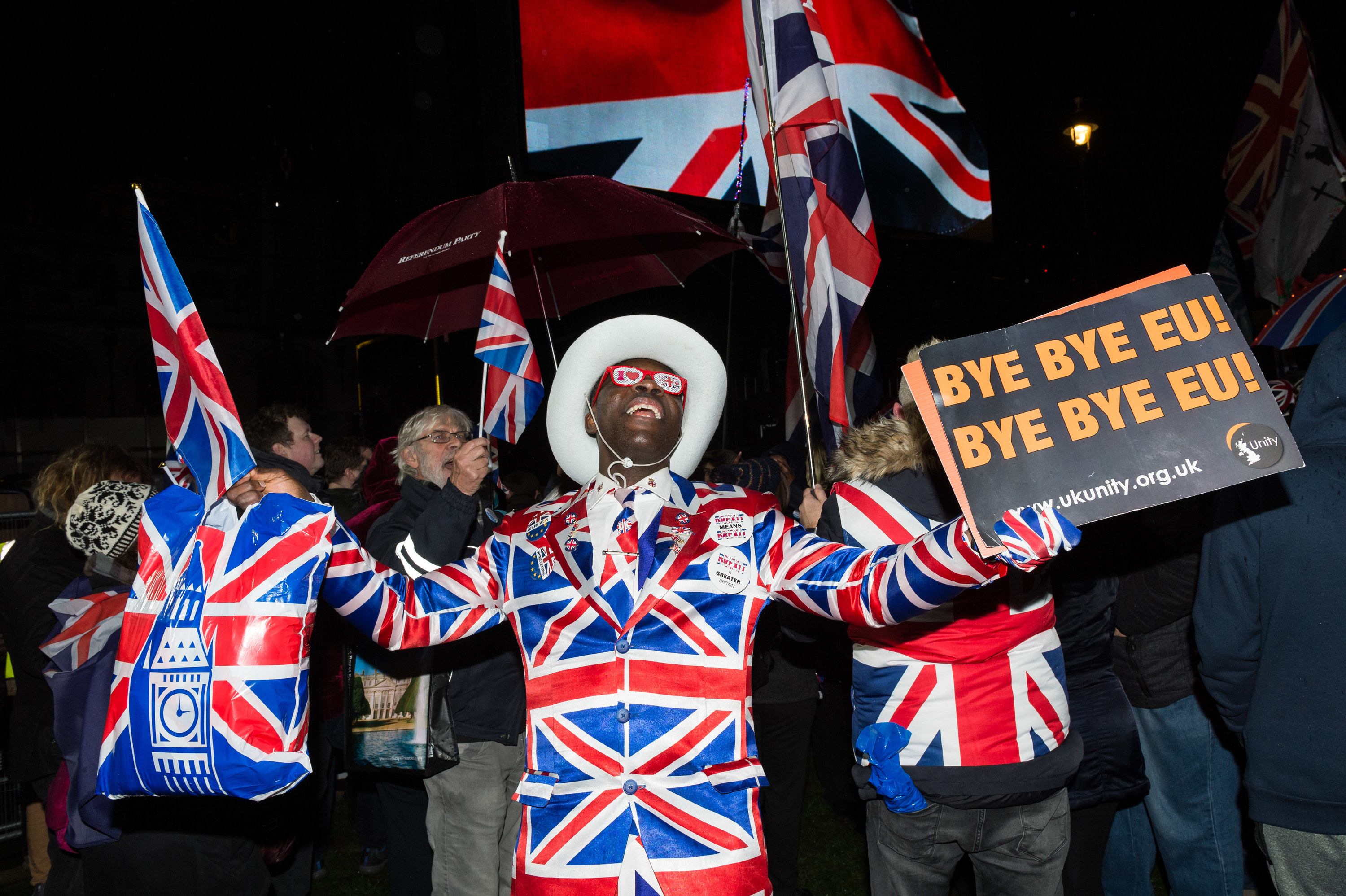 Earlier in the day, a group of pro-EU supporters demonstrated outside Europe House.