A 5-Year-Old Wrote A Letter To An Elderly Neighbour To Make Sure He Was OK During The Coronavirus Lockdown And What Happened Next Is The Sweetest Thing
"I have drawn you a rainbow to remind you that you are not alone."
This is Kiran. She's a 5-year-old from Wolverhampton, UK, who wrote letters to some of her elderly neighbours to check in on them during the coronavirus lockdown — and one particular exchange has now gone viral. After some brainstorming, Gurpreet says Kiran thought it would be a great idea to reach out to their elderly neighbours and that she ended up posting out nine letters.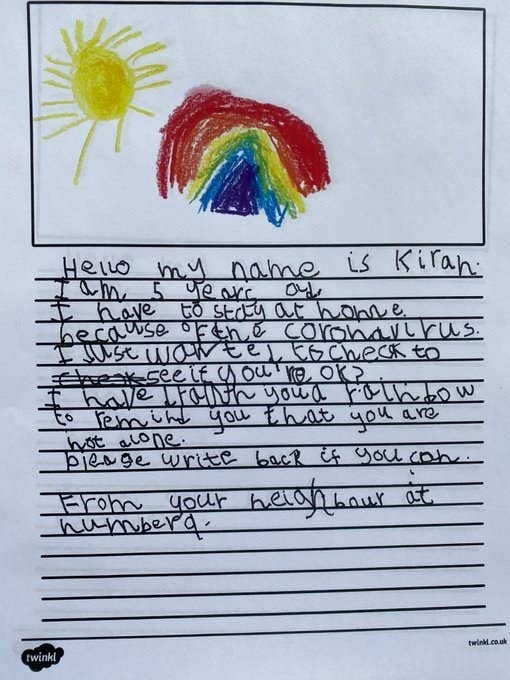 One recipient was 93-year-old Ron who lives at number 24. He was so moved by Kiran's letter that he wrote back.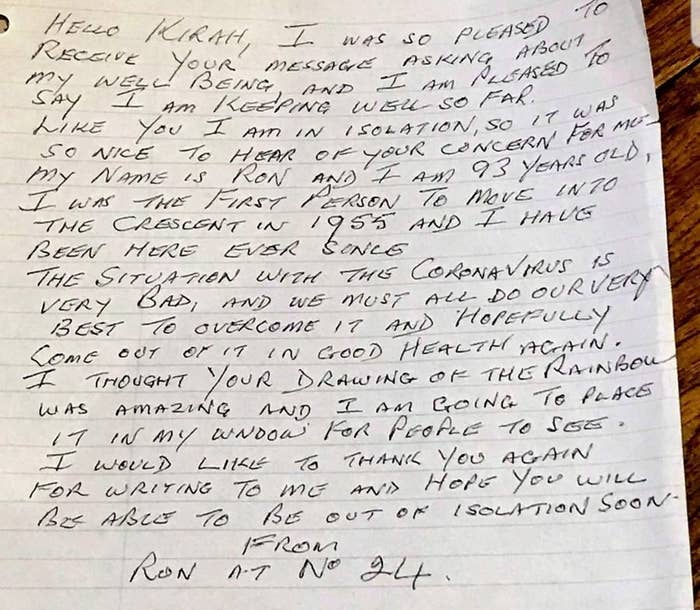 Ron's granddaughter Louisa Smith, 23, shared photographs of their letters on Twitter, and they've now gone viral. She told BuzzFeed that her grandfather had been a "little overwhelmed with it all", but was glad that he had "made people smile."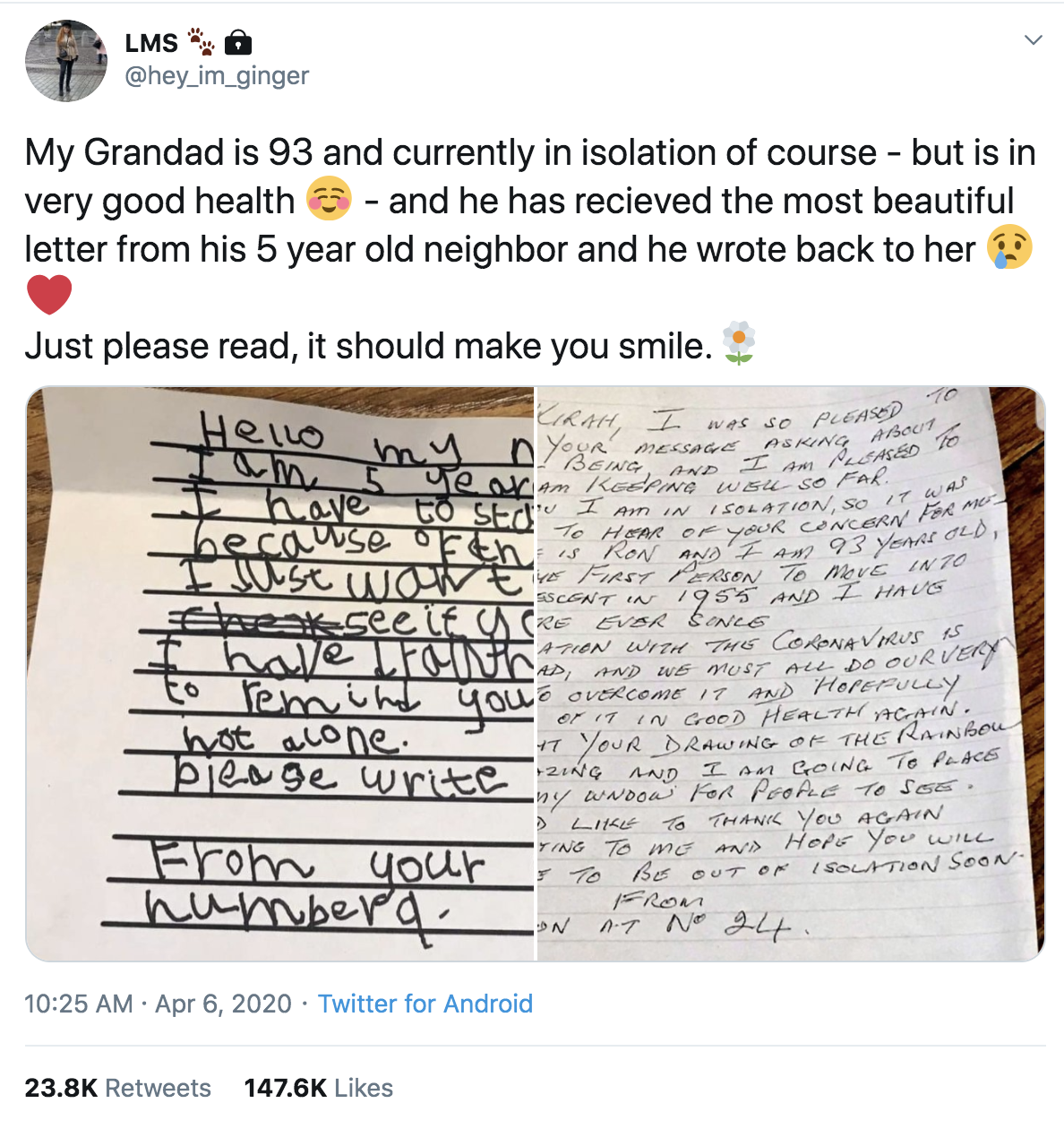 Kiran has also been applauded for her warm gesture by people all over the internet, and her mum hopes other people will now feel inspired to write a "rainbow letter."
While the two families weren't the closest to begin with, their viral moment has created the perfect opportunity to build a friendship.