1.
Henrik Lundqvist / Superman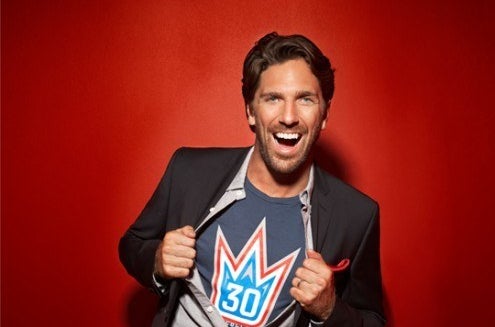 By day, both Hank and Clark can be seen decked out in their suits, looking dapper and stylish. By night, however, when game time arrives, these two are simply the best out there. Like Superman, Lundqvist is a born leader, with superhuman vision and the ability to block pucks like a brick wall. While the Cup has been elusive, Hank's out to prove it's not his kryptonite.
2.
Ryan McDonagh / Captain America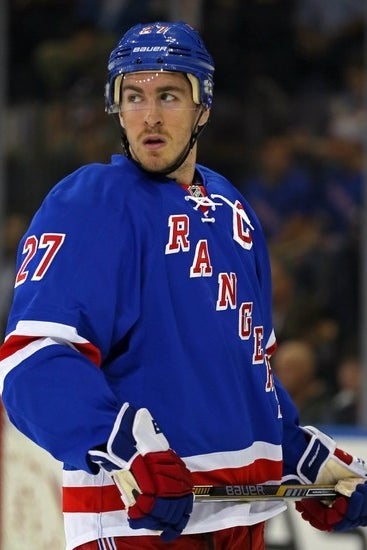 He's the Captain. He's from America. The Rangers are led by one of the league's best on the blueline.
3.
Mats Zuccarello / Ant-Man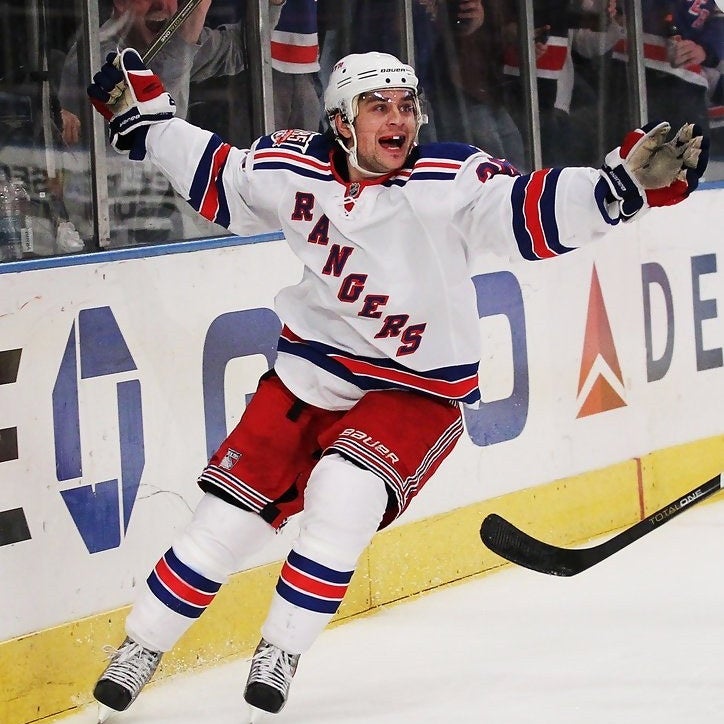 Who says big things can't come in small packages? Despite being one of the shorter players on the ice, Zucc always sets the bar for grit and toughness.
4.
Dan Girardi / Iron Man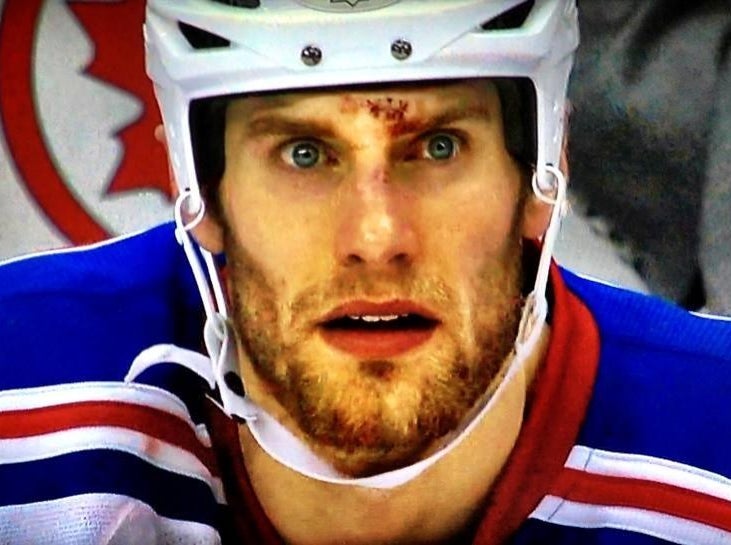 Tony Stark wears a suit of armor to protect him against any dangers, transforming him into Iron Man. Dan Girardi wears the same equipment as any other player, yet seems completely indestructible to flying pucks, high sticks and big hits. You can always rely on G to shake off a stinger and get the nod to guard the league's top skaters.
With his hammer, Thor can harness the elements of a storm, including lightning, and you'd have trouble finding a better word to describe Hagelin's speed on the ice. But really, it's all about the flow. Look at the mops on these guys...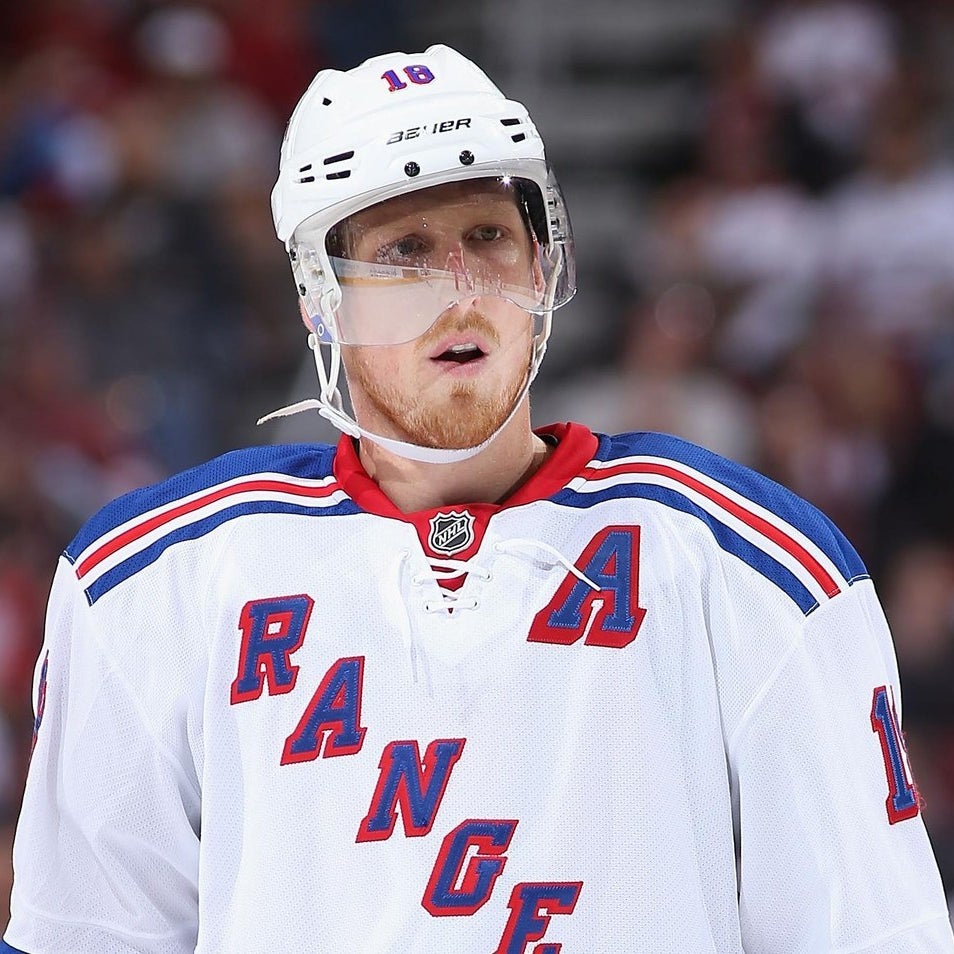 Both rely on the visors they wear over their eyes, and it's great to see that a gruesome injury isn't slowing Staal down. He's still one of the sharpest true defensemen in the NHL.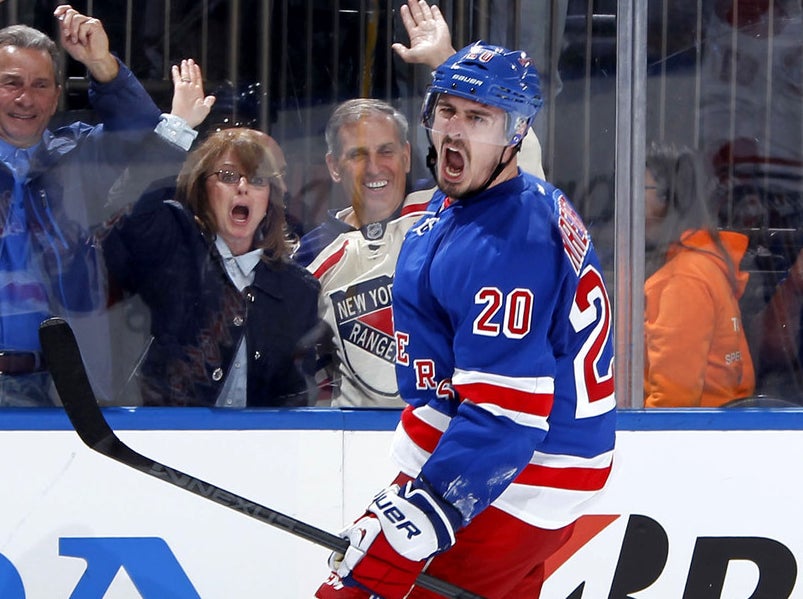 Because it's playoff time, and there's no better word to describe Chris Kreider than "BEAST."
8.
Martin St. Louis / Professor X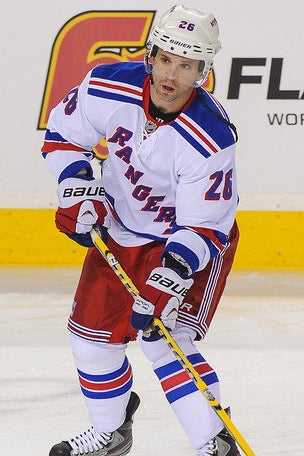 Although he's the oldest of the bunch, you'll never question his intelligence and ability to inspire his teammates.
9.
Derick Brassard / Doctor Strange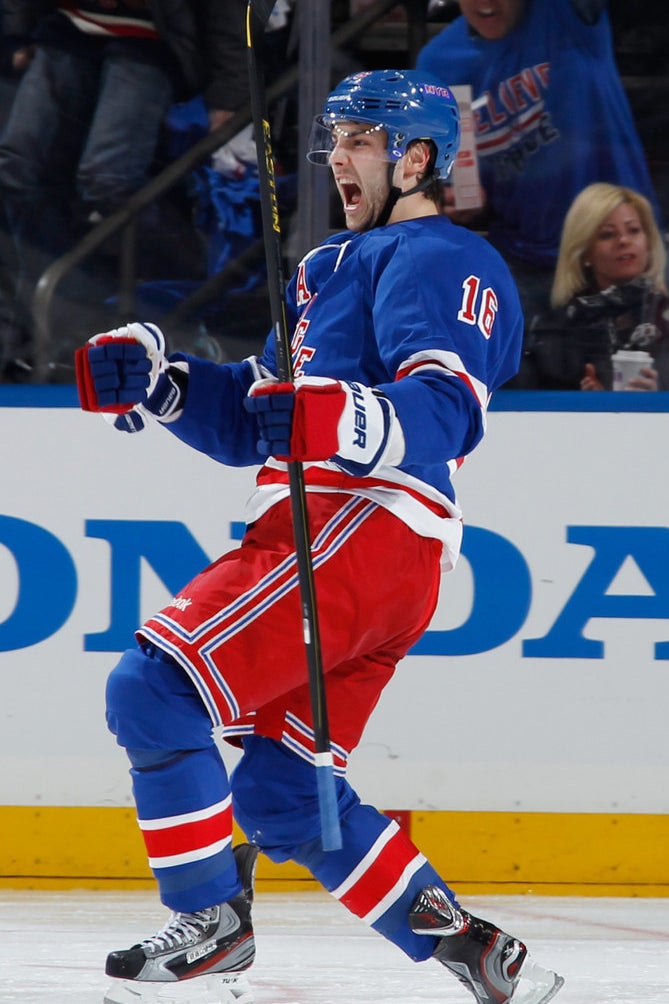 Brassard has been called "The Wizard," and rightfully so. Like Doctor Strange, he's a magician, but Brass works wonders with a puck, making some of the best passes you'll see. His playmaking ability is truly the work of a sorcerer.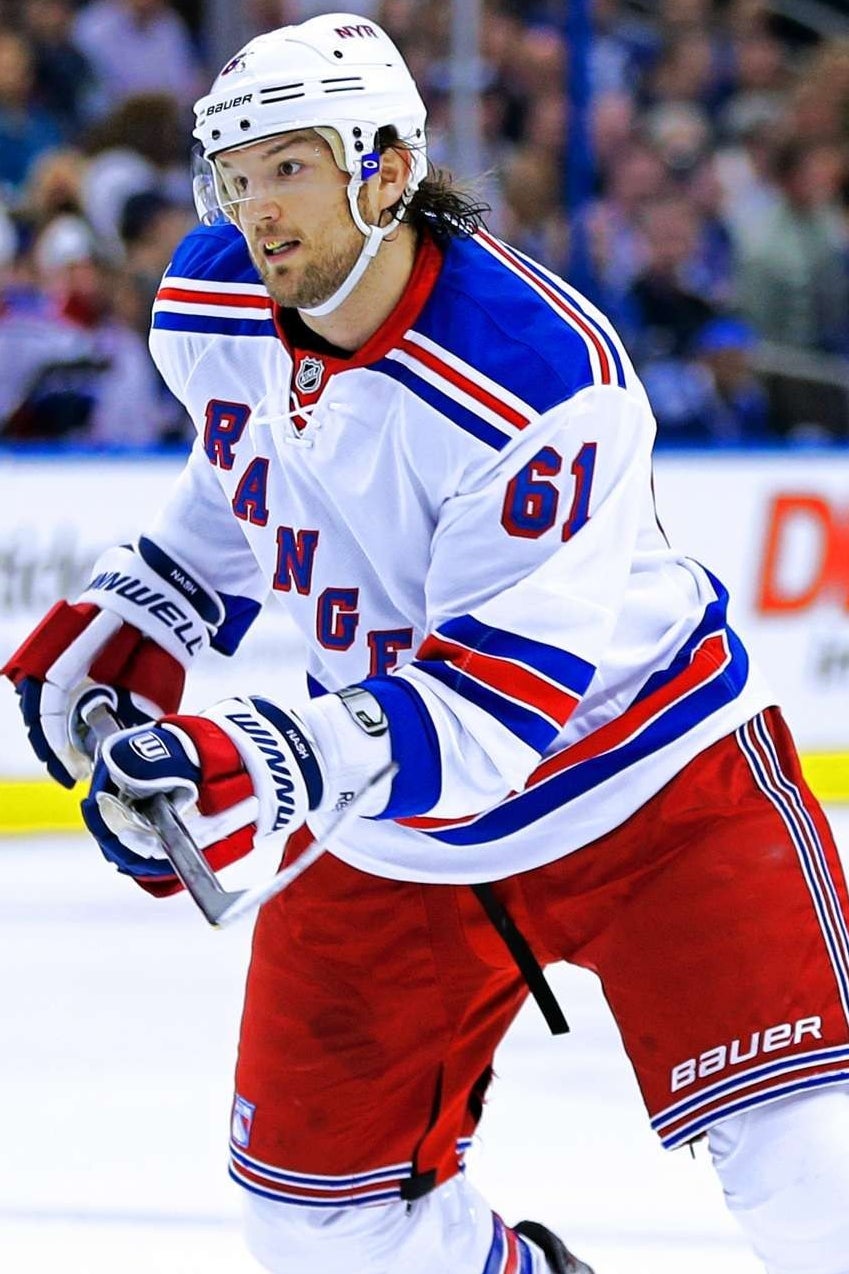 Batman has a tool for everything. Rick Nash seems to have the same. Whether working the power play, killing penalties or blocking shots, Nash seems to have all the tools of an all-around hockey player.
11.
Dominic Moore / Nick Fury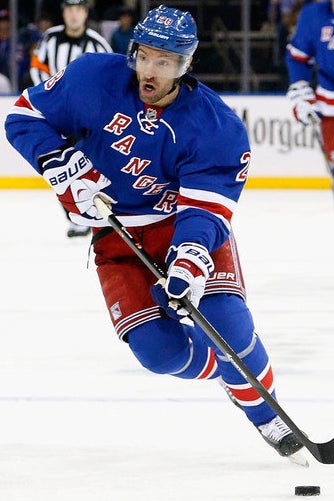 Fury is a veteran, and as the director of S.H.I.E.L.D., is the epitome of a leader. Dom Moore is the same - he's been on a handful of teams, but no matter where he goes, he always make an impact playing every shift with tenacity and backbone.
12.
Derek Stepan / Hawkeye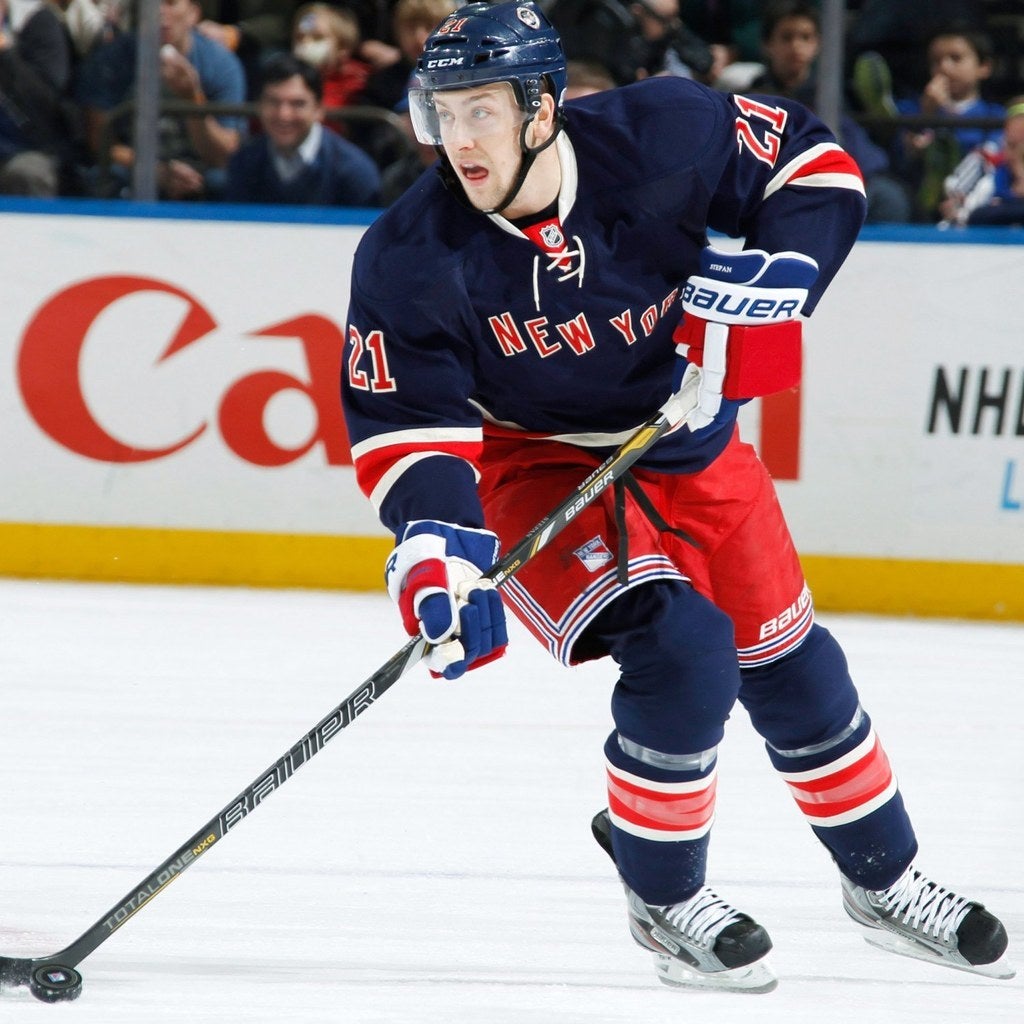 Let's face it: Stepan will never be the fastest skater on the ice. Just as Hawkeye (who has no superhuman powers) had to develop his skills, so has Step. The two are both expert marksmen, which Stepan has illustrated with his crips cross ice passes and laser wrist shots.
13.
Kevin Hayes / Mr. Fantastic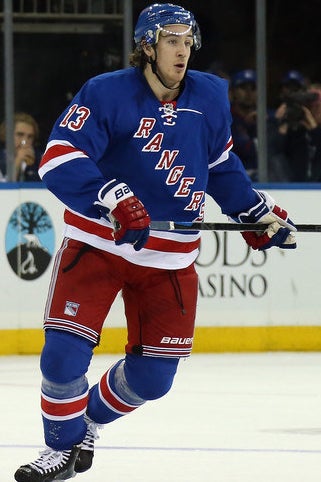 Mr. Fantastic has the power of elasticity. Similarly, as the tallest skater on the Rangers roster, Hayes has the reach and control to keep pucks away and extend plays.
14.
Jesper Fast / The Flash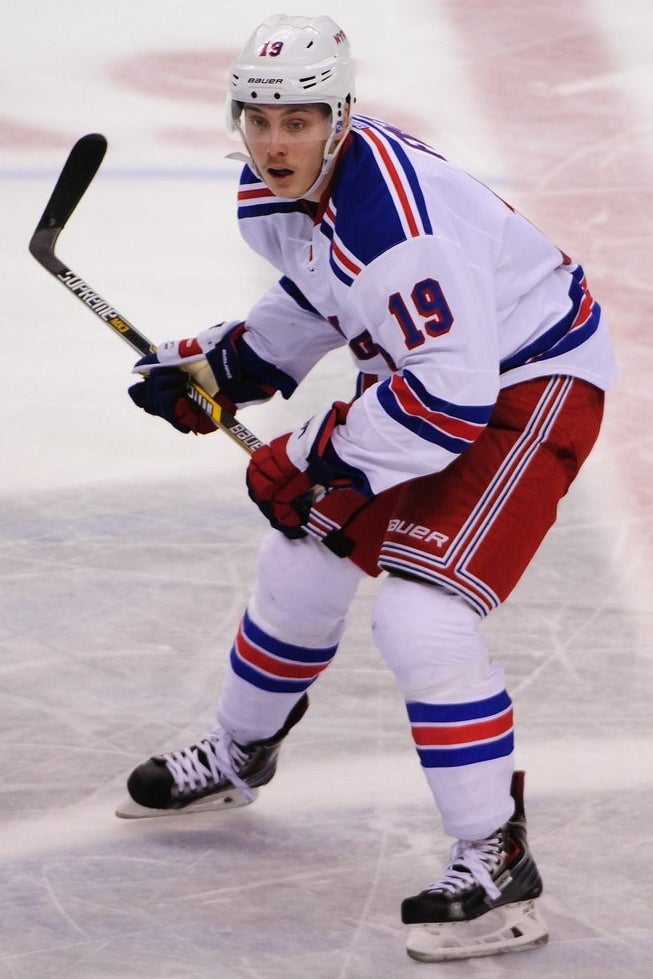 His nickname isn't Quickie for nothing...
15.
JT Miller / Spiderman
Both JT and Spiderman are young, yet carry a big load, with JT being featured on the power play as of late. With great power comes great responsibility, though, and JT still has a lot to learn.
16.
Kevin Klein / The Thing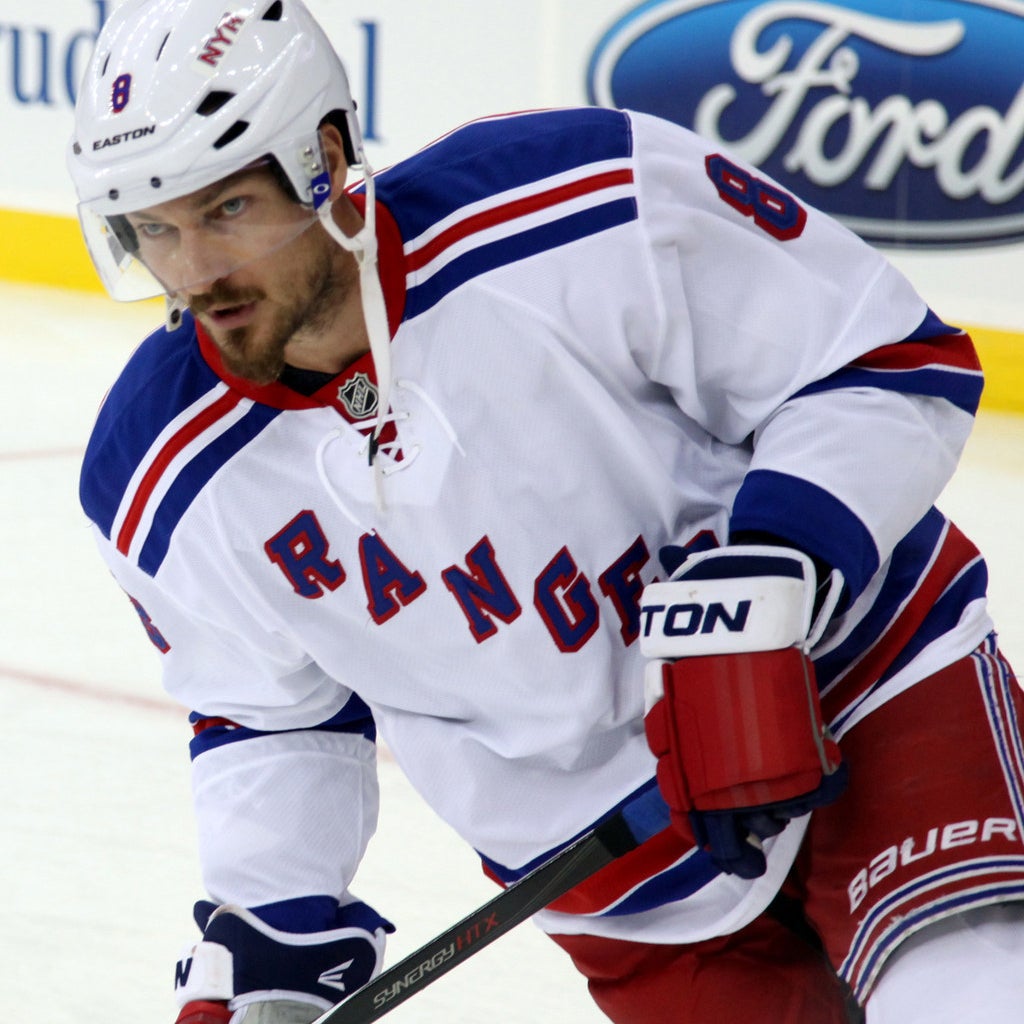 Because no one's getting through these guys.