Tiny Hats On Cats is a new book about feline fashion. It's real. It might seem like a joke but it exists.
Inspired by the Instagram account of the same name, the book is 256 pages of awesome photos of cats wearing hats, with easy-to-follow directions on how to make your own paper hats.
Here are 21 hats you'll find in the book:
1.
This festive party hat, for the party animal with no self control.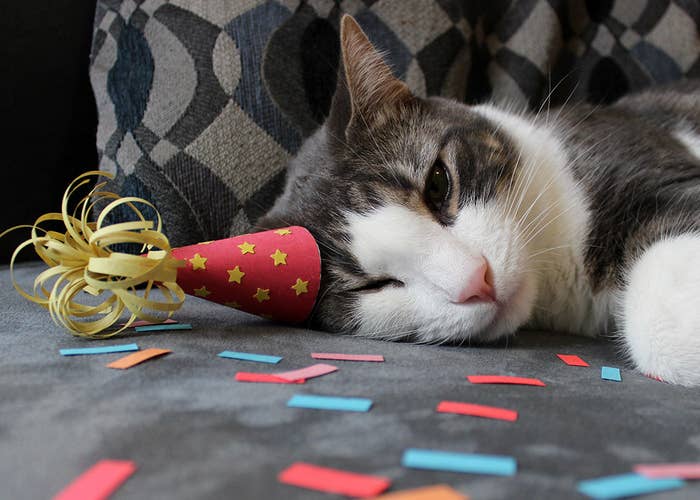 2.
Have some catnip tea! It'll get you messssssssssed up, bro.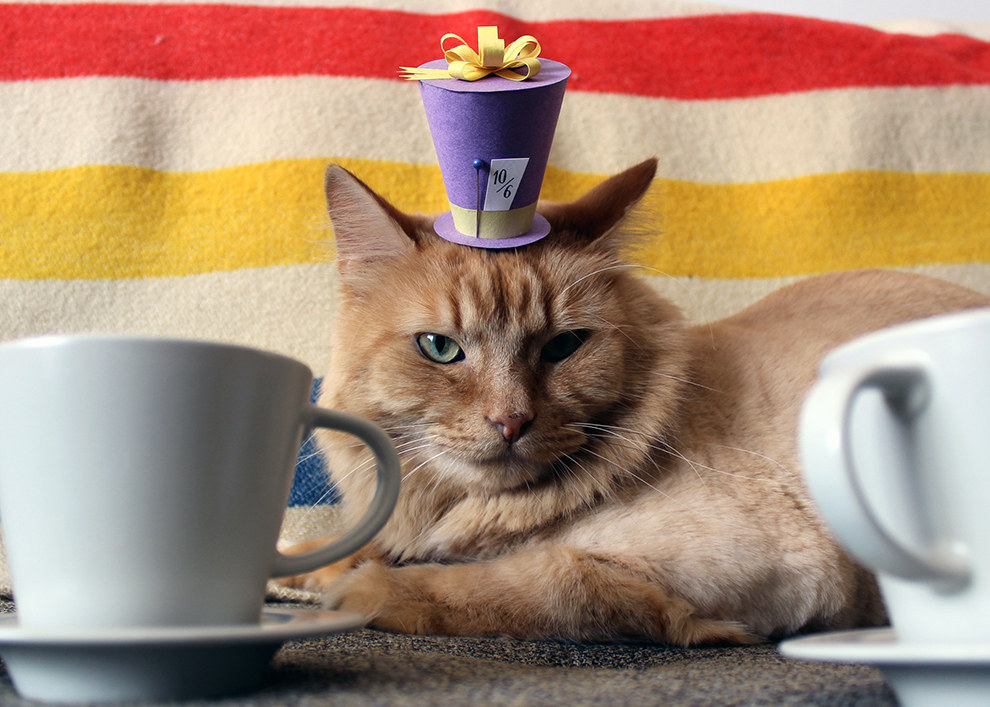 3.
"This one time, at band camp..."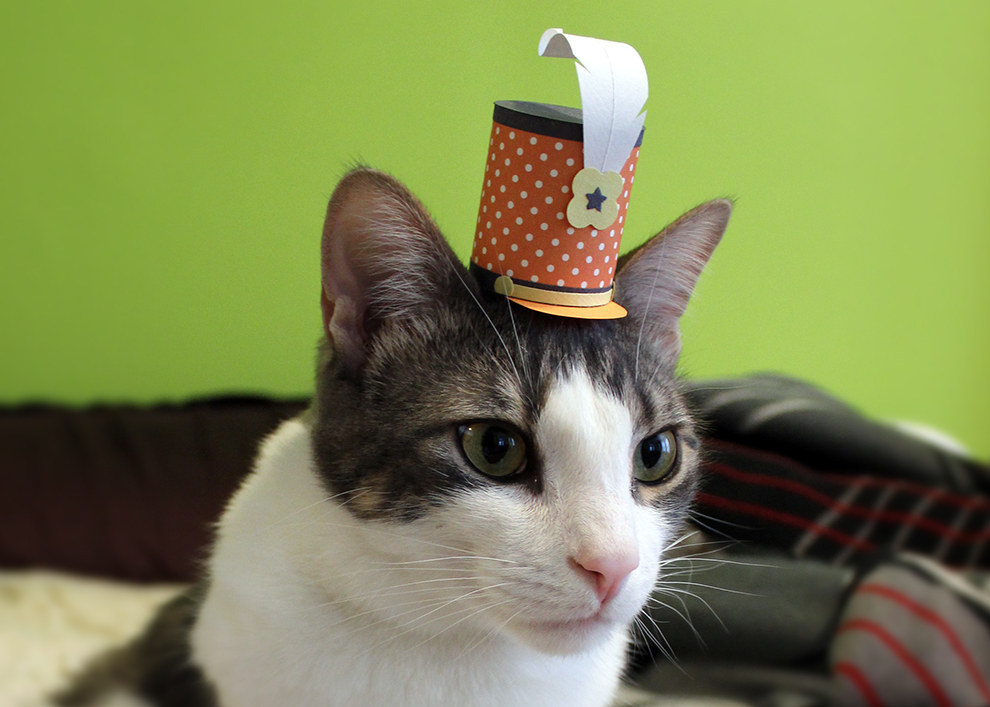 4.
Yes, it's true. Pope Cat has arrived. Bless.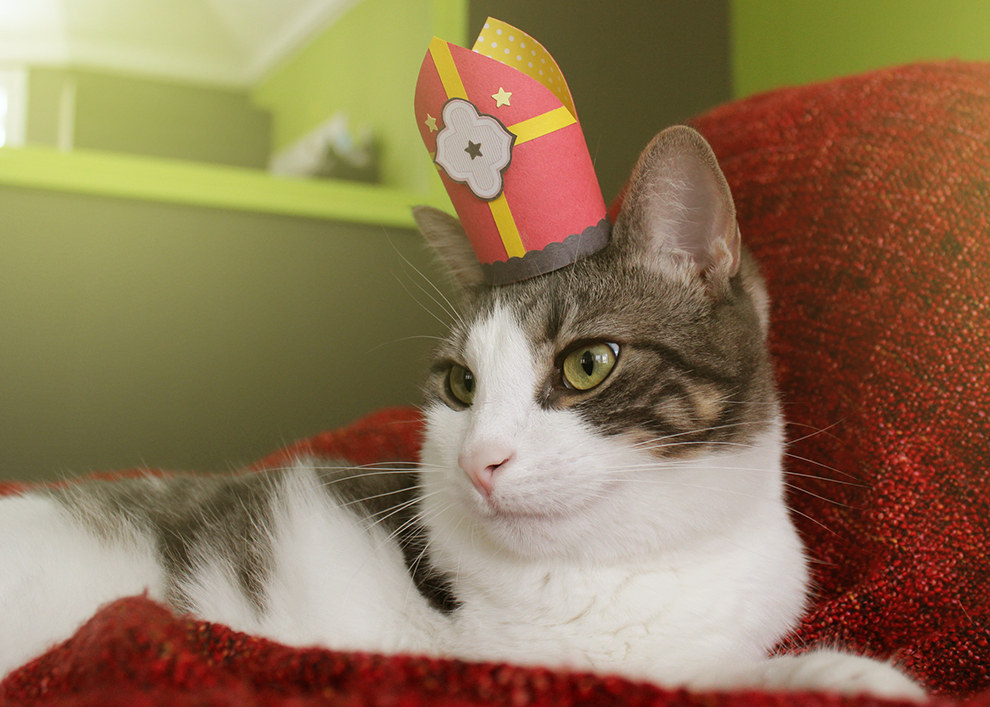 5.
This conquistador helmet, for the cat who wants to conquer the warmest spot on the couch.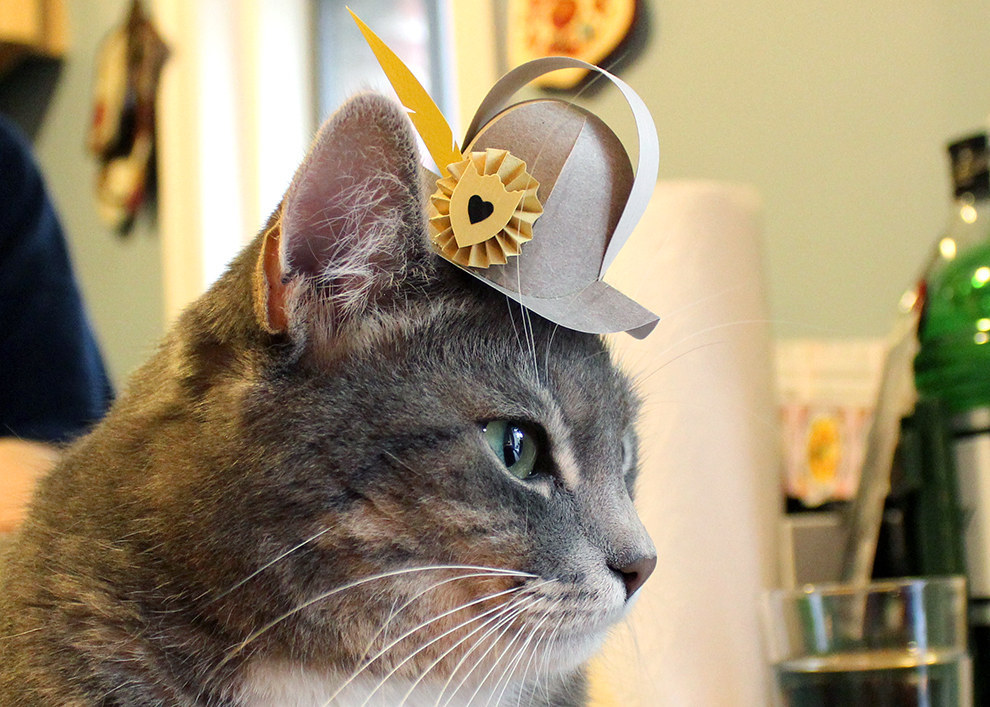 6.
A shabby little army cap, because every country needs its own feline militia.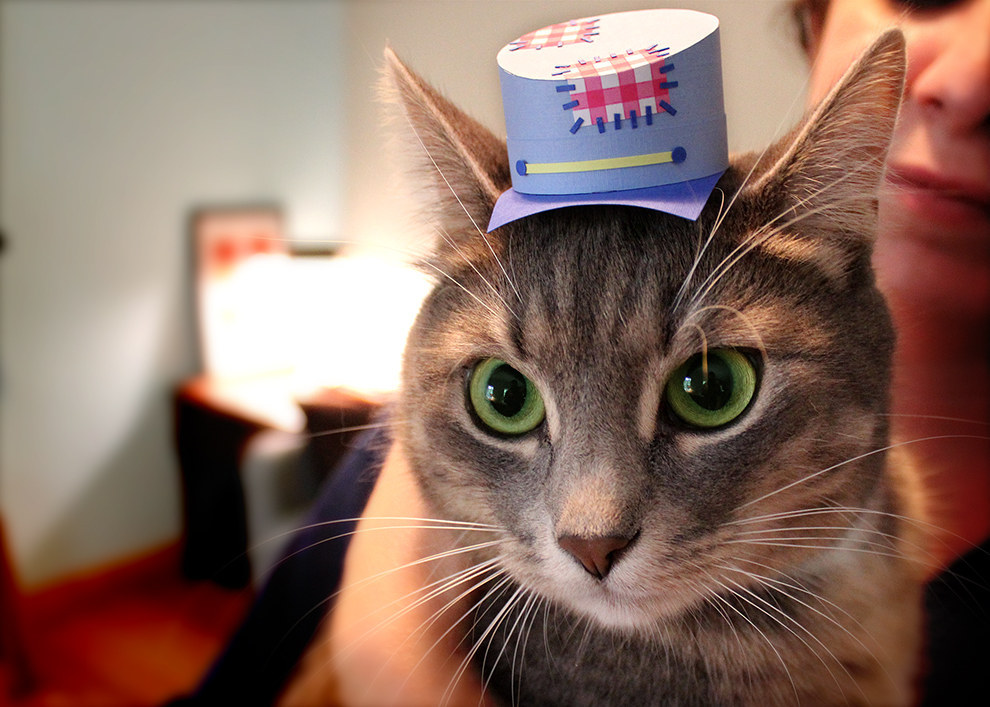 7.
Look at this little graduate! He majored in mechanical engineering with a minor in creative writing.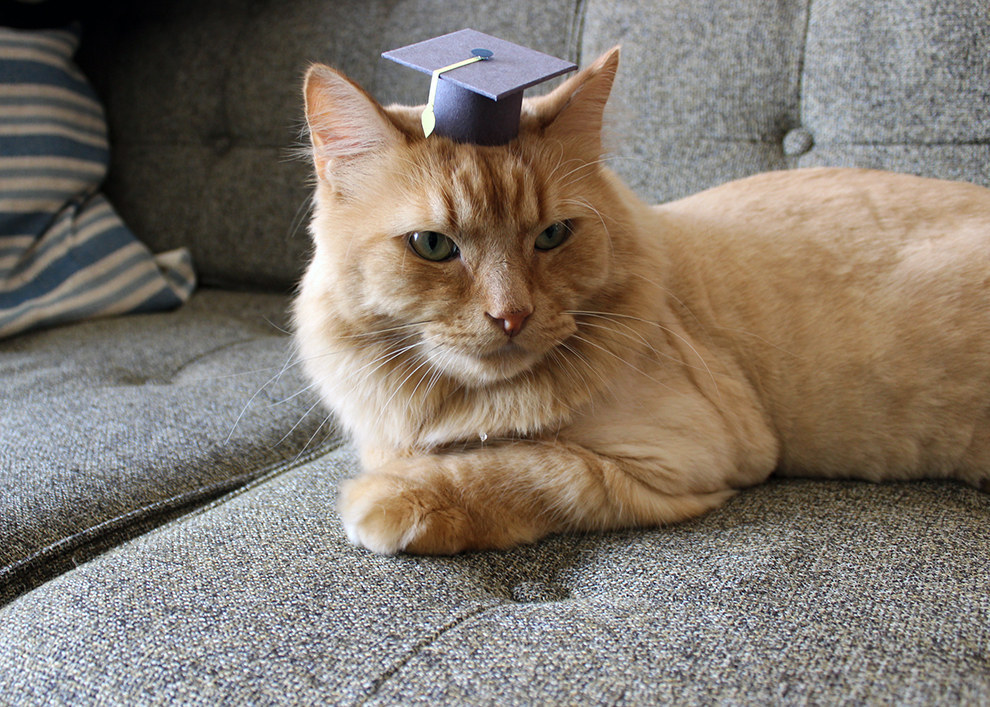 8.
This boonie hat, for when your cat wants a little extra camouflage.
9.
Extra Extra! Read all about this stylish fedora.
10.
This entirely too flamboyant captain's hat. No troop's gonna take you seriously in that getup, buddy.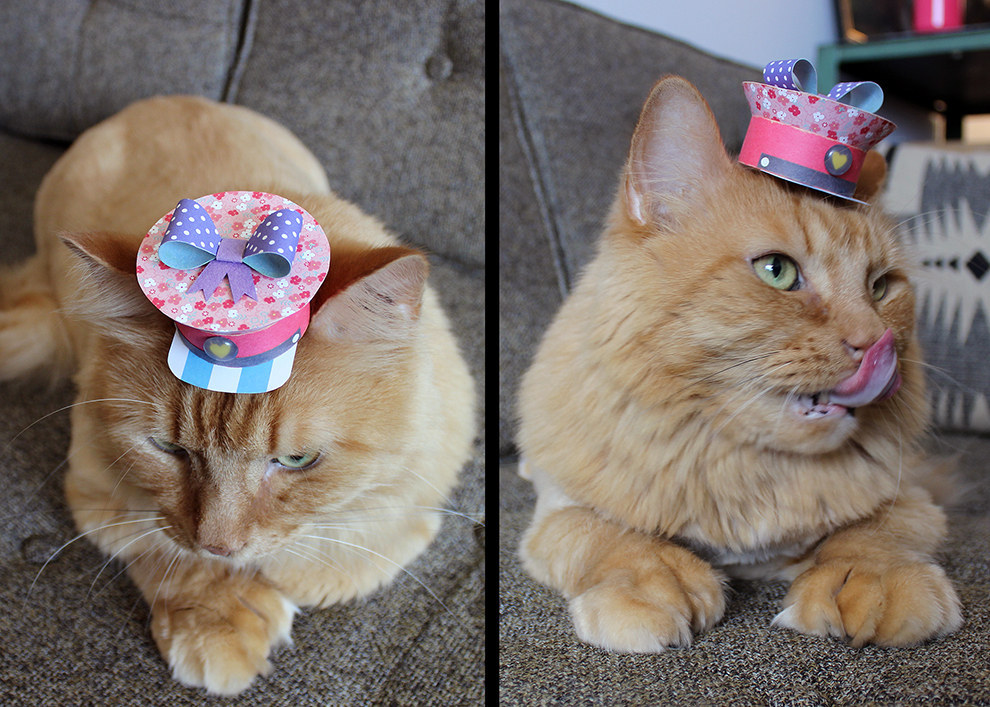 11.
This cowboy hat for the sleepiest little cowboy.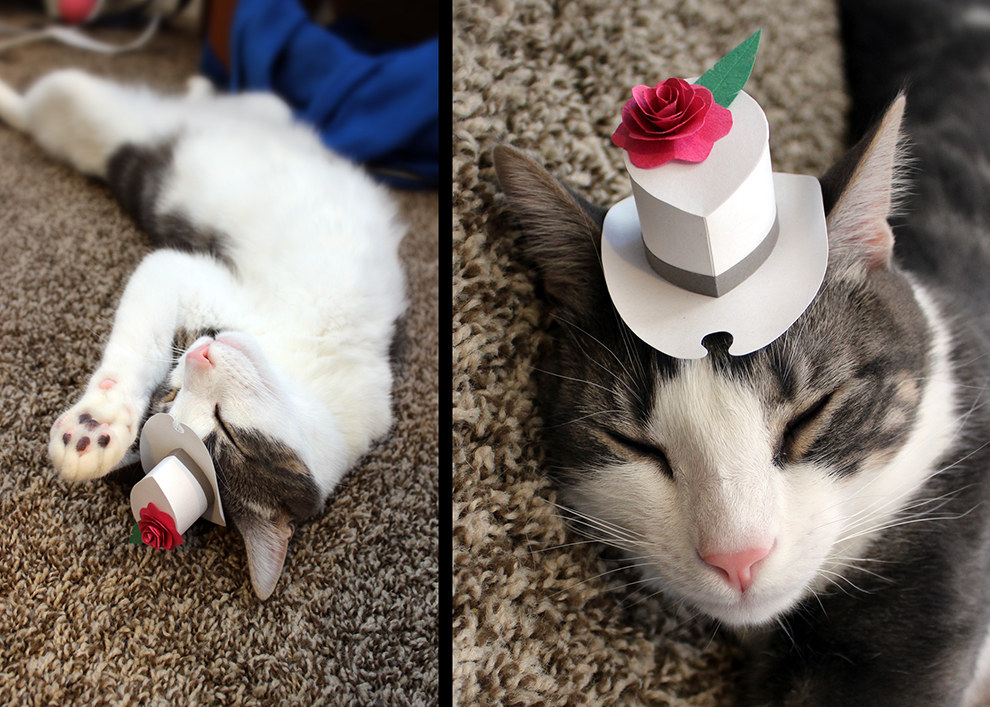 12.
Or how 'bout a super fly crown? Bow down, peasants.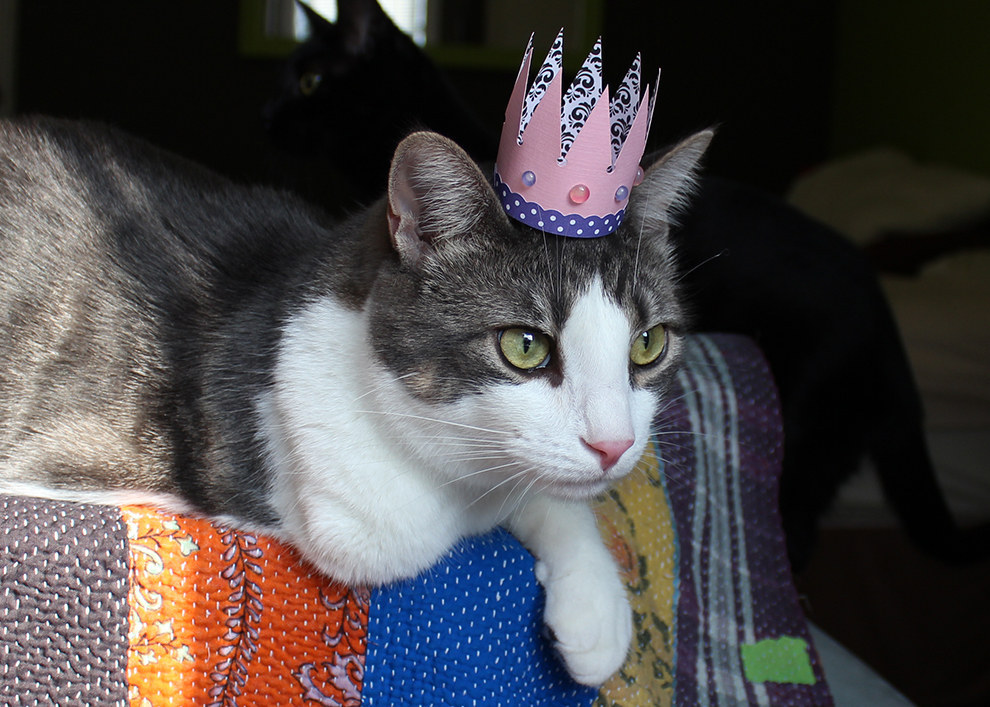 13.
This golf hat is definitely a hole in one.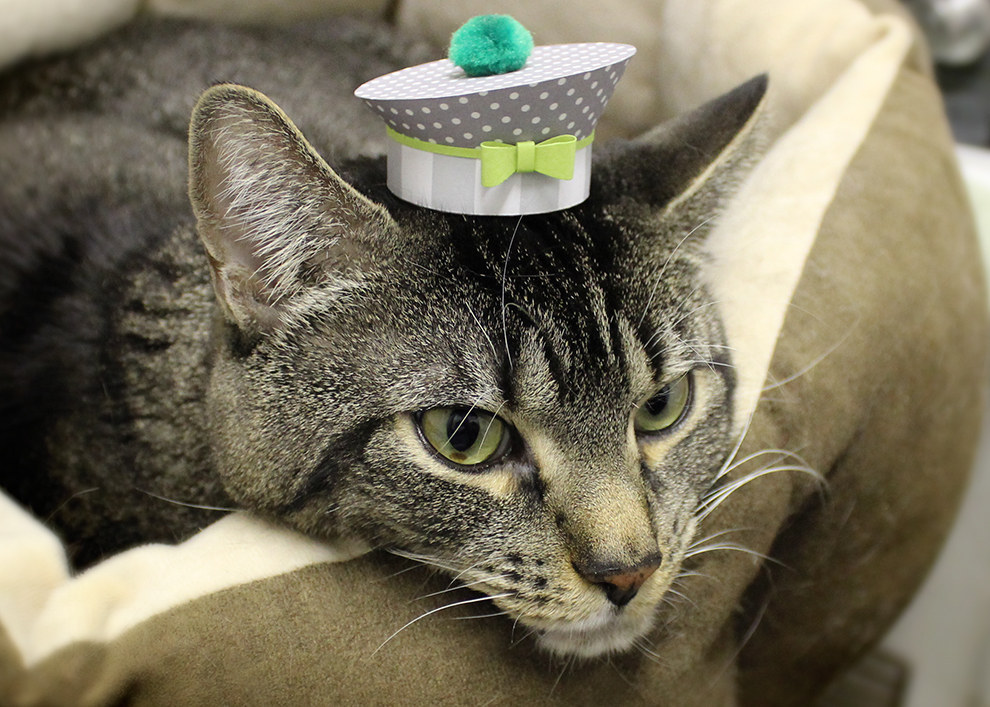 14.
Did you know many cats are super into steampunk? Now you do.
15.
This colorful knight helmet. Watch out dragons and evil wizards!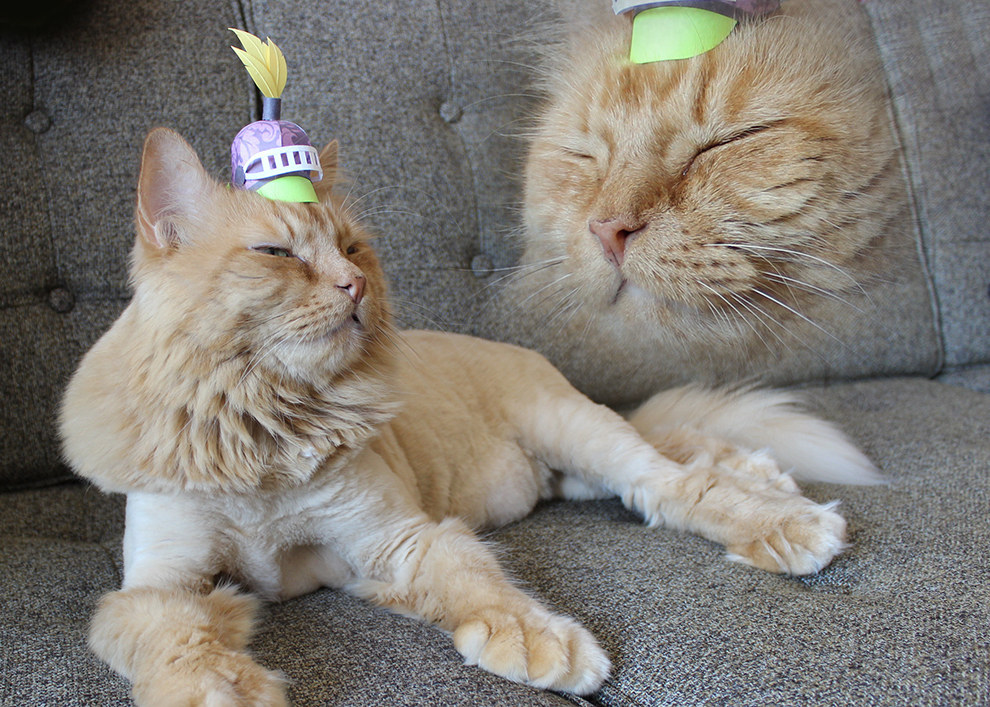 16.
This adorable cockel hat.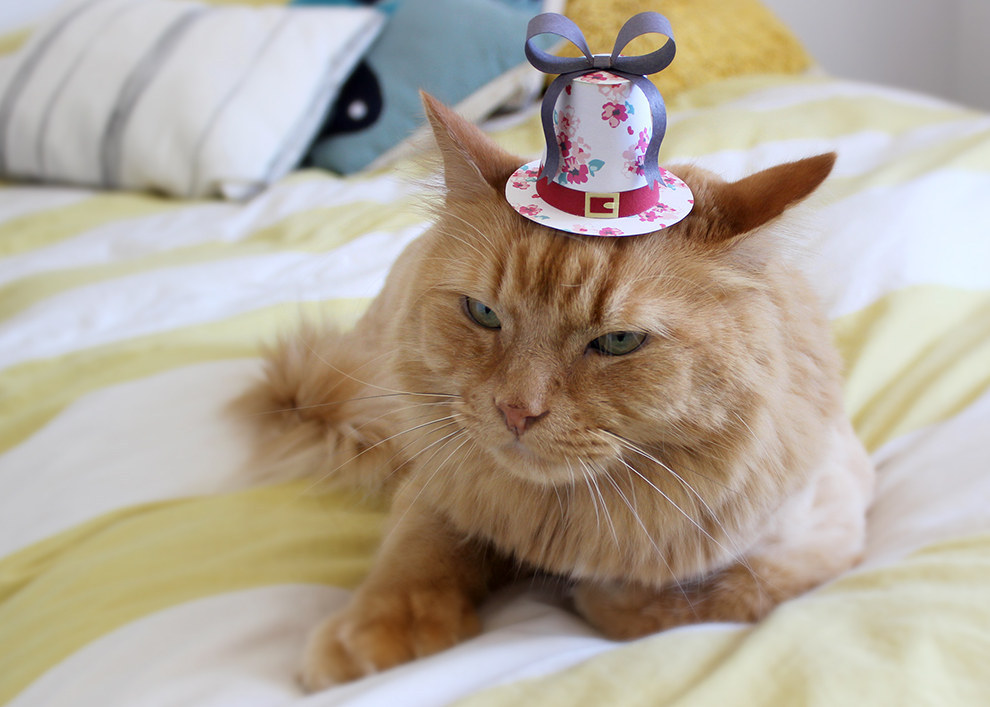 17.
He robs from the rich and gives to himself.
18.
No safari expedition is complete without the proper headgear.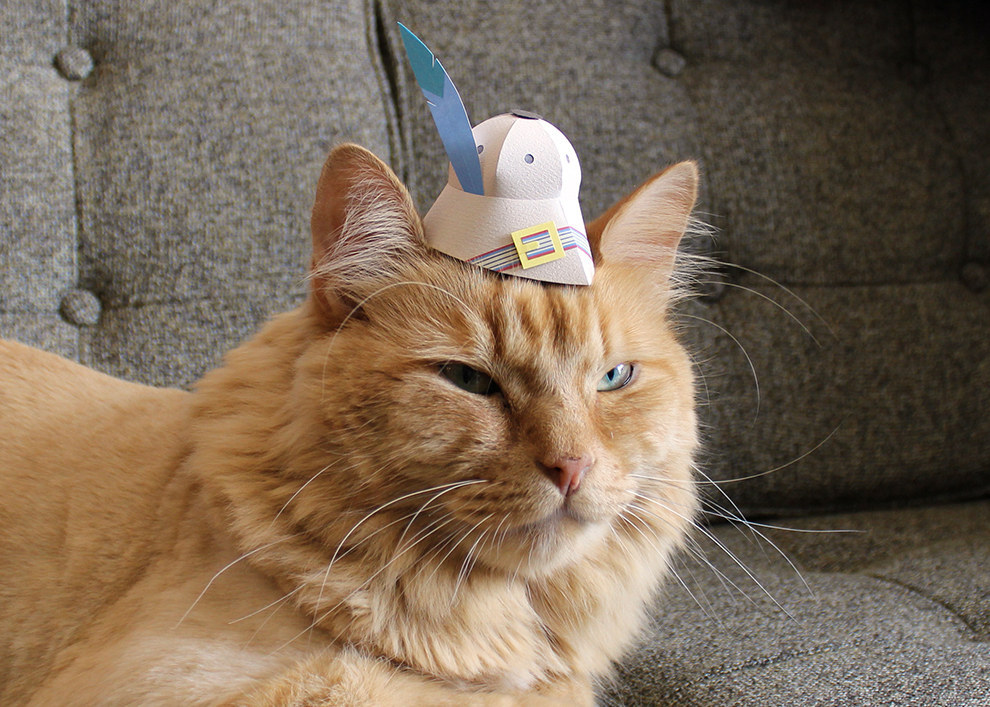 19.
It's a little known fact that all cats are expert samurai warriors.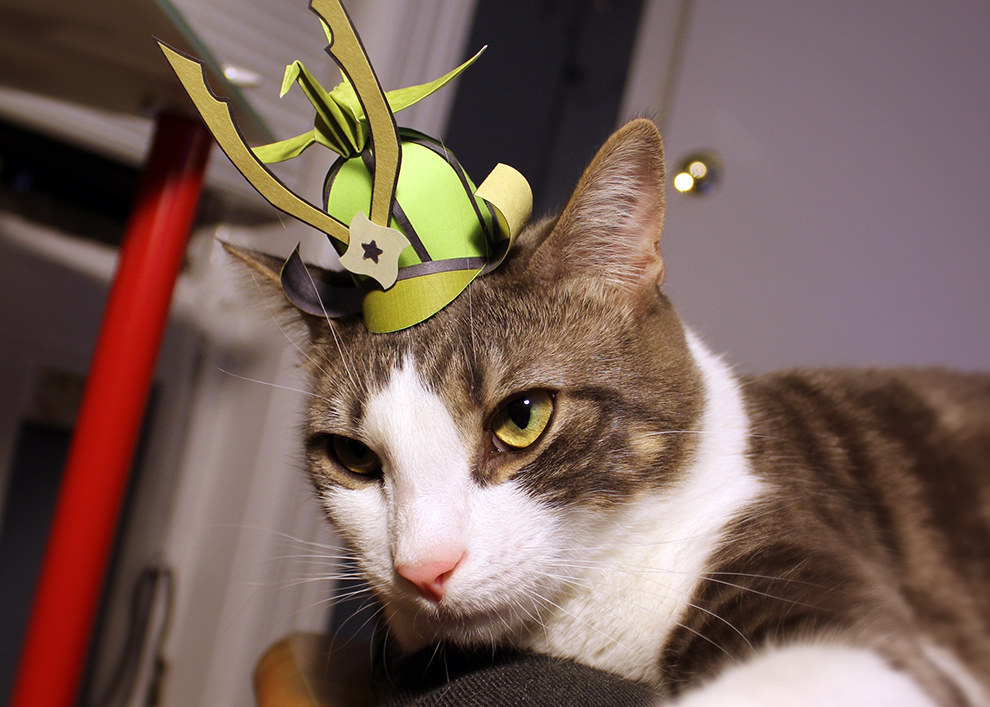 20.
This snapback is edgy AF. Watch out for this cool dude.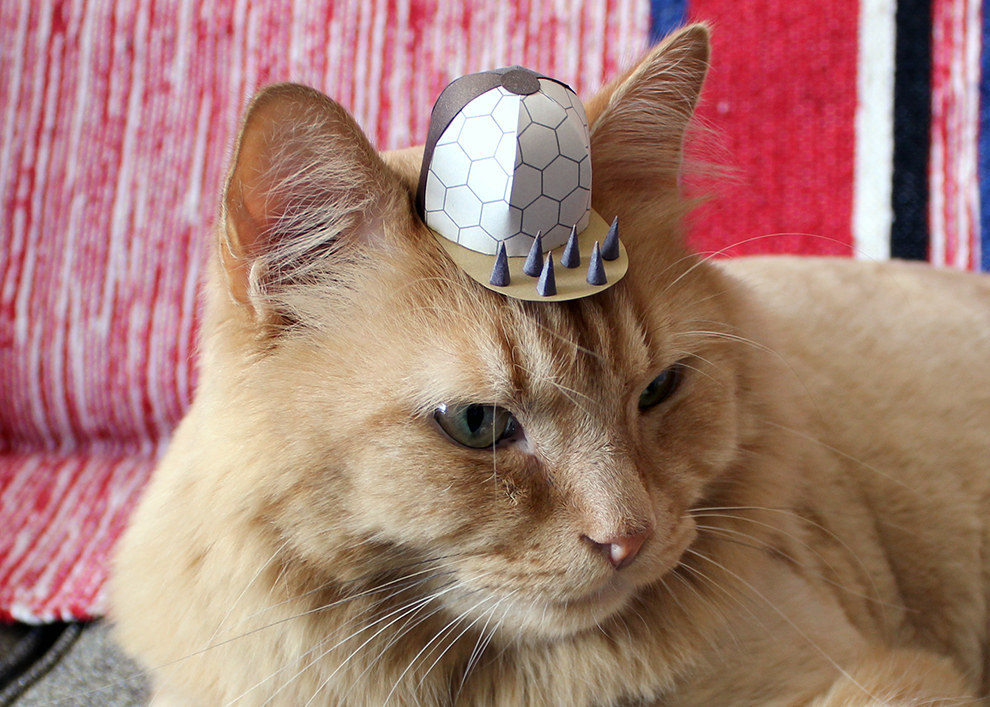 21.
"When will my husband return from war..."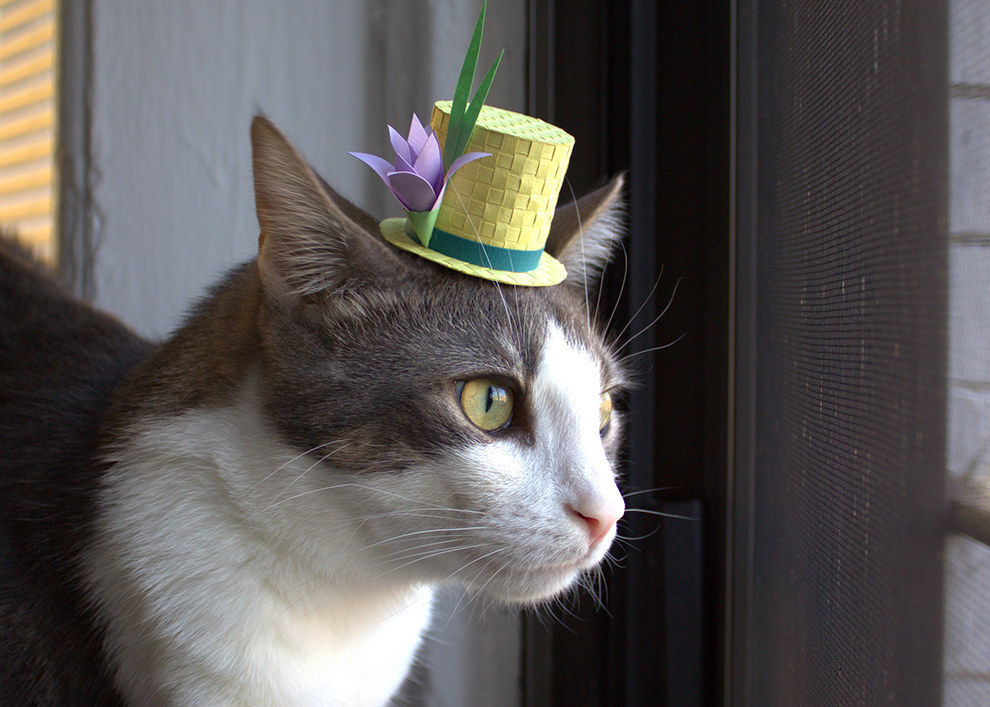 Plus, every single hat has simple directions! Everyone can be a feline fashion designer.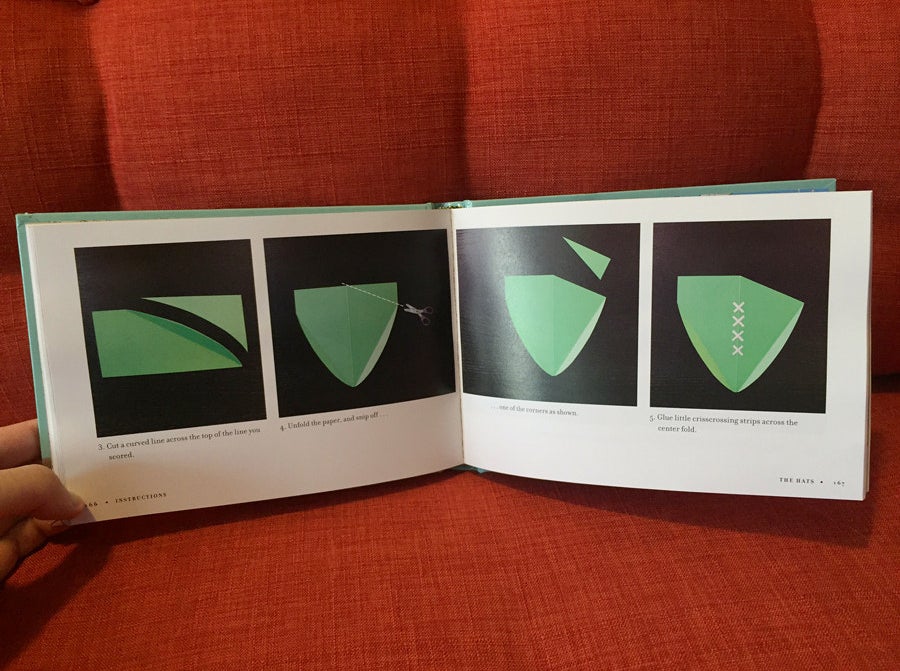 The book is out now! It's available online and in book stores.