According to EW, ABC is reviving The Muppets with the intent of making it a "more adult" mockumentary-style series in the vein of The Office.
But given that The Muppets are generally thought of as being aimed at children, we figured ABC might need a little help figuring out how to up the "adult" factor.
Here are some plot lines that the new series should borrow.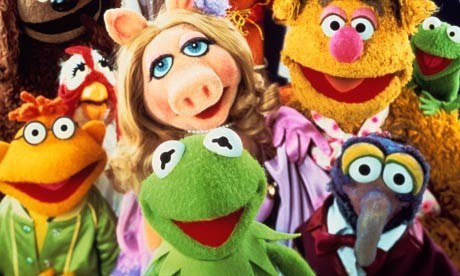 1. Kermit's Uber driver takes him on a crazy inefficient route through Manhattan, but Kermit is too polite to say anything.
2. Fozzie Bear makes an offensive joke about rubber chickens on Twitter, is shamed into apologizing and deletes all his social media accounts.
3. Miss Piggy attempts to give herself Kylie Jenner lips, and accidentally makes her mouth look like two fat pieces of bacon.
4. Beaker and Dr. Bunsen Honeydew fight over the last Apple Watch, resulting in a falling out between the two.
5. Beaker develops a new app called "Meep!", which is now valued at over $50 billion.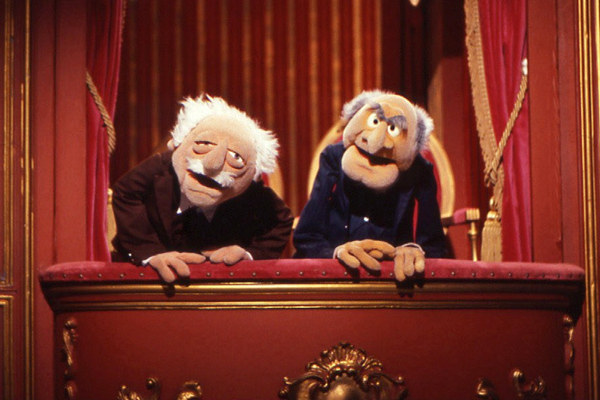 6. Statler and Waldorf are given their own movie review television series, but the pressure of fame begins to take its toll and the two turn to drugs.
7. The Swedish Chef is caught threatening Yelp users with lawsuits unless they remove bad reviews of his restaurant.
8. Gonzo and his chicken life-partner, Camilla, must deal with prejudice when a local bakery refuses to make their wedding cake.
9. When Rizzo the Rat gets fed up with people badmouthing his species, he decides to get his revenge by pushing humans in front of subway trains.
10. Sam Eagle gets into an argument about politics on Facebook with his college-aged nephew, which leads to a very awkward Thanksgiving dinner.
11. Rowlf the Dog realizes that he can never have children because he was neutered.
12. Kermit joins an anarchist environmental group to promote his love of being green and is jailed for his role.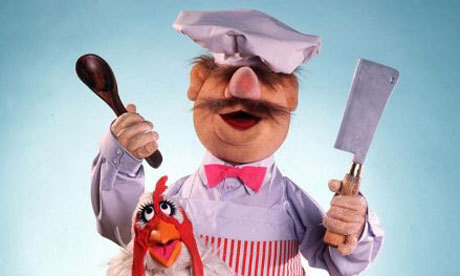 13. The Swedish Chef's life is changed forever when he learns he is gluten intolerant.
14. Gonzo discovers that he has a daughter from a previous relationship, but his attempts to forge a relationship with her are constantly denied.
15. Miss Piggy tries online dating after getting tired of being spurned by Kermit and becomes addicted to Tinder.
16. Mahna Mahna tries to release an album on Spotify, but it tanks due to the fact that every song has the exact same lyrics.
17. Fozzie Bear writes a tell-all book revealing the dark personal history behind his comic persona.
18. Animal's wife decides to appear on the show called Real Muppetwives, but his reluctance to have all of their personal drama aired on television leads to a nasty divorce.