Miley's Bangerz Tour opened in Vancouver on Friday, and it was basically what you'd expect...Some writhing around on top of cars. Singing alongside a...diverse...group of backup dancers. And grabbing her crotch region repeatedly. The most talked about moment, though, came during a performance of her hit 2009 song "Party in the USA" when Miley brought out a man wearing a Bill Clinton mask.
And that's when this happened.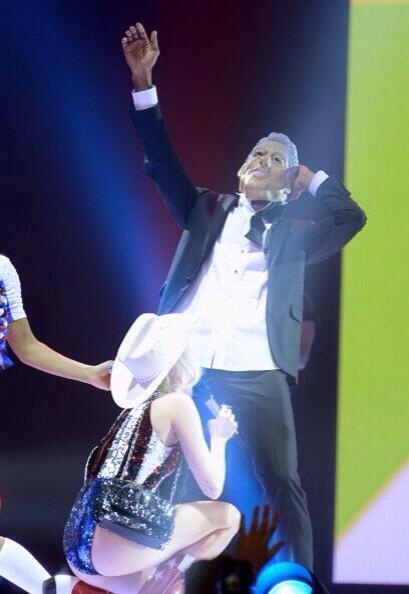 Pretending to have oral sex with Bill Clinton? She's just being Miley, y'all.