This TV Show Is The Period Drama You Should Be Watching
If the hole in your heart from the end of Mad Men needs healing, take a trip back in time with WGN America's Manhattan.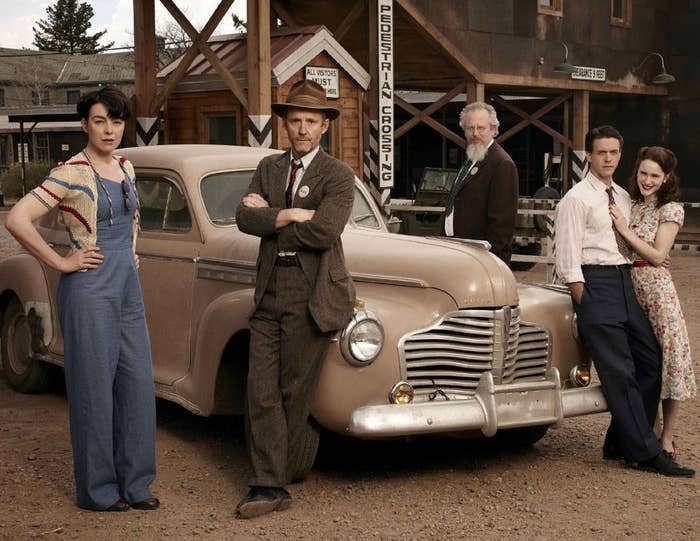 And if you're not watching, here are a few reasons why you really should be.
Watching the creation of the bomb itself is fascinating.
The series is full of badass feminists.
And speaking of feminism, Manhattan presents an array of sexualities and treats them with respect.
Domestic life is treated with as much urgency and importance as the actual machinations of war.
It can be pretty damn funny when it wants to be.
And because it's just a damn good show that doesn't get the recognition it deserves, OK?
Catch up with Season 1 on Hulu now, then catch Season 2 of Manhattan airing Tuesdays at 9 p.m. EST on WGN America.