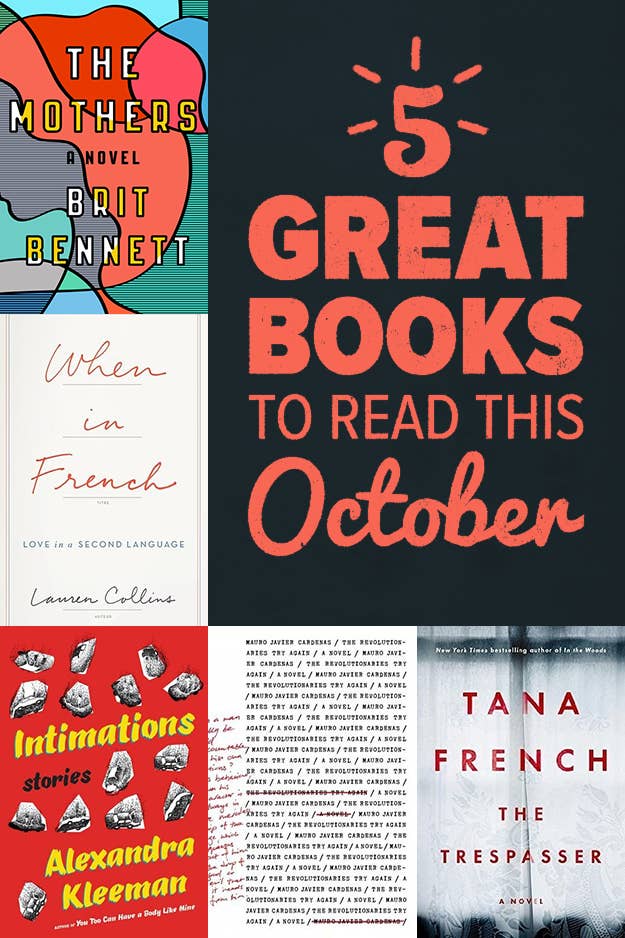 The Mothers by Brit Bennett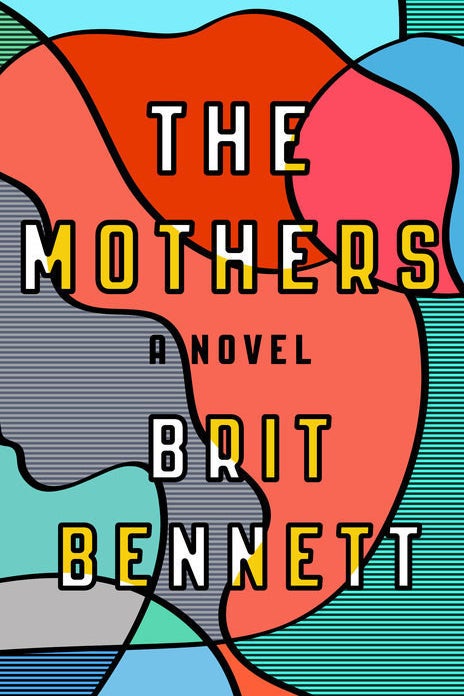 Brit Bennett's compelling debut novel The Mothers follows three teenagers over a span of almost a decade. Best friends Nadia and Audrey, both motherless in different ways, and Luke, the boy Nadia loves, belong to a close-knit African American church community in California. The decisions they make and secrets they hold close one summer will reverberate for years to come, as the elderly mothers of the church community—a haunting Greek chorus—watch and judge. In The Mothers, wisdom is hard-won, and love and loyalty are braided with pain and disappointment. But even when it hurts to read, you won't be able to stop turning the pages to see what happens next with Bennett's achingly real, finely-drawn characters. A masterful debut and one of the best books of the year.
The Revolutionaries Try Again by Mauro Javier Cardenas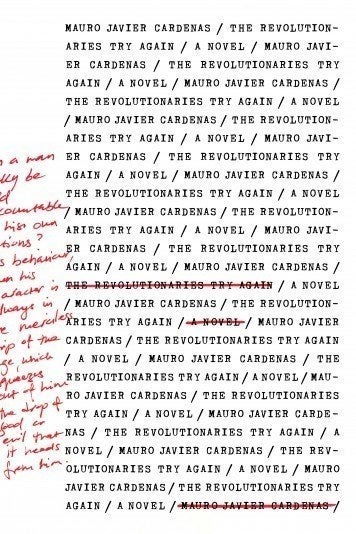 Mauro Javier Cardenas' The Revolutionaries Try Again is a riotously innovative and enchanting debut, extraordinary in both its style and scope. Having graduated from the elite San Javier Jesuit school in Guayaquil, Ecuador 10 years ago, Leopoldo, Antonio, and Rolando are due for a reunion — and what better occasion to come together than for the launch of their very own homegrown presidential campaign? Leopoldo has been working as a Guayaquil City Hall official while Antonio's just returning from his time at Stanford, forced to quickly reacquaint himself with the economic and political upheaval of his home country. Meanwhile, Rolando has been running raucous street plays and pirate radio shows to drum up revolutionary fervor among the masses. Interestingly, the real political action ends up playing second fiddle to stunning stream-of-consciousness recollections of the group's shared and divergent pasts. These passages are packed with a relentlessly entertaining array of characters, antics, and language that will alternately delight and destroy you. All told, The Revolutionaries Try Again is a remarkable achievement; Cardenas' expansive voice and vision are too brilliant to let pass you by.
Intimations by Alexandra Kleeman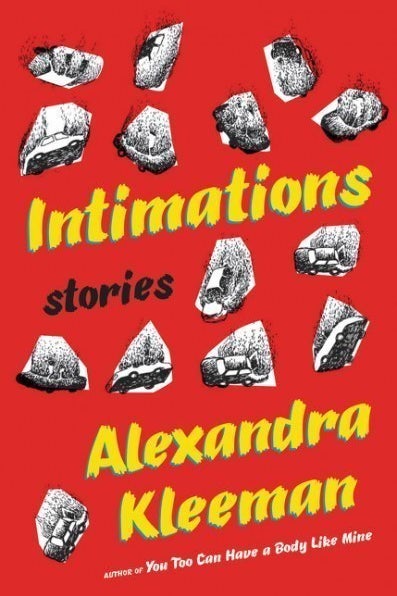 To read Alexandra Kleeman's new short story collection Intimations is to look at the world through a strange, often surreal set of eyes. The twelve stories explore, broadly, the three main phases of human life — birth, "living," and death — in the process rendering everything about our existence unfamiliar. The eerie "what if" scenarios Kleeman creates often feel part dream and part nightmare — in one story, the apocalypse is presented as a "polite and quirky" string of disappearances (of people and objects, then memories and even entire concepts); in another, a woman finds herself trapped with a man who is convinced they are in a relationship. Through it all, Intimations brilliantly highlights the anxieties and absurdities of our mortality. Prepare to be unsettled. Prepare to be transported. This book will linger with you long after you've finished reading.
The Trespasser by Tana French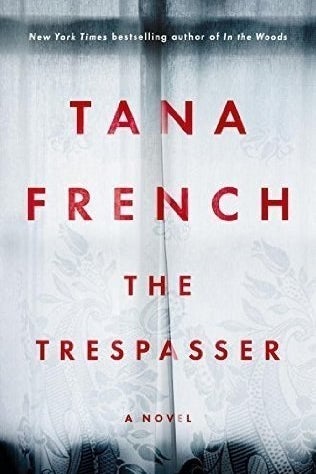 Tana French's new novel The Trespasser dives once again into the office den of the workaholic, brilliant, each-damaged-in-their-own-way detectives of the Dublin Murder Squad. Told from the point of view of Det. Antoinette Conway (who also appeared, along with Det. Stephen Moran, in French's last book The Secret Place), The Trespasser explores the empty places absent fathers can leave in the hearts of some girls when they grow up to be complicated women. And like all of French's novels, there is also of course a murder, a number of well-drawn, psychologically complex potential suspects, and some surprising, well-plotted twists and turns. You definitely won't want to miss this one.
When in French by Lauren Collins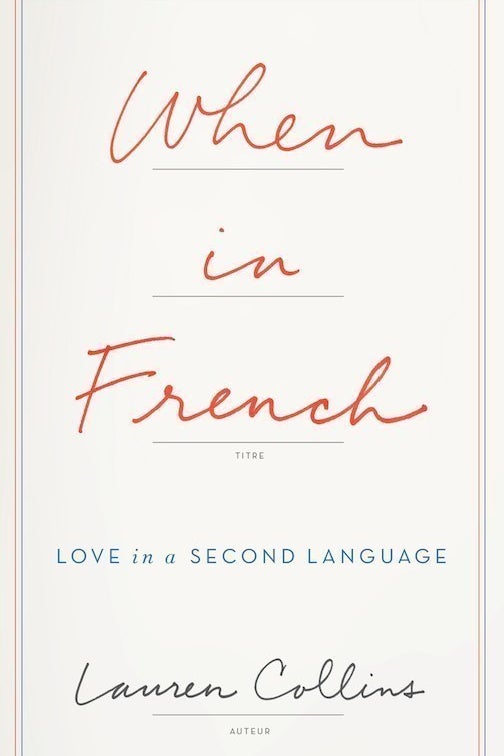 When monolingual North Carolina native Lauren Collins fell for her Francophone future husband, little could she have known that she'd fall almost as hard for his mother tongue — and end up writing a memoir about the whole fascinating, multilingual affair. The result is When in French, an ambitious and entertaining meditation on the ways in which love and language make us who we are. Anchored by Collins' relationship with Olivier — through meet-cute, marriage, a move to Switzerland, and the birth of their daughter — the book is enlivened by the ample cultural and linguistic scholarship that Collins draws on. She weaves together personal, historical, and sociological anecdotes with ease, roving nimbly between awkward interfamilial interactions, neo-Whorfian theory, the comically tortured inner workings of the Académie française, and far beyond. Whether she's describing uvular fricatives, "treacly dregs of daylight," or her mother-in-law — "a space heater of a person, emitting warmth in extravagant blasts" — Collins' writing is endlessly, delightfully rich. She's mastered love in her second language — and crafted a masterpiece in her first. Surely you'll fall for this book too.
Want great book recommendations in your inbox every week? Sign up for the BuzzFeed Books newsletter!