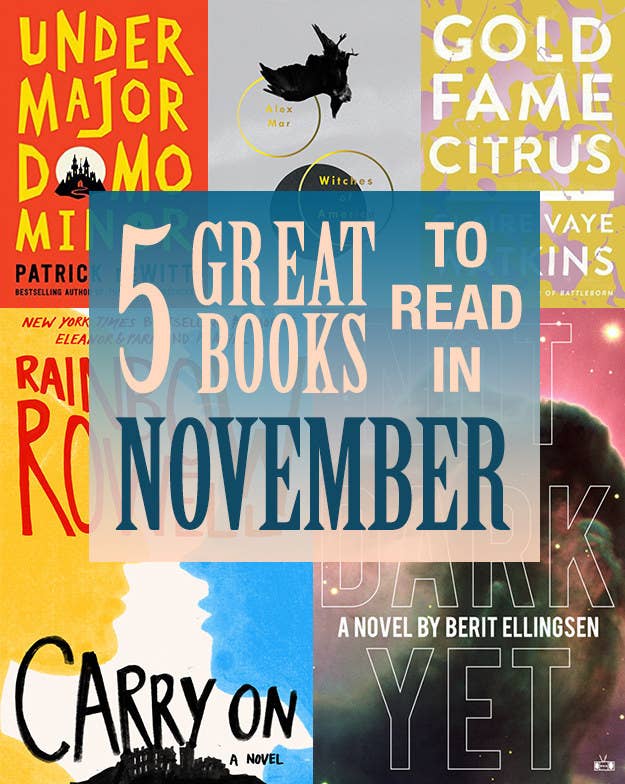 Gold Fame Citrus by Claire Vaye Watkins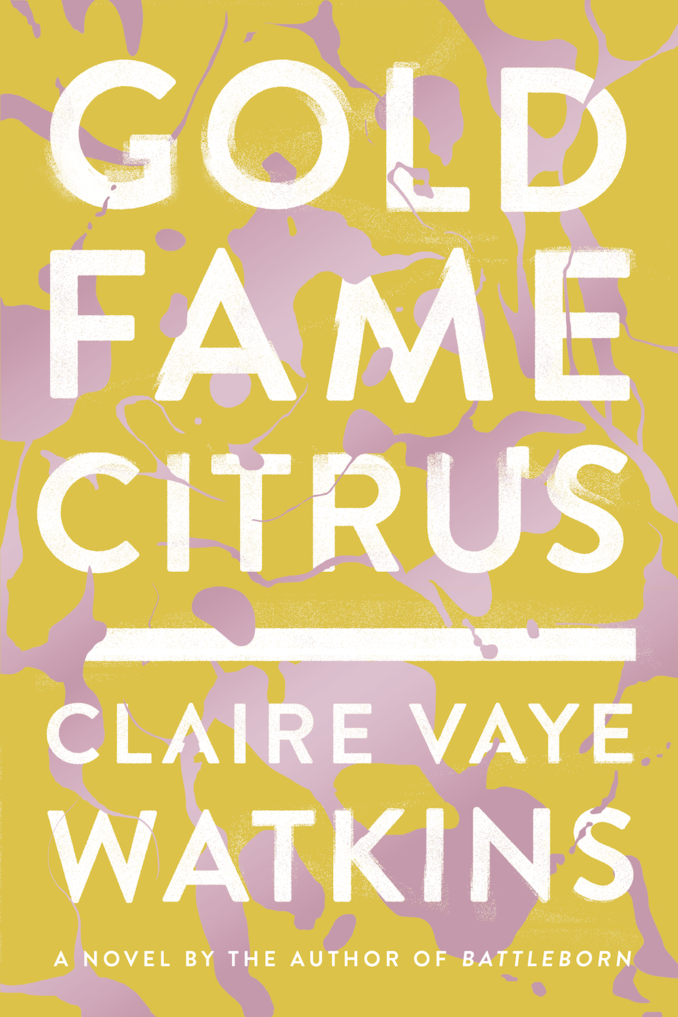 Claire Vaye Watkins' Gold Fame Citrus is so deliciously, devastatingly good, I want to melt it down and sip it through a straw, and then rip the straw out and just splash it all over my face. Though that might be the wrong metaphor, considering that the book revolves around an apocalyptic drought that has desiccated most of the U.S. In this world, canned Coke rations are more plentiful than fresh water and a mountainous, shifting sea of dunes has subsumed nearly all of the American Southwest.
After kidnapping a 2-year-old girl in a moment of panic, young lovers Luz and Ray flee their squatters' life in the outskirts of LA to head for a rumored survivors' enclave further east. The going is tough, but eventually Luz and Ray discover an oasis governed by a mysterious, visionary leader who has somehow rooted out water stores in the desert sands. Through this cult-like commune, we learn about the strange and sinister forces that wrought this drought, and the plot inevitably thickens, sparks, and sours. Be warned that Watkins' is no flimsy dystopic vision: This is a world fully and poetically realized, making Gold Fame Citrus an intoxicating wonder to behold.
Not Dark Yet by Berit Ellingsen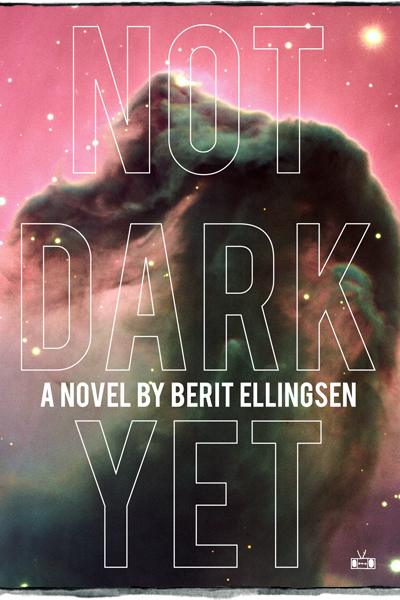 Not Dark Yet, the debut novel from Norwegian writer Berit Ellingsen, follows Brandon Minamoto, a young man who moves to the mountains from the city and deals with change and catastrophe in both his personal life and the life of our planet. As Brandon deals with the fallout from his affair with a professor and the violent incident that ended their relationship, he trains for an astronaut program and gets involved in his neighbors' agricultural project. Fascinating, surreal, gorgeously written, and like nothing you've ever read before, Not Dark Yet is the book we all need to read right now. It is art about science, climate change, and activism, and it vitally explores how we as people deal with a world that is transforming in terrifying ways.
Witches of America by Alex Mar
Alex Mar's debut Witches of America, a fascinating exploration of Wiccan, Pagan, and occult culture in contemporary America, begins as something of an ethnography, but becomes even more captivating as Mar herself is drawn into these worlds. Avoiding the easy caricatures to which witchcraft often lends itself, Mar writes about her subject and its practitioners with empathy and genuine curiosity. Like her writing, Mar aches and stretches and yearns: she wants witchcraft to work for her — the way we all, at various points in our lives, want something seemingly fantastic to be true — and in reading her book, I wanted it for her, too. Ultimately, though, Witches of America is about the search for meaning, not its findings. Fortunately, Mar's is a deeply compelling one.
Undermajordomo Minor by Patrick deWitt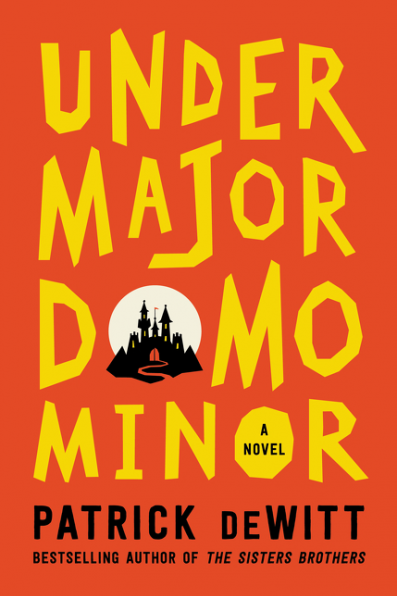 Undermajordomo Minor is the tale of Lucien "Lucy" Minor, a melancholic 17-year-old in a 19th-century vaguely Eastern European state, who takes a job serving the mysterious baron of a crumbling castle. There, he meets a mentor, tangles with thieves and soldiers, and falls in love with a local girl. So far, so fable. But this isn't your average fairy tale.
Part folktale, part comedy of manners, part something else altogether, it exists at both ends of deWitt's spectrum at once: pitch-black and morning-light, as quietly unsettling as it is tender, and as sad as it is laugh-out-loud hilarious.
Fans of deWitt's masterful second novel, The Sisters Brothers, will find much to love here too, though in a lighter package than its predecessor. Lighter, yes, but never lightweight. Above all, Undermajordomo Minor is a love story, and with its earnest and tender portrayal of that love, unabashed and irony-free, it brings welcome relief from current angst and anti-heroes.
From salami incidents to aristocratic orgies, what might be parody in the hands of another writer is well balanced by deWitt, who steers Undermajordomo Minor away from potential pastiche. DeWitt toes the line, and even treads on it, but never steps over. It's a masterful act, one played with genuine affection.
Carry On by Rainbow Rowell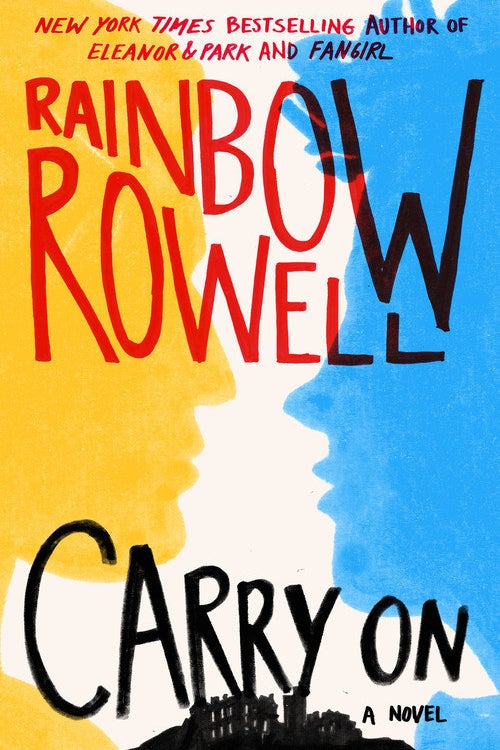 Rainbow Rowell's Carry On is Rowell at her complex, compassionate, curious best. While its fantastical characters were first introduced in Rowell's bestseller Fangirl, they are given vivid life of their own in Carry On. There's Simon Snow, who also carries the burden of being The Chosen One, his best friend Penelope Bunce, his girlfriend Agatha Wellbelove, and of course his nemesis/obsession Basilton "Baz" Pitch, all of whom are instantly relatable, if sometimes frustrating individuals. Not only is Carry On full of compelling character studies, it is a lush and layered inquiry into the kinds of tropes fans of YA fantasy know so well. Carry On is a ghost story, a love story, and a fairytale — but most importantly, it's a story about how all of us have the power to define ourselves.
Want book recommendations in your inbox every week? Sign up for the BuzzFeed Books newsletter!